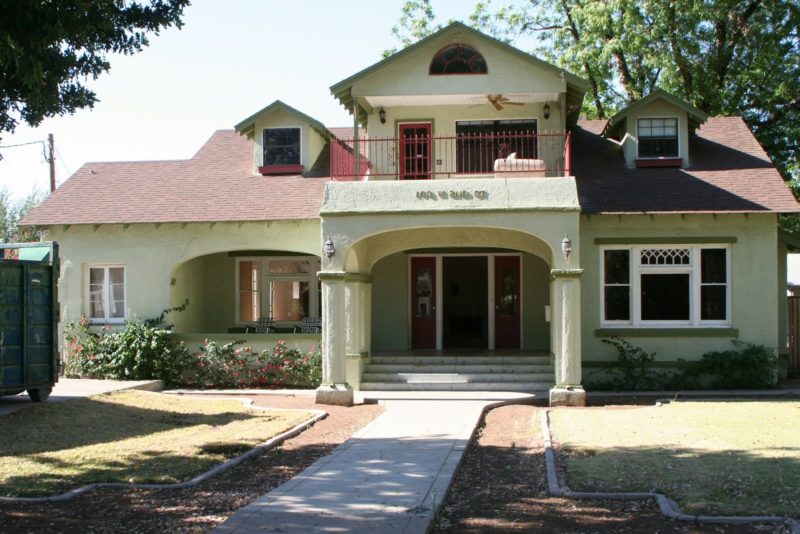 Dorie's 1916 bungalow in Mesa, Arizona, was kind of a mess after a series of remuddles that former owners had inflicted on it over the years.
She set out to fix that, though, and boy, did she! Take a look at how it looks now…
One thing they did was restore the exterior to the way it looked originally by opening the wraparound porch back up (former owners enclosed part of it):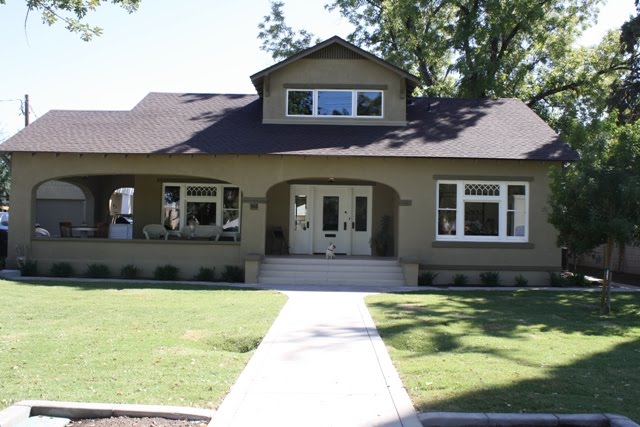 I have porch envy.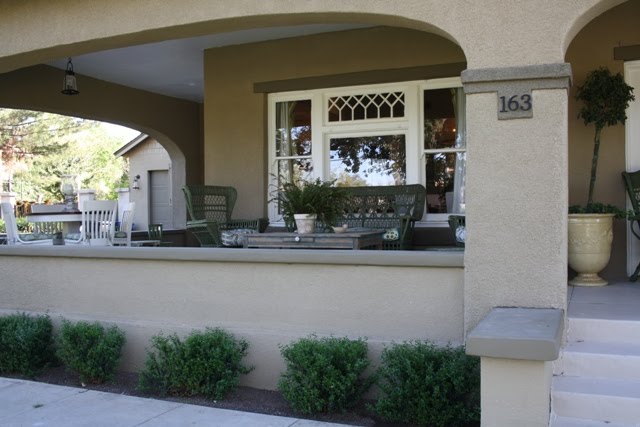 Here's how the porch looked when part of it was closed in: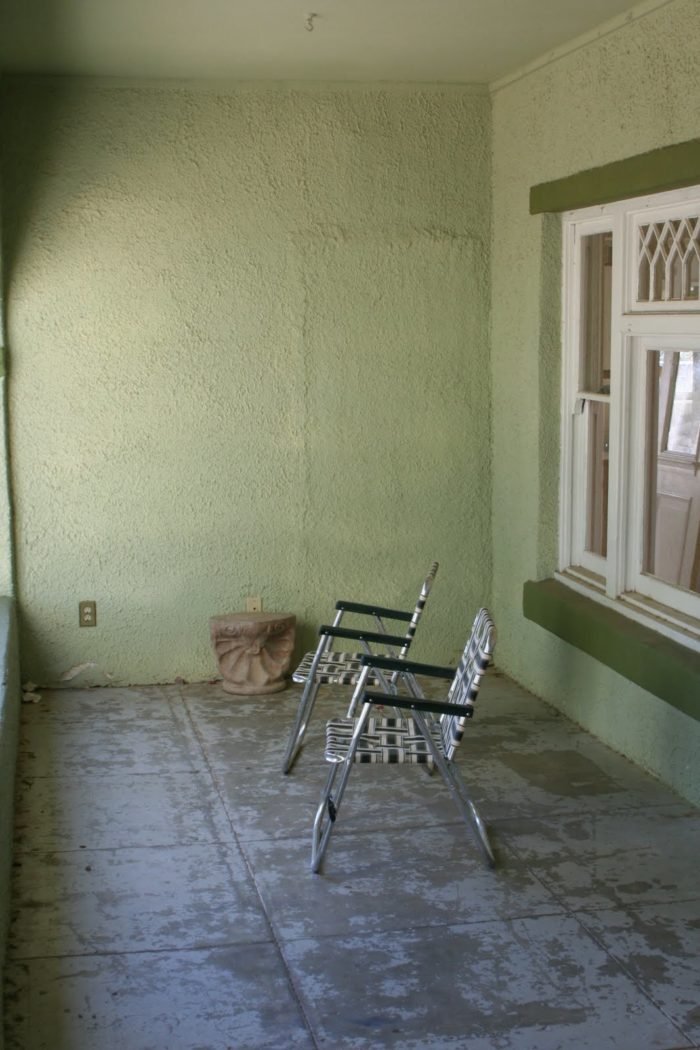 And here's how the porch looks now that it's been opened up: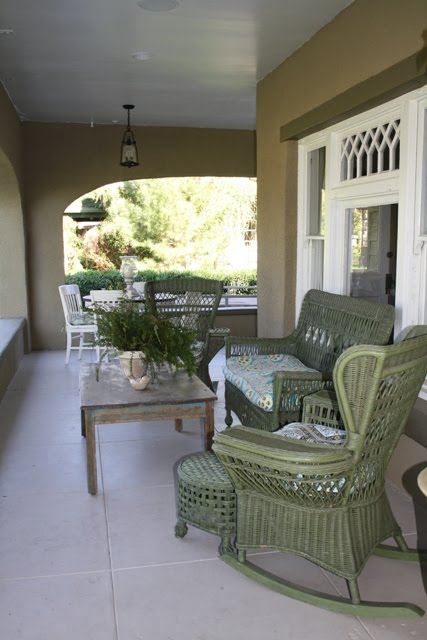 Former owners removed a staircase and a load-bearing wall (never a good idea!):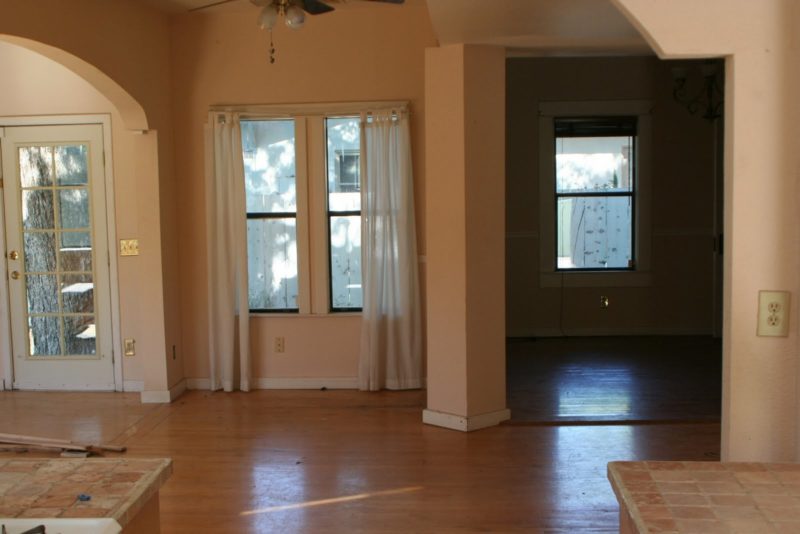 Here's how it looks now, the way it should be: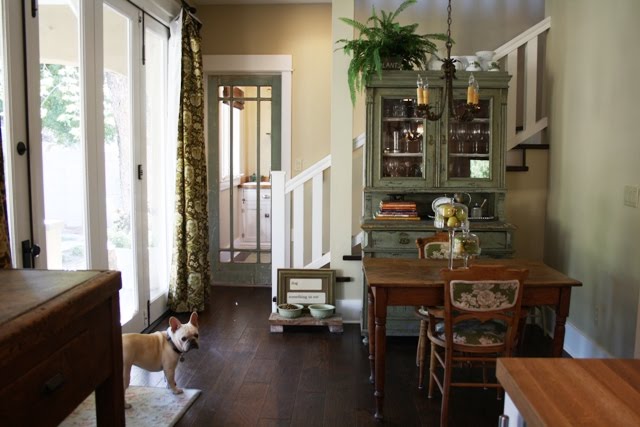 That's her adorable French Bulldog Wallace helping with the tour, by the way. 🙂
Here's the state the kitchen was in before, with an odd layout that had the oven in the middle of the room and a built-in wine rack across an entire wall (maybe all that wine they were drinking explains some of the remodeling choices former owners made?):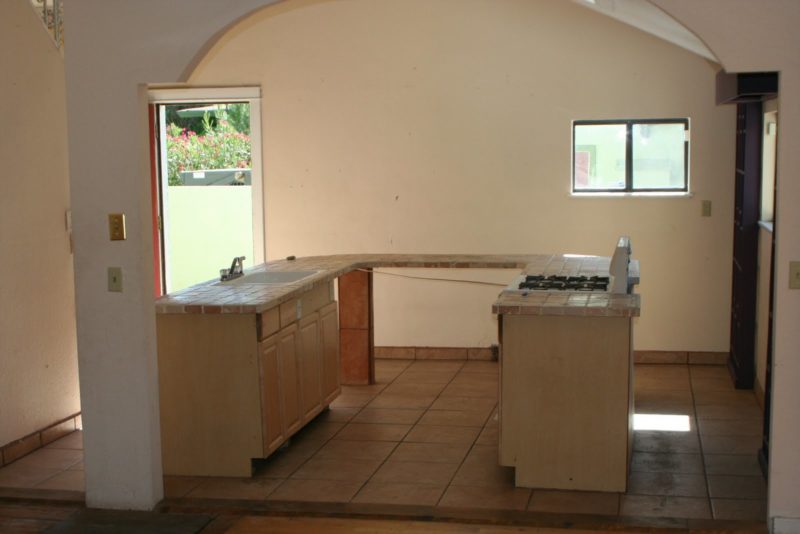 Dorie says it's too bad there's no Smell-o-Vision on the Internet to really make these kitchen photos come to life…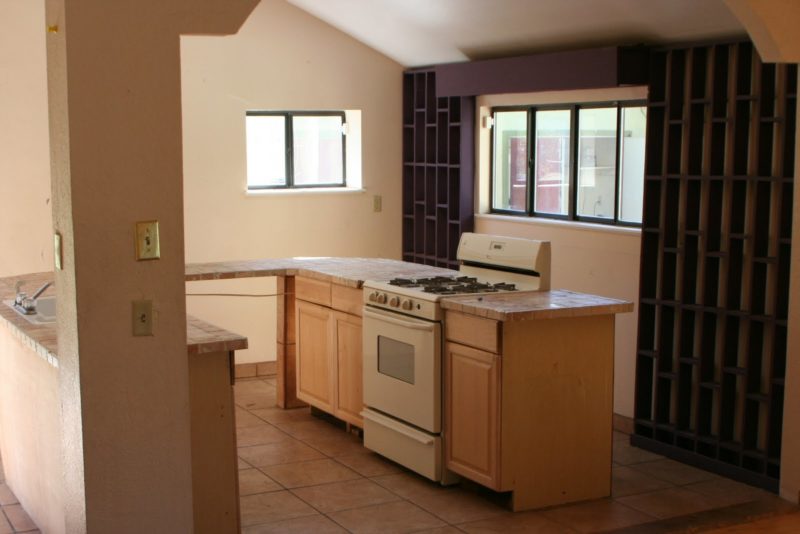 You'd never know this was the same space today, would you?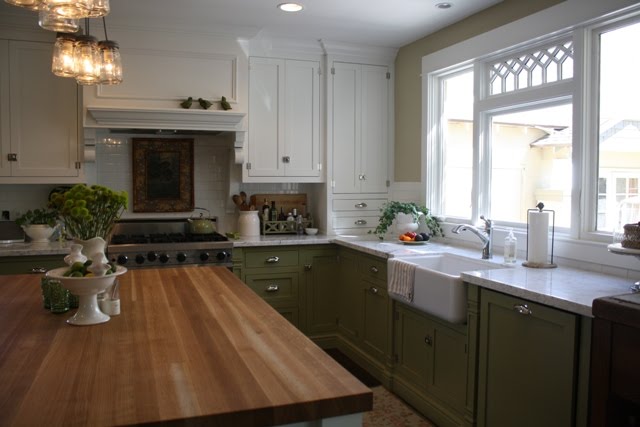 She couldn't decide whether to go with green cabinets or white, so she opted for a mixture of both.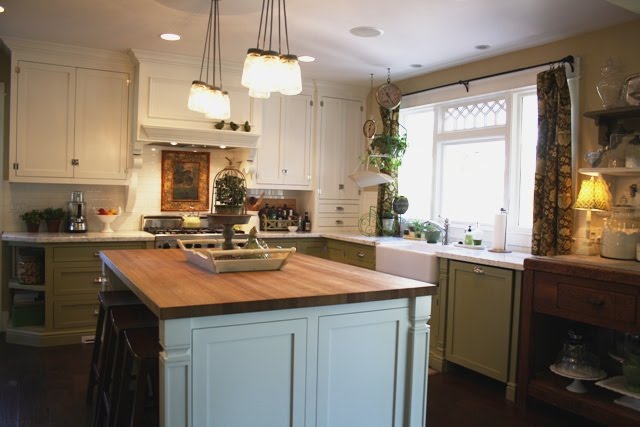 This is an antique candy-maker's cabinet: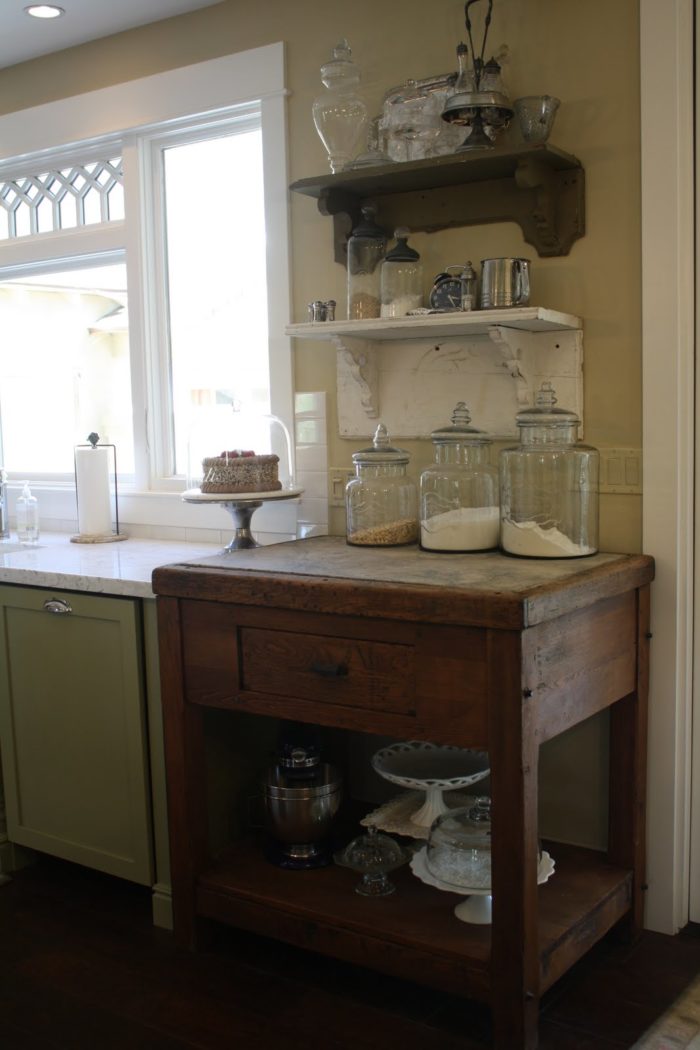 The bathroom has come a long way, too, from this:

To this: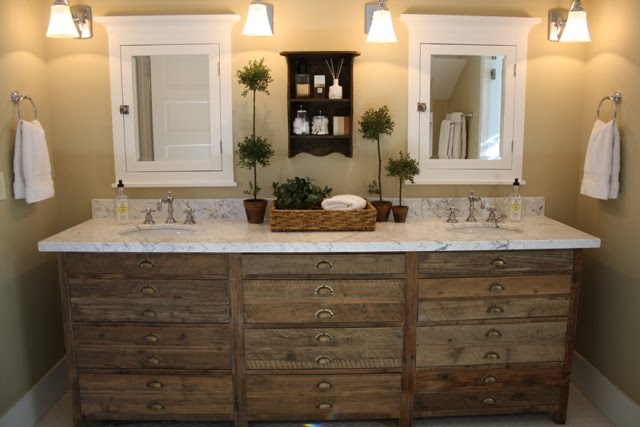 One more thing I've got to show you is the small room at the top of the stairs that she turned into a Craft Room.
Here's the before: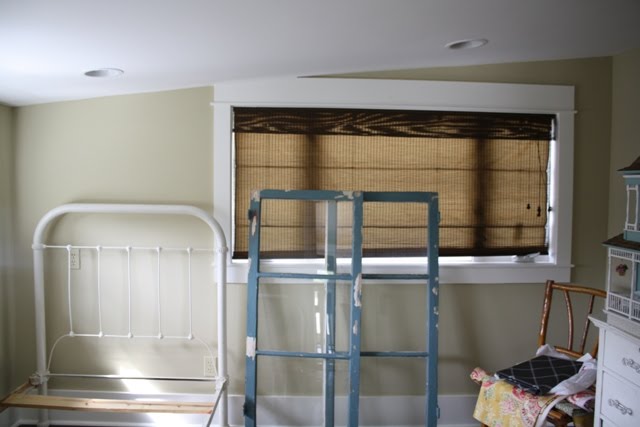 And the craft room now: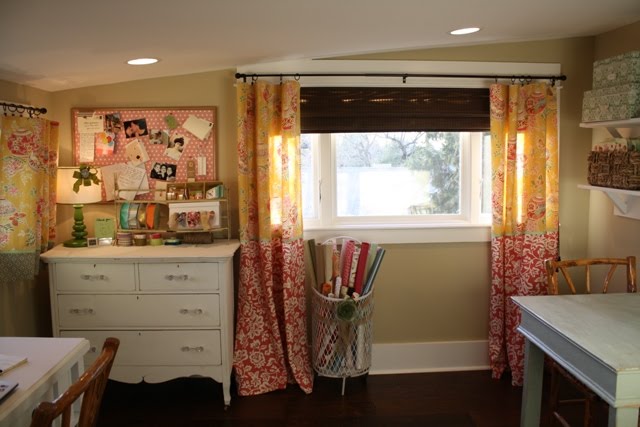 Looks like a sweet space to create in!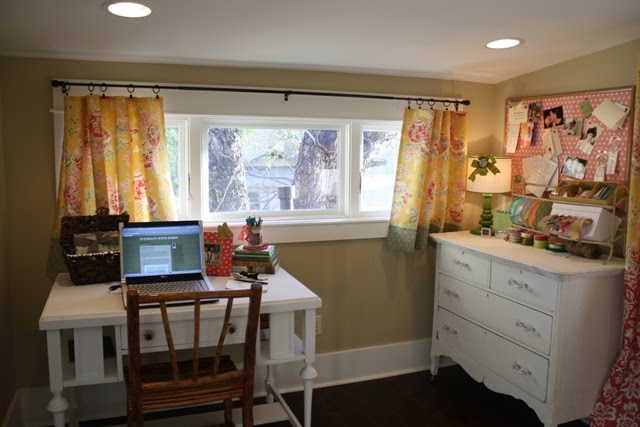 You can see more of her house on her blog Tuesdays with Dorie.