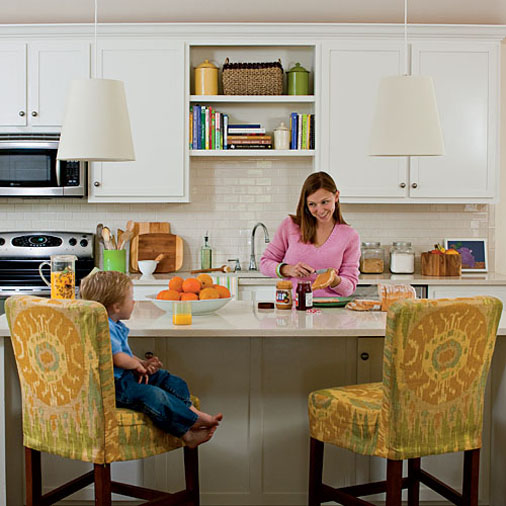 When I saw this kitchen remodel featured in Southern Living, I thought it was pretty dramatic. Now everything is bright, white, and cheery, but when the family bought the house was dark and dated. Take a gander at the depressing "before" photo of this same sink wall: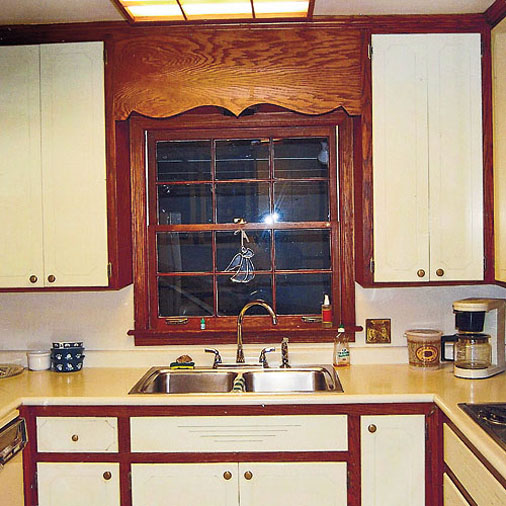 I don't know why the window was eliminated–I like having one above the sink and wouldn't want to do without it–but it still manages to be a bright and airy space without it. Maybe because they vaulted the ceilings, painted everything white, and there are several other windows in the room to let the sunshine in.
They also knocked down the walls that separated the kitchen from the breakfast room and family room and opened the whole space up. Here's how the breakfast room looked when they moved in: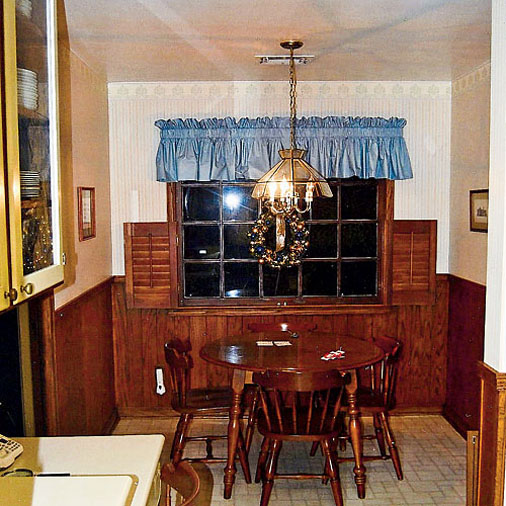 And the eat-in area as it looks now, with the banquette seating (the benches open up for more storage underneath):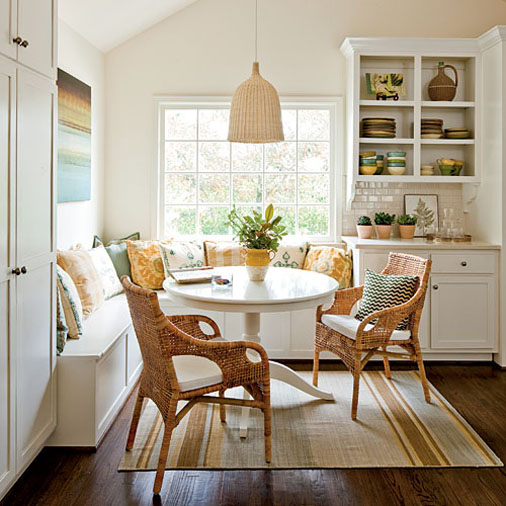 I had a similar vaulted ceiling in my first kitchen when we lived out in the country, and I've wanted one again ever since. Loved it. In this shot you can see how the ceilings were raised and the room was opened up to the family room:
Go to Southern Living to see the rest of the photos, including the dramatic family room remodel. Photos by Laurey W. Glenn and interior decorating by Tyler Colgan.
Dennis Quaid was born and raised in Texas. Now he's selling his Pacific Palisades property in California and heading back to the Lone Star State…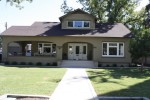 Dorie's 1916 bungalow in Mesa, Arizona, was kind of a mess after a series of remuddles that former owners had inflicted on it over the…