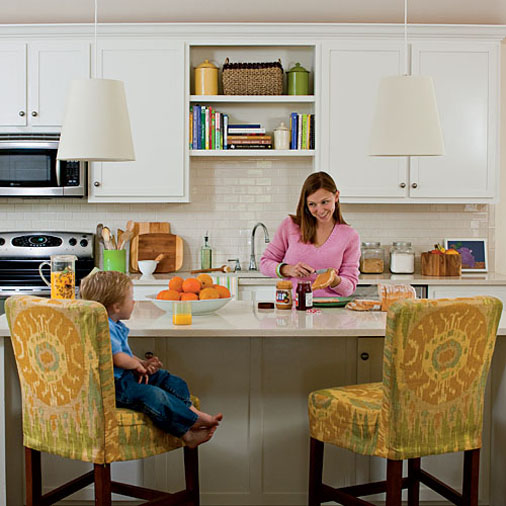 When I saw this kitchen remodel featured in Southern Living, I thought it was pretty dramatic.
Now everything is bright, white, and cheery, but when the family bought the house was dark and dated.
They knocked down the walls that separated the kitchen from the breakfast room and family room and opened the whole space up.
Here's how the breakfast room looked when they moved in: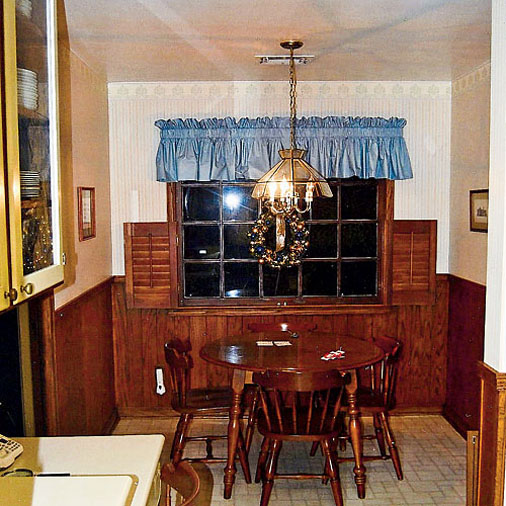 And the eat-in area as it looks now, with the banquette seating
(the benches open up for more storage underneath):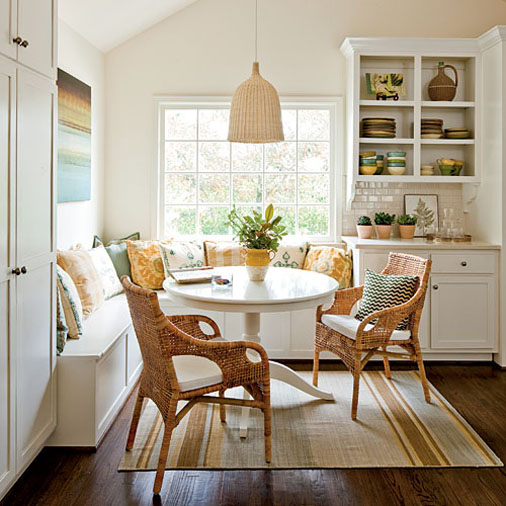 Photos by Laurey W. Glenn and decorating by Tyler Colgan.