When I saw Julia Ryan's beautiful living room makeover on her blog Pawleys Island Posh, it was such a dramatic before and after that I had to share it with you. It's so light and pretty now that you won't believe how dark and dated it was when she first saw it!
Here's how that same wall looked when the former owners lived there: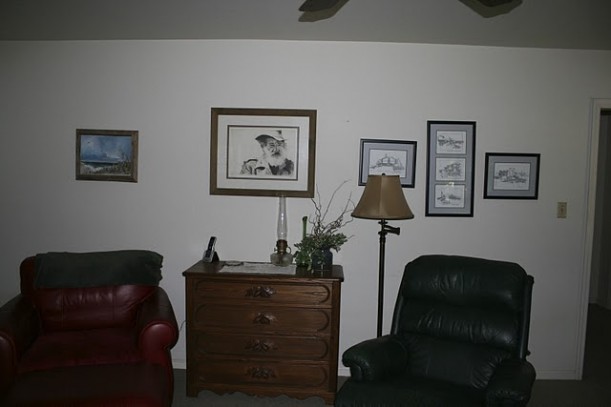 That just wouldn't do for a home in coastal South Carolina! After moving into it, Julia started brightening things up. Here's the fireplace wall before: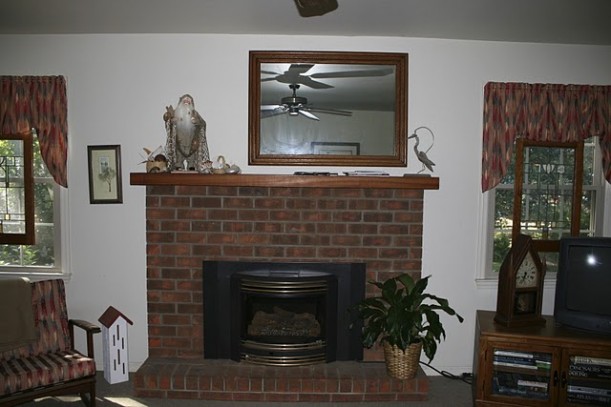 And after the fireplace got a much-needed makeover: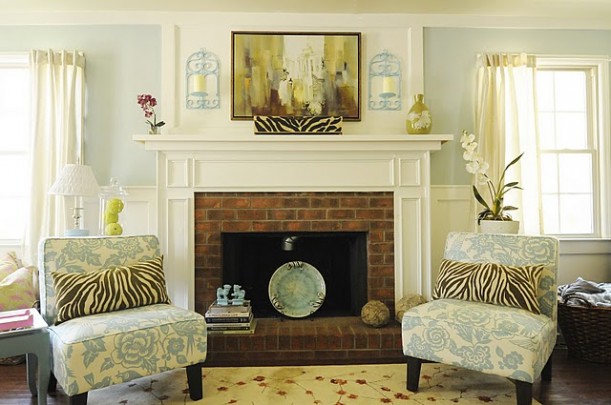 You can buy chairs like these at Target. I want them in every color–especially the orange, which I've seen on Matthew Perry's sitcom "Mr. Sunshine," and the yellow, which would look fab in my sunroom! You may also recognize that the same blue and white fabric from the bar stools on Courteney Cox's kitchen set on  "Cougar Town."
Here's how the entry hall looked from the living room back then: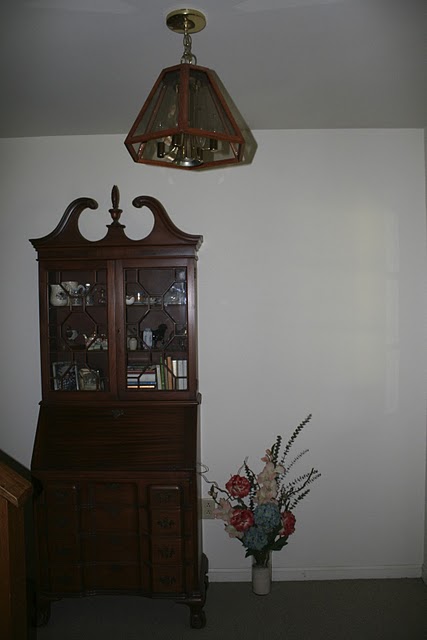 Love the paint color she used on the walls–it's Sherwin Williams "Tidewater" (SW6477). Here's how it looks now: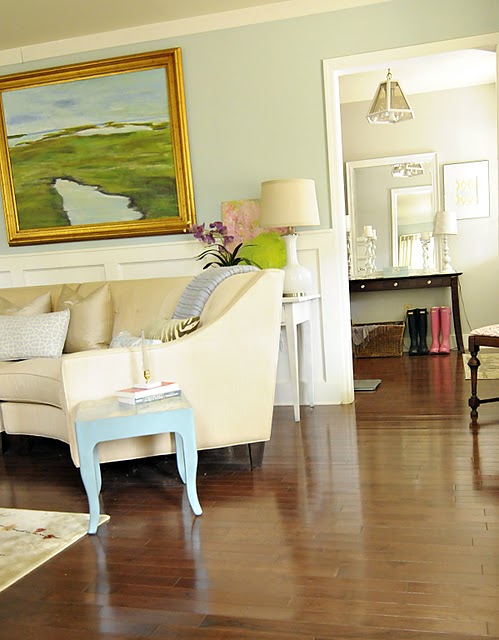 That's a pretty amazing difference! Thanks to Julia for letting me share it with you. You can see the rest of her photos and read more about the makeover here: Pawleys Island Posh. 
One of the first celebrity listings I featured, back in early 2008, was the Hamptons beach house that Billy Joel had bought for his young…
When I recently discovered Mary Ann Pickett's lovely blog Classic Casual Home, I was smitten with the newly remodeled kitchen in her Southern California beach…