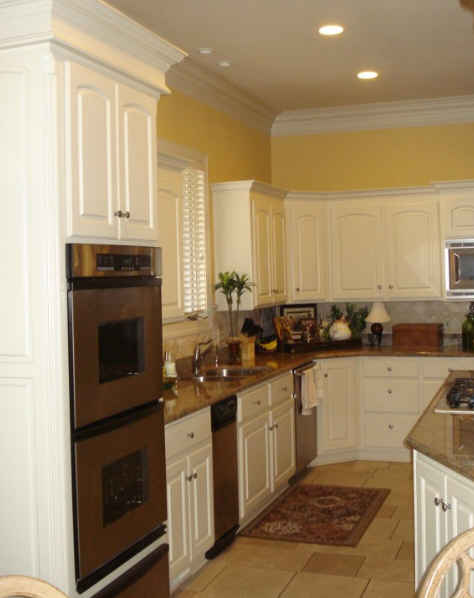 What really grabbed me about this kitchen "before" shot is how similar the cabinets are to mine. And the fact that this kitchen didn't look like it needed a lot of work. I was curious to see how designer Tobi Fairley improved on it.
Here's a shot of the kitchen table, looking into the family room: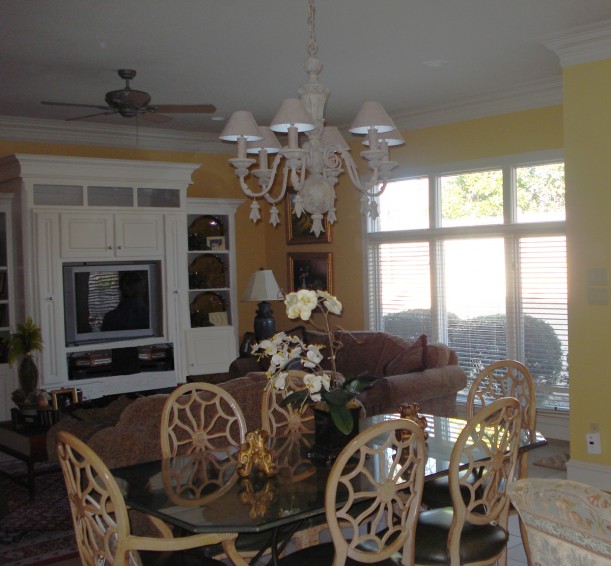 But check out how the kitchen looks now: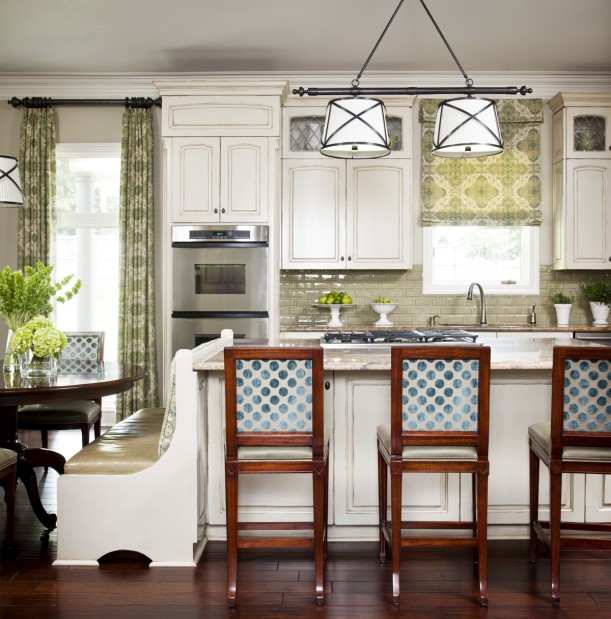 It's still a white kitchen, but she warmed it up with new dark wood furniture and floors and a fun mix of fabrics.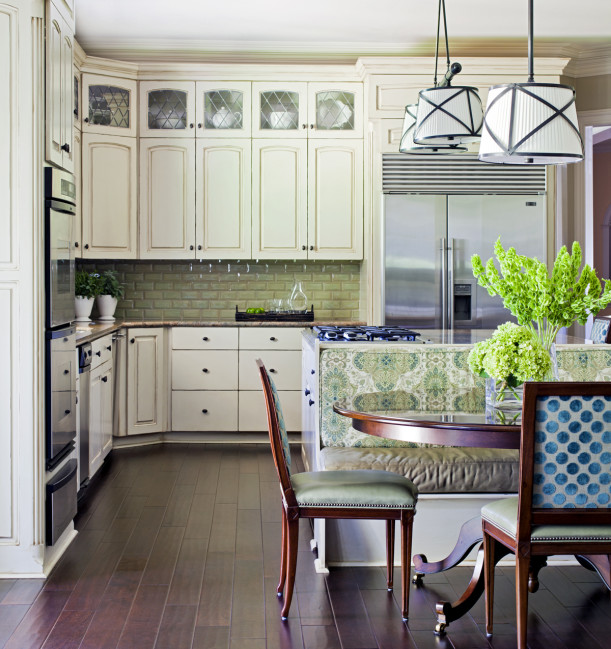 Visit Tobi's Blog for more photos and information, as well as an article