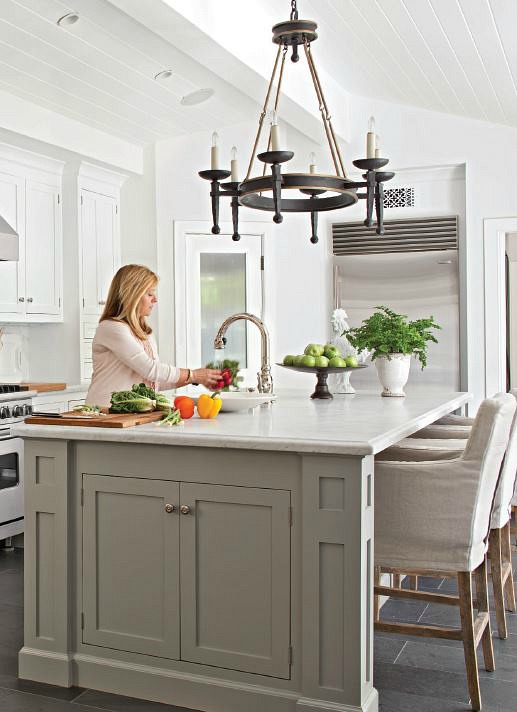 When a mag like Better Homes & Gardens hits my mailbox and I see that one of my blog friends has been featured, I get all kinds of excited.
You may remember when I showed you Mary Ann's kitchen makeover a few years ago. Now it and the rest of her made-over "Beachy Bungalow" in California are in the May issue.
Her kitchen has come a long way since those mellow yellow days, that's for sure.
The photo of Mary Ann above is from the magazine. Have you ever noticed how they always have homeowners handling fruits and vegetables in these shots? If I'm ever in one, I'm going to see if I can sneak in a bags of chips and a box of Ho-Hos to mix things up. 😉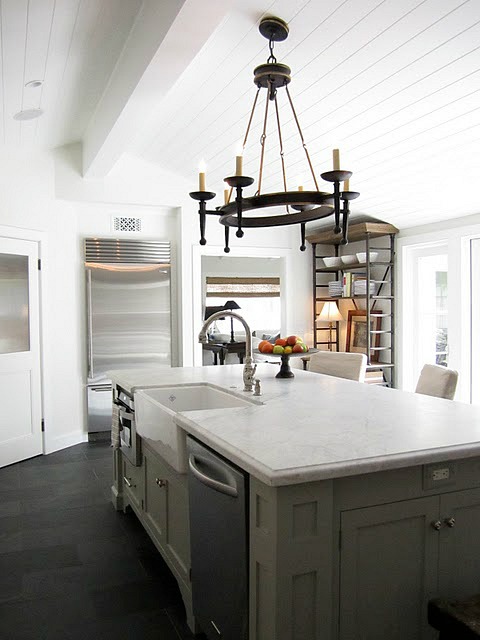 This is what the other side of the room looked like before…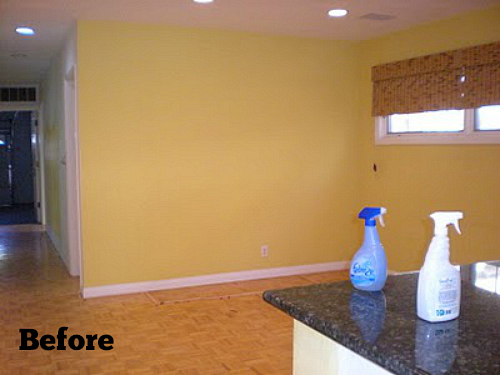 And here it is now, with a seating area by the window: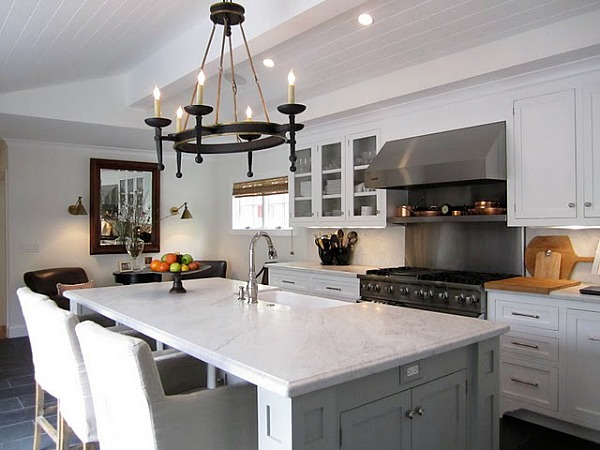 Quite a transformation!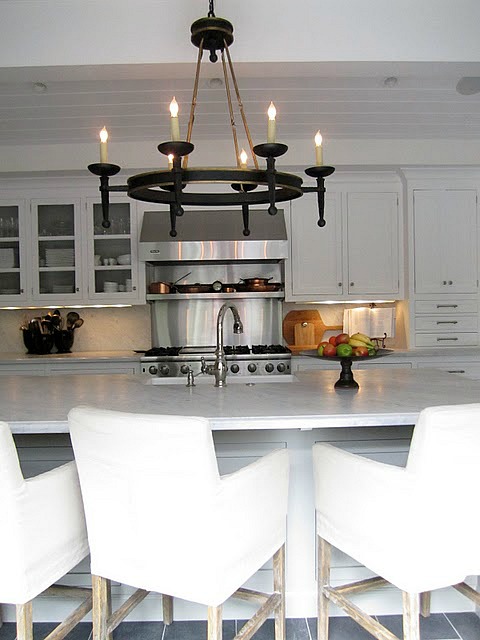 The magazine also featured other rooms in her house, including the dining room and living room.
Pick up the May issue of Better Homes & Gardens to read the article

by Paige Porter Fischer and see all the photos by Edmund Barr.