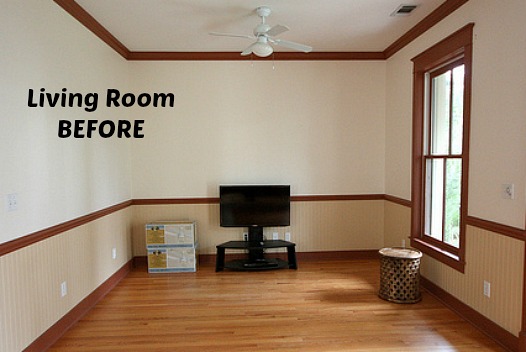 This living room belongs to a Rosemary Beach vacation rental in Florida called "Cottage on the Green."
Christy, who writes the blog Beach Brights, took on the task of furnishing and decorating it.
Now it looks lighter, brighter and, well, beachier.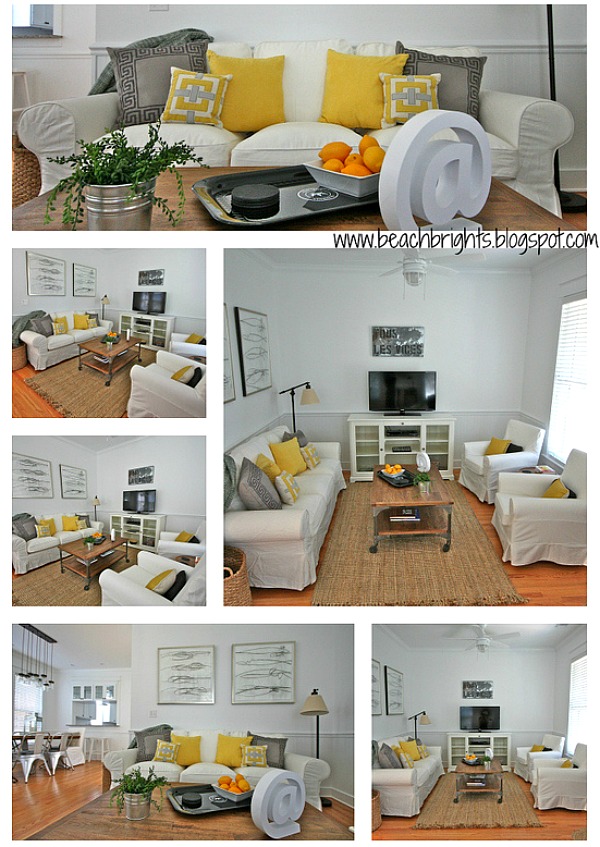 Looks like a happy place to spend a vacation to me!

For more photos and info about Cottage on the Green,

visit Christy's Beach Brights blog and the rental site VRBO.com.