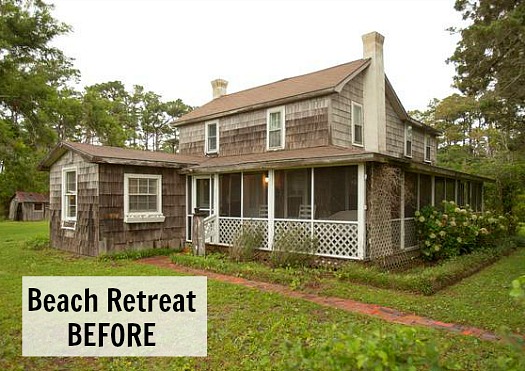 Have you followed along with the DIY Network's Blog Cabin project as they remodeled this old cottage on the water in Atlantic, North Carolina? They're giving it away to one lucky viewer, and the winner will be announced on October 11. While we wait to see if one of us will get it, let's take a look at how the makeover turned out…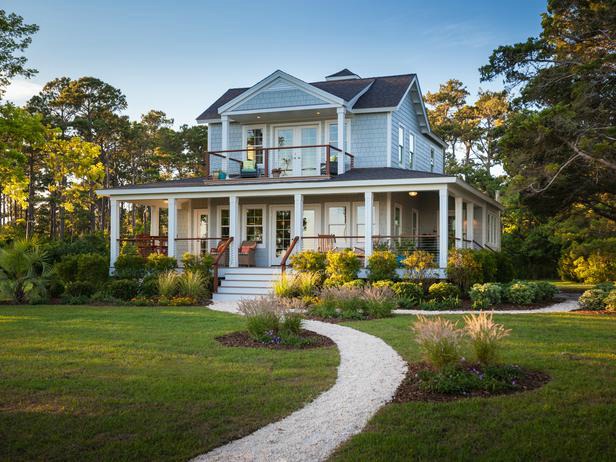 The old cedar shake cottage was built in the late 1800s on the Crystal Coast and had issues like water damage to contend with.
Blog Cabin is described by DIY as "a multimedia experience based on a very simple idea: You Design It, We Build It, You Could Win It! Blog Cabin will then be featured on six special episodes of the hottest DIY Network shows: Mega Dens, Bath Crashers, Yard Crashers, House Crashers, Kitchen Crashers and Desperate Landscapes."
When I was first scrolling through the photos and saw the Great Room above, I thought it was the "after." I was surprised by how eclectic it looked for a TV makeover show. Then I realized, uh, no. Here's how it really looks now:
I'm glad they kept the old fireplace. The house will go to the winner fully furnished.
I didn't think the kitchen looked too bad to begin with, either. Nothing fancy, but it looked like what you'd see in a family's old beach house: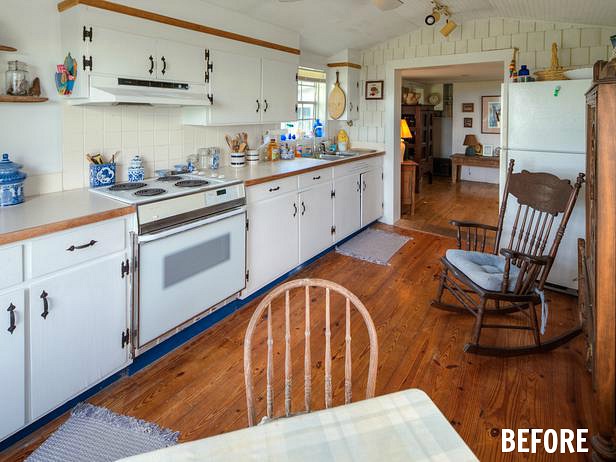 It was relocated to what used to be a corner of the original living room and looks a lot more modern now: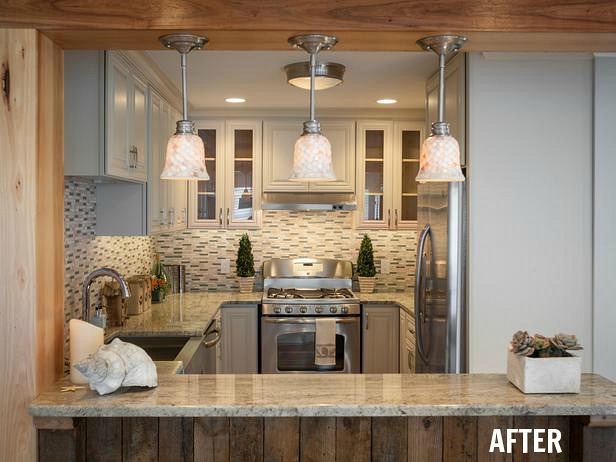 The porch with its view of the water would be the biggest selling point for me:
Here's another "before" shot taken that shows what bad shape the property was in:
And how it looks now that it's been rebuilt:
Do you like what they did with it? Did you enter to win? Visit the DIY Network website for all the before and after photos of the cottage and more information about the project!
P.S. Did you see the house HGTV gave away in Florida this year?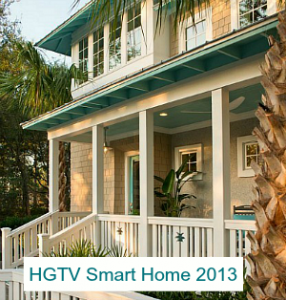 (Visited 11 times, 1 visits today)