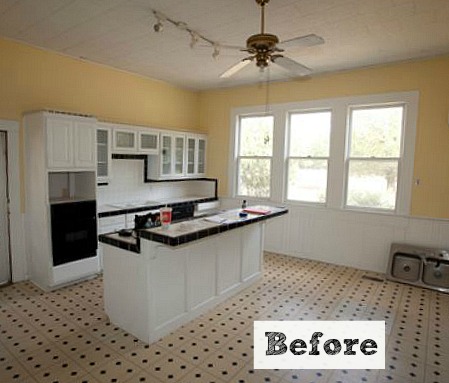 Kim's original kitchen had a few strikes against it.
For one thing, the tile countertops were a pain to keep clean.
She knew there were original hardwood floors under the vinyl and wanted to restore them.
And since it's in an old dogtrot house in Texas, she wanted the room to look a little less new.
Keep scrolling to see how she gave it a "new vintage" look…

A "New" Vintage Kitchen in Texas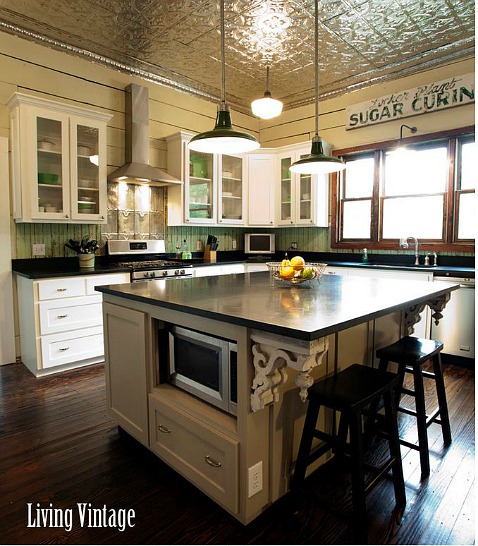 It's quite a transformation.
The acoustical-tile ceiling with the track lighting and ceiling fan were replaced by tin.
The original wood floors have been restored.
And the drywall is gone, revealing the wood-planked walls that were behind it.
They painted most of them but left one wall, not wanting to cover all the original character.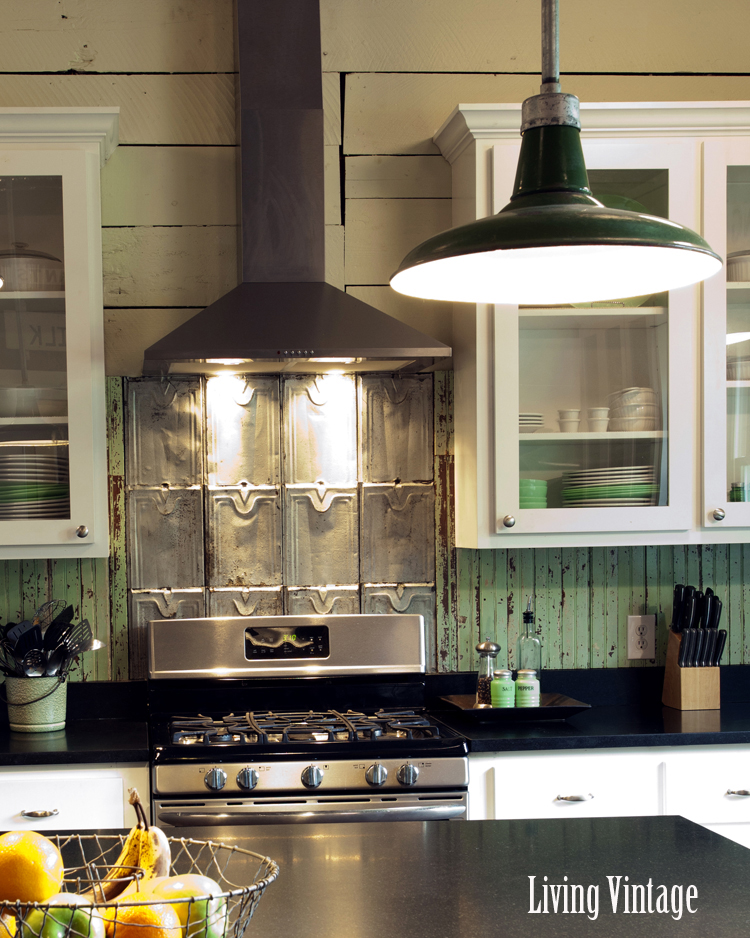 The original cabinets were moved to the garage, where they are now used for extra storage.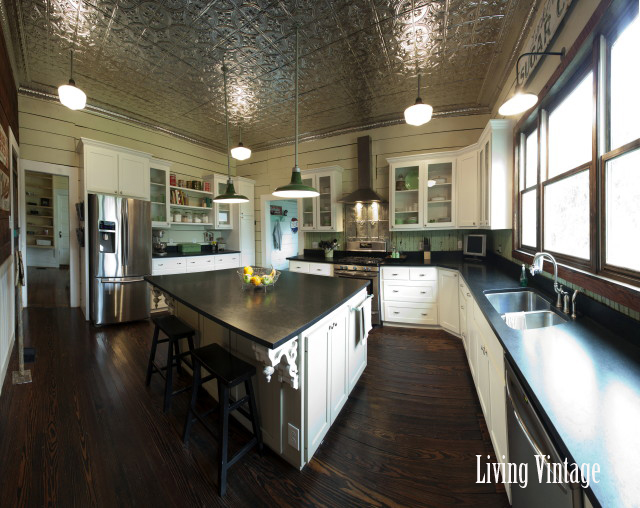 "I'm always looking for a way to incorporate true vintage elements," Kim says.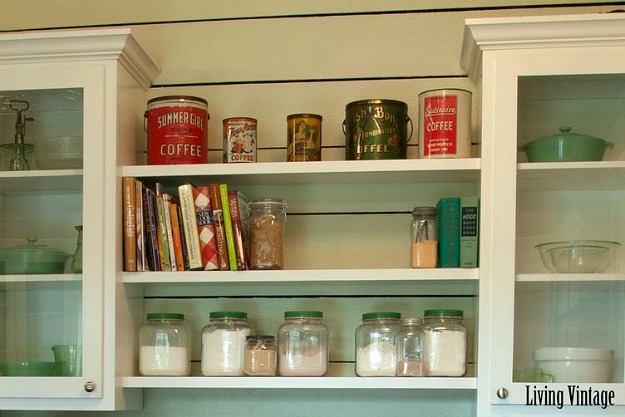 "We bought the green light fixtures at the Marburger Farms Antique Show (my favorite antique show in the whole world). We turned them into pendants. The down rods are made from plumbing pipe, another industrial touch that I really love."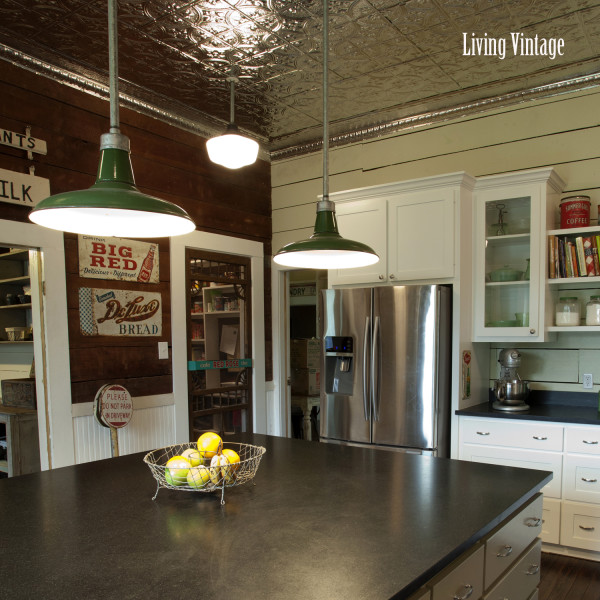 Kim had always wanted a walk-in pantry and they had plenty of space to create one.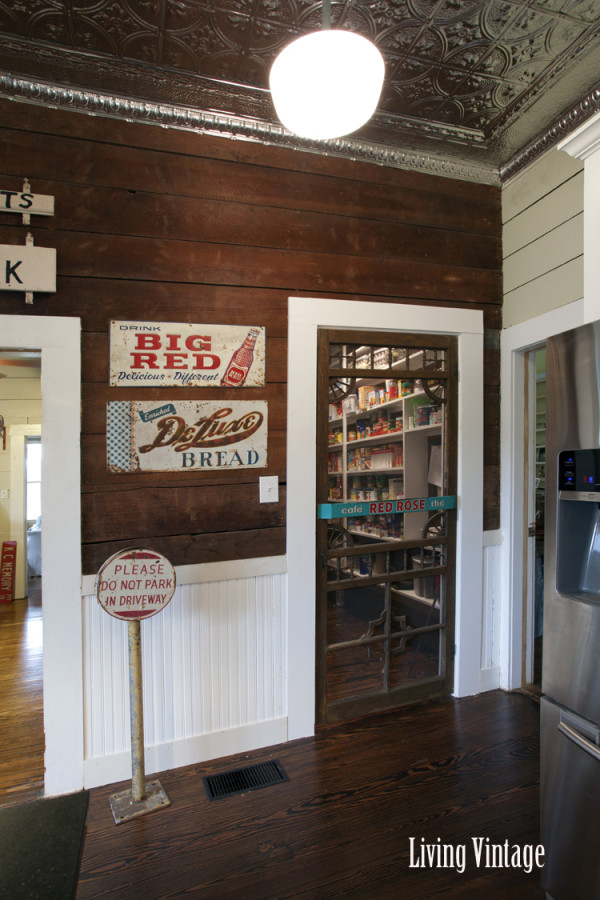 They found this old screen door at an architectural salvage store in Gonzales — perfect for the pantry.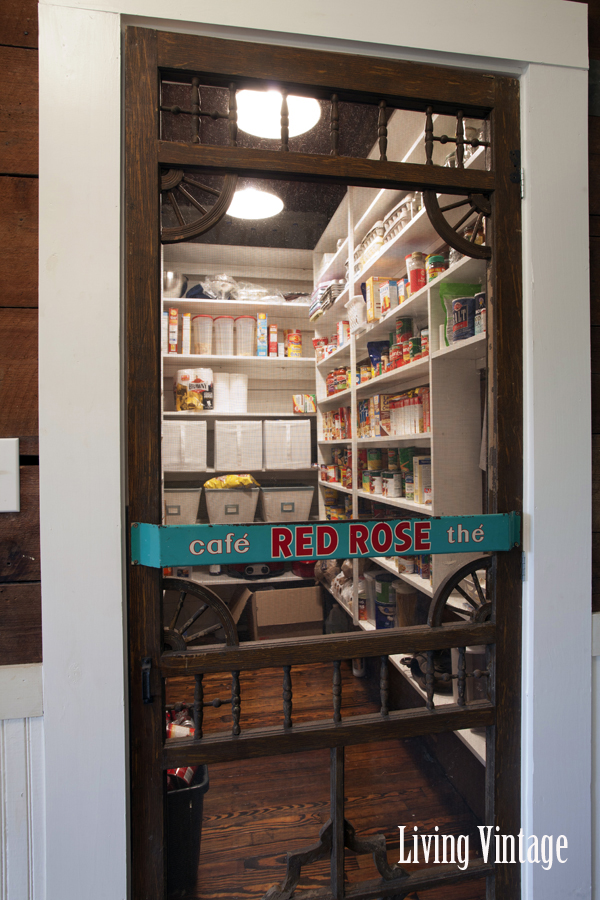 Kim says, "I love all of my old signs, because of their graphics and the memories and feelings that evoke."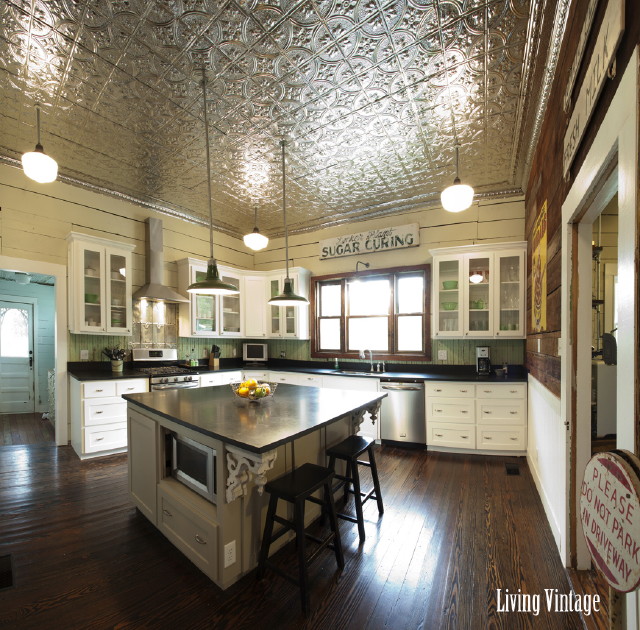 One of her favorites is the yellow Dairy Queen sign that she bought at an antique store in Buda, Texas, "A nod to when I worked at a Dairy Queen during high school."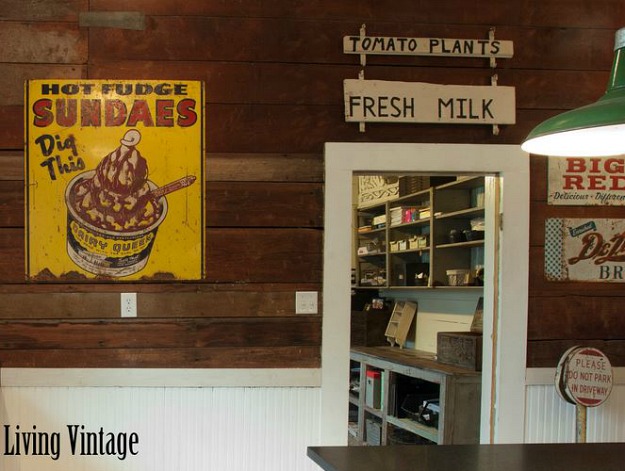 "The tomato plants and fresh milk signs I scooped up at the Marburger Farm Antique Show the minute I saw them. My husband and I were dating at the time, but I knew even then that the relationship was promising and the fruit and beverage were two of his favorite foods."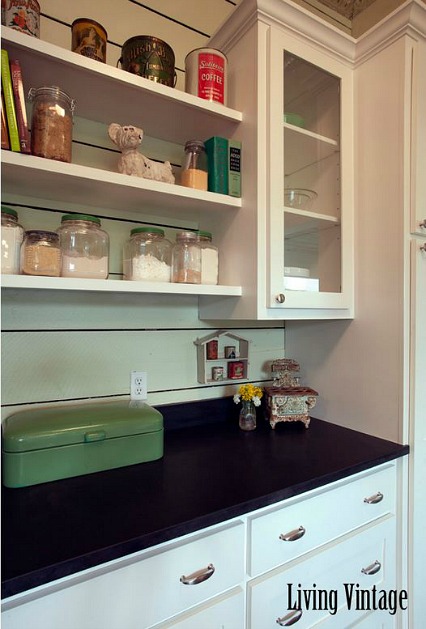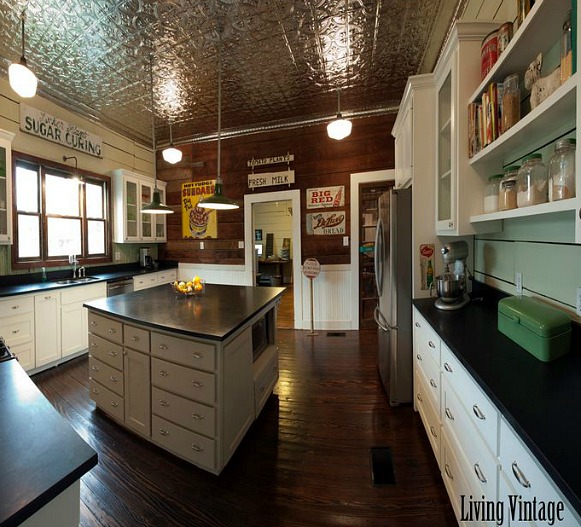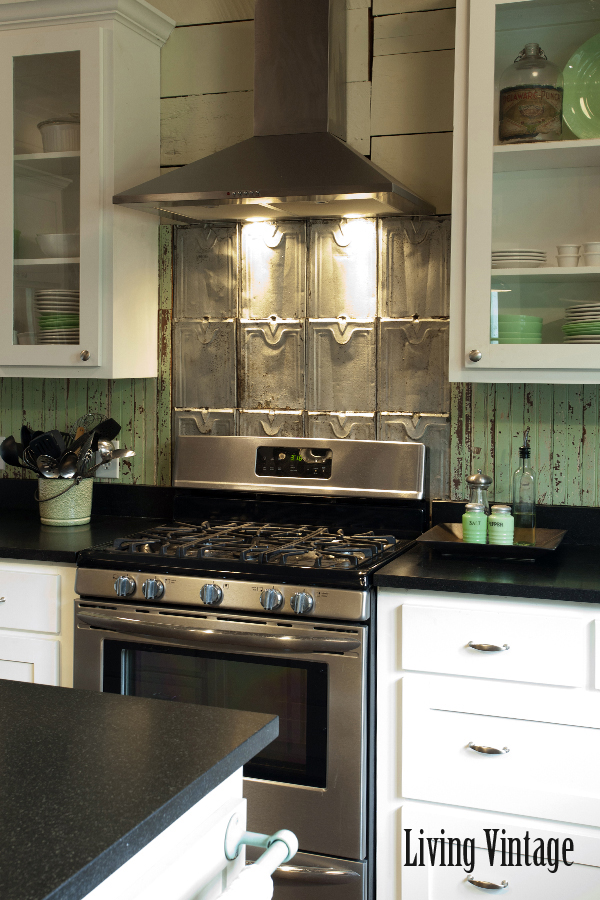 You may remember when I told you about the cool mudroom she built onto the kitchen earlier this year.
You can see that on her blog, too.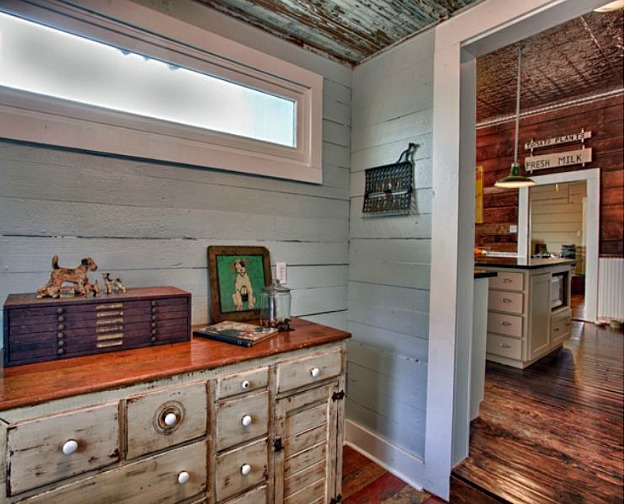 Thanks to Kim for sharing her kitchen makeover with us.

She blogs at Living Vintage where you can go for more photos and details!