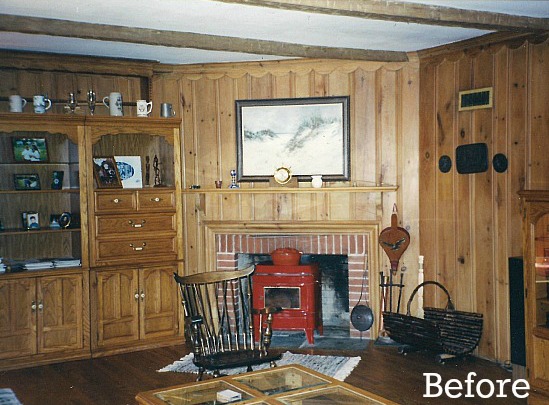 Last week I showed you Renita's amazing kitchen makeover.
She's a reader who entered my Hooked on Your Kitchens Contest, and I loved her new dining room, too, which looks like the perfect gathering place for Thanksgiving dinner.
This is how it started out, when it was a den (above), but take a look at it now…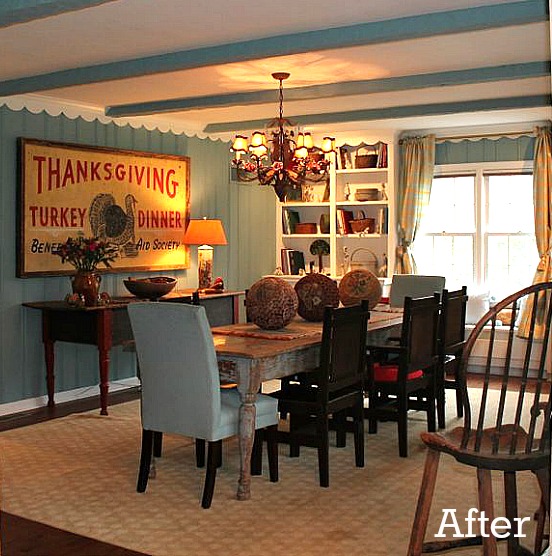 I love how she uses antiques and vintage finds in her home to give it character and a sense of whimsical style.
And isn't that "Thanksgiving" sign perfect for this time of year?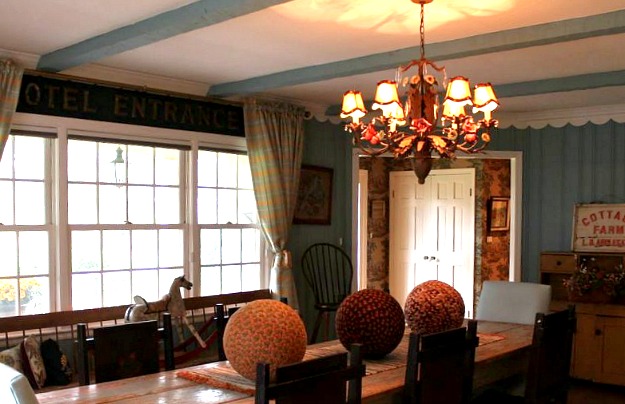 Again, here's the before, with the fireplace, which was transformed in the remodel, too: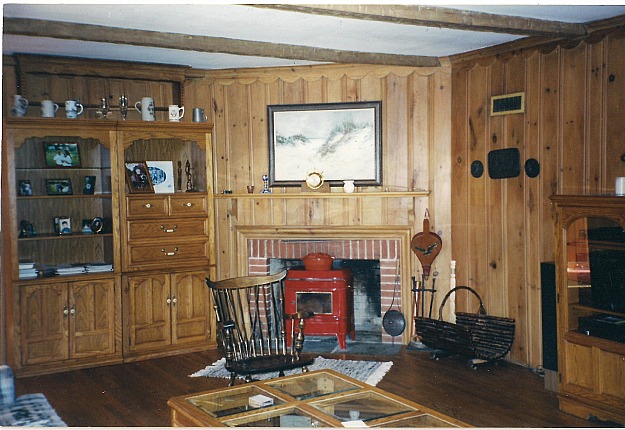 And the fireplace corner after: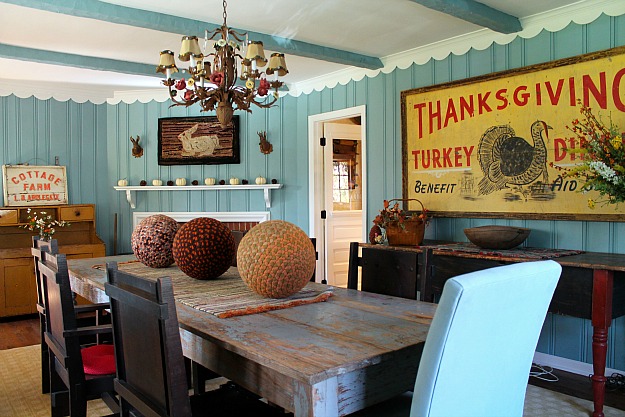 You may remember Renita's kitchen makeover I featured, which went from this: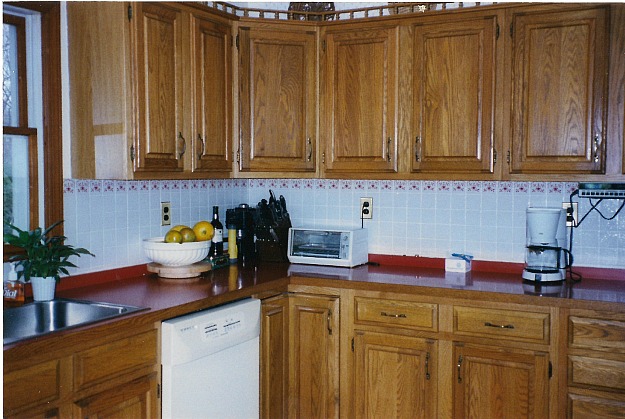 To this: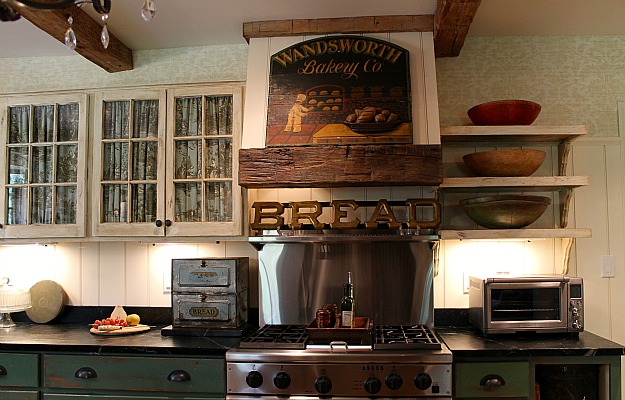 Those upper cabinets were actually salvaged windows.
She gave lots of helpful details and answered lots of your questions in the comments of that post about her kitchen if you want to know more.
Even the exterior of her house is charming: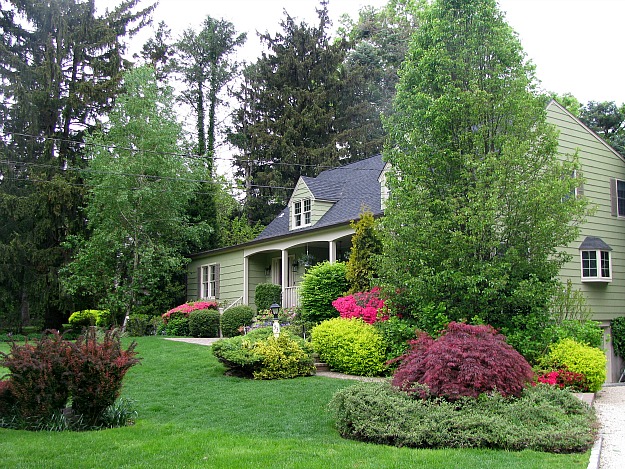 Thanks to Renita for sharing her home with us. You can see her kitchen makeover here. Happy Thanksgiving!