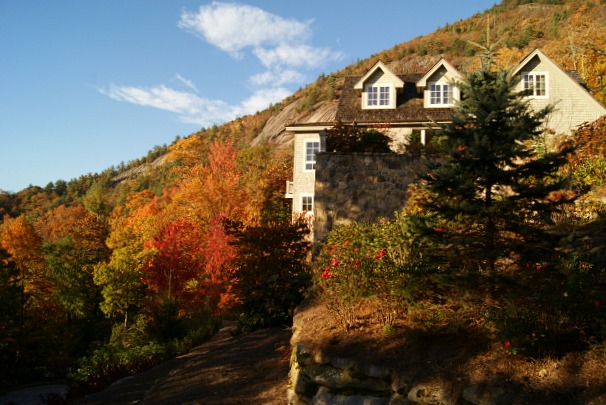 When Lisa sent me photos of her home in the mountains of North Carolina, I sat back and sighed. Ahhh. This looks like the perfect fall retreat to me. So warm and cozy with panoramic views of the autumn leaves. She said I could share them with you, so come on in!
I have a thing for big stone fireplaces like this and have always wanted one. And maybe a mountain retreat to go with it…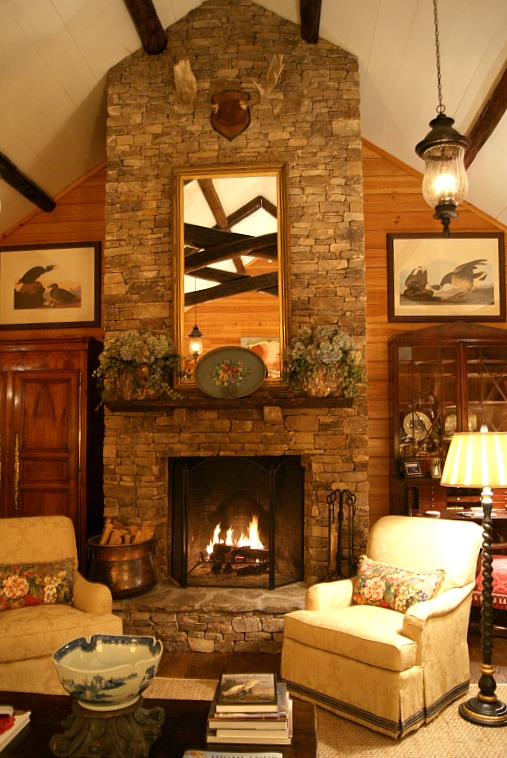 I could just feel myself relaxing while I looked at these rooms. Everything is so warm and welcoming.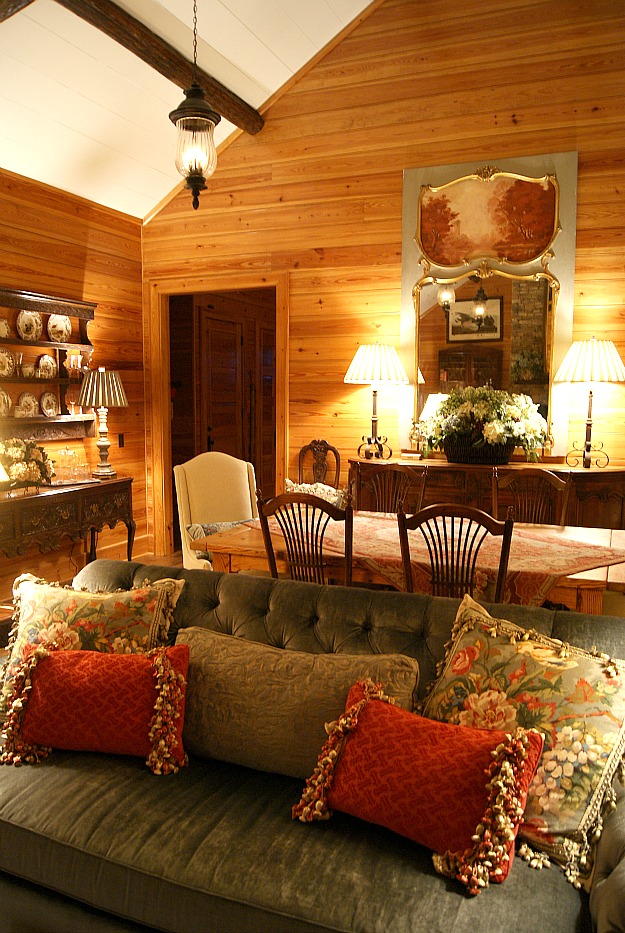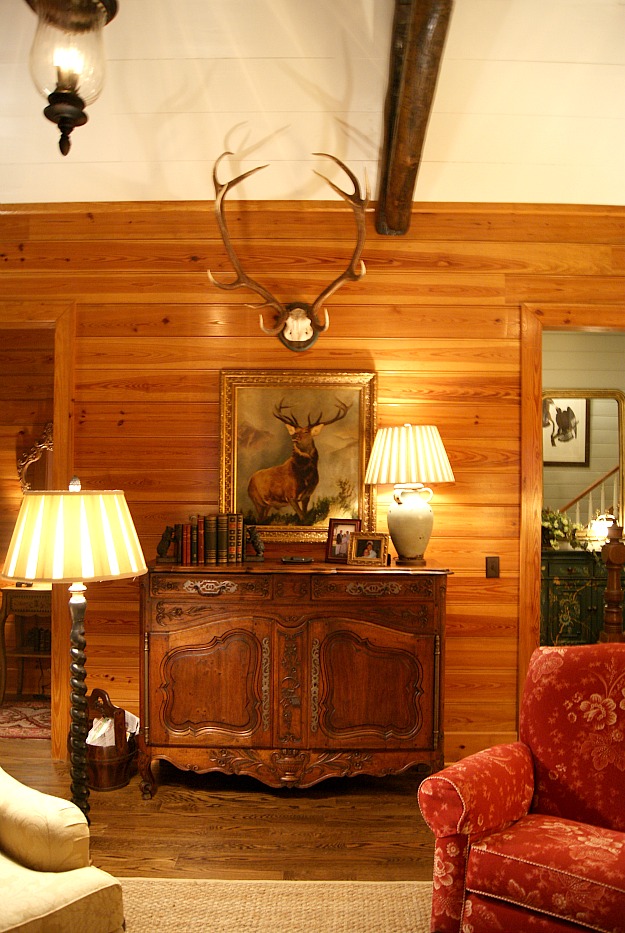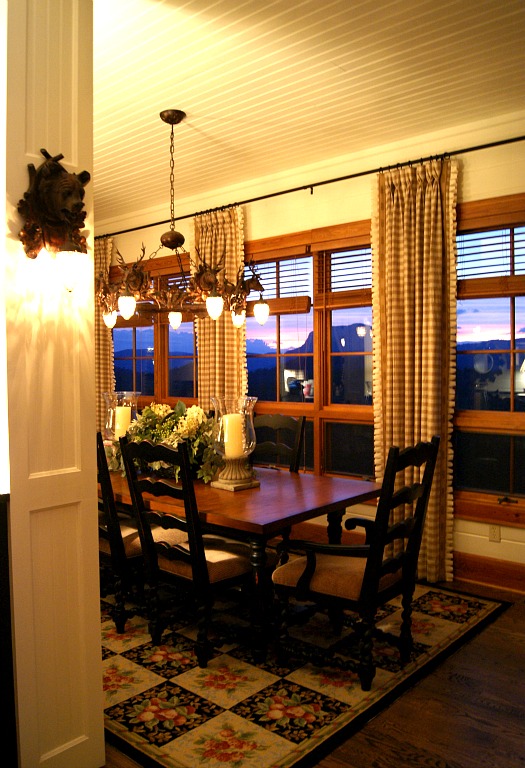 I love the range in this kitchen with the mantel-style hood above it: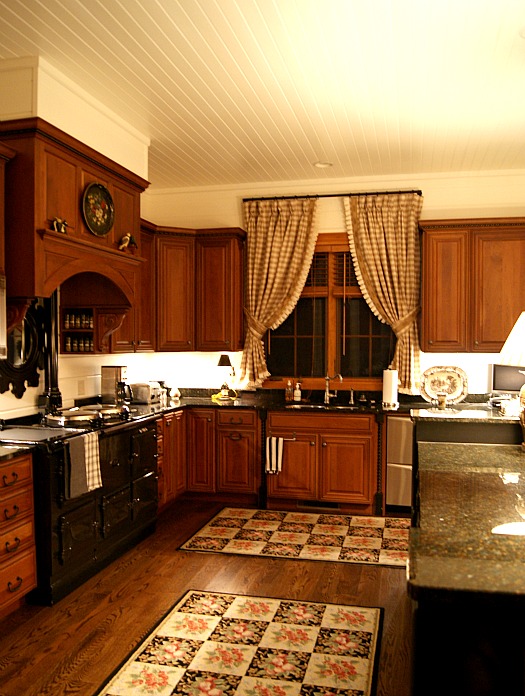 The Breakfast Room: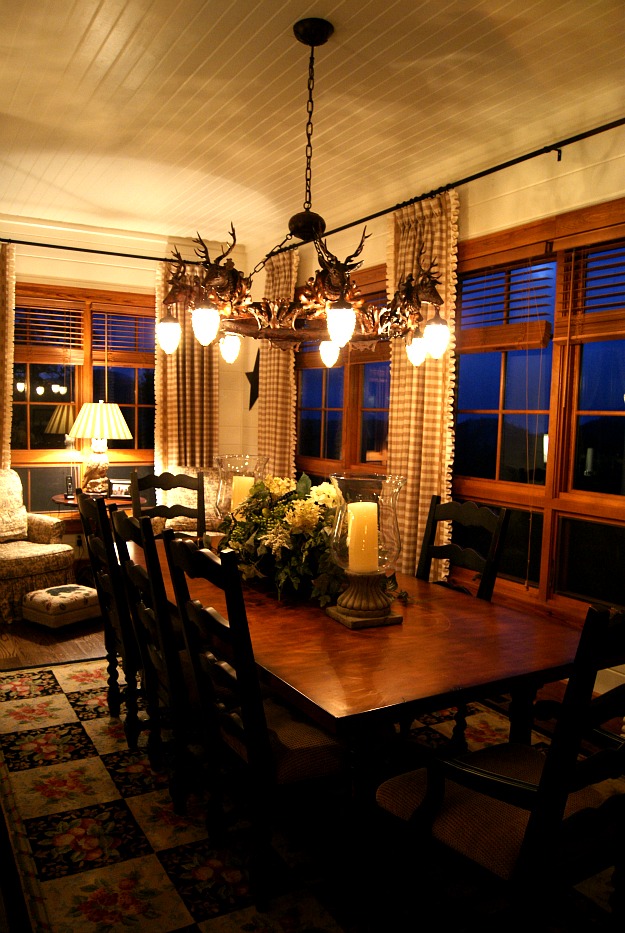 She says this cozy nook is a favorite place to read (when she's not in front of the fire, that is!):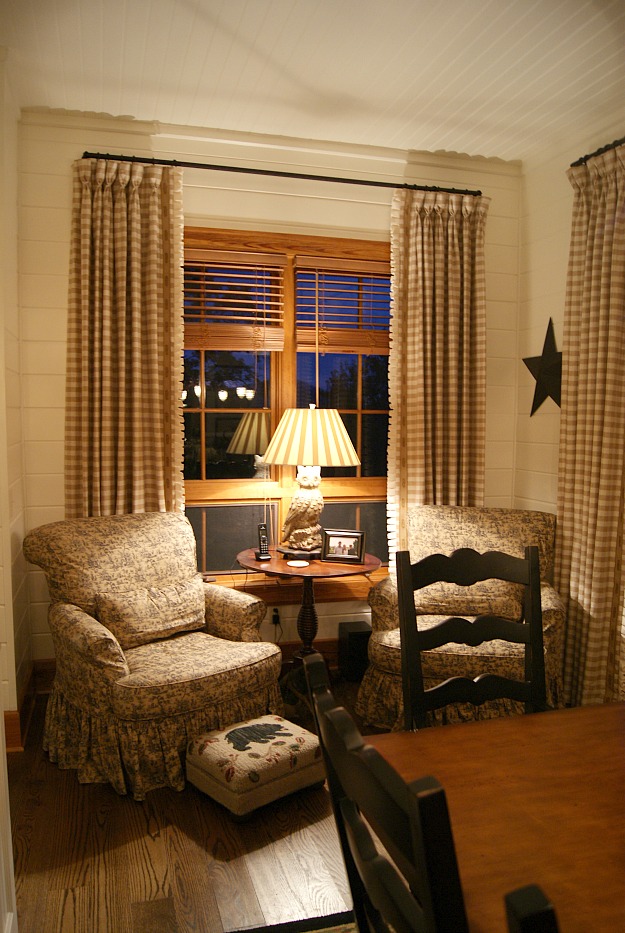 An upstairs sitting room that opens to her art studio: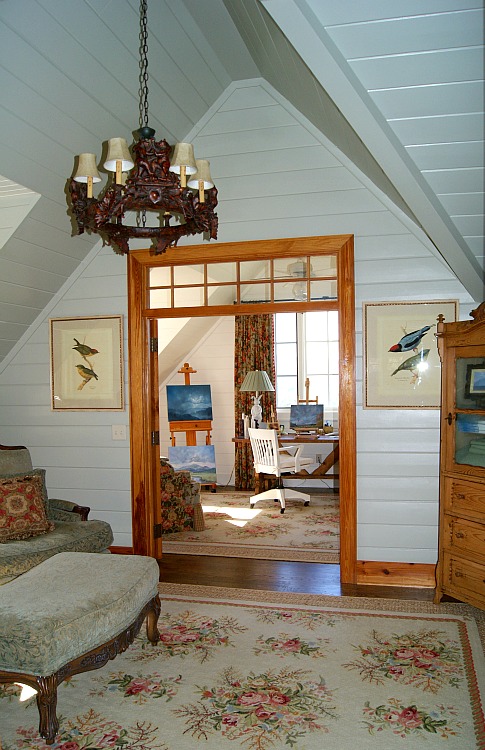 Lisa loves window seats, and her studio has one: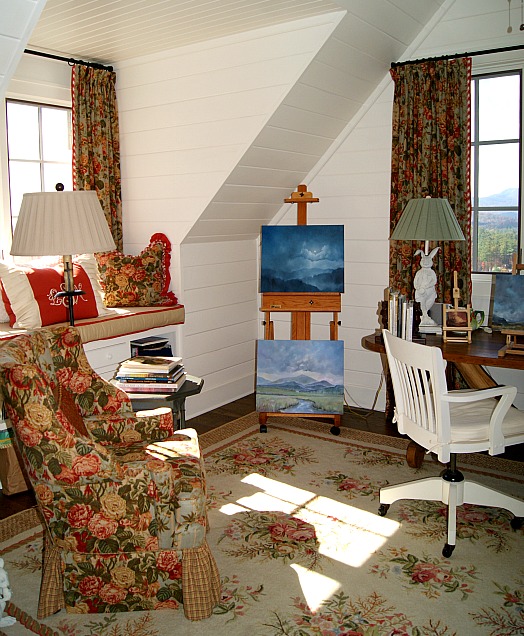 Another cozy spot for reading: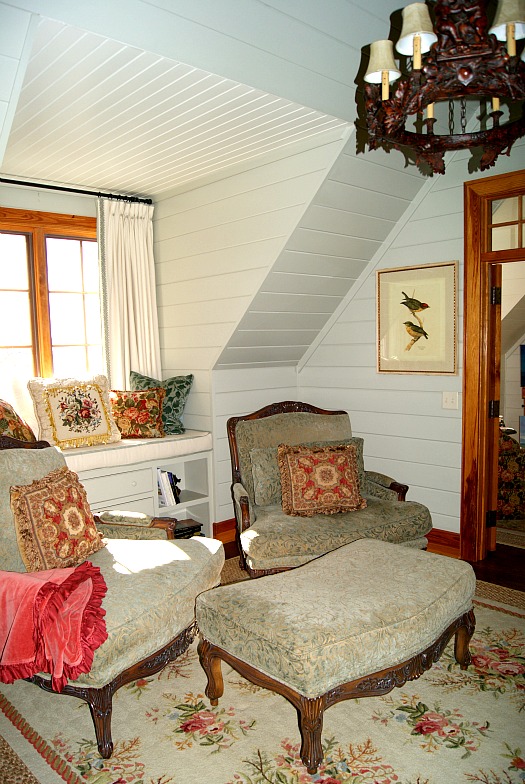 She says she was going for a "feminine rustic" look in her bedroom: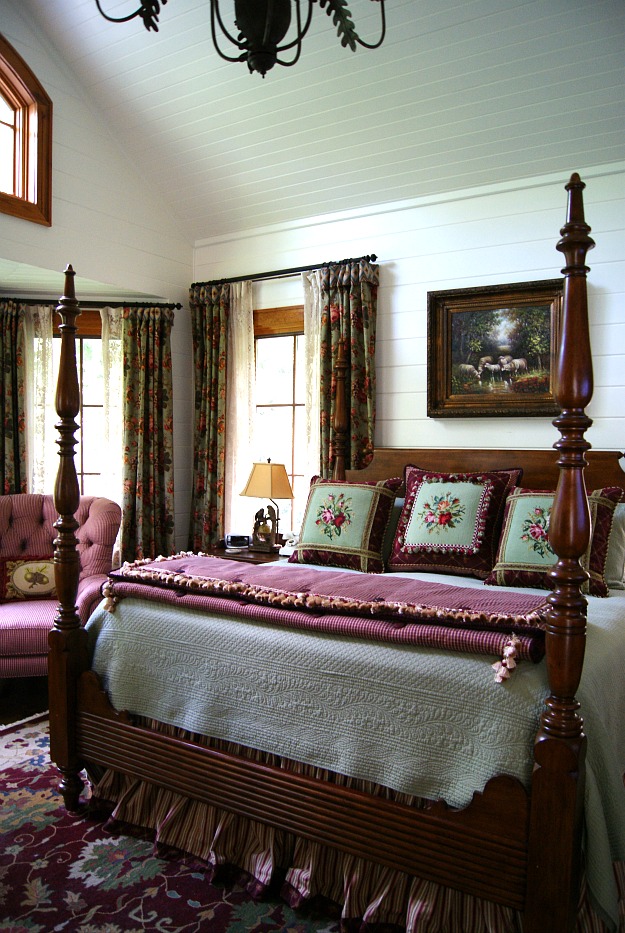 See the bear-shaped shadow in the next photo? Lisa tells me it's made by Whiteside Mountain, one of the oldest mountains in the world. It's only visible for a couple of weeks at the end of October and in February when the sun is in the right spot: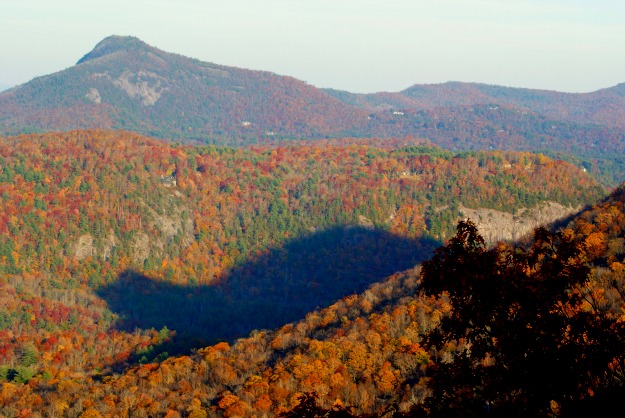 The view from her porch is just stunning: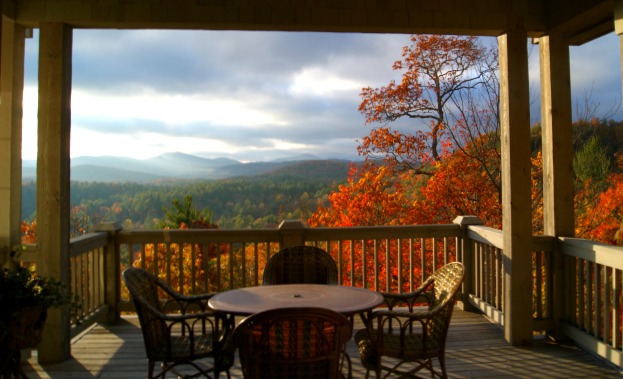 What I'd give to be curled up right there, right now, with a big mug of hot chocolate in my hand. Many thanks to Lisa for inviting us in so we can daydream a little today!