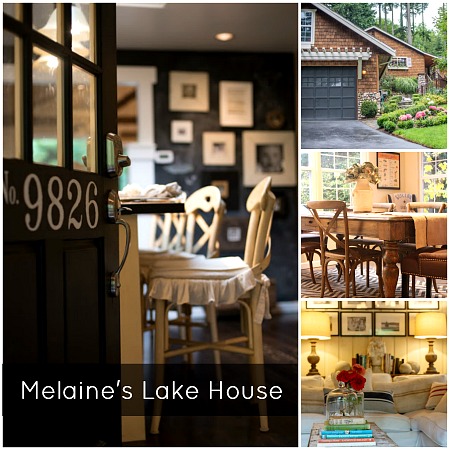 Welcome to Melaine's lake house outside Seattle, Washington.
I've been a fan of her blog My Sweet Savannah for a long time and was excited when she offered to give you a tour of her beautiful home.
Come on in!

Melaine Thompson's Lake House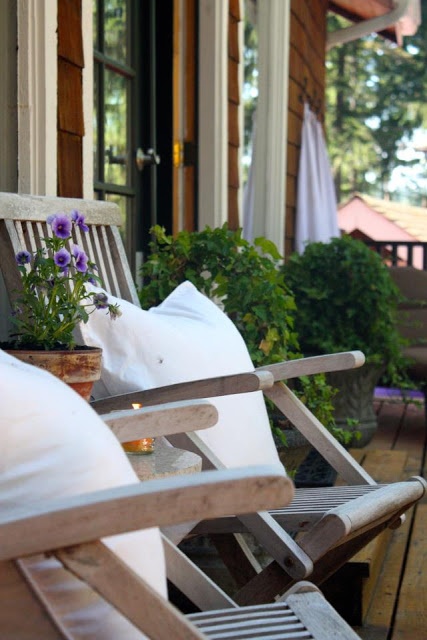 Melaine is a self-taught decorator who started blogging as a way of showcasing her hand-painted furniture and signs.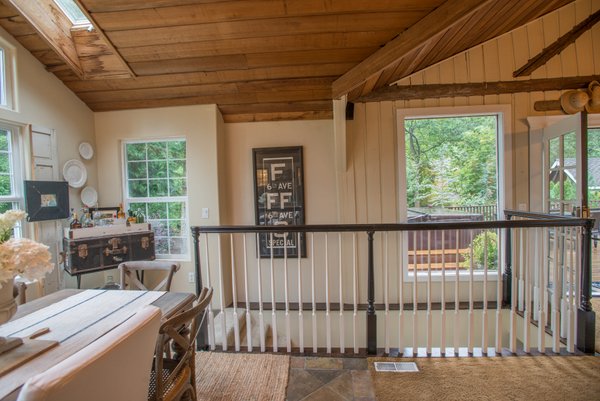 She describes her style as "traditional with a cottage/vintage twist. I like mixing old and new."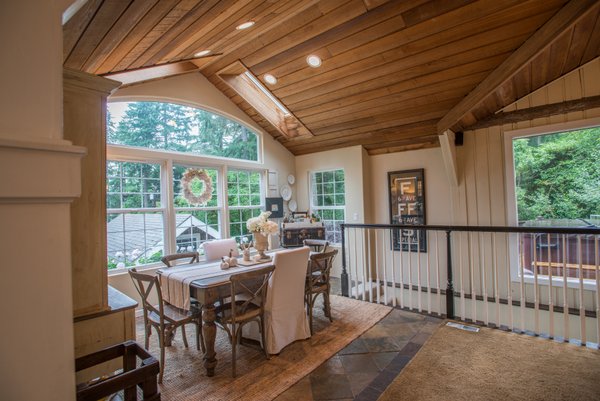 "Ever since I was a little girl I dreamed of creating beautiful spaces. Even before I started grade school I was rearranging my bedroom on my own."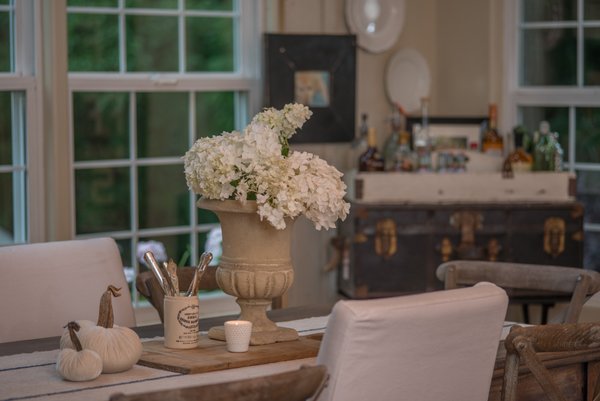 "My mom would drag me around to garage sales and thrift stores,
and now I am doing the same with my kids."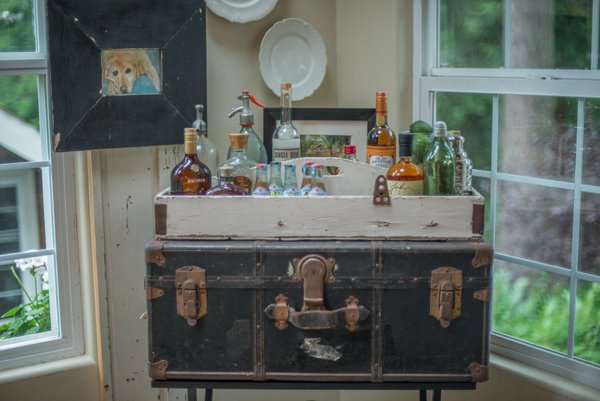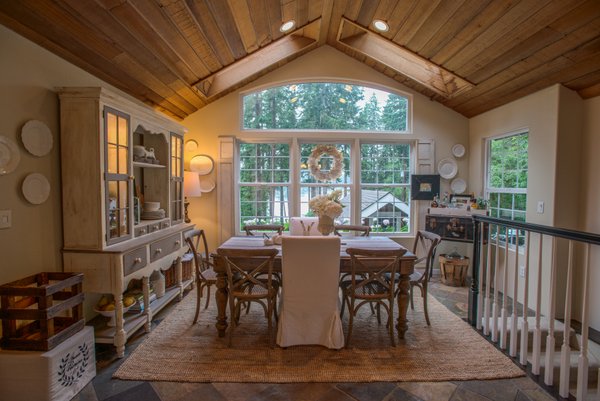 You can catch a glimpse of the lake outside the dining room windows: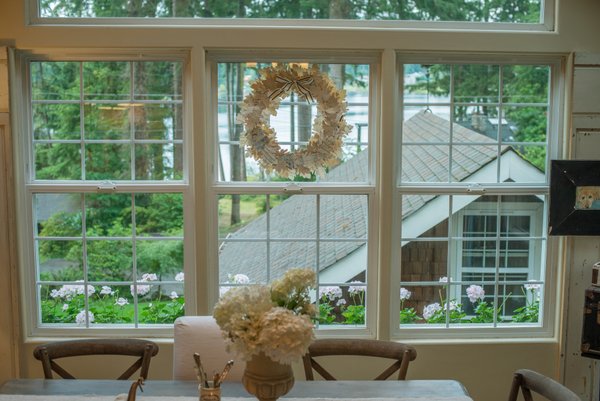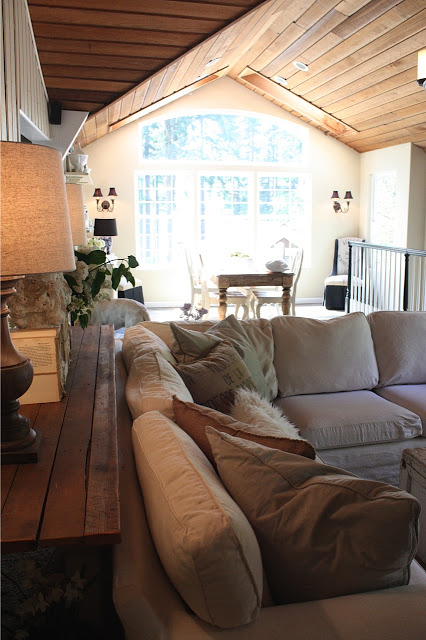 Melaine says the family room is her favorite place in the house because it's a comfy gathering spot for her family.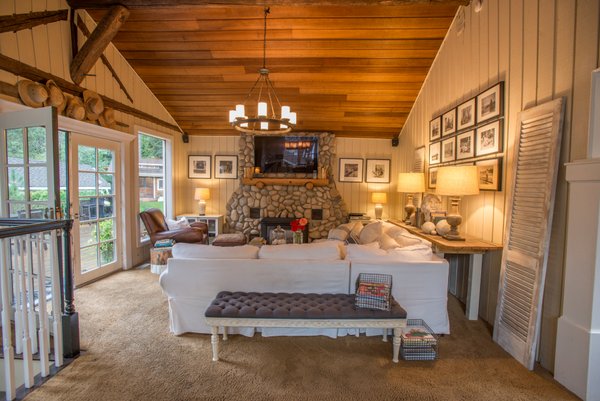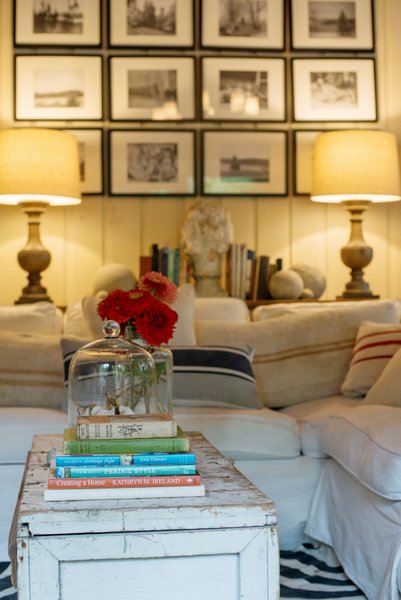 I think every lake house needs a stone fireplace…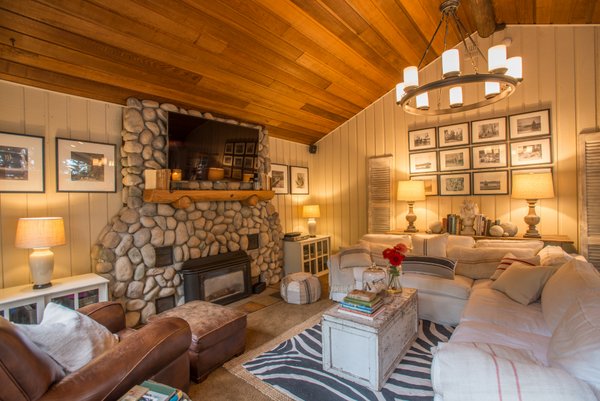 Her Son's Bedroom: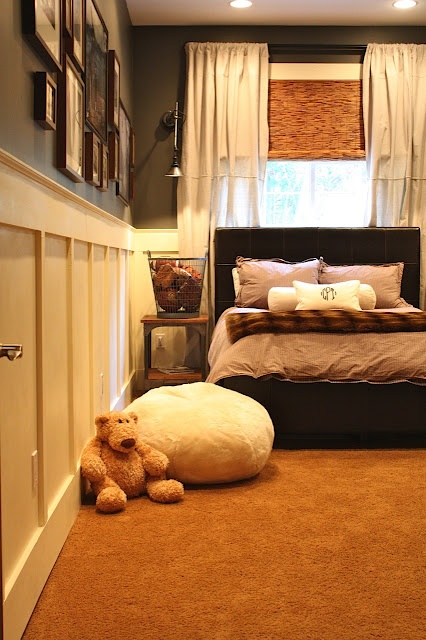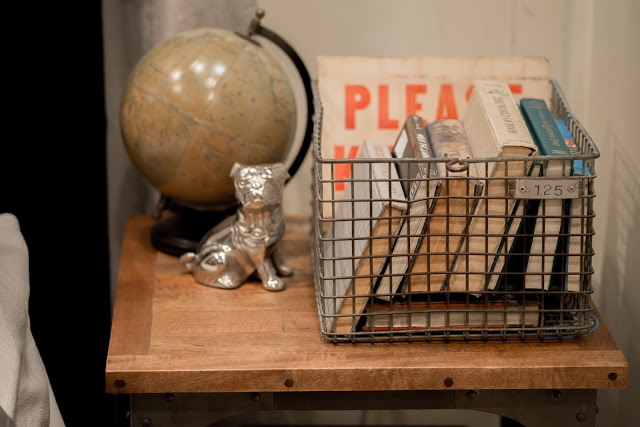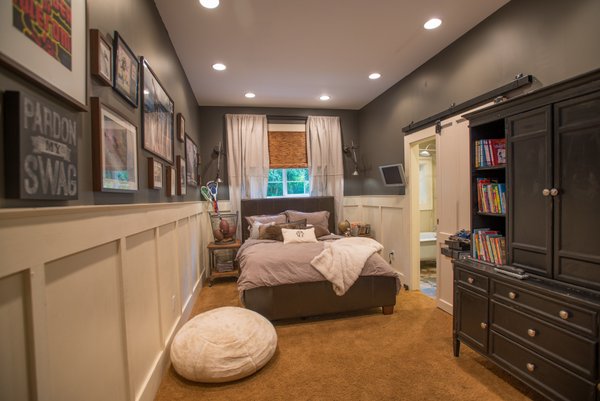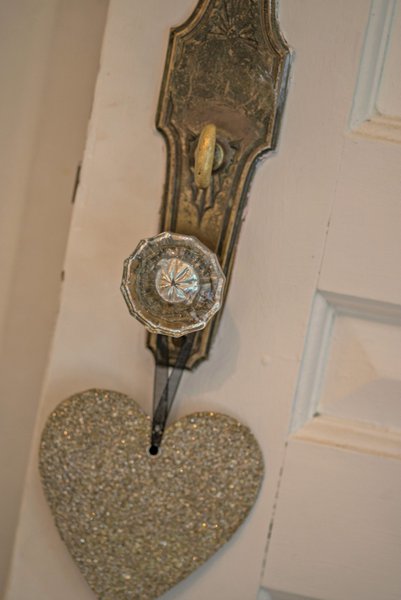 The Master Bedroom: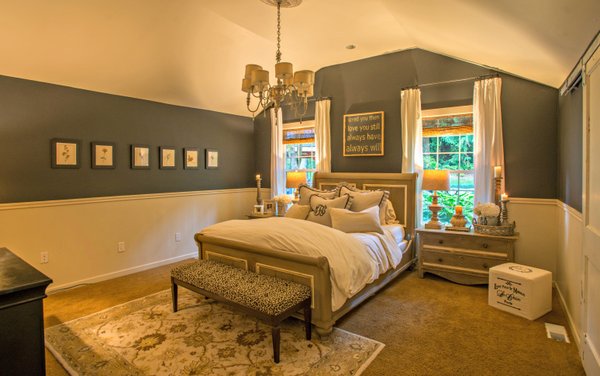 She loves dark gray and says the paint color Seal by Martha Stewart is a good one.
She also likes Ralph Lauren's Oatmeal because "It's a warm off-white, a good neutral."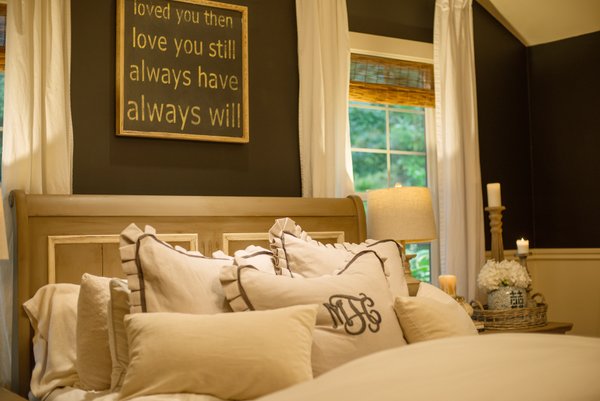 Barn doors in the bedroom: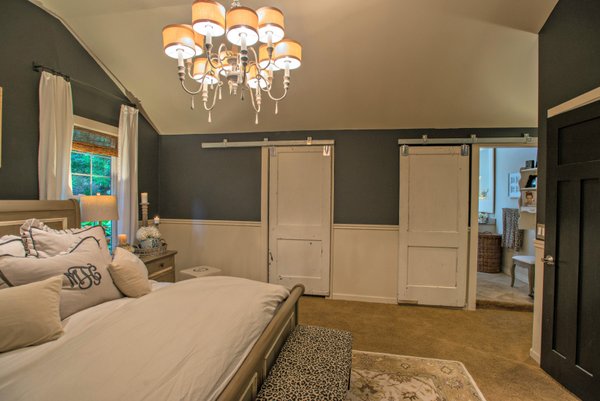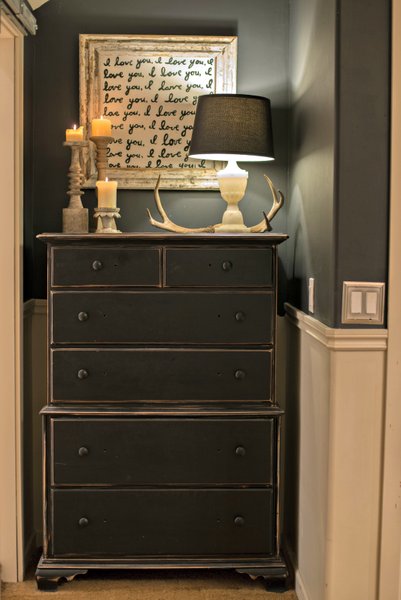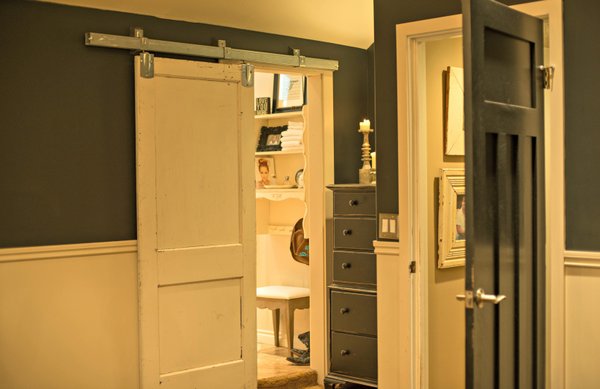 A cozy nook in the hallway: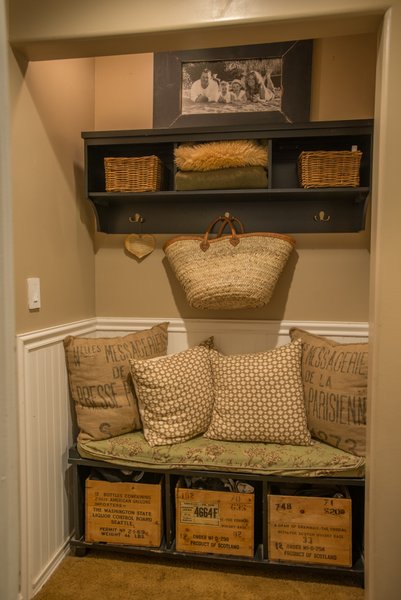 Looking into the kitchen: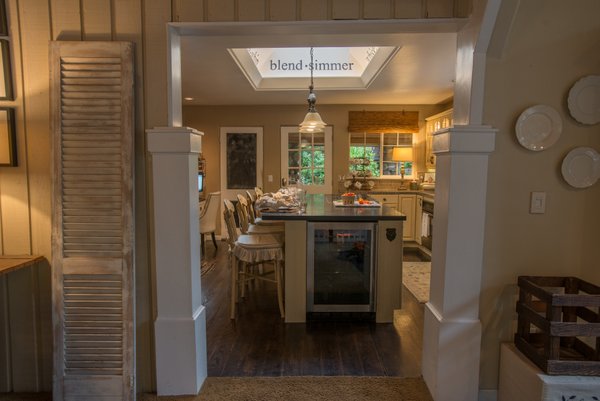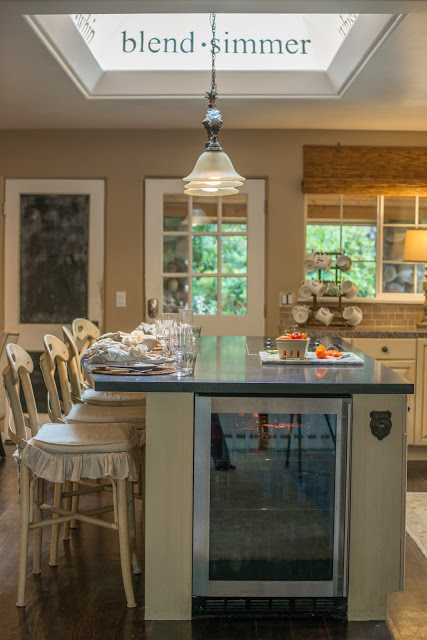 A chalkboard calendar in the kitchen: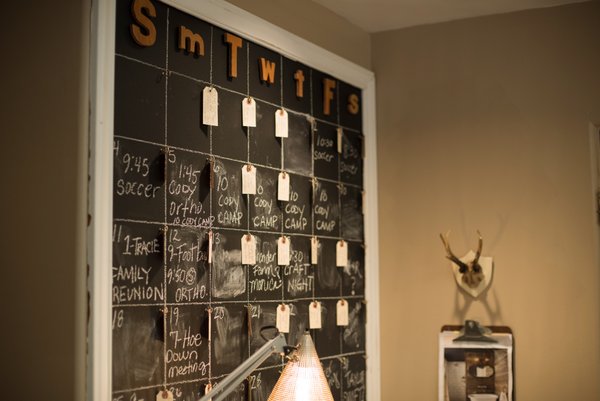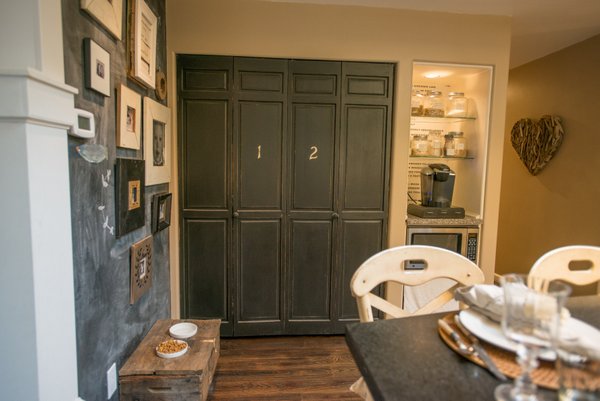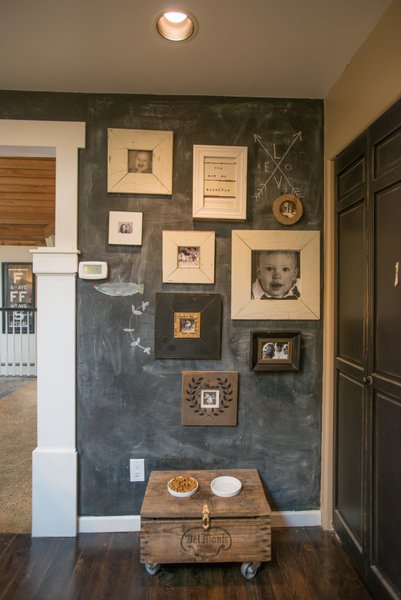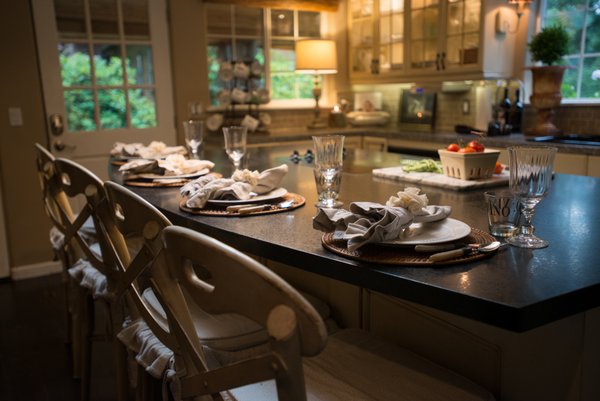 Another view of the lake from the kitchen window: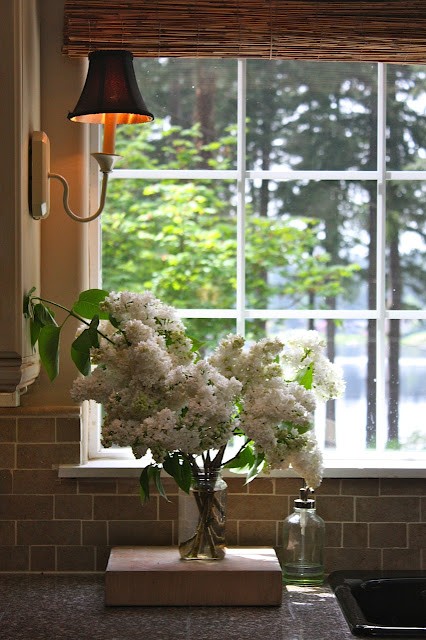 I love how warm and welcoming this kitchen looks.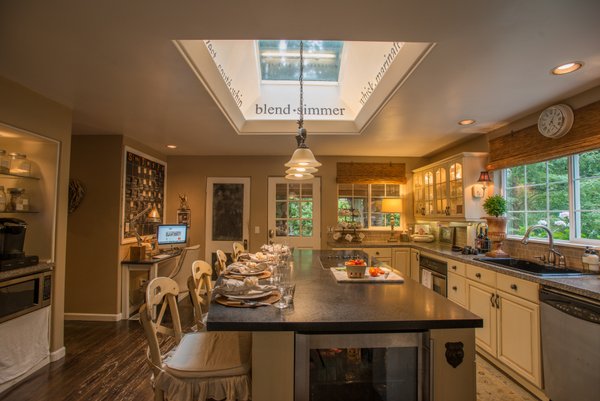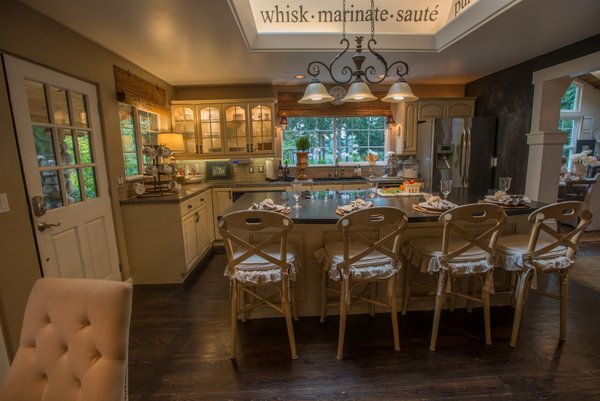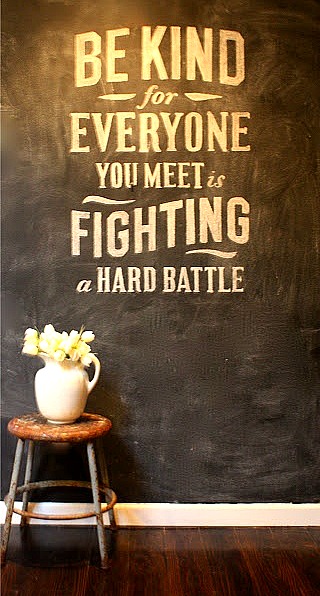 Most of these photos were taken by Christine at Trimood Photography.

Thanks to Melaine for sharing them with us.

Visit her beautiful blog My Sweet Savannah to see more of her home!