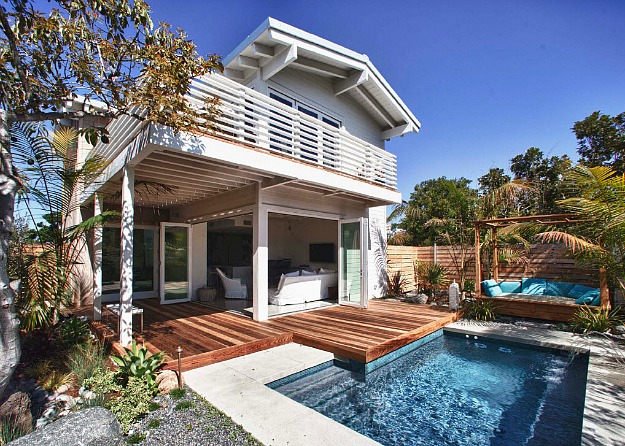 A reader named Rebecca had the chance to attend a Dwell Home Tour in San Diego and took some photos of this modern beach house for us. Wasn't that nice of her?
The roughly 2,000-square foot home was designed by architect Brett Farrow, who says they wanted something "simple and honest."
Take a look!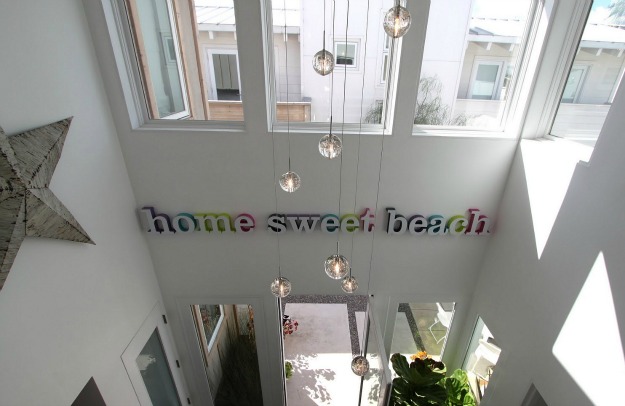 The "home sweet beach" sign above the door charmed me (above).
A folding-glass door system opens the living room to the outdoors (below).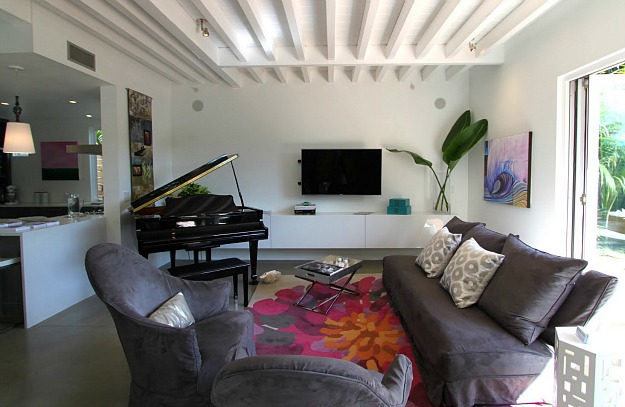 The beach house has exposed-beam ceilings and blackened concrete floors.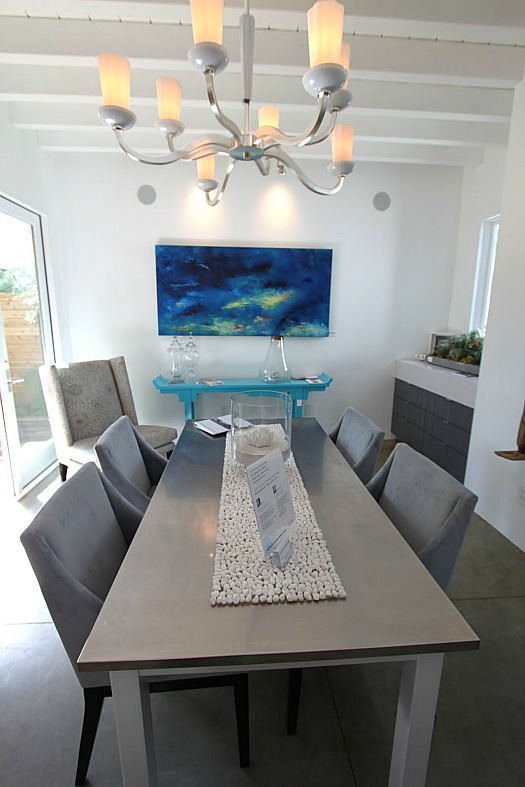 Rebecca says, "Homeowner Kim Nadel did a perfect job accessorizing the home just right (pretty, but not too precious). I enjoyed taking a close look at the things she placed around this classy beach-side studio home."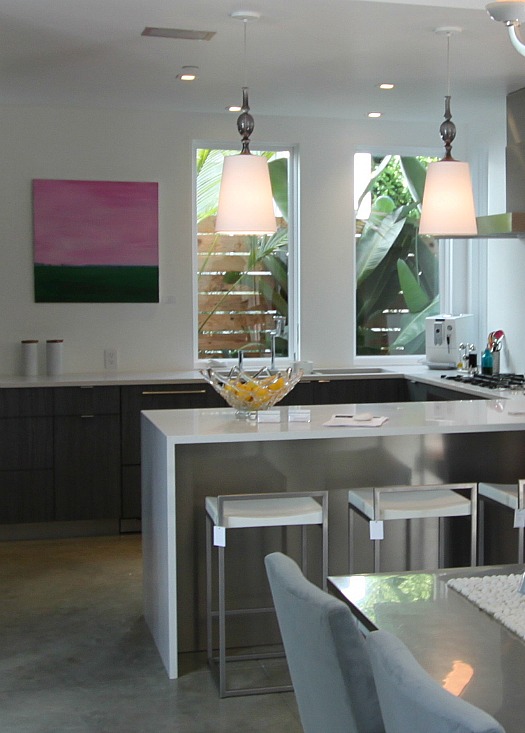 "Note the concrete and steel bar stools designed by the homeowner," Rebecca says. "Can we talk bar stools for a second? My son has big ole rivets on his jeans and shorts. He has taken chunks out of our wood bar stools and dining table benches. I examined these stools closely. They are indestructible. Good job Kim!"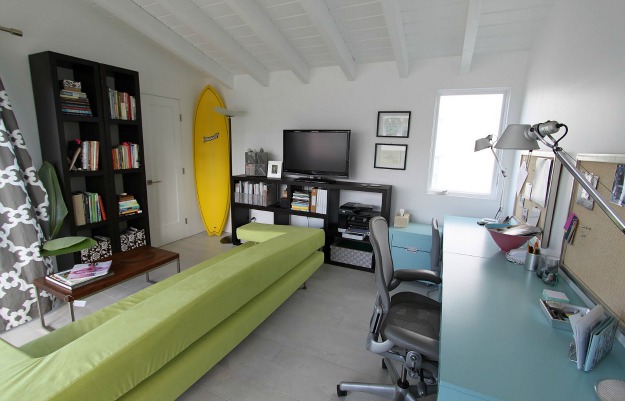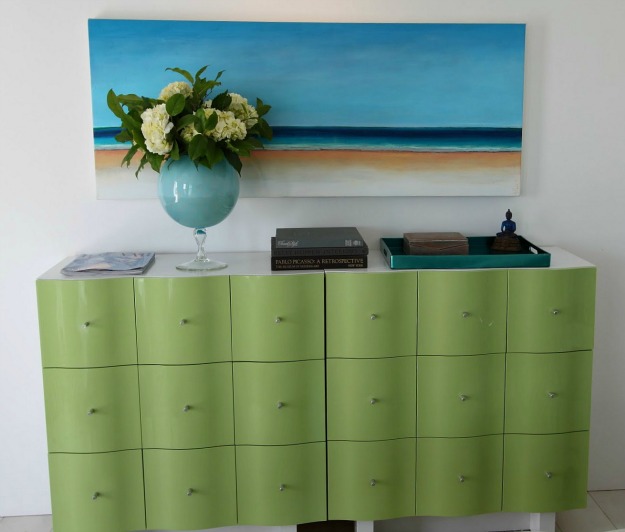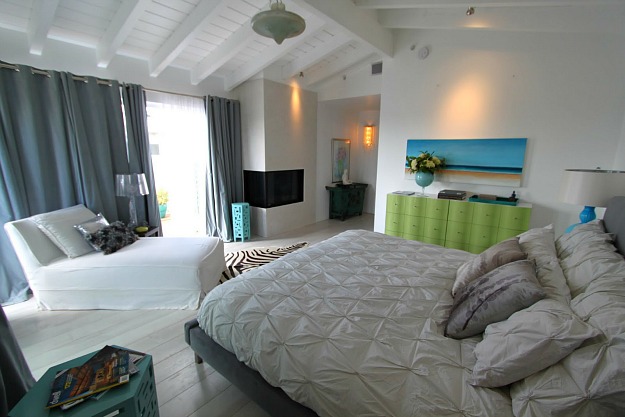 Rebecca actually toured four houses but says, "This is the one that reminds me the most of your blog. The others are pretty MODERN with a capital M. This one was so feminine. The designer did a great job as did the landscape designer and the architect."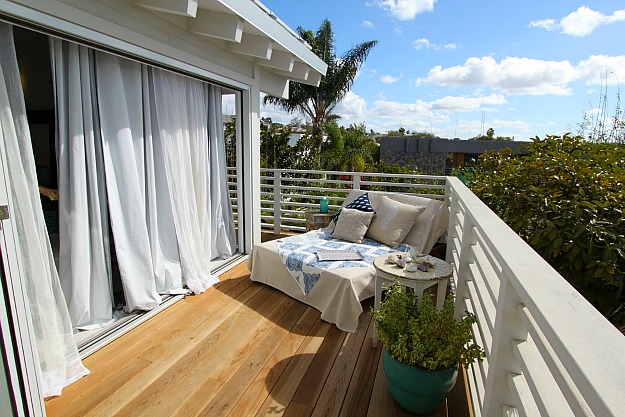 Thanks, Rebecca! For more photos and details about this house–as well as tours of the other three she toured–visit Mid-Century Modern Remodel. Learn more about future events at Dwell Home Tours.