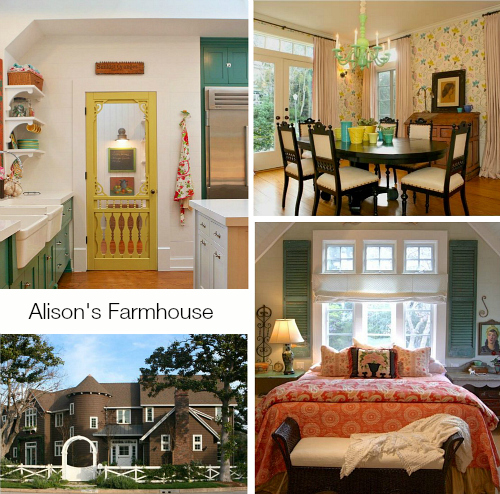 When I was younger, I tried to make my house look more "sophisticated" by decorating with lots of neutrals. But the older I get, the more color I crave.
I love how L.A. designer Alison Kandler decorates with color and vintage finds to create undeniably happy rooms in what she calls her "farmhouse in the city."
Take a look!

Designer Alison Kandler's Farmhouse in the City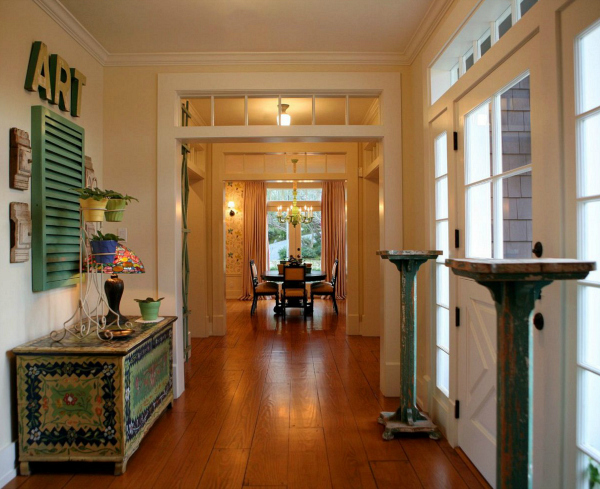 Kandler worked with architect Joan Swartz to give her Los Angeles home an eclectic vintage farmhouse look, starting with the Dutch door in the entry.
The result is so playful and pretty that I couldn't stop smiling when I saw these rooms.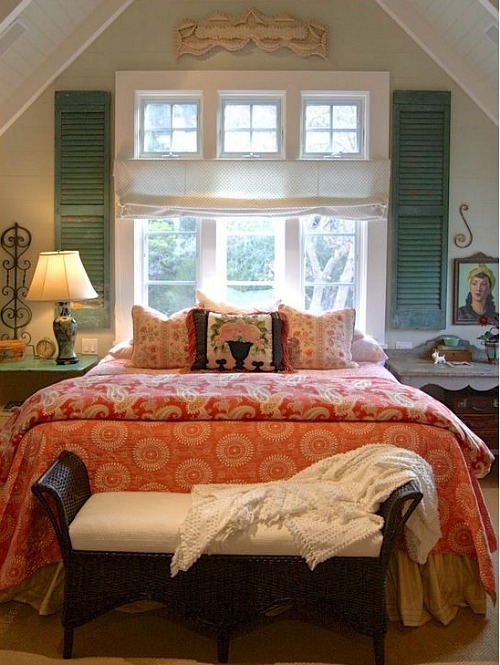 She says she thinks windows make wonderful "headboards." This one is framed with vintage shutters.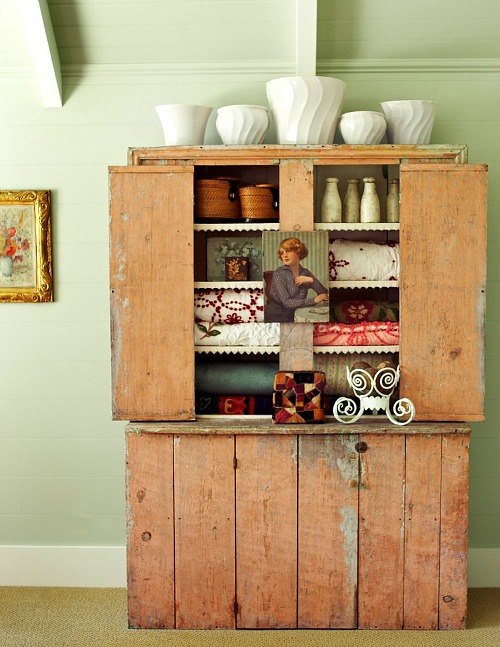 She built a workspace for her husband into the hallway outside their bedroom,
as well as a deep windowseat with storage underneath: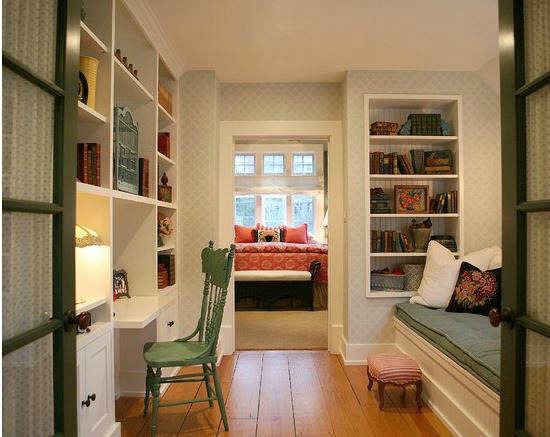 How pretty is this bathroom? I mean, seriously.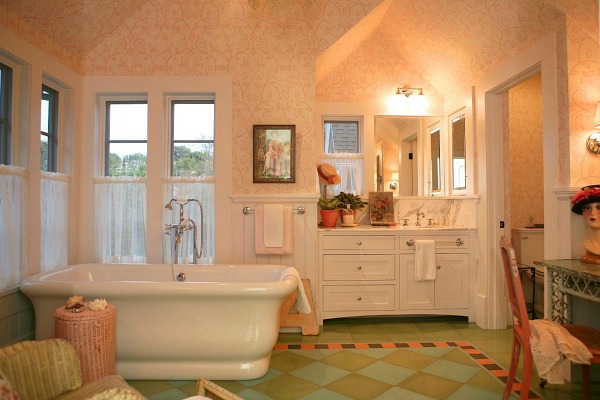 The house has 5 bedrooms and 4 baths.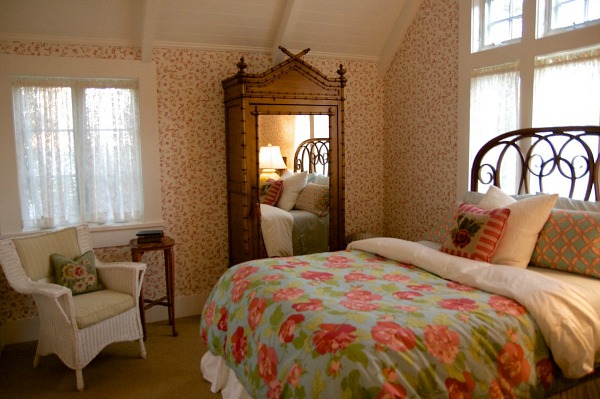 Alison says, "Most of my work is inspired by traditional architecture and interior design from the 1920's and 1930's."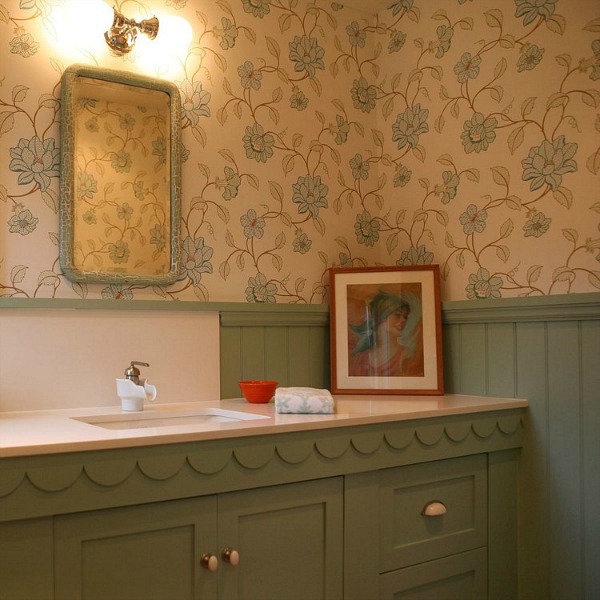 She lives in the 5,000 square-foot home with her husband Brian and their daughter, whose room features scalloped shingles on the wall and an awning over the headboard.
She says she wanted it to feel "like a living dollhouse."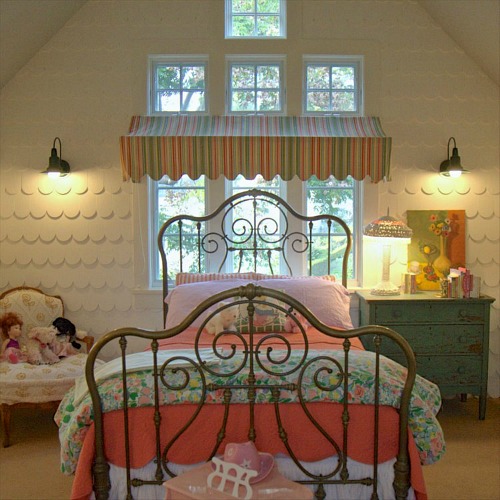 The colorful tile in the bathroom is unexpected and playful, as is the clawfoot tub that she painted baby blue: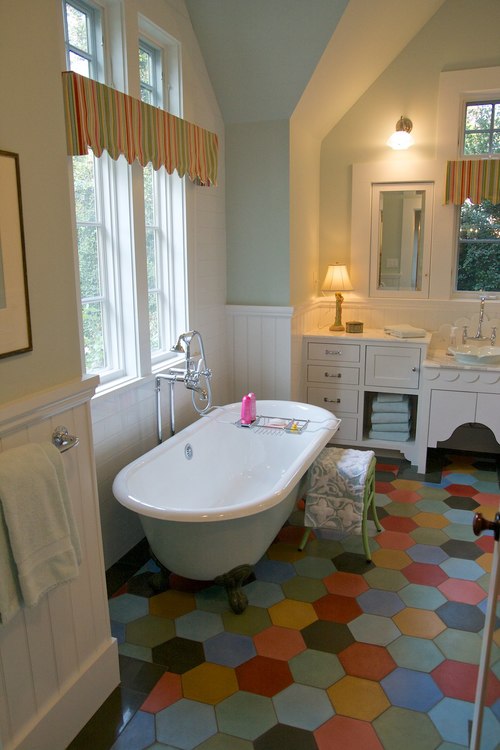 I'm all about work spaces, so I love seeing how other people set theirs up.
Alison incorporated hers right into the family room, with a craft station for her daughter, too: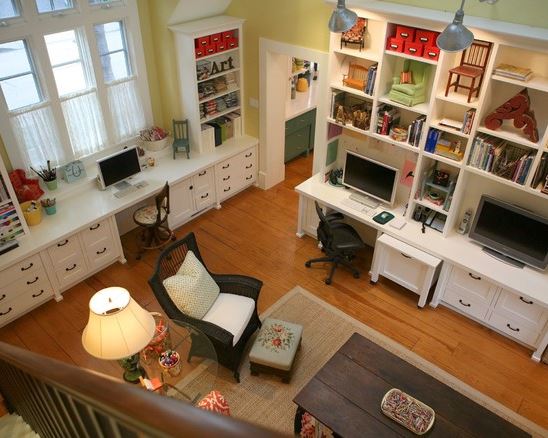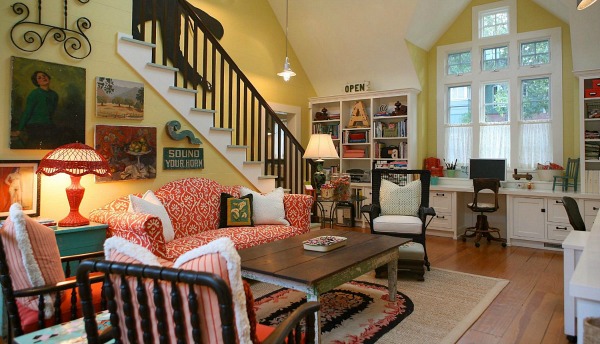 The floor in the laundry room has colorful encaustic tile,
and the skirt under the sink was made from a vintage tablecloth: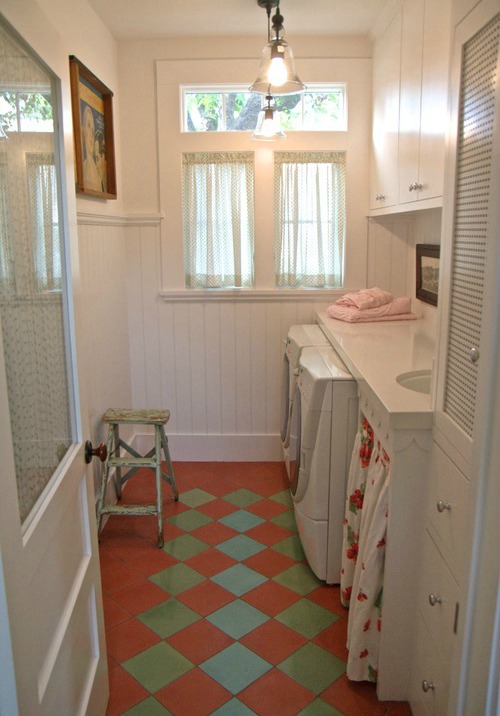 She says, "I'm really into pantries and laundry rooms, and making them pleasant destinations."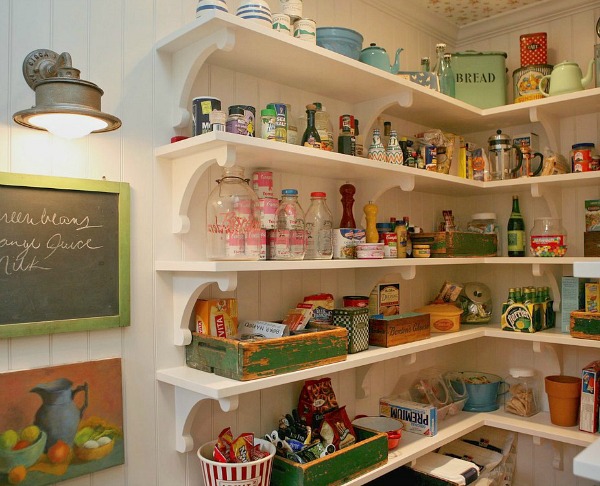 The pantry is behind this cheery yellow screen door: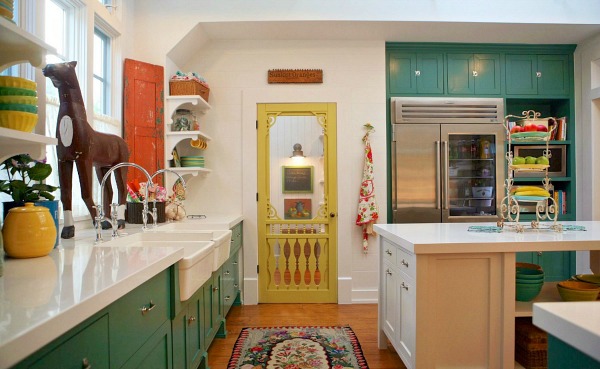 The green cabinets look similar to the Benjamin Moore paint color Green Gables.
I didn't realize it at first, but she has two farmhouse sinks next to each other in the kitchen, which she opted for instead of one big one. Interesting way to create a divided-sink effect.
The dark red Lacanche range is a showstopper. I can see why she calls it "the hearth of the room:"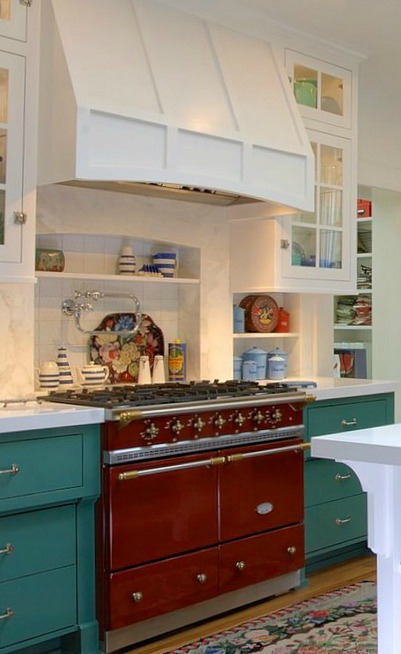 Many thanks to Alison Kandler for sharing her home with us!
Visit the designer's website to see more photos by Sheila Cooper and Kathryn Russell.

Becky Harris wrote an article about it on Houzz with more information about it, too!