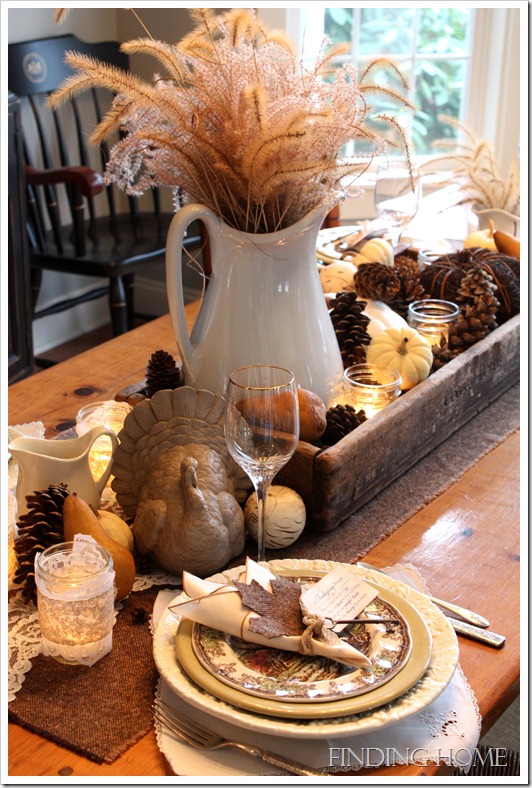 Welcome to Laura's house in New York where she lives with her husband, their two daughters, and a Goldendoodle named Bailey Rose.
I've been following her blog Finding Home since she linked up to one of my holiday parties last year.
She does everything, like setting her table for Thanksgiving, with understated elegance and style.
I had the chance to meet Laura in person this year and discovered that she's just as lovely as her home is. She said I could show you around, so come on in!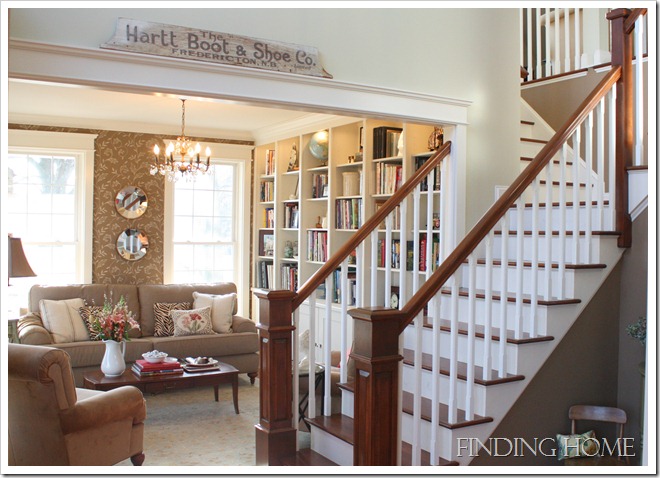 Laura says her style is traditional, but she loves mixing vintage and new things–"with a little modern edge thrown in from time to time."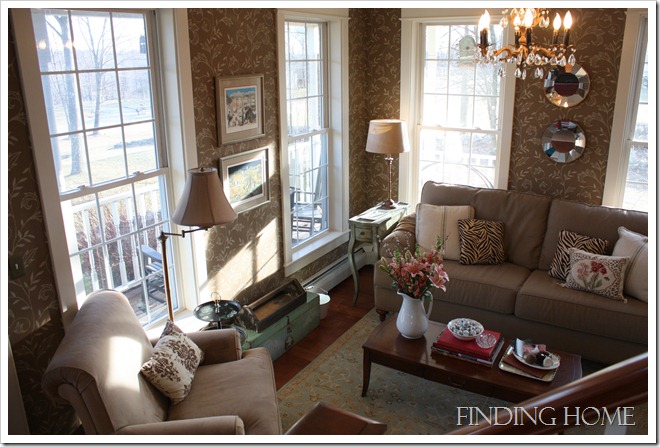 This has everything a girl could want in a reading room:
built-in bookshelves, comfy seating, and lots of windows with light pouring in.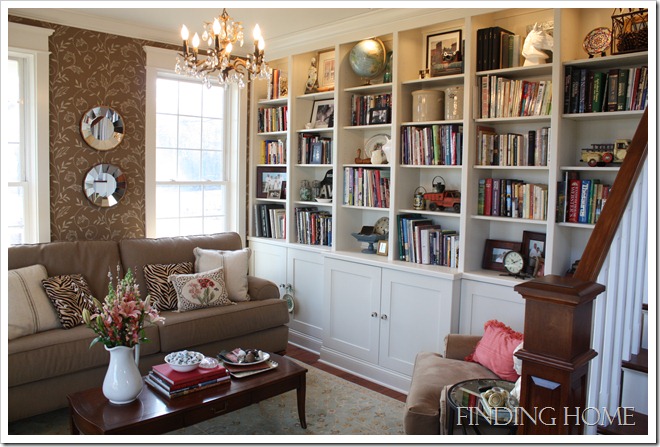 Her house looks beautiful at Christmas, too.
Here's what her mantel looked like last year: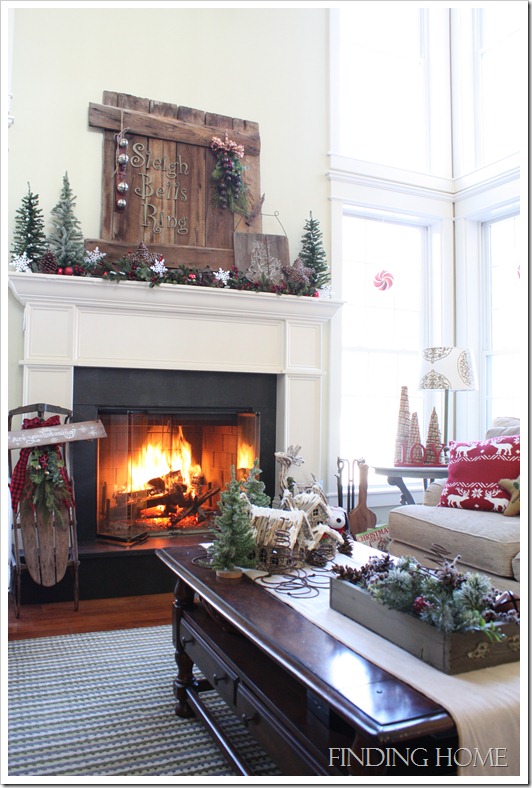 Her house is all decked out for the holidays in Country Woman magazine this month: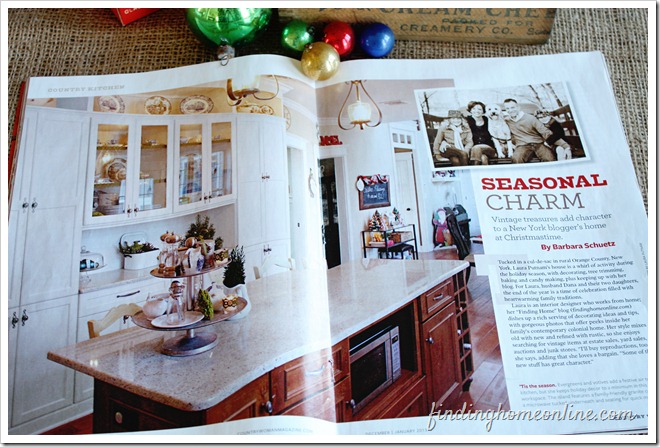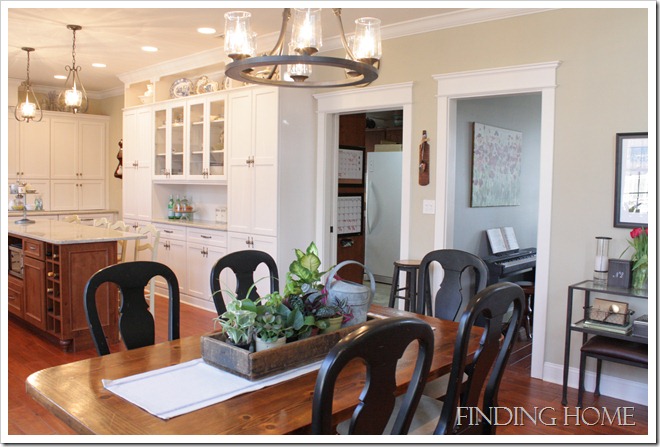 Her kitchen was recently remodeled. Here's how it looked before: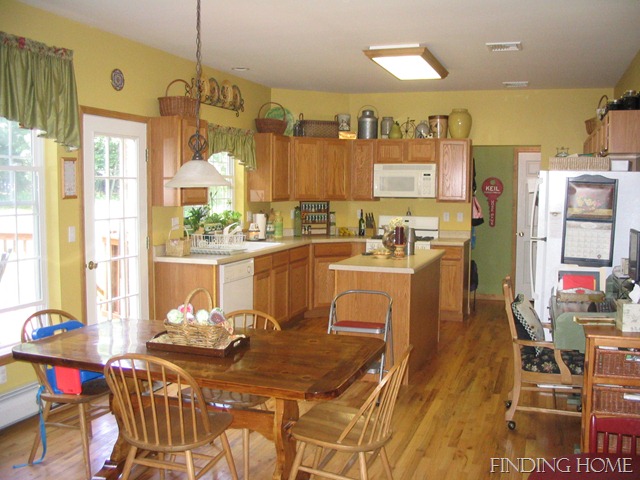 Her kitchen has undergone quite a transformation since then: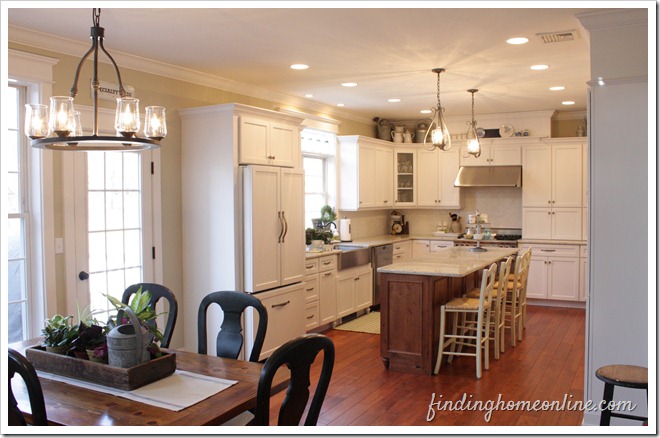 It's so light and bright and beautiful now.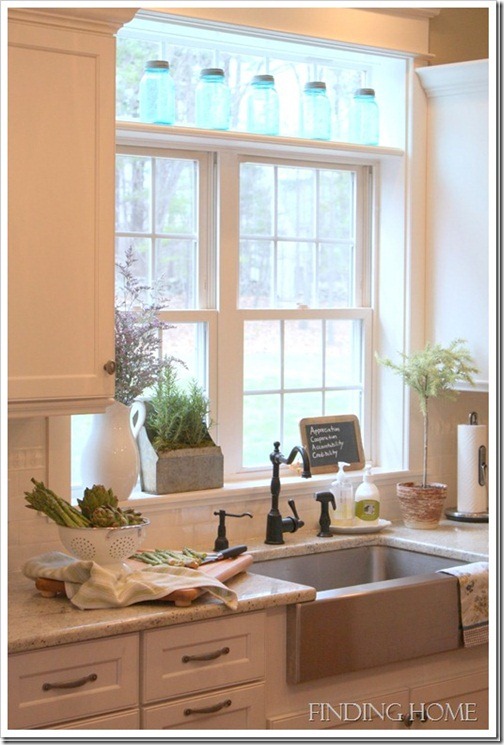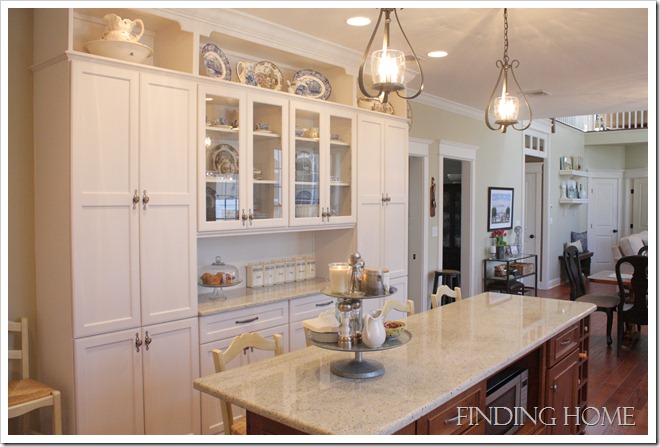 She's got a great mudroom/laundry room off the kitchen with a built-in corner bench: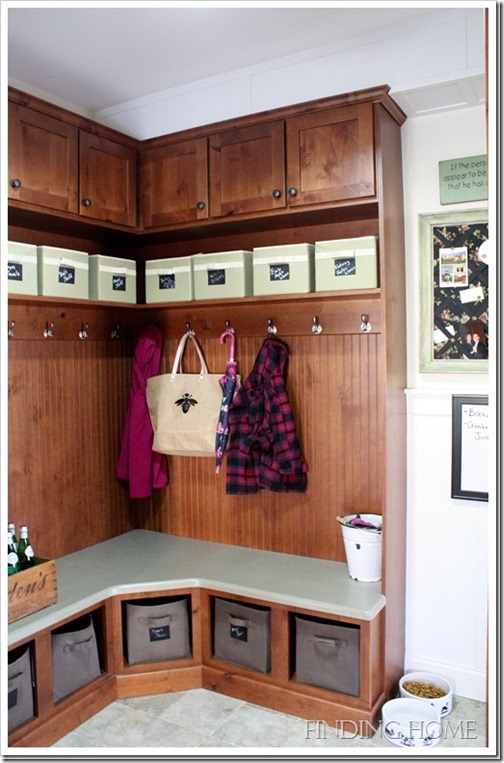 I want to sign up to spend a weekend in this guest room: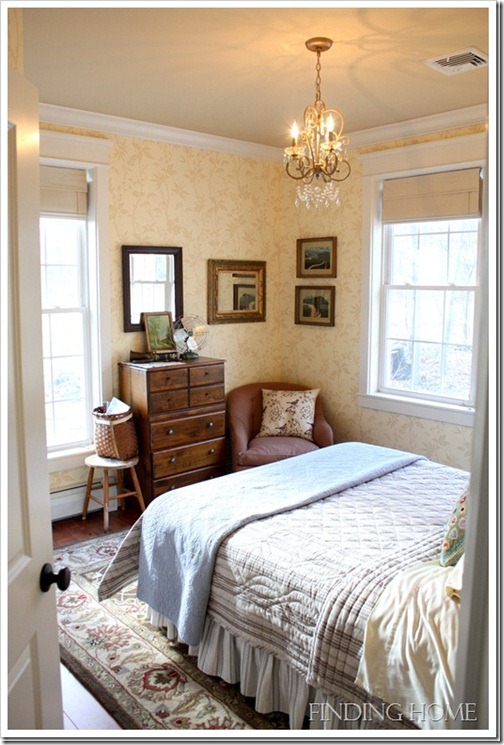 Although it's not an old house, Laura has given it a sense of history and character.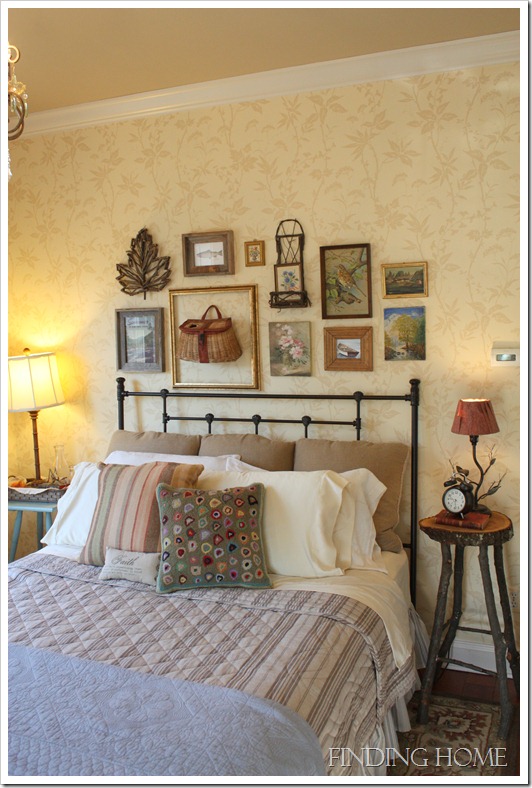 The new screened porch on the back of their house is colorful and fun with vintage touches: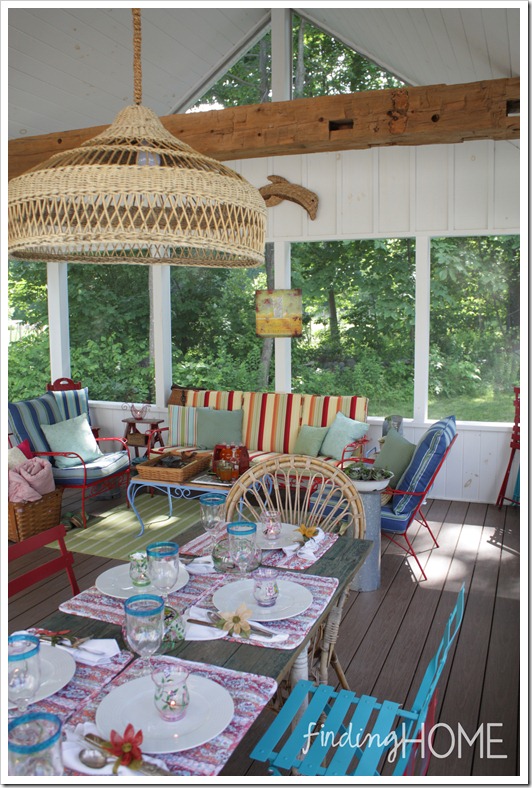 And I was charmed by the adorable new playhouse in the back, too: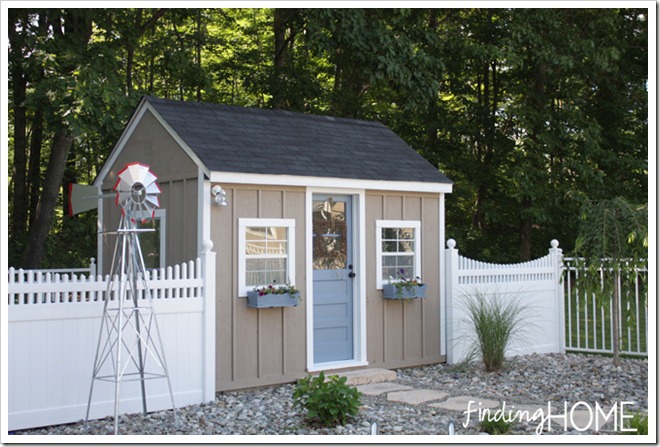 Head to Laura's blog Finding Home to take the rest of the House Tour.