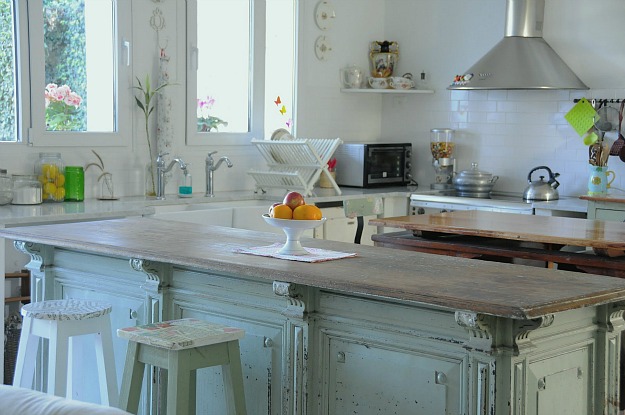 Welcome to Silvina's kitchen in Argentina, where her love for vintage collections and antique furniture is on display. She submitted these photos for my kitchen contest, saying, "Living through a big kitchen remodel can be difficult. But I remember those months as very happy ones because while walls were being removed and support beams were built, we enjoyed looking for old pieces of furniture for our new kitchen."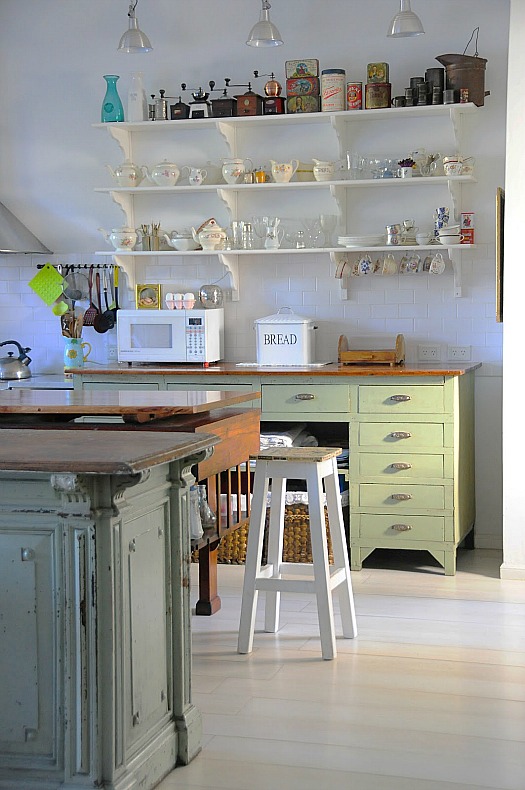 "I love to see all my favorite things at a glance every day on the open shelves."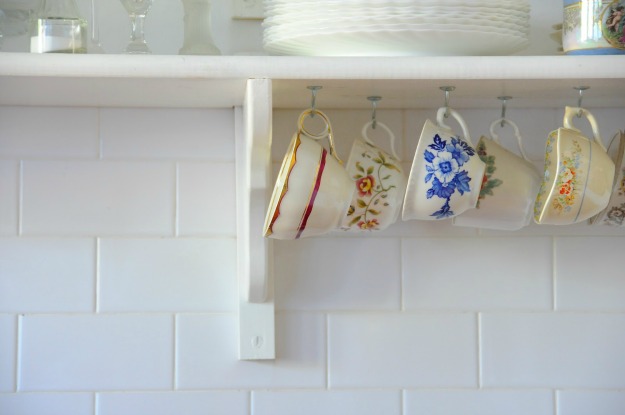 "When we found this old shop counter we knew it would be perfect in the kitchen. It had been with a big cupboard for many years in a grocery, so of course we couldn't separate them. We brought both of them home."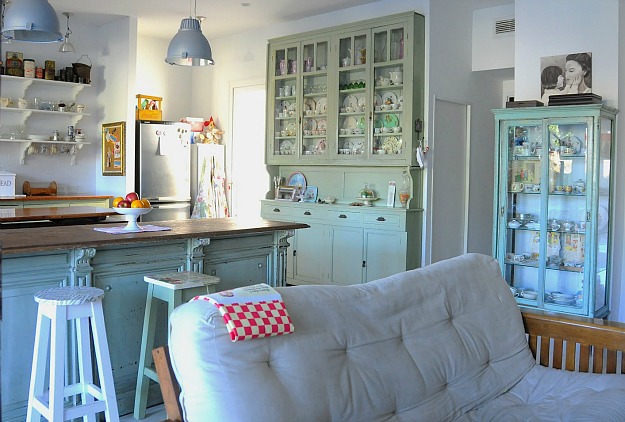 "The cupboard was a perfect place for my collection of vintage children's dishes."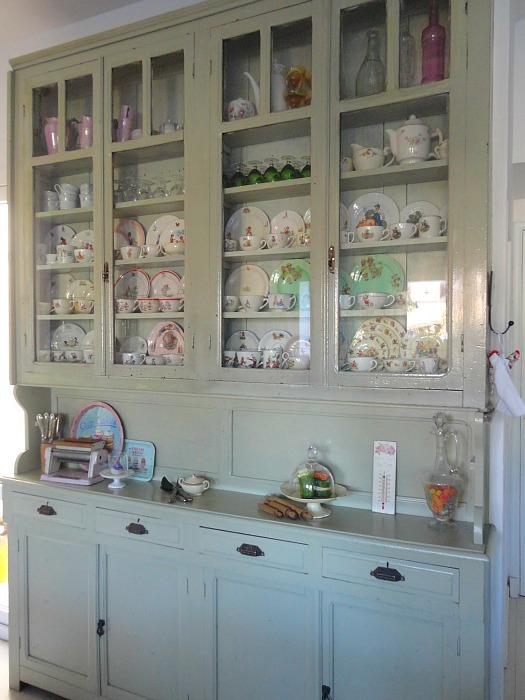 How sweet are these?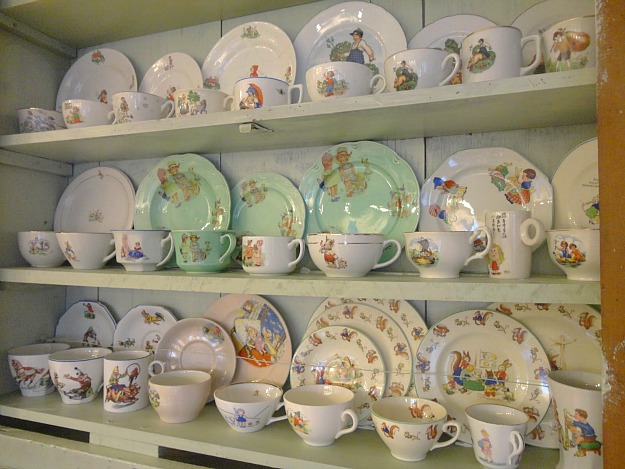 "This is the table where we always have dinner. It is an old drawing board."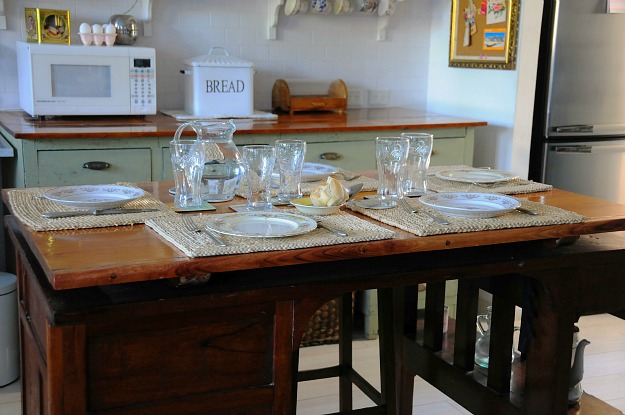 "I didn't imagine it would be used by one of my daughters to draw her architectural plans, so some days we must beg her to leave the table."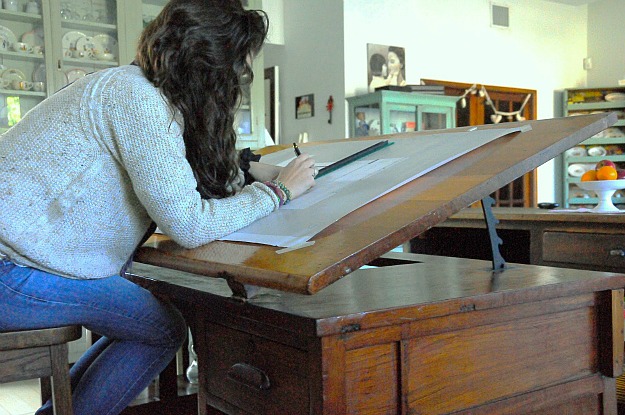 "I have two sinks below the windows. I wanted those fantastic farm sinks that I have been watching through magazines and blogs. But it's essential for me to wash dishes in a broken up sink into two sections and as I couldn't find one like that…I came up with two! (Farm sinks are not very common here for kitchens.)"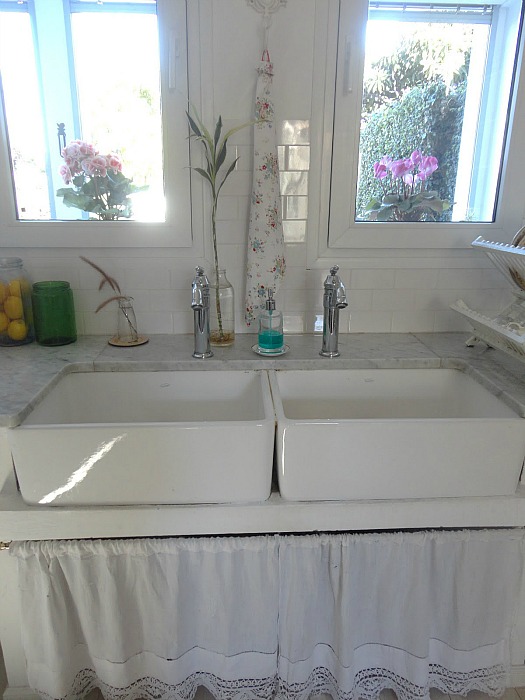 "For this wall, we decided to look for vintage ads in old magazines and we framed them:"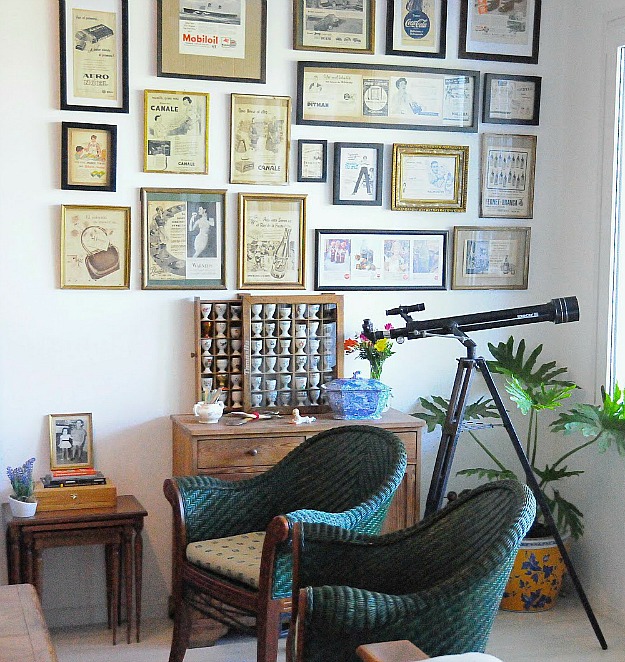 "I wanted subway tile but I couldn't find them so finally I bought some square ones and had them cut in half."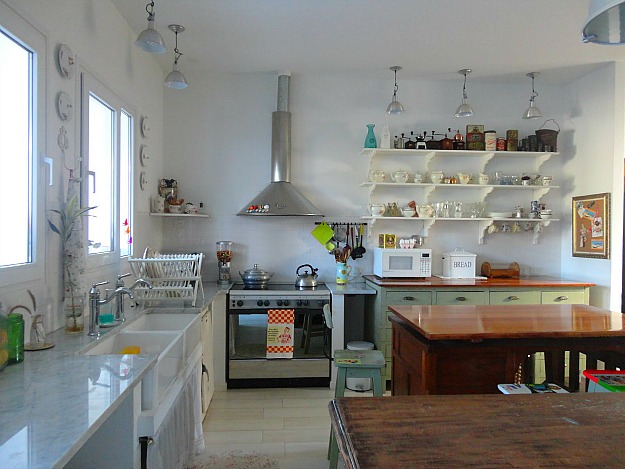 Thanks, Silvina! I love hearing from readers in different parts of the world, and it's inspiring to see how resourceful she was in making her kitchen her own. For more photos and information visit her blog Tazas & Cuentos (Cups & Stories).
This is one of my Kitchen Contest entries. Thanks for keeping the comments about your fellow readers' houses polite and positive, as always! 🙂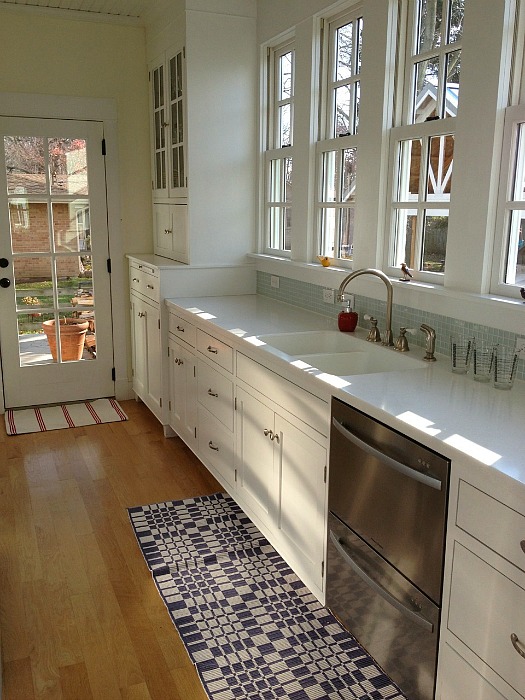 Let's face it, Not all of us have enough space in our houses for big gourmet kitchens with giant islands floating in the center of…
A reader and architect named David wrote me about the house he designed for his family in Germantown, Tennessee: "It's in an older neighborhood, developed…