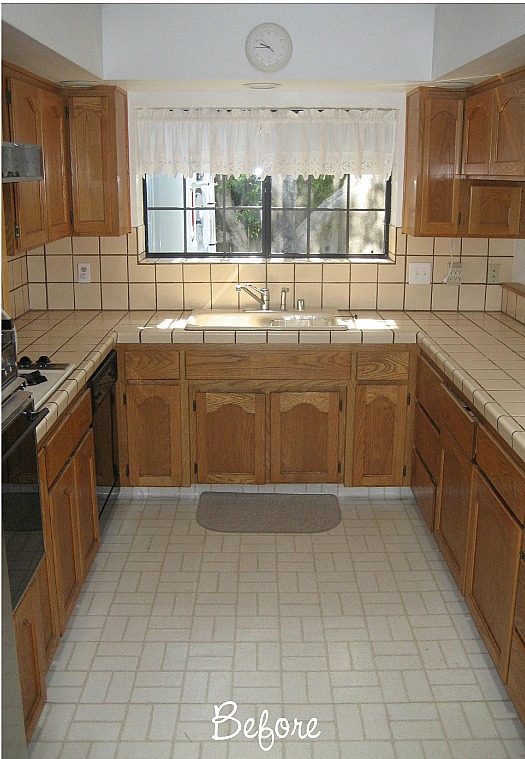 This is how Carolyn's kitchen used to look.
When she sent me the before and after photos of it, she wrote that it was a dark, "1986 yucky room" when they bought the house.
They had a very tight budget, so they did everything but install the countertops themselves.
"We are novice do-it-yourselfers, which meant we had a lot to learn along the way."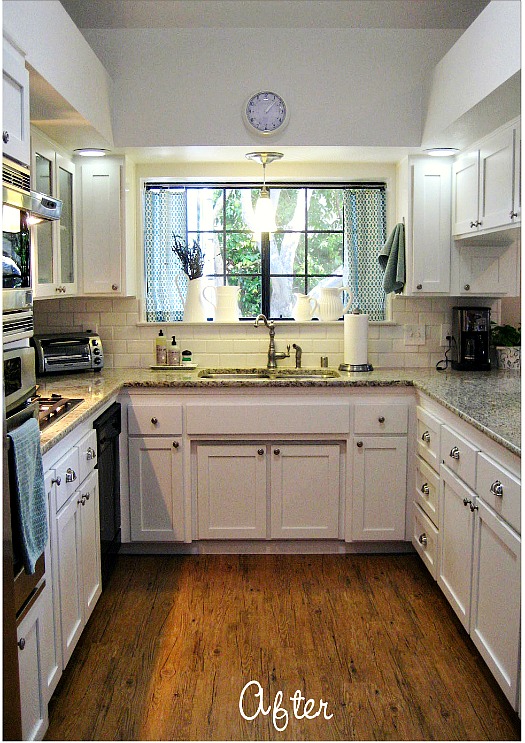 "We have 2 small kids (ages 2 and 5 when we did the renovation), so we mainly worked nights after they were in bed. But now I love my kitchen and all of the ways we were able to make it fit our style."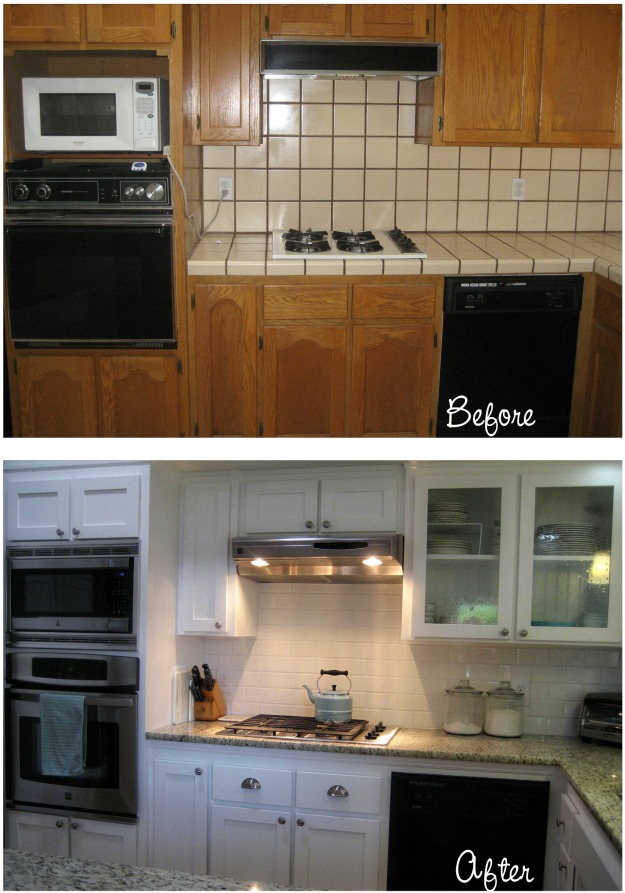 Every time I see my beautiful 'new' kitchen, I think of all the hours my husband and I spent together, making it just right!"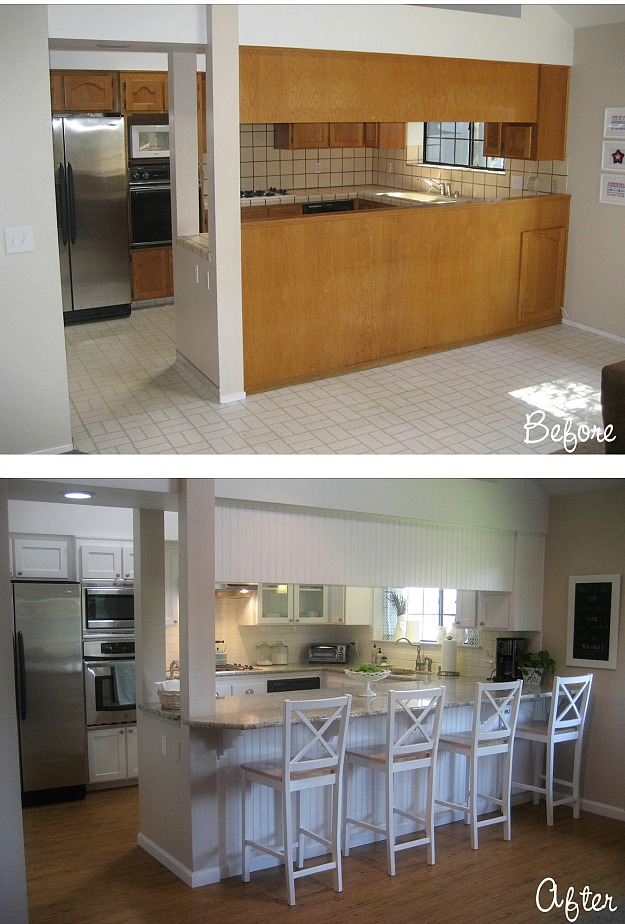 Thanks to Carolyn for sharing her kitchen with us!