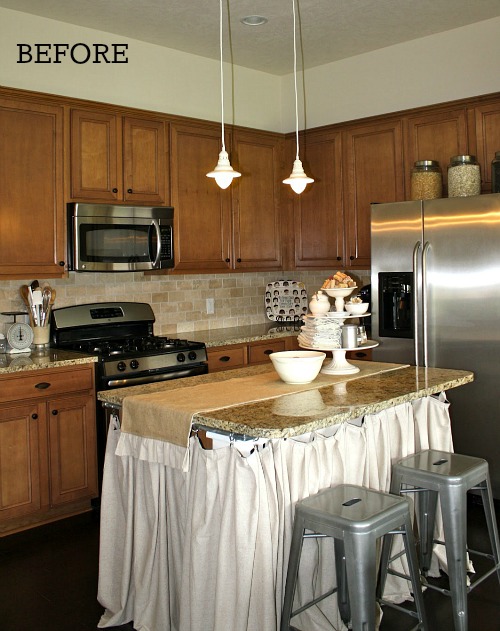 When Tricia sent me this photo of her kitchen, it took me a minute to realize it was the before shot and not the after.
It looked pretty good to begin with! Everything was nice and new, but it just wasn't her style.
She wanted more of a cottage kitchen.
Here's how it looks now: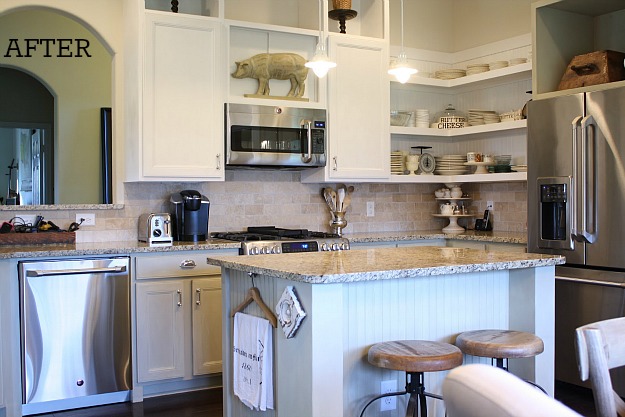 She writes that it took them only 7 days to transform the room into something more cottage-y:
"We tore out the existing upper cabinets and added open shelving. We built and installed two new, deeper cabinets to flank the stove."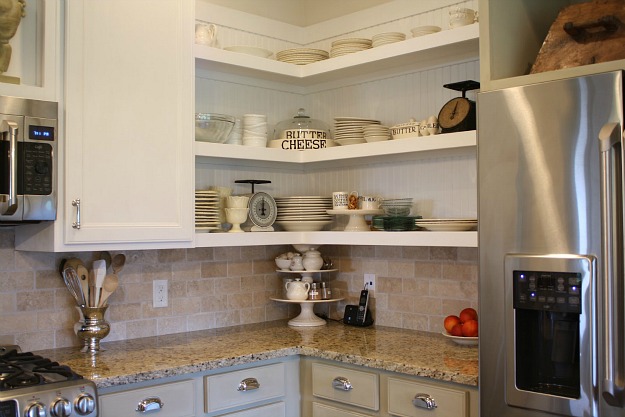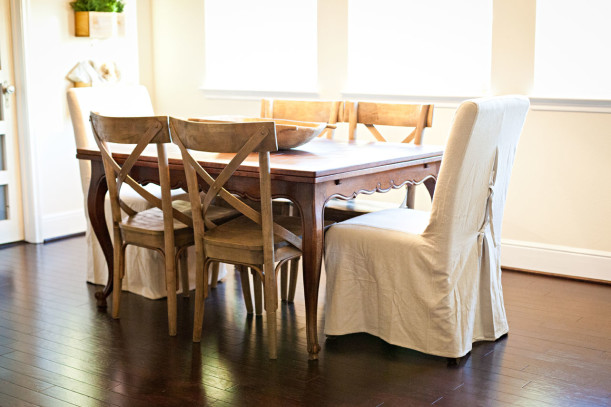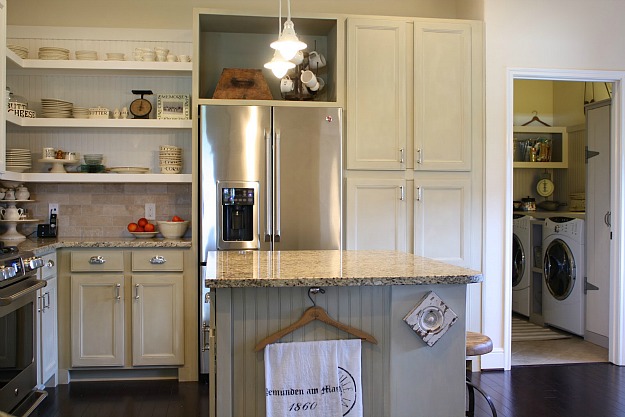 Even the adjoining laundry room has a little cottage charm: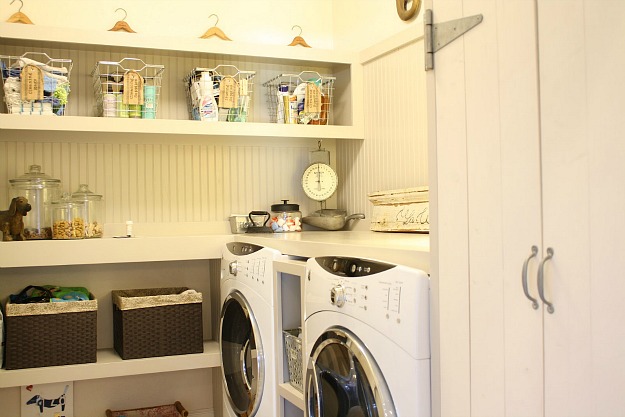 "We love our kitchen because it really reflects our style and how we function in that space. We didn't let the oh no, it's brand new stop us!"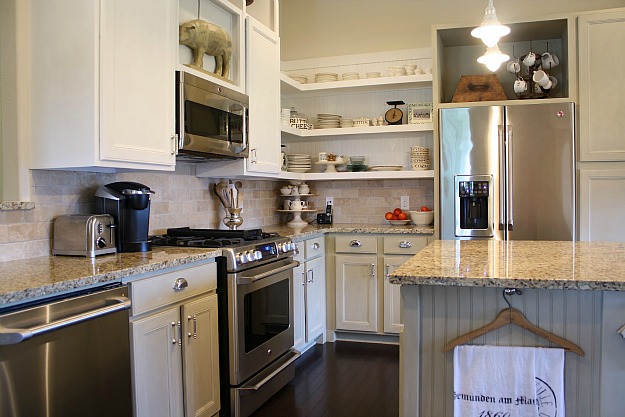 Thanks to Tricia for sharing her kitchen with us!