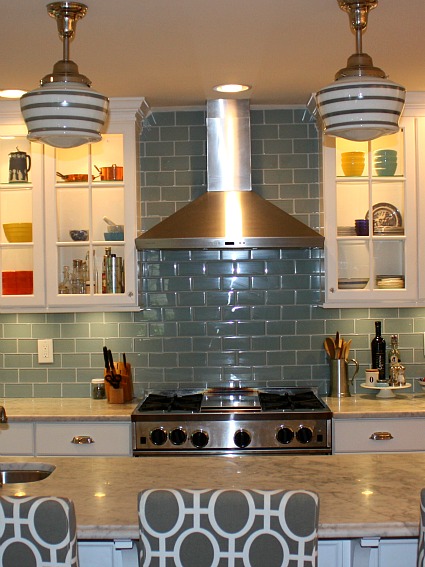 Welcome to Heather's newly remodeled kitchen.
She writes, "We remodeled our kitchen earlier this year to expand it to over twice the size in the existing space, replacing cabinets from the '80s."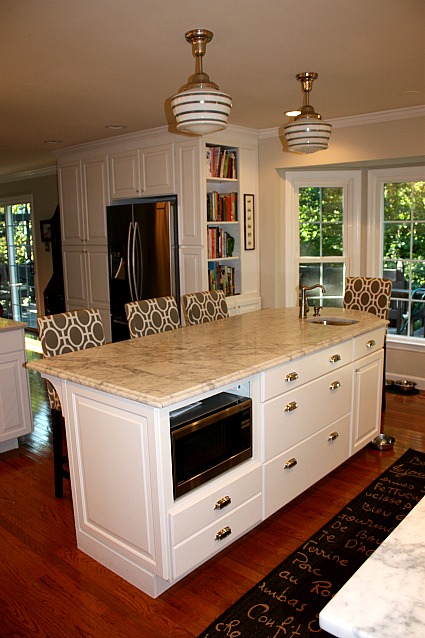 "I love my kitchen because it is so bright and cheery now and brings the bay window into the design which makes the outside seem part of the kitchen. My favorite feature is my bookcase in the corner, which I was just able to squeeze into the design," she says.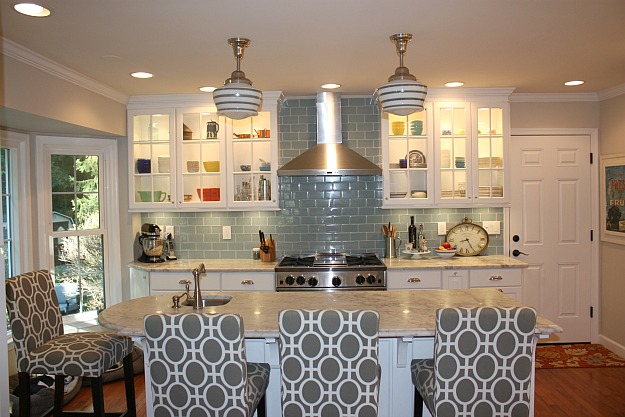 The pups seem to be enjoying the kitchen, too!

Thanks to Heather for sharing it with us.