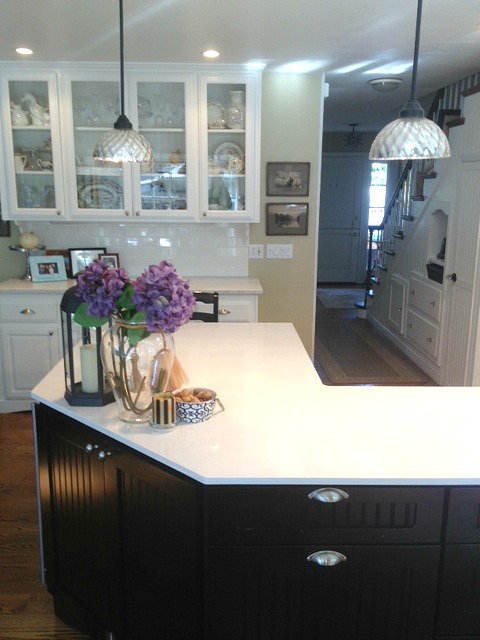 Welcome to Martha's kitchen in Danville, California.
When she sent me the photos of it, she wrote, "The renovation was an 11-month project, but I love that my kitchen now opens up to the entire family room, and that a big new island stands in the place of the old walls."
Take a look!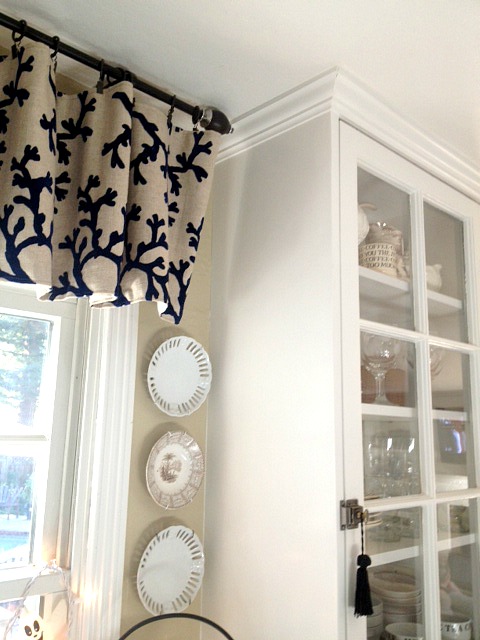 "My kitchen has gone through 2 stages of renovation through the years. The first renovation in 1994 was a re-do of the original kitchen, opening it up by adding a bay window and updating the cabinets to maple, changing the orange and yellow counters and yellow linoleum floors.
"In 2008 we opened up the kitchen to the family room by removing a laundry room and essentially all the load bearing walls on the first floor."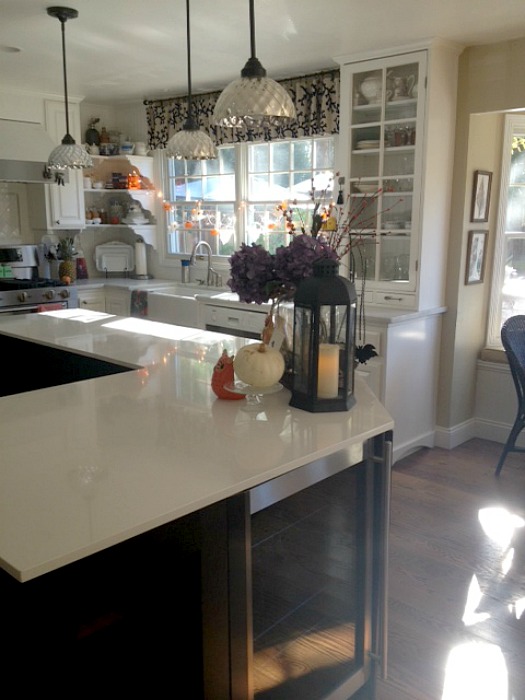 "I love the open shelves that took the place of an old useless corner cabinet. It opens up the space and I have a useful place for storage and display."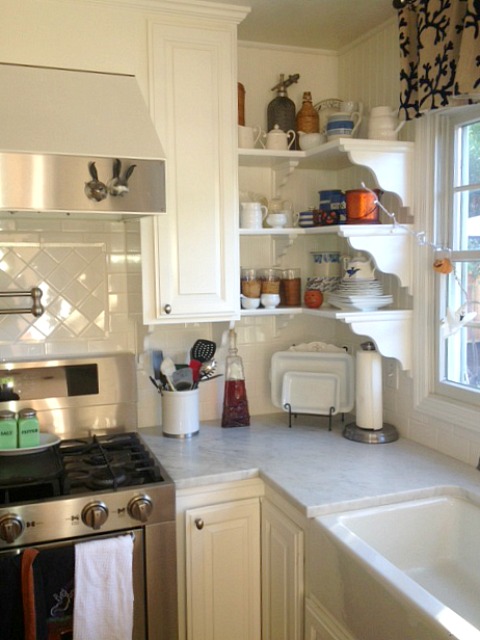 "And I love the pot filler faucet over my stove. It comes in so handy and I like the small stainless tiles worked into the backsplash."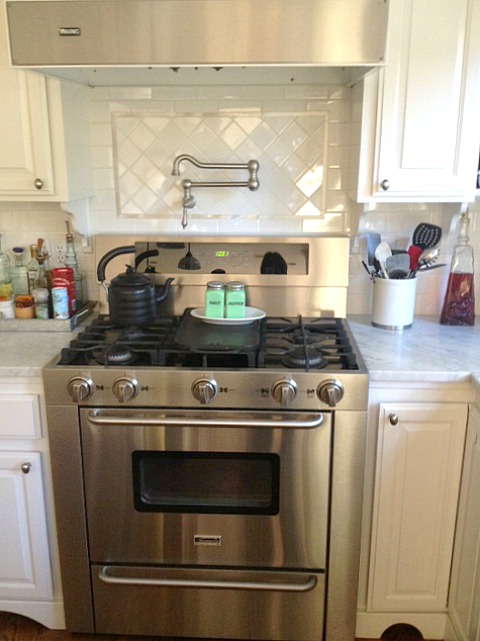 Martha says, "I added feet to all my cabinets so they would look like furniture. My island has a recycling center, a beverage fridge and huge pots and pan drawers as well as open display for cookbooks and cookware.
"I designed a cabinet surround around my refrigerator that hides bulletin birds, phone chargers reminder notices, all in a slim cabinet next to the fridge It's paneled to look like bead board walls, but they open up with touch latches. Above my fridge are divided tray holders for cookie sheets and bakeware."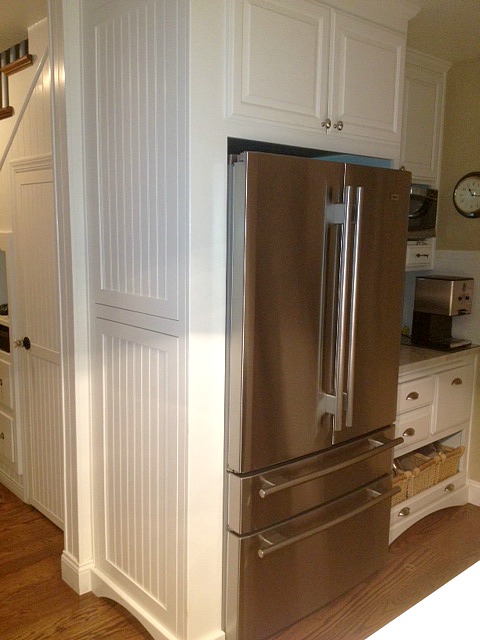 "One of my favorite things is the countertop to ceiling cabinet from the house I grew up in. It was torn down in 1978 and I had my parents save the old casement living room windows from our 1918 Spanish Colonial in Orange County.
"The cabinet stores all our everyday glasses, plates and mugs. I love the character and memories associated with it. It has wonderful, wavy glass, and inside some of the old chipped green paint of my childhood home!"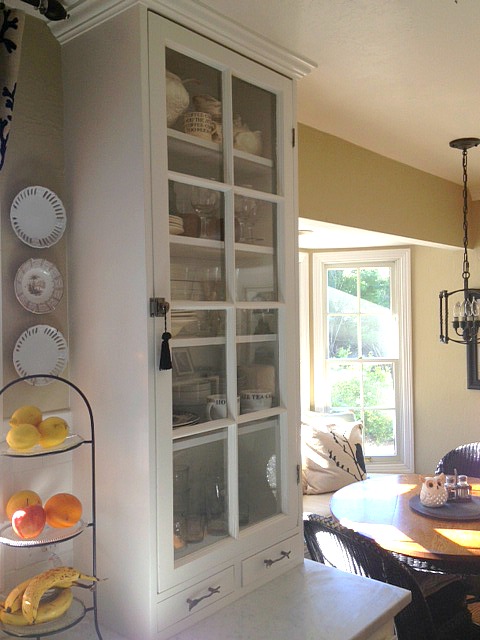 "I love our kitchen. It makes me happy every day, and it's truly the heart of our home and our family!"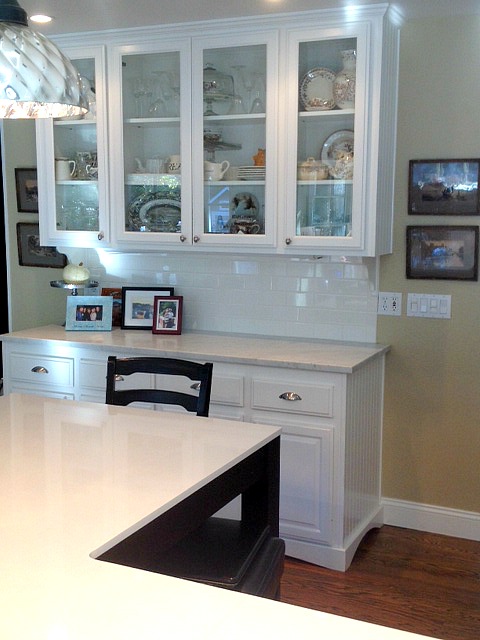 Thanks to Martha for sharing her kitchen with us!