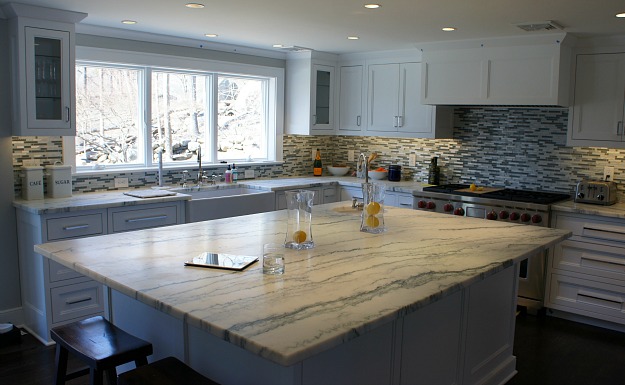 Welcome to Cari's newly remodeled kitchen.
When she submitted these photos for my contest, she wrote that the kitchen took almost 3 years to rebuild and they thought they'd never finish it:
"It was a true labor of love. I must admit now that we are almost done I will miss working on it. It brought our family even closer together."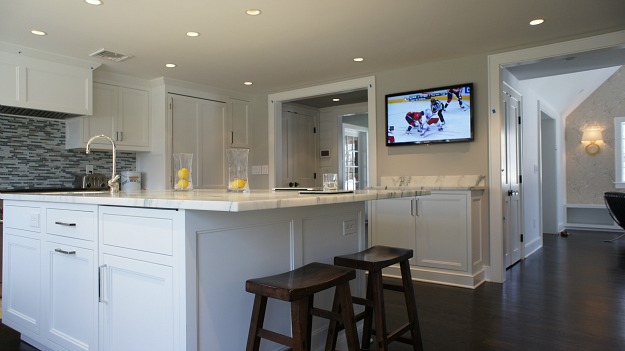 She says that the house isn't as big as you'd think after seeing photos of the kitchen: "It is not a huge house at all. Instead of adding on, we paid attention to the details and worked with the space we had, bringing walls down."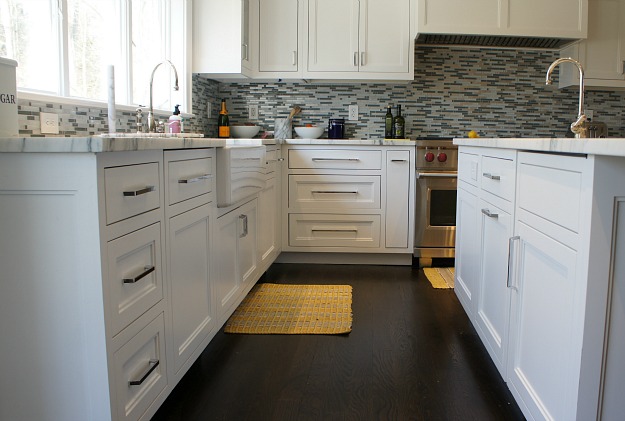 "I love the morning light and the light that it receives throughout the day. Also, we are all able to cook together as a family with a great flow. I also love the fact that everything has its own place so it is easy to put things away, and know where all your kitchen things are without hesitation."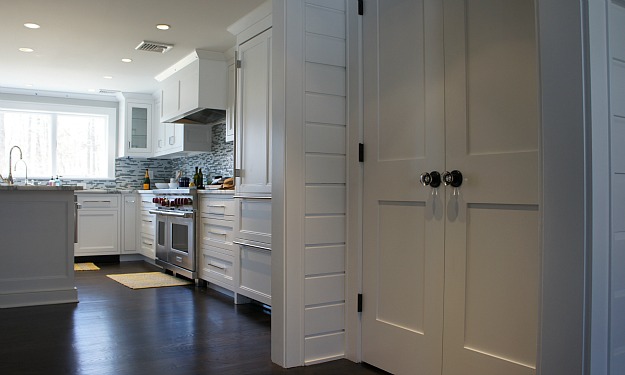 "I'm so glad we chose (after much hesitation) to have a white kitchen. I know now we made the right choice!"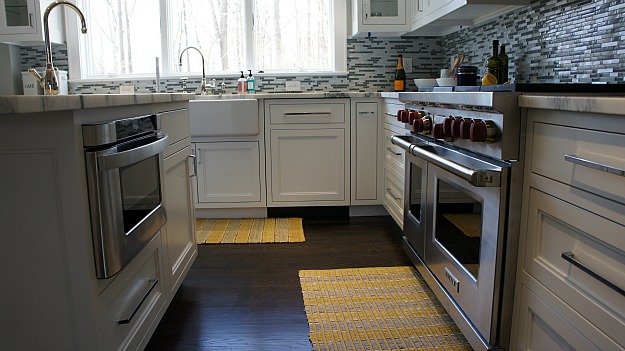 "I feel very blessed that we were able to build this kitchen for our family to have memories in and enjoy together."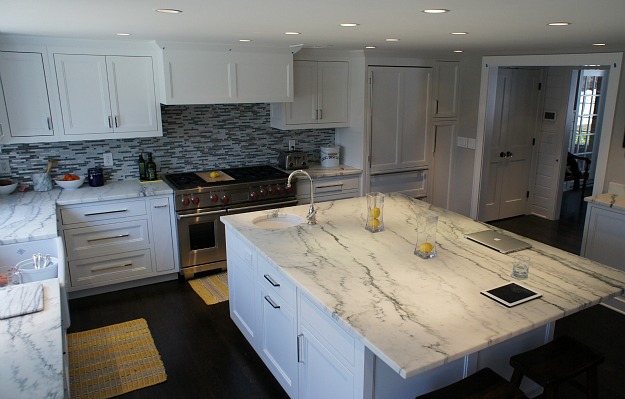 Cari says, "I love the fact that we can all migrate as a family so freely around the kitchen without being cramped at all. It's turned into the hub of the home, which is exactly what we wanted."
Thanks to Cari for sharing her kitchen with us!