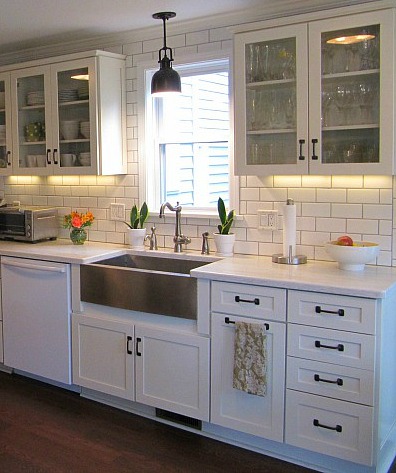 A reader named Joyce submitted these photos of her newly remodeled kitchen for my contest, saying, "I was going for a country French and modern yet timeless look."
Two of her favorite things? The new BlueStar range and farmhouse sink.
Take a look!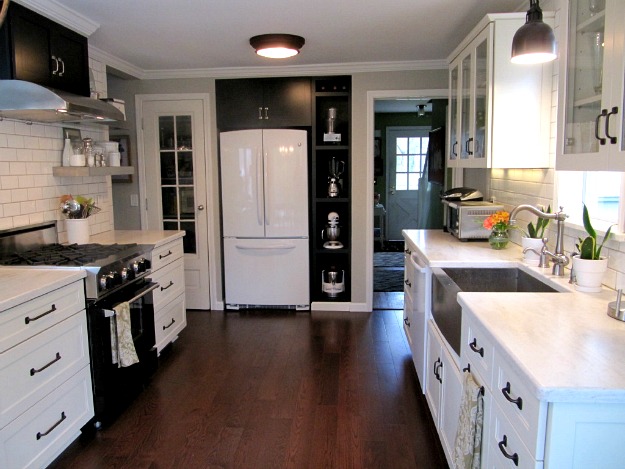 "I designed the room myself with some assistance from a designer at the Kraftmaid vendor we used. I have always adored white subway tile and white cabinetry and did not want ubiquitous stainless steel appliances or granite."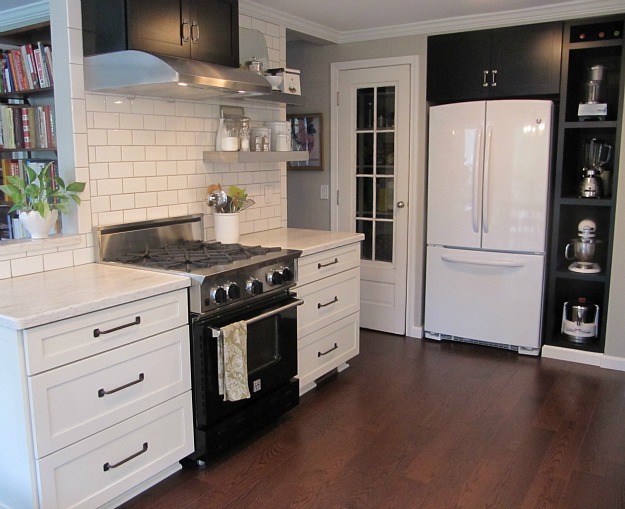 "We were in desperate need of more storage and counter space, so we added upper cabinets and shelving and built a pantry."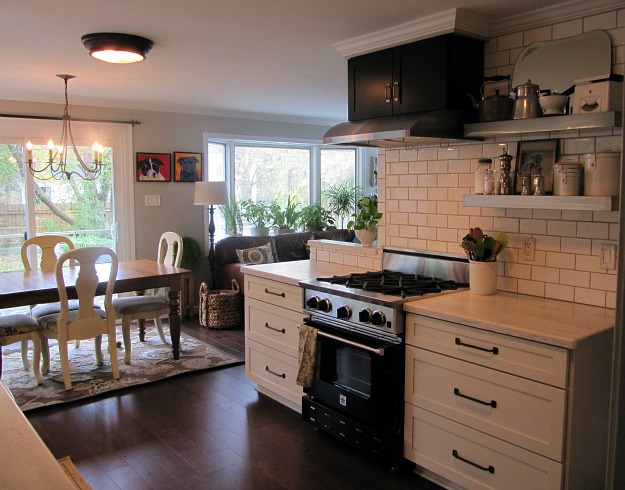 Making the remodel a little more difficult:
3 entry doors leading into the room and low ceilings.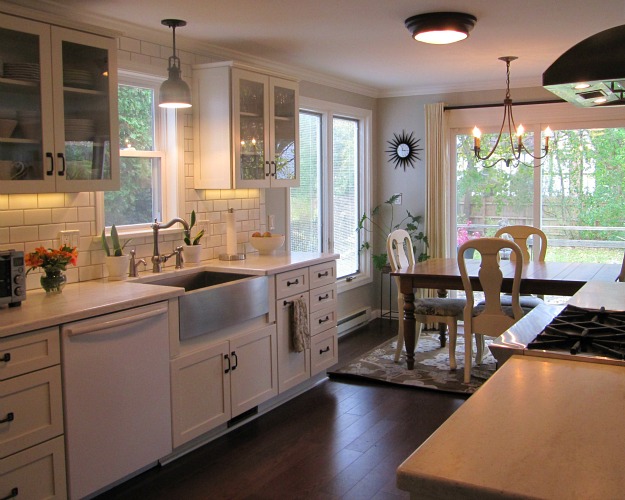 "The kitchen is small at 150 square feet, but plenty big enough for my husband and me," Joyce says.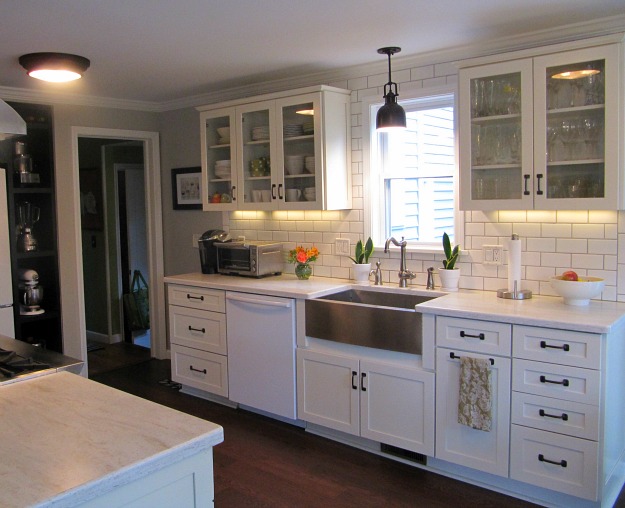 Thanks to Joyce and all the other readers who have shared their kitchens with us this week!