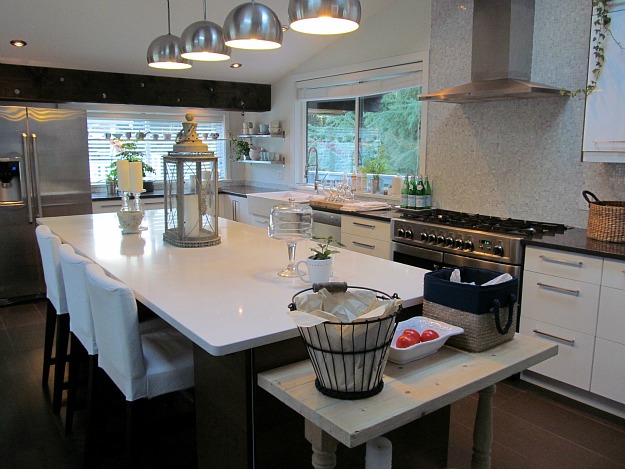 When a reader named Julia shared these photos of her kitchen with me, she explained that they did it all on a limited budget and in a short amount of time.
Not only that, but they designed it themselves without the help of an architect or designer.
Take a look!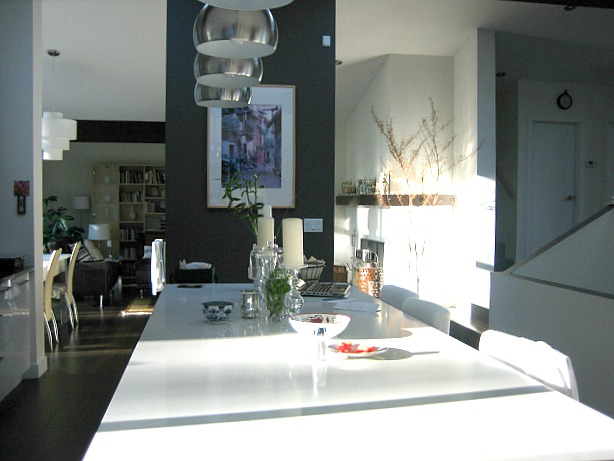 Julia says, "We bought our first home in 2009. It's a mid-century modern, post and beam construction and was in its original condition. We took the kitchen down to the studs and took down the wall separating it from the dining area to create more space for the new kitchen."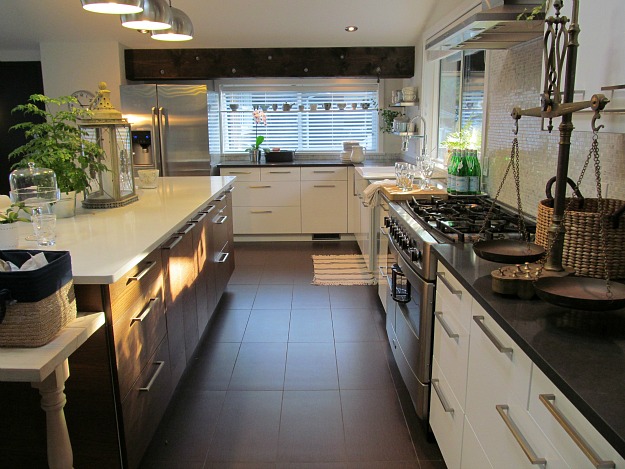 "What I love about my kitchen is the ample natural light and the fact that it is open to the living room but still separated by a partial wall."
Thanks to Julia for sharing her kitchen with us!