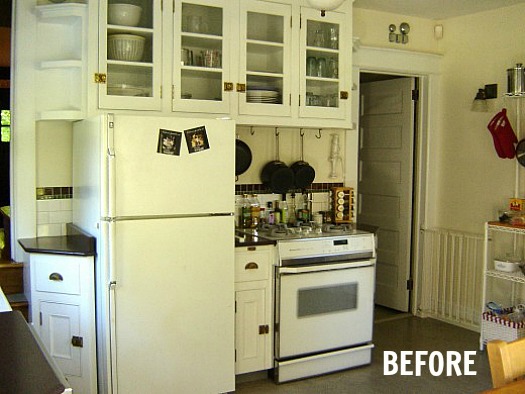 Jennifer wrote me about how she gave her small kitchen a makeover.
She says, "Whoever lived in my house during the past 110 years clearly didn't like to cook! The kitchen had no storage for pots and pans, no counter space, hideous linoleum floors, and ancient appliances."
She adds that her husband is a trained chef who really needed new appliances and an island to work on.
They couldn't afford to knock down walls or replace everything, so they had to get a little creative.
Here's how it looks now: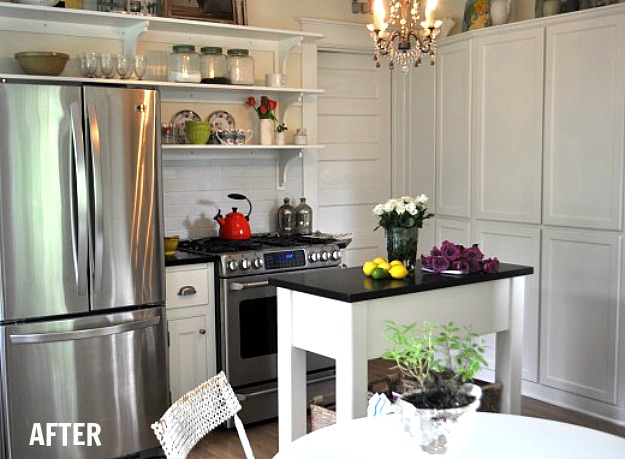 "After interviewing nearly half a dozen contractors, we found the brilliant Jei Flores from Final Touch here in New Jersey. Jei was respectful of our budget and came up with unique and interesting ways to maximize the space without breaking the bank by using a lot of what we already had."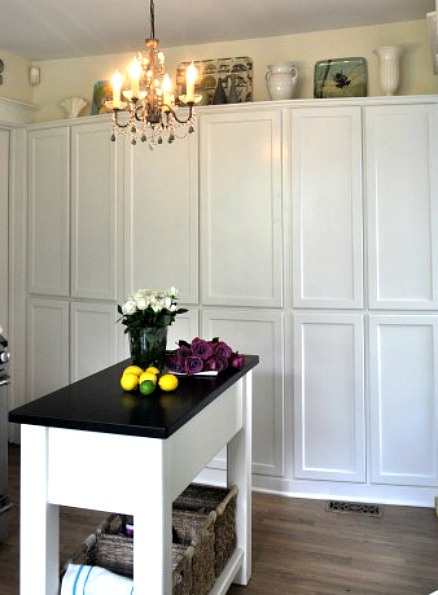 "The too-tall-to-reach cabinets were ripped out and Jei built open shelving that matched the moldings and design of the 1912 craftsman style house. He repainted the cabinets that we already had and built an arc-shaped pantry along the entire empty wall to hold dry goods, spices, cups, plates, and glasses."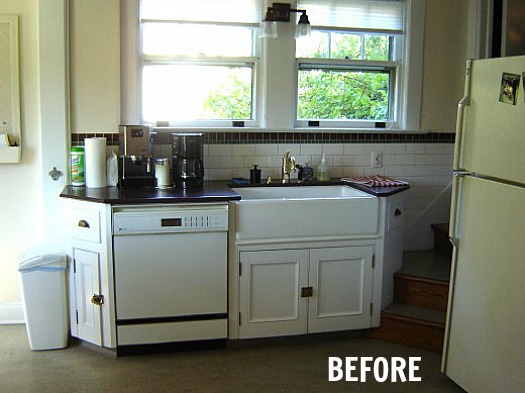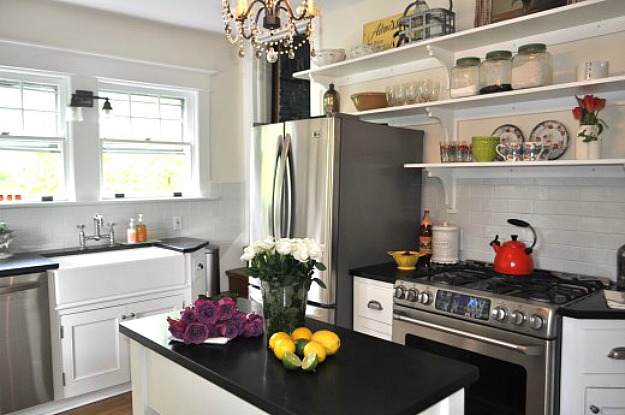 "The new hardware was found at Home Depot for a song. We kept the farm sink and found a new faucet online. White subway tile and a honed black granite counter top completed the look."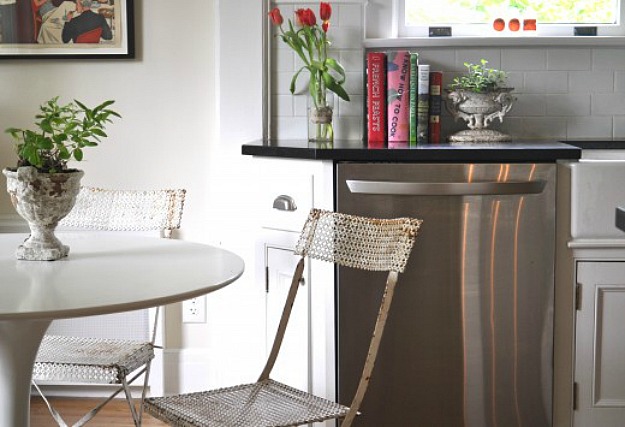 "The breakfast area was created by building a window seat with built-in storage."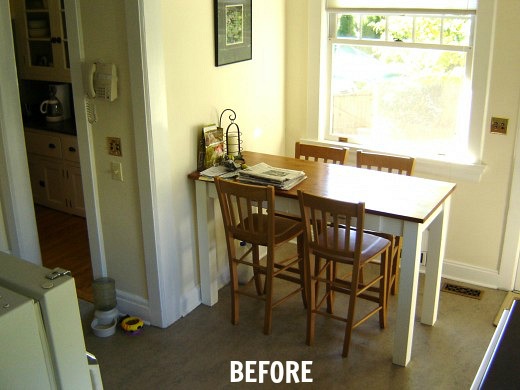 "It's finally the room we hang out in it all the time. Ian cooks, the kids do homework and Eliza crawls around. We have a glass of wine and talk about the day at the dinner table. And no matter how late he gets home, Ian always makes a home cooked meal. A man who cooks AND a new kitchen… Aren't I lucky?"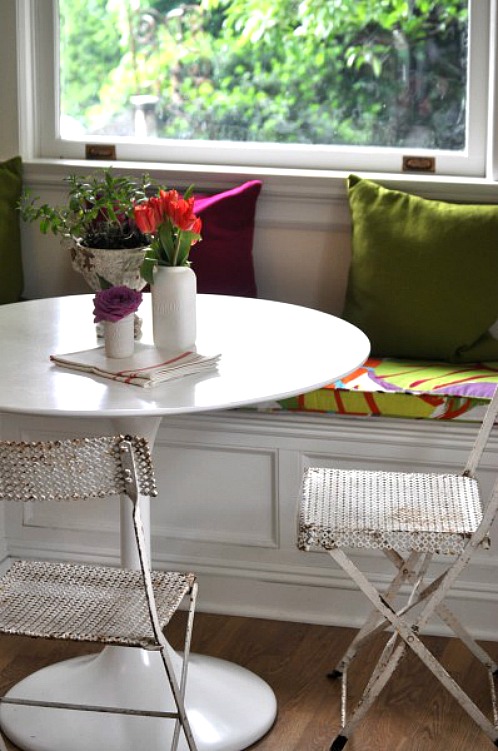 Thanks to Jennifer for sharing her cottage kitchen makeover with us!