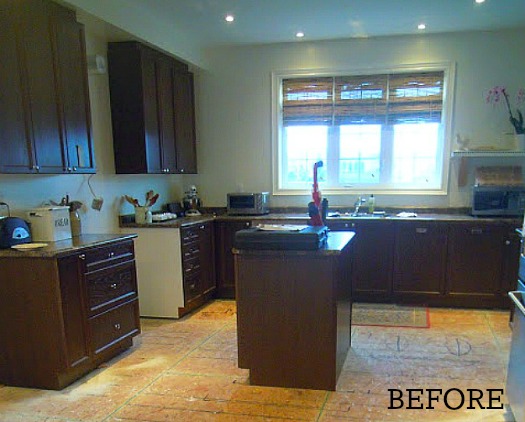 This is how Chris's kitchen looked shortly after she moved in, but it didn't stay this way for long.
She started by painting the cabinets in Martha Stewart's "Bedford Gray," and the difference is amazing.
Check out how it looks now…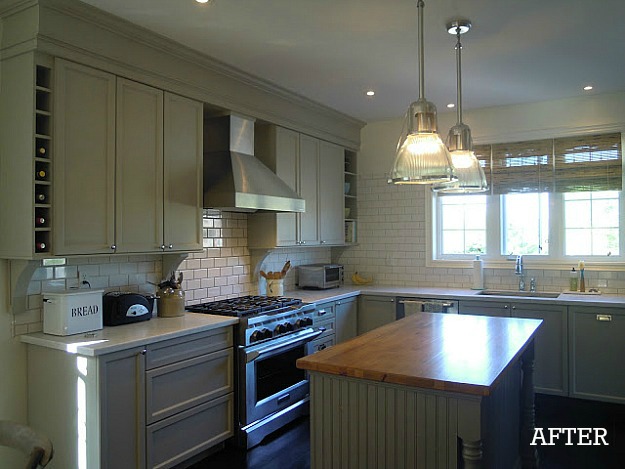 It's "builder basic" no more!
She writes, "We moved into our new house last February to a basic builder kitchen. I hired professionals to install some things like the new marble counters, but I did the rest myself. It was quite a journey but so worth all the work."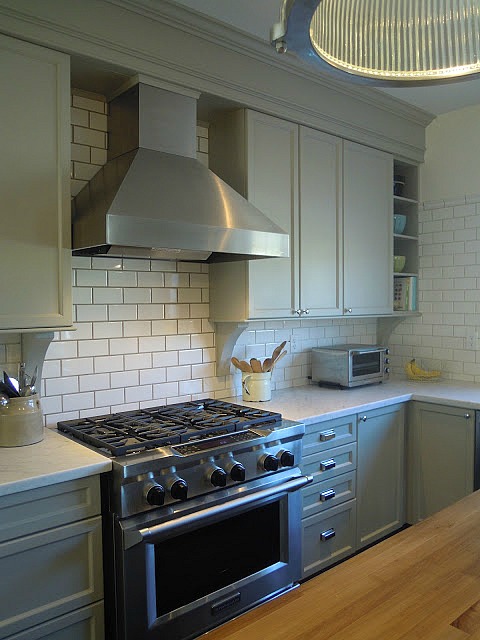 She even has a "Baking Center."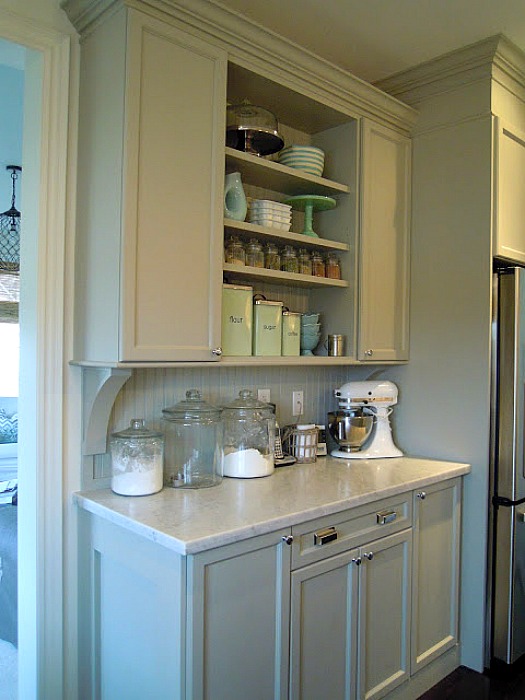 Chris writes, "From my pine dark-stained floors to the second-hand kijiji table I found for $40 and refinished in black stain, to the Restoration Hardware industrial-style pendants, I love my new kitchen. It has everything I wanted."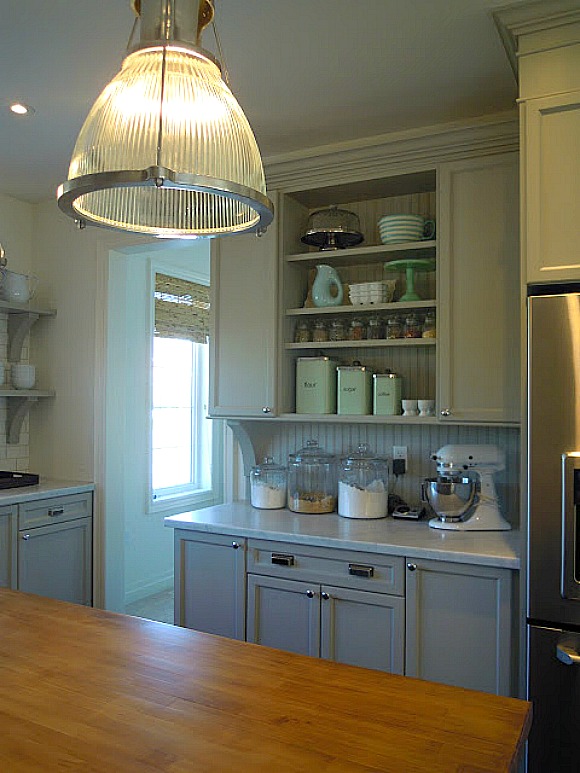 "The island butcher block is from Ikea. The counter is Carrara marble, which I love. The squared pulls are Martha Stewart special order from Home Depot. The range is a 6 burner 36″ Kitchen Aid commercial-style range — it is amazing."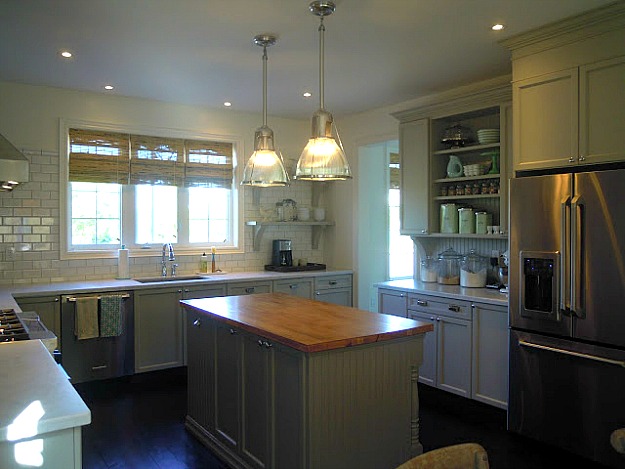 "I clad the bulkhead with trim and crown moulding to make it look deliberate and custom and I love it more than if the cabinets didn't have the bulkhead."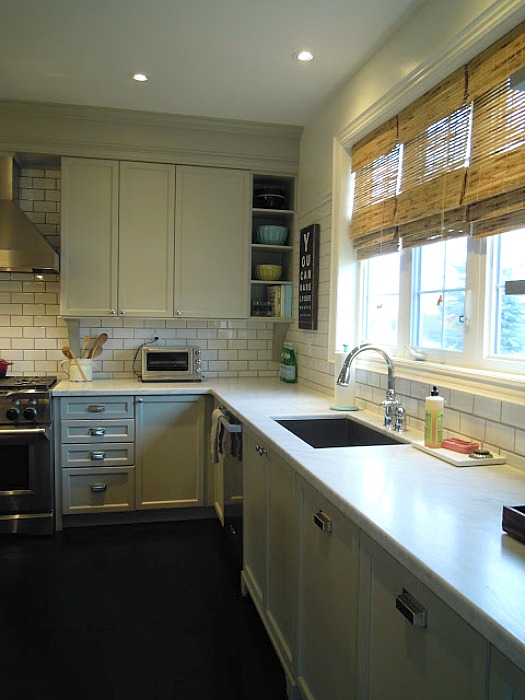 "I went from a huge triple sink to one single extra deep rectangular contemporary sink, and I love it. It fits everything, and it can be full and I mean full of dirty dishes and you would never know they were in there, which is nice when you like messes out of sight like I do."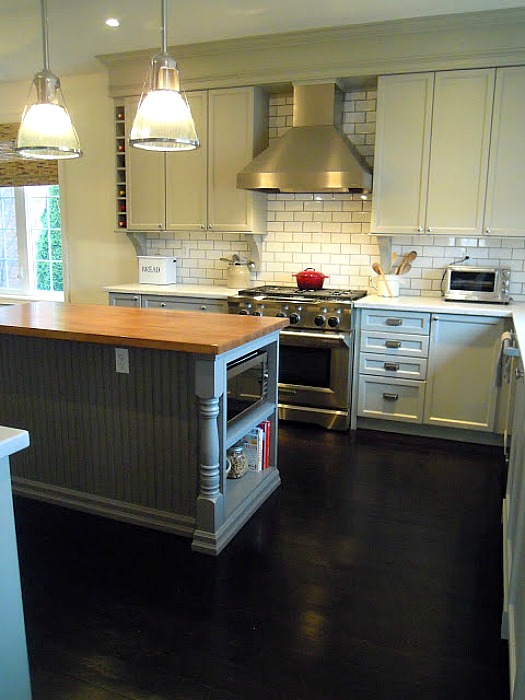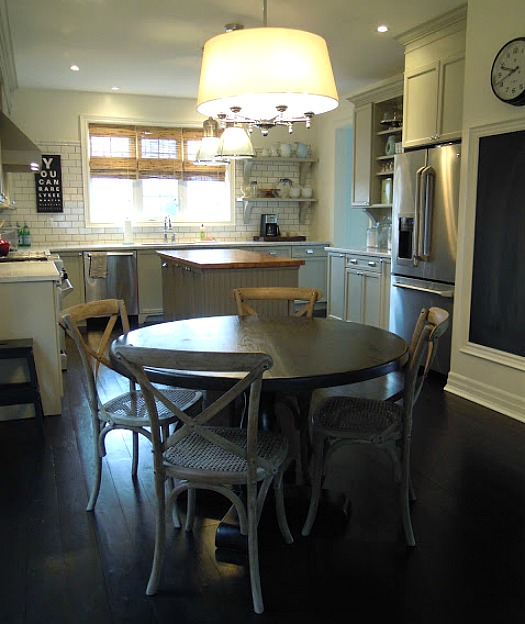 Thanks, Chris! You can find all the source info on her blog.