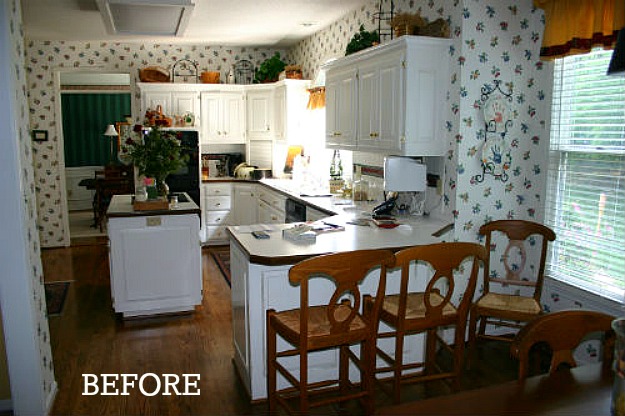 Julie is a blogger known as "The Family CEO" who tackles topics like how to pay for your kids' college.
She submitted her recent kitchen makeover for my contest and says, "Here's my first piece of advice on kitchen remodels: don't schedule one during Thanksgiving or Christmas."
They survived the reno over the holidays, though, and here's how the room looks now…
She says, "Our island storage was just one, large space, which meant a lot of towering (and often crashing) stacks of pots and pans. It was removed and a new island was built. We got shelves that slide out for pots and pans, divided vertical storage for cutting boards and cookie sheets, and we discovered we had room to make the island six inches longer, which gave us more countertop on one side of the cooktop."
The Breakfast Nook Before: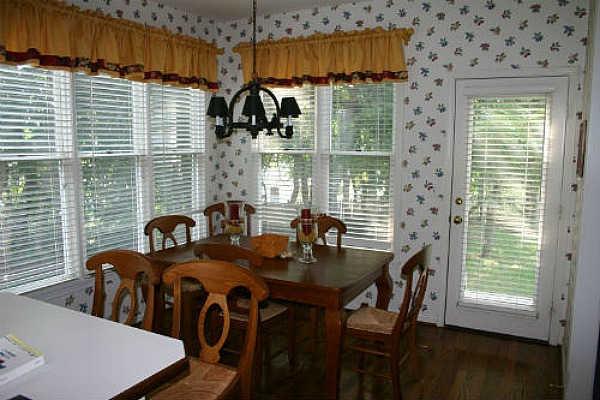 The Breakfast Nook After: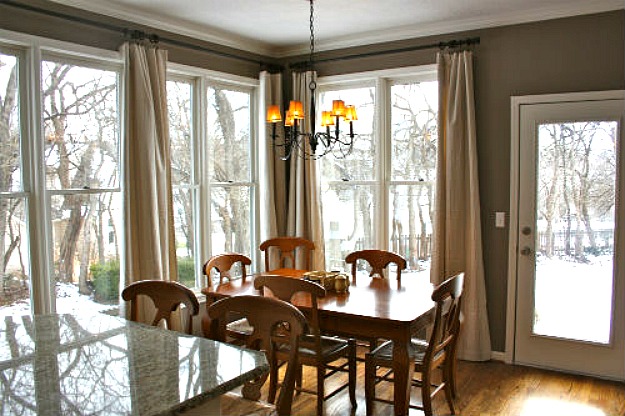 It's amazing how much bigger the windows look with the new curtains and without the blinds.
"When we took the wood blinds down for painting, we decided we loved having the windows bare. So I scrapped my plan of buying roman shades for the windows and put up drapery panels on rings instead.
"They're easy to close at night for privacy, and during the day we can take advantage of the light and view. We've had several friends and family ask us if we got new windows."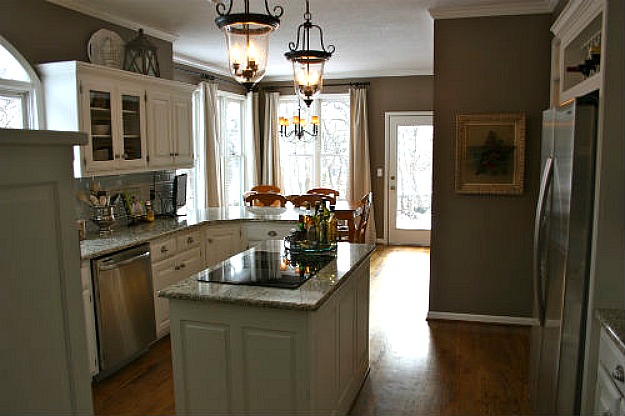 The white Formica countertops were replaced with granite in Giallo Ornamental.
"The main lighting in the kitchen was a large, fluorescent box light. The plastic that covered the light tubes was prone to come crashing down. We replaced it with 4 canned lights and 2 pendant lights over the island."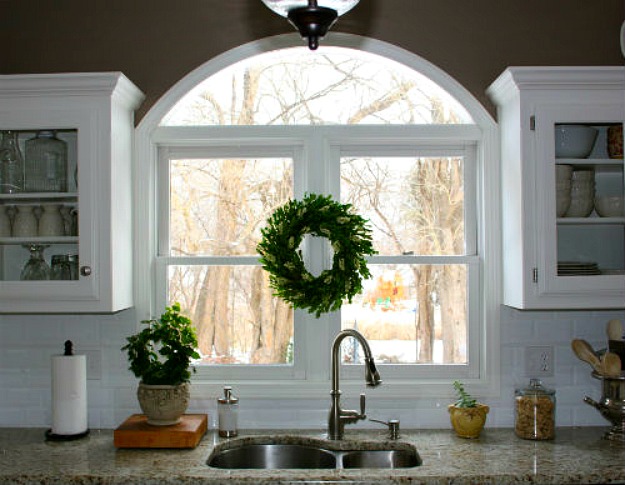 Thanks to Julie for sharing her kitchen remodel with us!

For more photos and information about the project, visit The Family CEO.