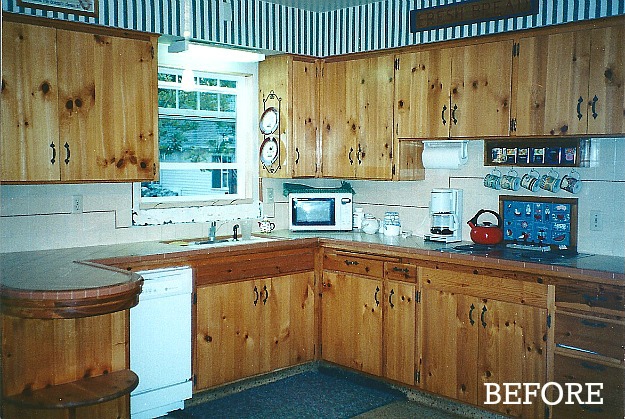 Candice submitted these photos of her kitchen makeover for my contest, writing:
"Our house was built in 1931 and the kitchen was remodeled sometime in the '50s, which explains the knotty pine cabinets and splatter-paint linoleum. Our goal was to return the room to what it might have looked like in the '30s while adding the necessary modern conveniences."
Take a look!

Giving a Kitchen Some Old-Fashioned Charm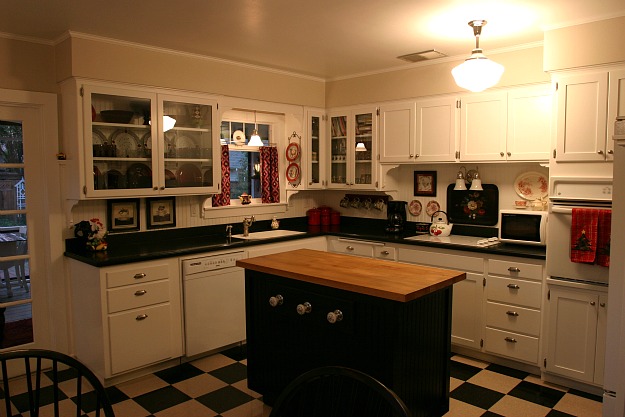 Candice says, "Most of our remodeling was cosmetic–we were able to do a lot with elbow grease and white paint–and we attempted to salvage as many of the original fixtures as possible."
The laundry corner with the washer and dryer looked like this before the makeover: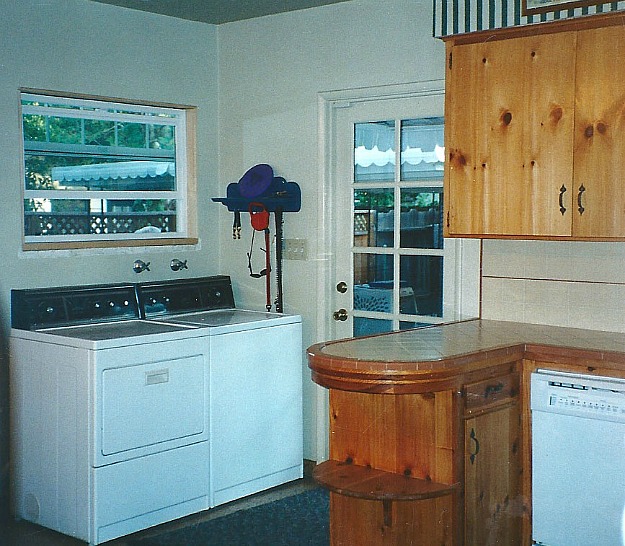 The laundry corner now: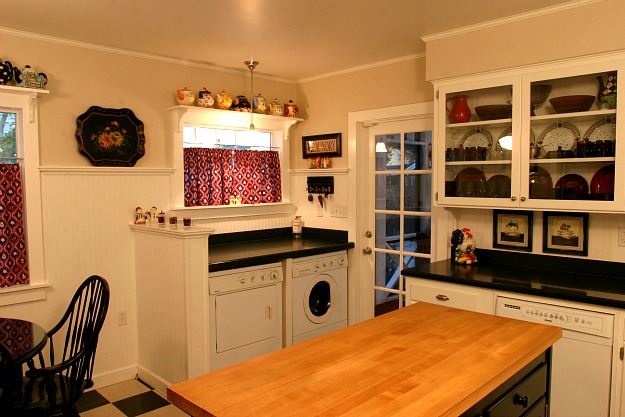 "Now it looks a lot like my grandmother's kitchen, which works well for the age of the home," she says. "I love the old-fashioned feel of the room."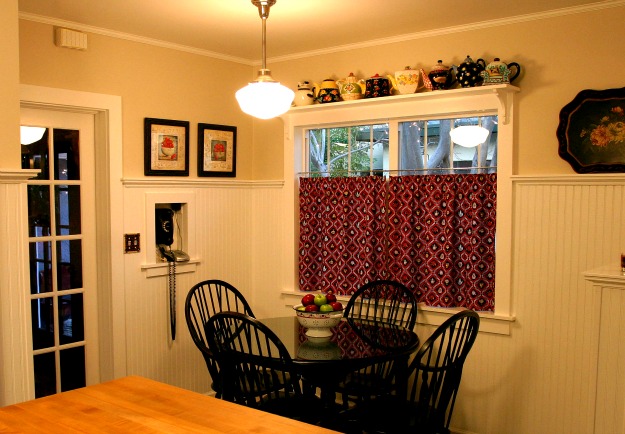 Thanks to Candice for sharing her kitchen with us!