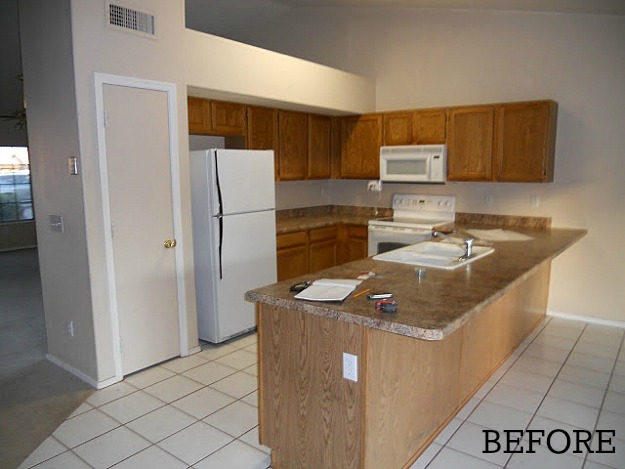 Amanda submitted these impressive before and after photos for my Hooked on Your Kitchens Contest, writing:
"This is my favorite room in our little 'empty nest' house. We sold our big family home in Arizona to our middle daughter and bought this bank-owned home less than a mile away. It was in bad shape and everything had to go (hip hip hooray!)."
They did most of the work themselves, and here are the results.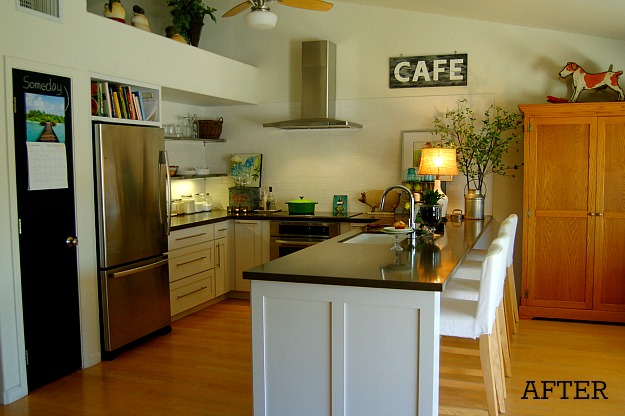 Wow. It looks bigger doesn't it? She explains: "We moved the counter out about four inches into the eat-in area of the kitchen so that the oven wouldn't seem so squished in. That gave me two good-sized cabinets on each side, one for spices and one for cookie sheets, and it made the entire area roomier."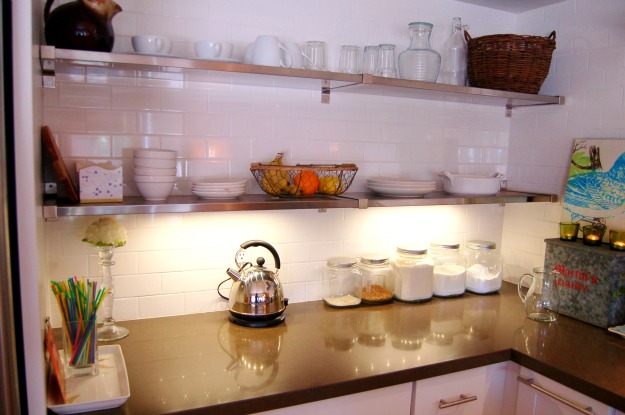 "My favorite thing about this kitchen is probably the faucet! When I finally got around to buying it I was so sick of spending money that I kept going to Lowe's trying to find an inexpensive alternative. But the Grohe model I had seen at the plumbing supply store was just too perfect to pass up, so I forked over the dough one last time! It is something I use constantly, and it is made so well it just has a feel of luxury to it."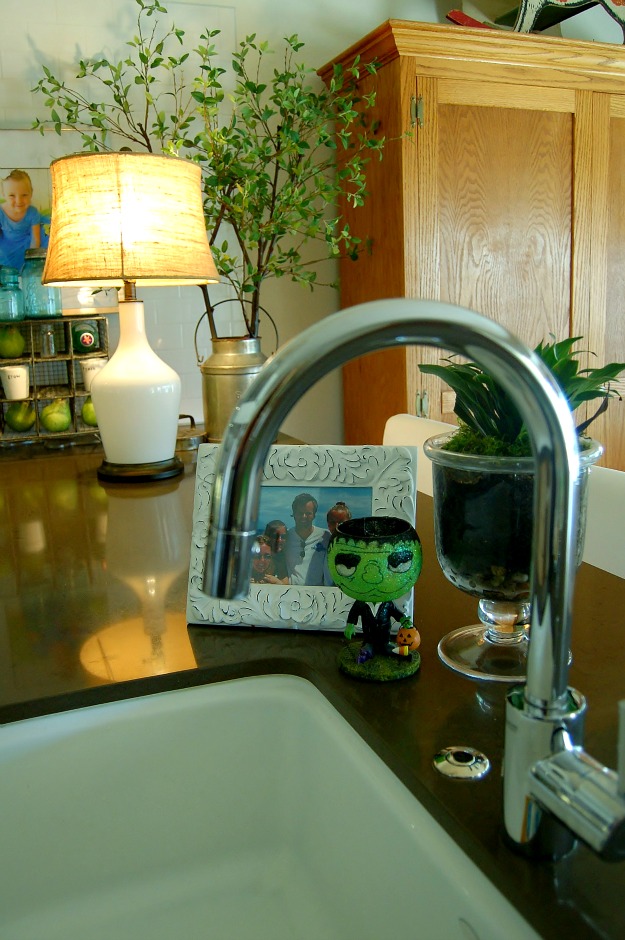 "The white subway tile was supposed to go in one of the bathrooms. I was going back and forth on a different backsplash, so I got online one night looking at kitchens and found a couple with the white subway tile. My husband was anxious to get that job finished so I told him to use the bathroom tile. He thought I was nuts. Now you see subway tiles in kitchens a lot, but at the time I was a bit worried."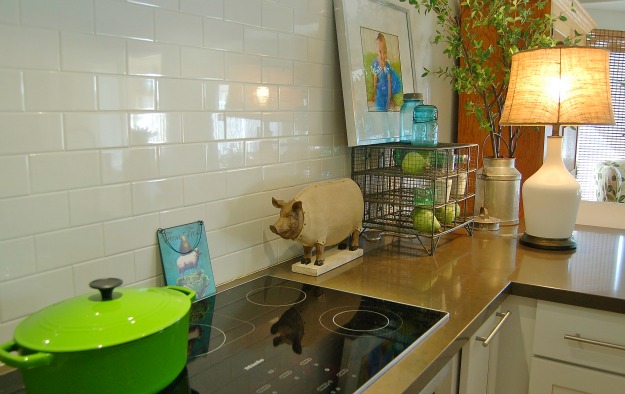 "The big cabinet on the right was made by my husband nearly 20 years ago and now holds all of my kitchen gadgets. The chair was a 'curb alert' find that I slipcovered. That was my cherry-on-the-top moment when I felt that the kitchen was finally finished!"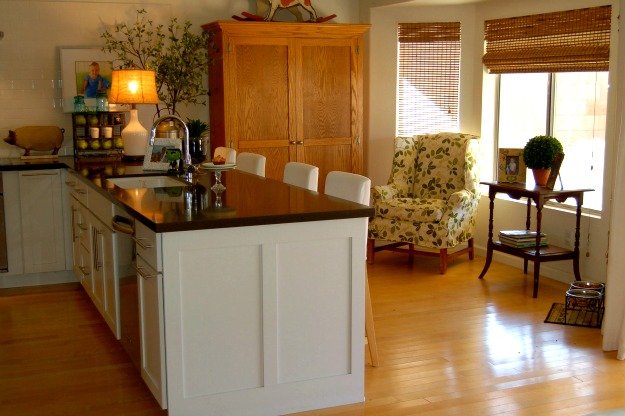 I love how bright and open and friendly it looks now. Thanks, Amanda!