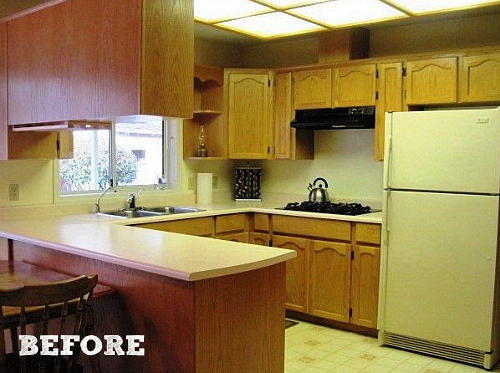 One of the first blogs I read each day is color expert Maria Killam's. When I saw the makeover she gave her kitchen, my jaw dropped.
Take a look at how open and bright the once dark and dated room looks now…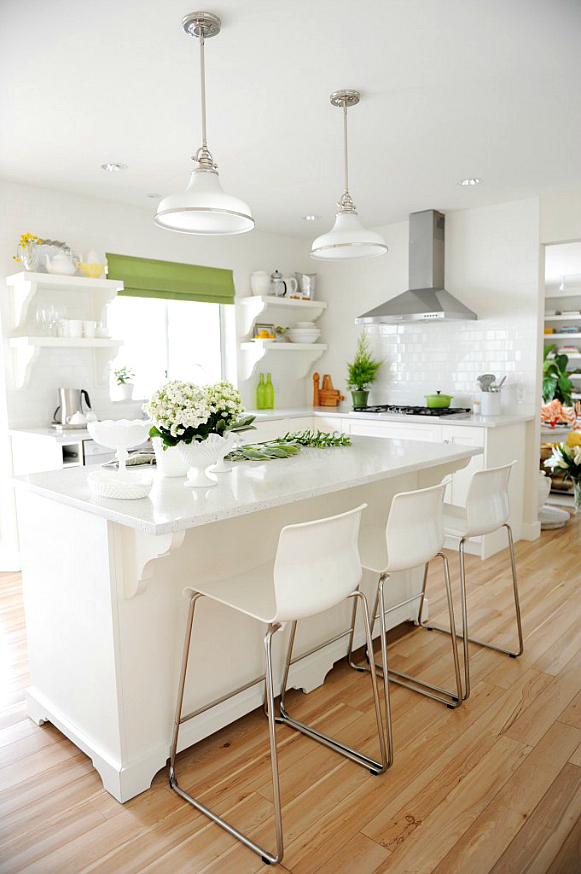 I went ahhhh when I saw it. It looks so light, clean, and fresh.
I'm loving the green and yellow accents.
She says the color combination represents "A new possibility that comes out of an immense challenge."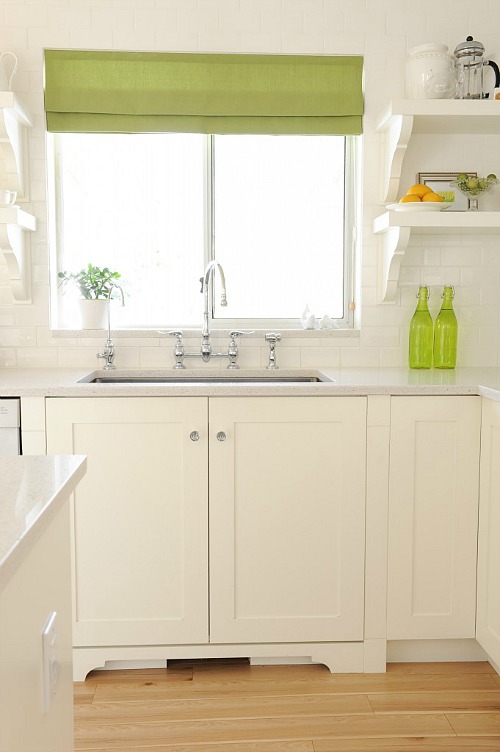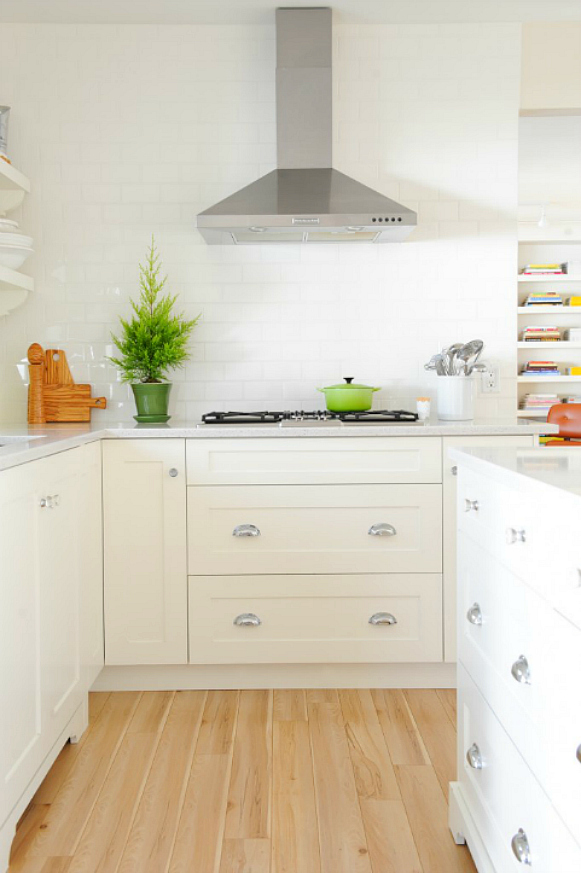 Her home was featured in the April issue of Style at Home.
They asked her what she thinks is the biggest design mistake you can make, and she said, "Using copious amounts of accent tile that will date instantly. I'm known as the queen of subway tile, which sounds totally uncreative, but it's a classic look that stands the test of time."
Thanks to Maria for sharing her kitchen makeover with us!

Visit her blog Colour Me Happy for all the kitchen photos and details.

Photography by Tracey Ayton; kitchen design by Jan Romanuk.