When Chelsea and Kiel moved into their 1918 Craftsman bungalow in Ohio, the kitchen didn't have much personality. It was hard to tell it belonged to a nearly 100-year old house. But with some hard work and creativity, they turned it into this…
Chelsea says, "We finished this renovation for under $3,500 (not including new appliances) but spent nearly 9 months DIYing. We did a complete gut and remodel including handmade custom cabinets, beadboarded ceiling, replaced electrical & lighting, refinished floors (under layers of laminate & glue), tiled backsplash, handmade kitchen island, and updated trim work." Wow.
They created the new kitchen island with metal piping and leftover butcher block after the counters were installed. They fitted the island with old wire baskets for more storage.
The "EAT" letters were scrap yard salvage finds, believe it or not.
Kiel is an industrial designer by day and a furniture maker by night at Midwest Woods Furniture where he creates home goods from wood sourced around Ohio.
I'm really digging that turquoise tile. So fun.
The cast iron sink was a $25 Craigslist score, and the faucet is from IKEA.
Another look back at how it looked before…
It's come a long way since then! Thanks to Chelsea for sharing it with us. Visit her beautiful blog Farm Fresh Therapy for more photos and details. (Photos by Coley & Co. Photography.)
P.S. Visit Before & After to see more, including…
Jennifer's Cottage Kitchen Makeover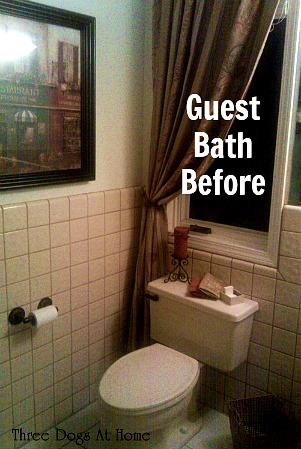 Traci wrote me about her Guest Bath Makeover and says she started with "classic 1980's yuck." But now? "I'm so happy with this room remodel…
This house in the Ansley Park neighborhood of Atlanta was built in 1900, but you'd never know it by the way the kitchen had been…