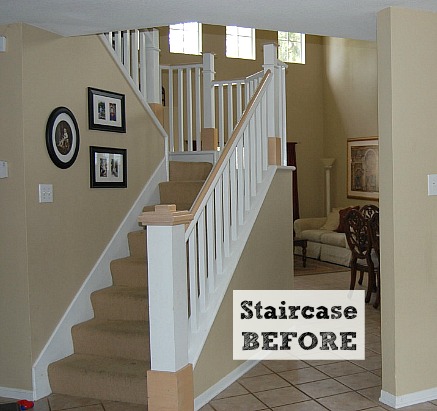 The stairs in my house are a mess. The carpet is old and worn and looks a lot like Jennifer's did in that "before" photo above.
So I'm always on the look-out for some staircase inspiration.
After some hard DIY work, here's how hers looks now…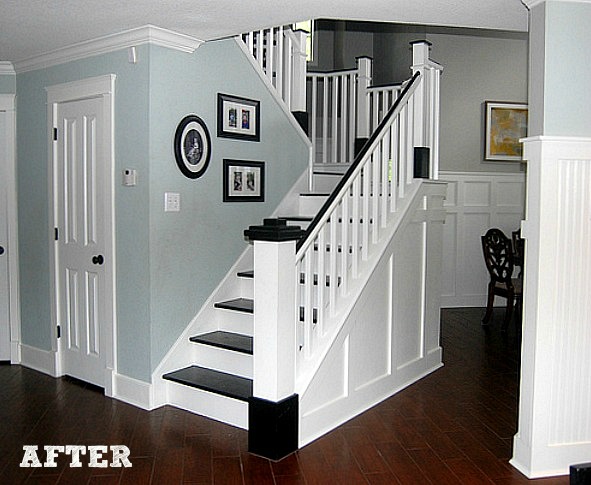 I'm impressed with all the details they added not only to the staircase but to the rooms around it, as well.
The crown molding and woodwork give the space more character, and replacing the old tile with hardwood make a big difference, too.
Thanks for the inspiration, Jennifer!