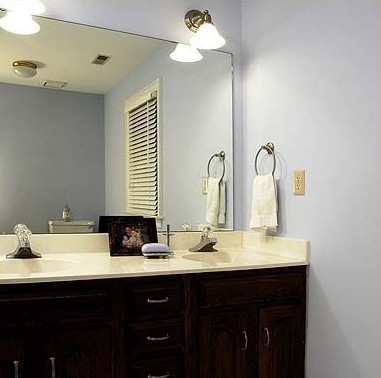 Have you got a flat, lifeless, plate-glass type of mirror like this in your bathroom?
Ever wondered what it would look like with a nicer framed mirror over your sink instead? I know I have! I have a few of those suckers in my own house.
Check out these bathroom mirror makeovers done with Mirror Mates.

Adding Frames to Plate-Glass Mirrors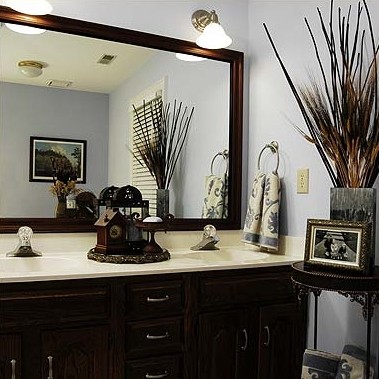 It instantly upgrades everything, doesn't it? True, they changed a few other details in the room to make it look more decorated, but the primary, and most noticeable, change is the mirror.
Here's another example of a bathroom before: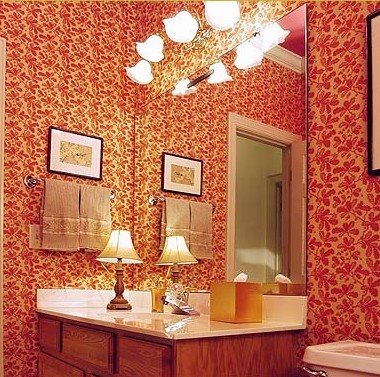 And after, with a frame: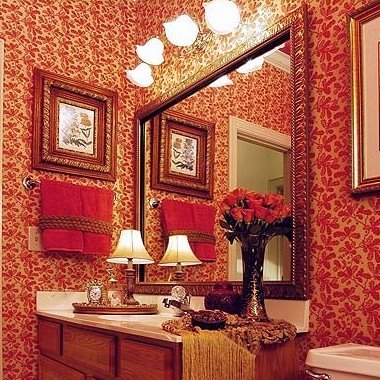 Does anyone have one of these mile-long mirrors in their master bath? I do! Mine is "seamless," though, and I have no idea how to remove it — and get it downstairs and out the door and to the curb without killing myself (what a way to go, flattened by a mirror!).
We removed the smaller ones from our other bathrooms and even they were a challenge. (They weigh more than you'd think.)
First, the bathroom before: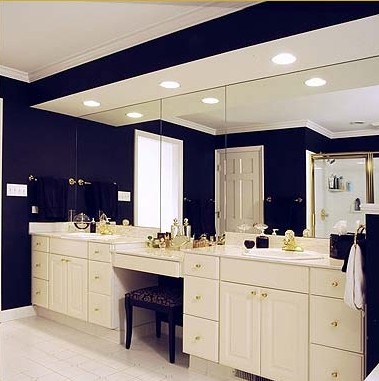 And after, with floating frames over each sink: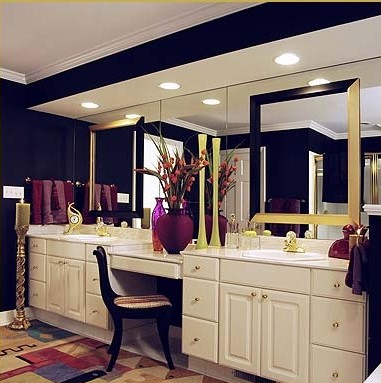 Here's one more naked mirror, before: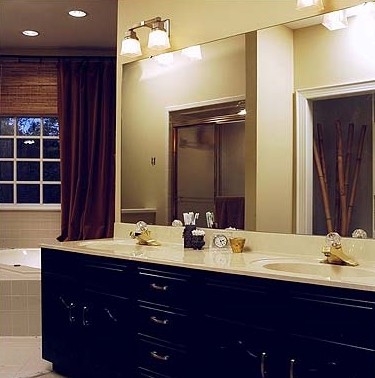 And after: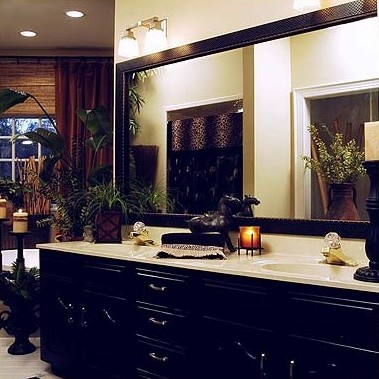 If these makeovers don't convince you to ditch your plain-Jane bathroom mirrors, I don't know what would. Now I'm even more eager than ever to get rid of mine.
These makeovers were created with a new product called Mirror Mates, which allows you to choose the frame you want for your mirror and easily install it. From what I can tell by watching the How-To video on their website, it looks as easy as sticking them on with adhesive that comes with the frames.
The company was started by Lisa Huntting, who was tired of removing the old mirrors

and wanted an easier way to give her bathrooms an updated look.