Welcome to Lori's new kitchen in Gainesville, Florida, which she calls her "Cream Peacock."
She explains, "I was inspired by both Christopher Peacock's famous kitchen and the one from Somethings Gotta Give (wasn't everyone?). However, I wanted to soften it a bit and used cream instead of white. I love how it turned out!"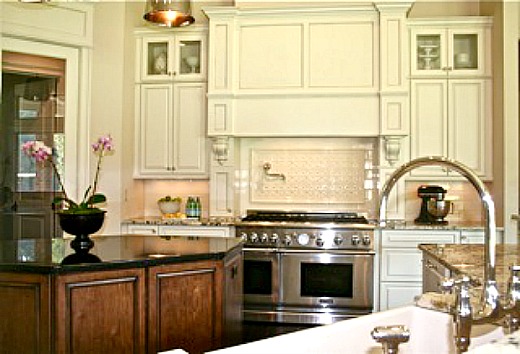 The cream cabinets were finished with a gray glaze, and the island is a beautiful walnut topped with Absolute Black granite.
The lighter granite around the rest of the room is Delactis.
Here's a close-up of the tile behind the range
(Sonoma hand-molded tile in Bisque Krazy Krackle) with the pot-filling faucet: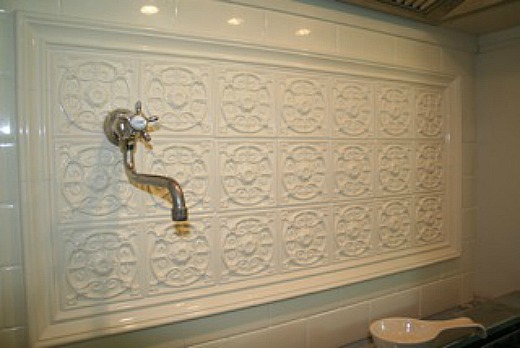 She found the Ralph Lauren polished nickel light fixture at TJ Maxx for only $99.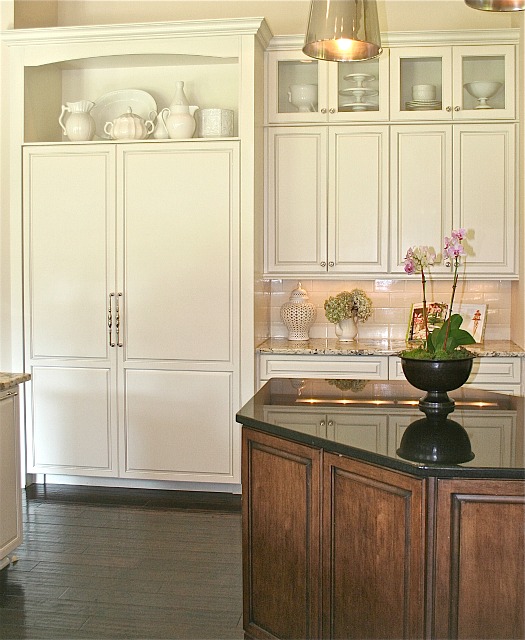 Thanks to Lori sharing her kitchen with us!