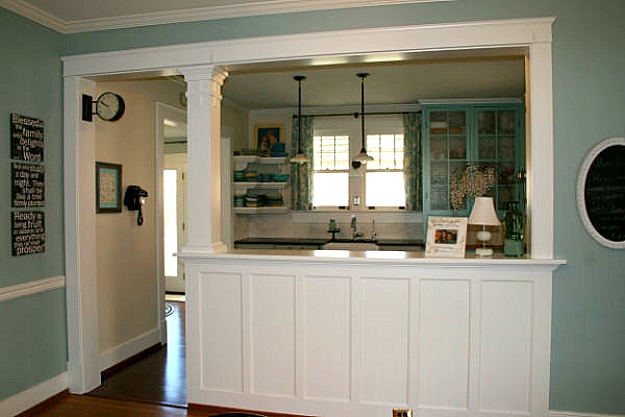 A reader named Kimberly sent me photos of her newly remodeled kitchen.
When you live in a 180-year old house like hers in Virginia, a kitchen remodel can pose special challenges.
For instance, you don't want it to look too "brand new" and out of place with the surrounding rooms, and hers certainly doesn't. Take a look!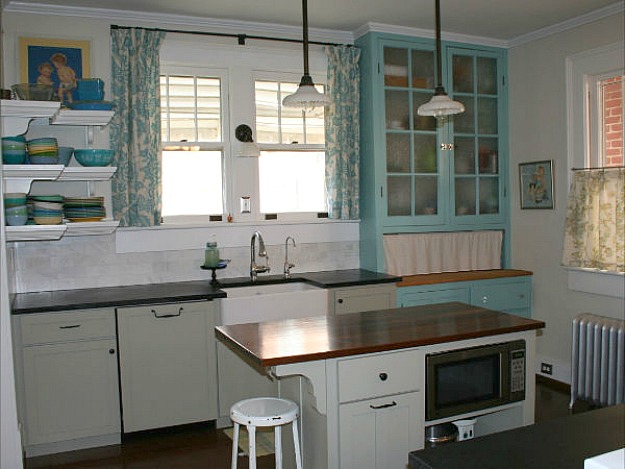 She writes, "We had a little guidance and help from a contractor friend of ours, but other than that it was completely DIY. I love that I designed it myself and that it's our labor that brought every square inch into being."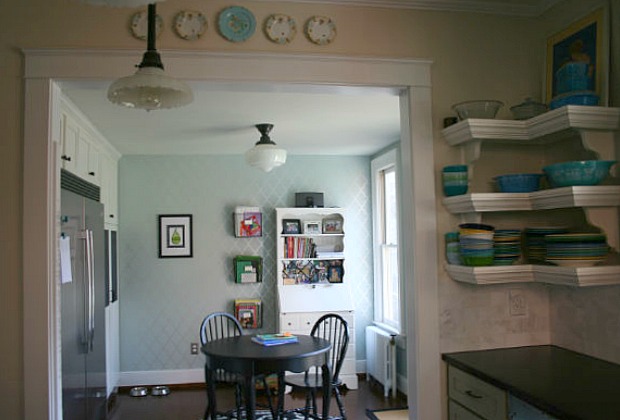 "We had the wood for the columns and the moldings custom-milled to match the ones in our entry/living room and the moldings throughout the house. We wanted to make sure we had continuity of character throughout our 180-year old home."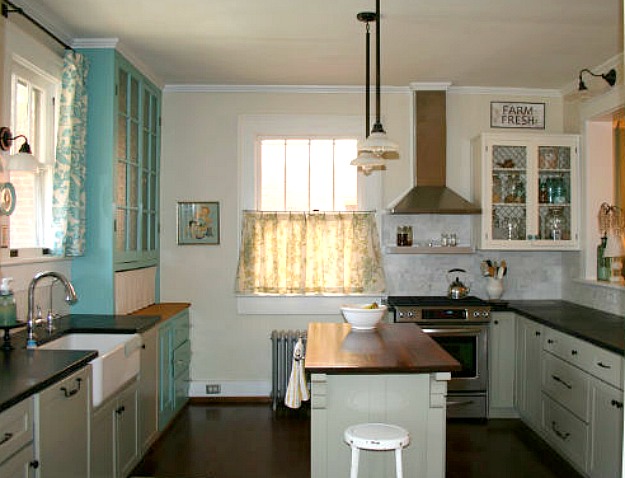 "My favorite feature is that, after 12 years of being secluded in the back of the house any time I was in the kitchen, it's now open to the dining room, which is open to the living room. It makes me grateful every day that we undertook the whole project."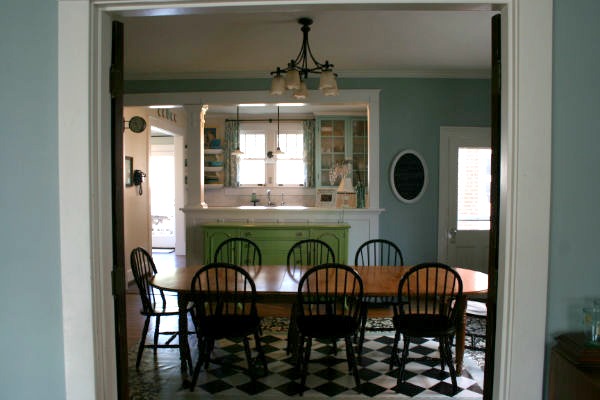 Thanks to Kimberly for the tour!