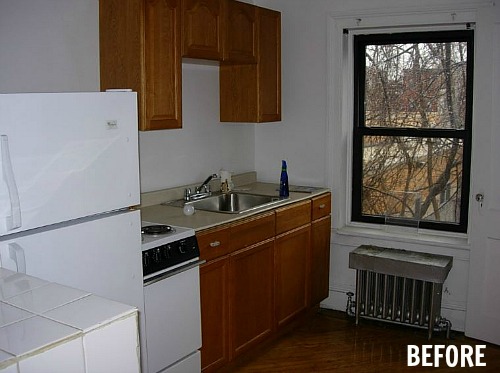 Kathleen Perkins is a designer who lives in a Carriage House in Fort Greene, Brooklyn.
It was originally built as the stables for the Hollenbeck Mansion in 1849, but by the time she bought it, it had become a "grubby student crash pad."
She took the kitchen back to the original beams and brick, and here's how it looks today…
There were a lot of structural issues that had to be addressed during the reno.
She salvaged as much of the original building materials as possible.
Here's a photo taken during the demo stage: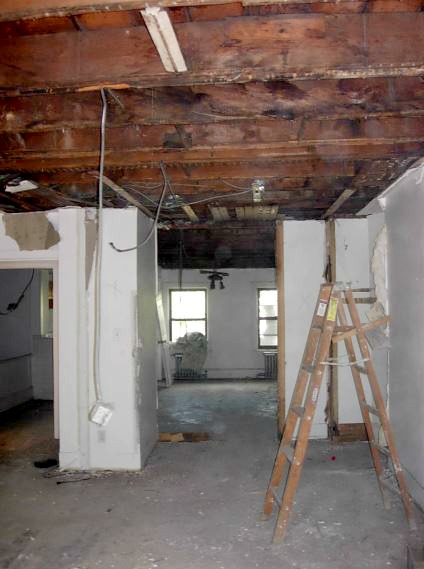 "A space dictates what it wants to be," Perkins says.
She's done design work for celebs like Harrison Ford and Whoopi Goldberg, and Kevin Stacey stayed in the carriage house for four months while working in New York last year.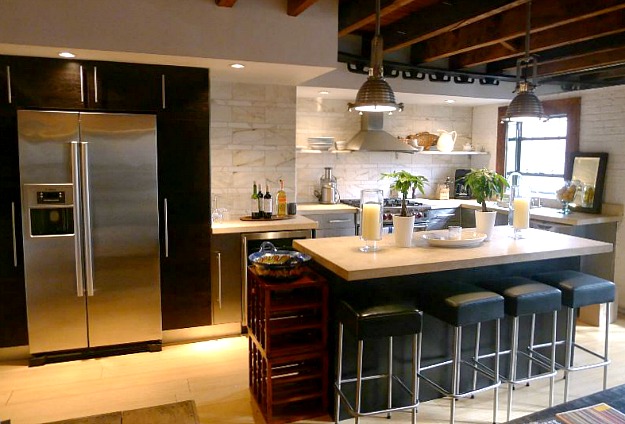 She told The Kitchn in an interview, "I love my 6-burner Wolf stove. I wish it were a man, 'cause I would date it."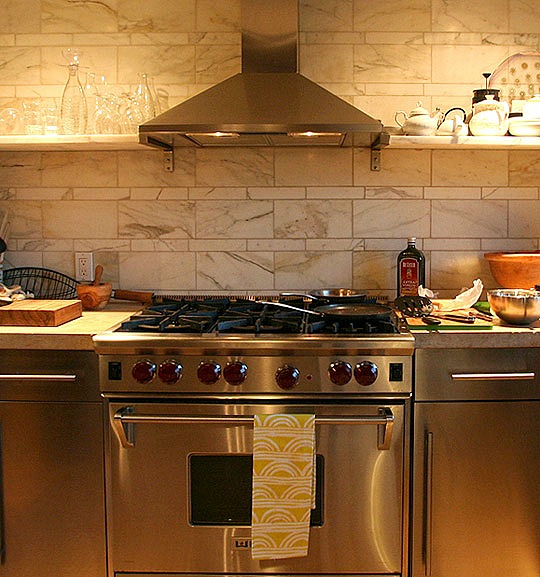 She thinks the house has great energy because of the horses that once lived here.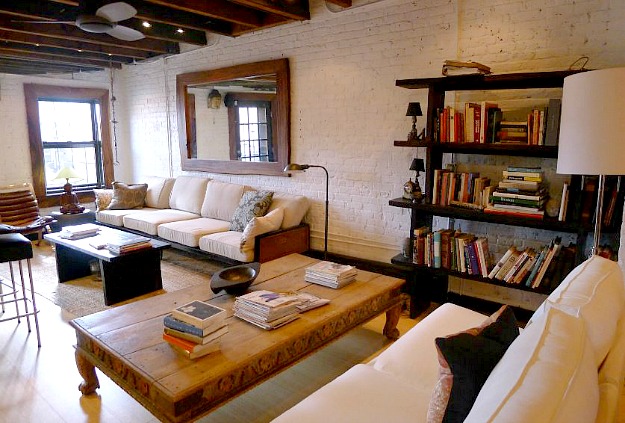 The counters are 2-inch thick French limestone. The cabinets are IKEA.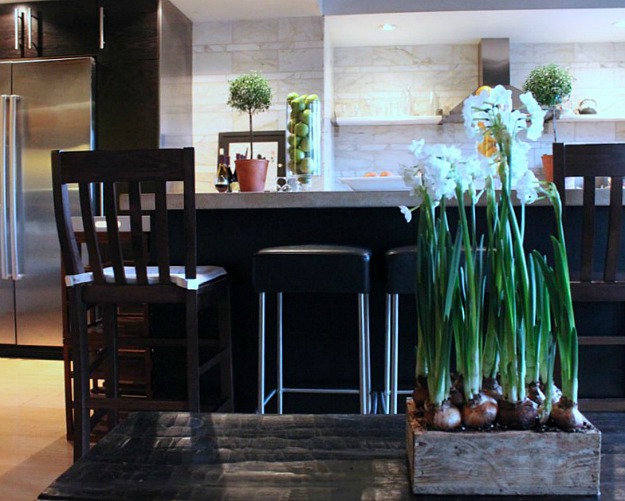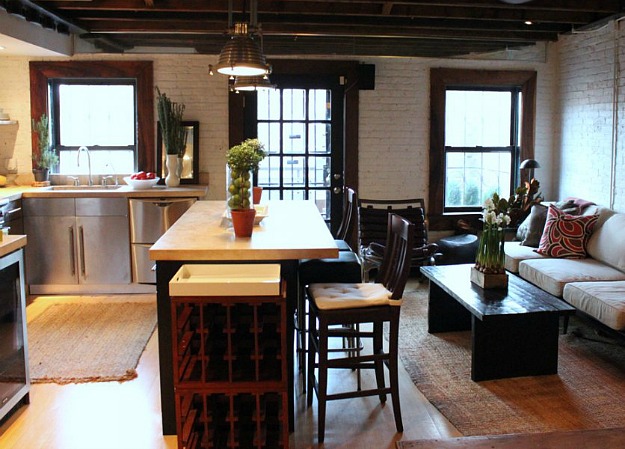 Thanks to Kathleen for sharing her kitchen renovation with us!