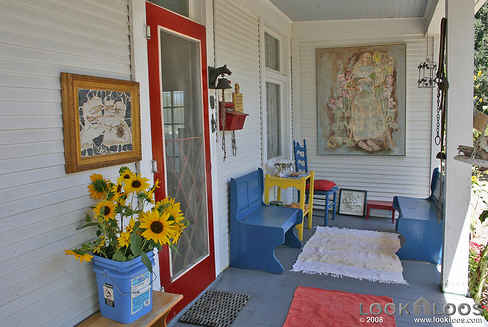 When I saw this charming old farmhouse, it made me smile.
When the current owners found it, though, the house had been neglected — and on the market — for a long time.
Julia says, "Inside, the wooden floors were sloping, the wallpaper peeling. When the last member of the family that had owned the house for more than a century passed away, it was as though the house died, too."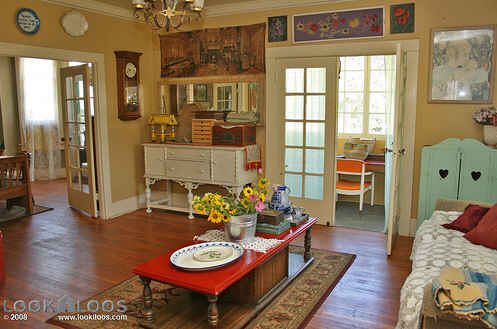 An artist lives here, and she knew just how to breathe new life into the old house. She added lots of fresh, bright color, while preserving its original vintage appeal.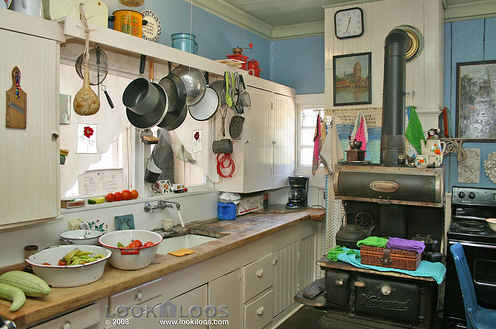 Now an independent movie is being filmed at the farmhouse.

Read all about it and take the full tour of the house at Lookiloos.