This charming modern farmhouse caught my eye in the real estate listings today with its large, wraparound porch and black, barn-like garage. It sits on 20 private acres with mature trees along the edges of the property in Dresden, Tennessee.
The classic white farmhouse was built in 2017 with a back porch that overlooks a pond. It looks like something out of Country Living magazine, inside and out.
It's on the market for $650,000. Take a look!

A Modern Farmhouse with a Wraparound Porch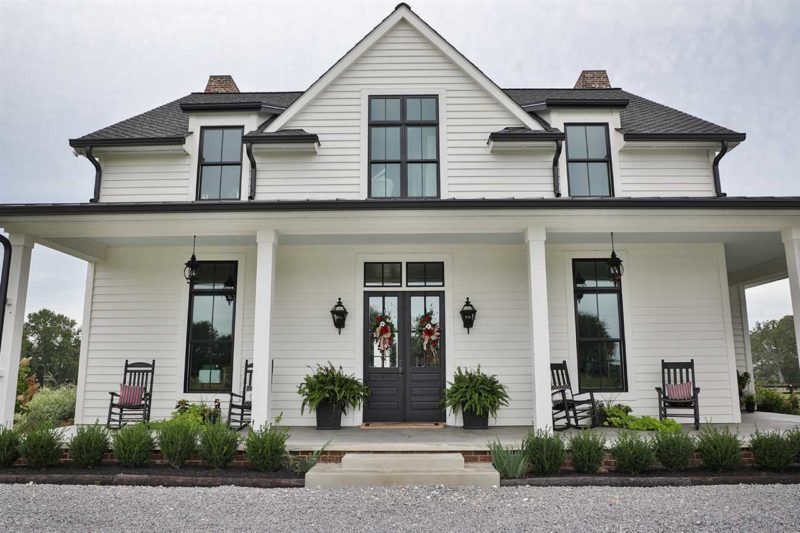 The porch wraps around three sides of the farmhouse with a black metal roof.
The double entry doors with glass panels are painted black.
And the windows have black frames, giving the exterior a more modern look.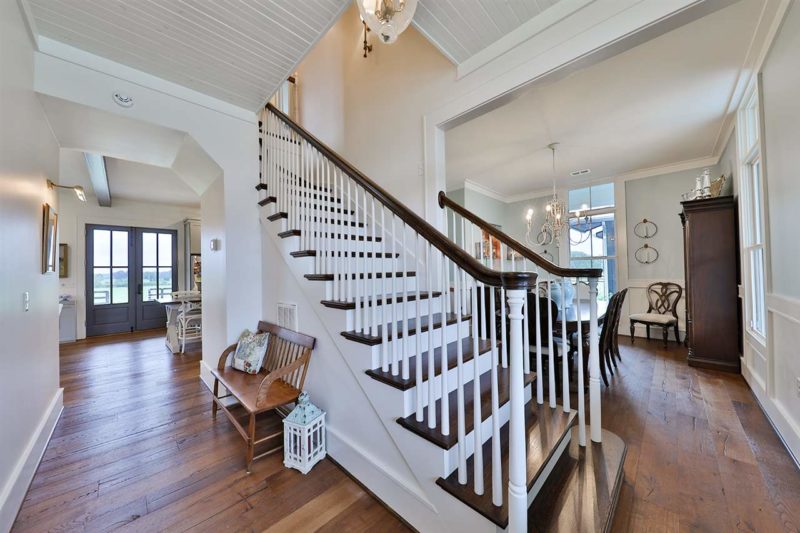 The farmhouse has 3 bedrooms + 2.5 baths.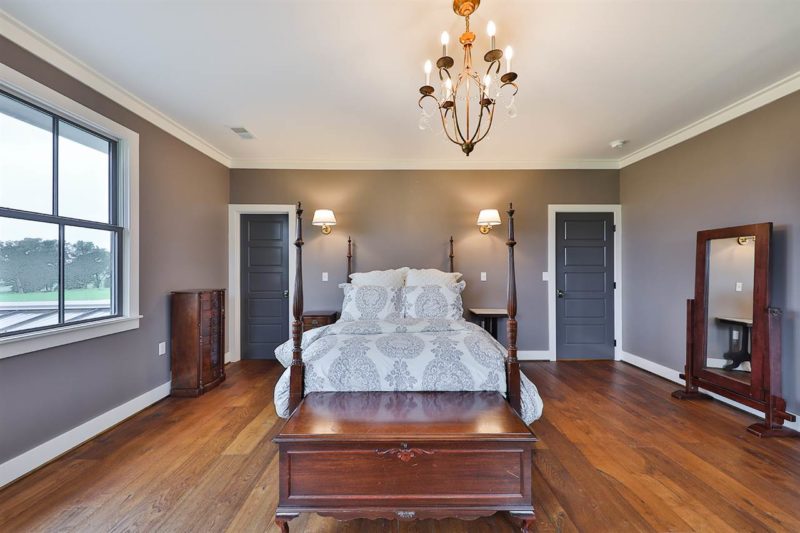 The Owners Bath has a clawfoot tub: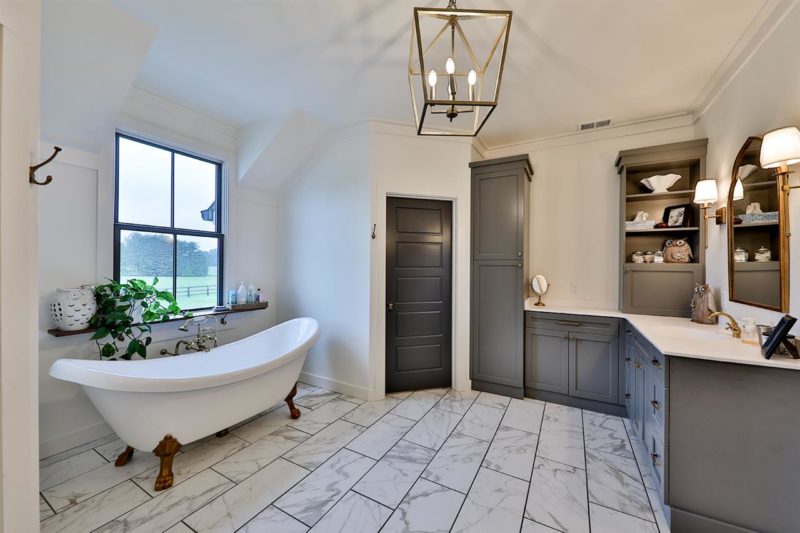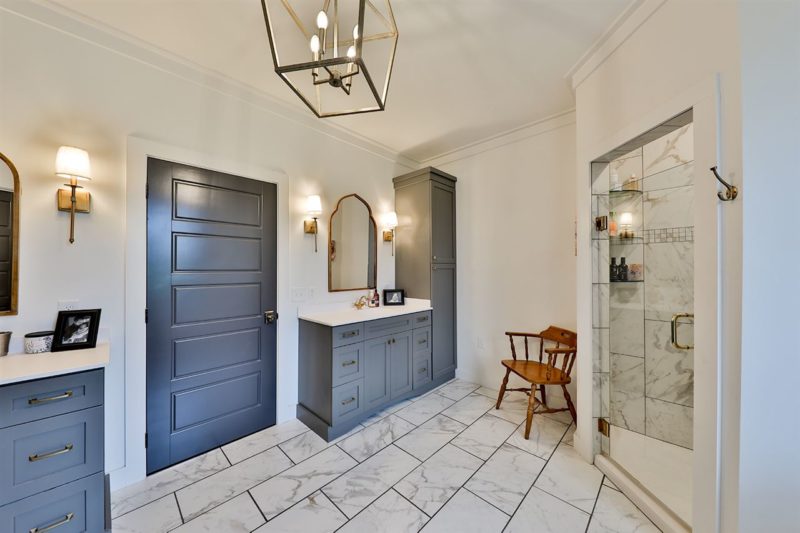 The farmhouse has about 3,500 square feet.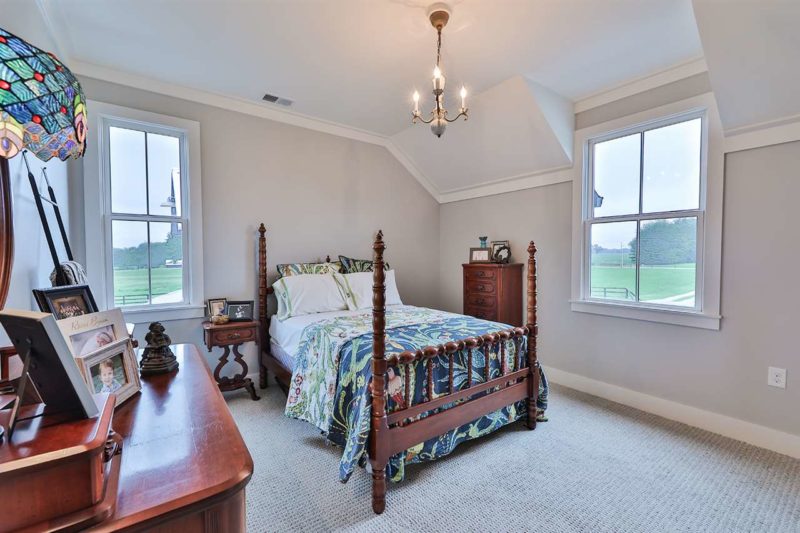 The Second Bath: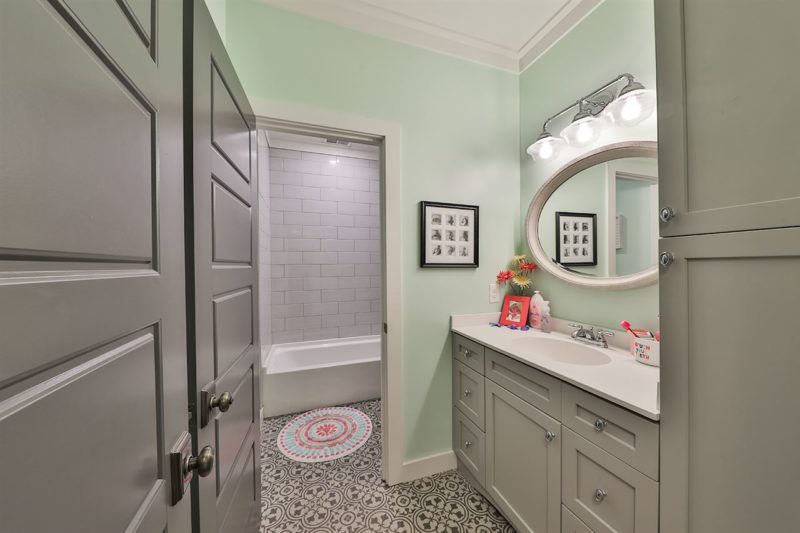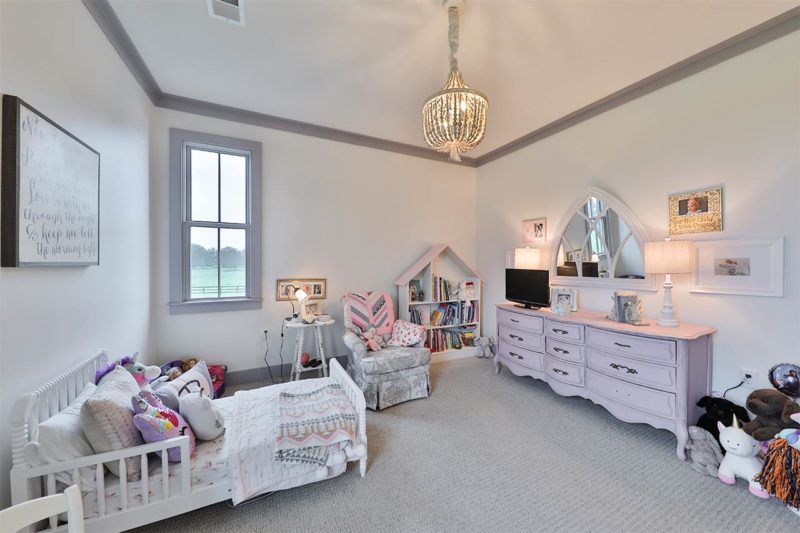 The Family Room has beamed ceilings and a fireplace: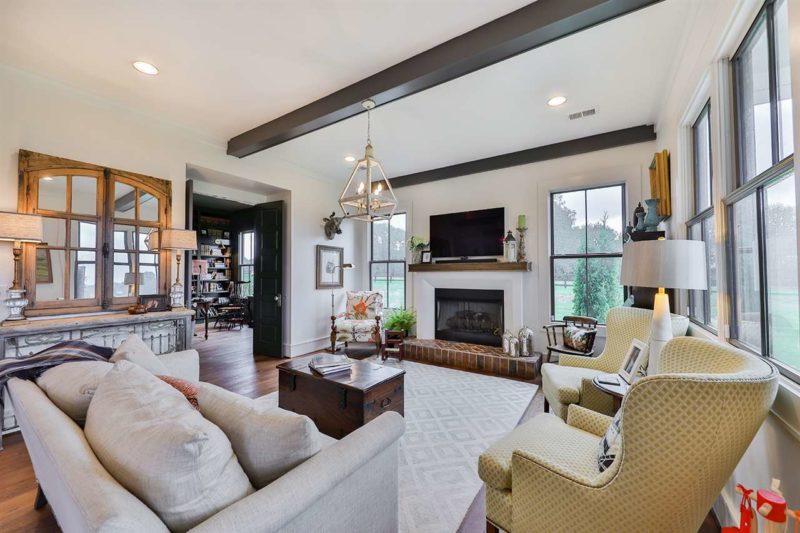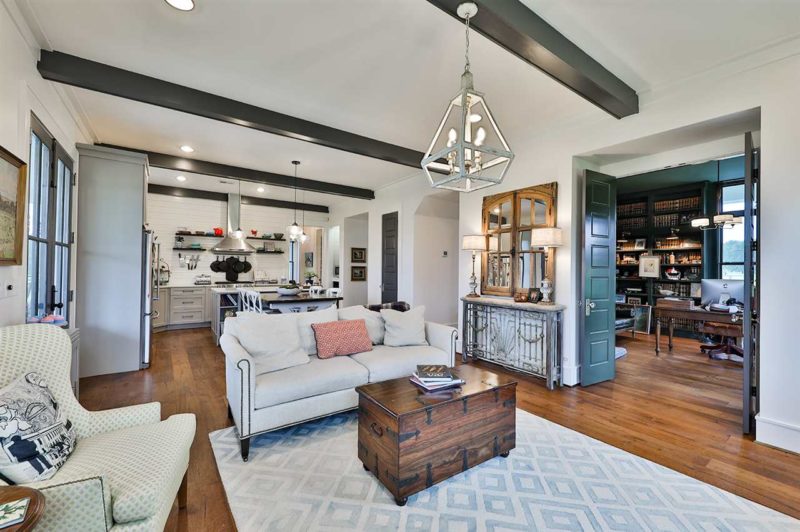 The Study is dark and moody with built-in bookshelves: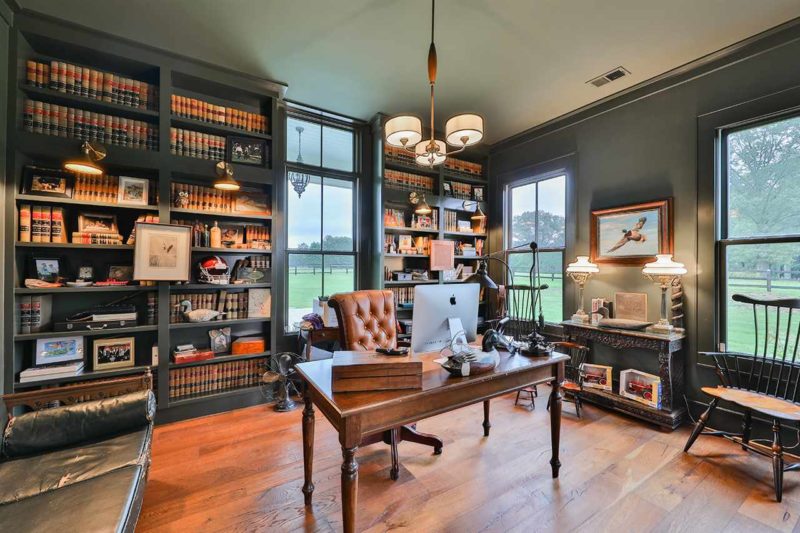 The Dining Room is painted a soft shade of blue: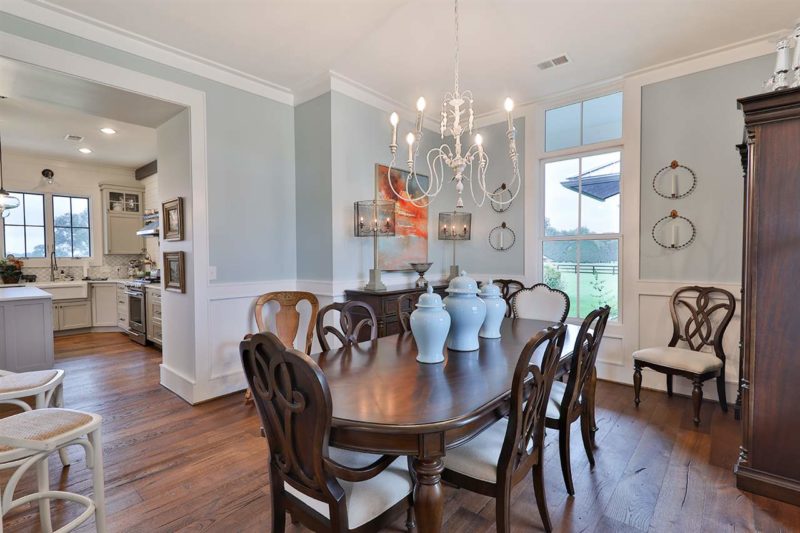 The Farmhouse Kitchen: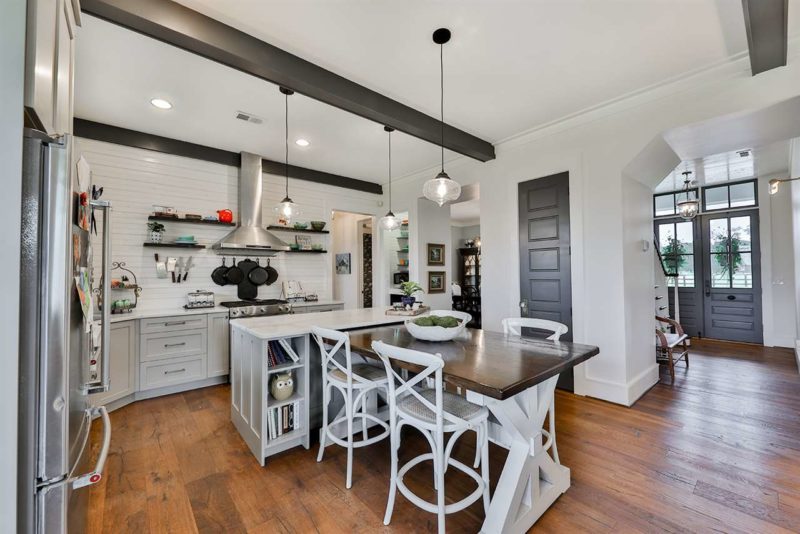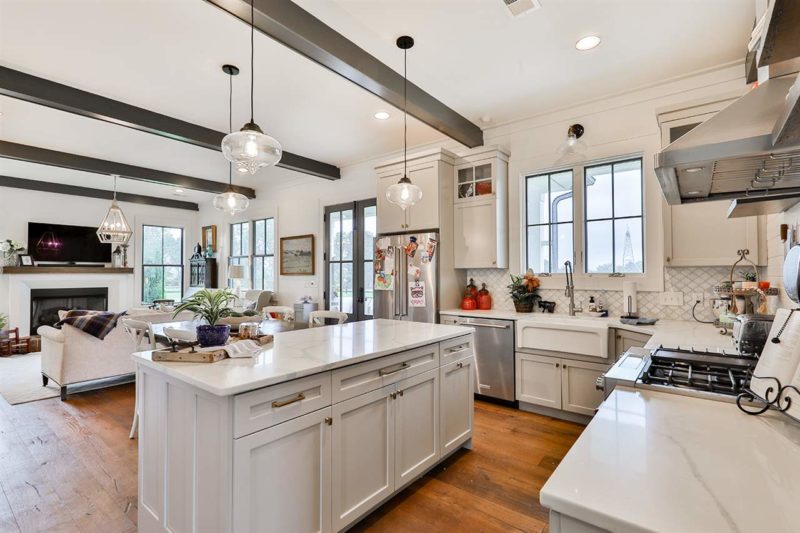 The Mudroom: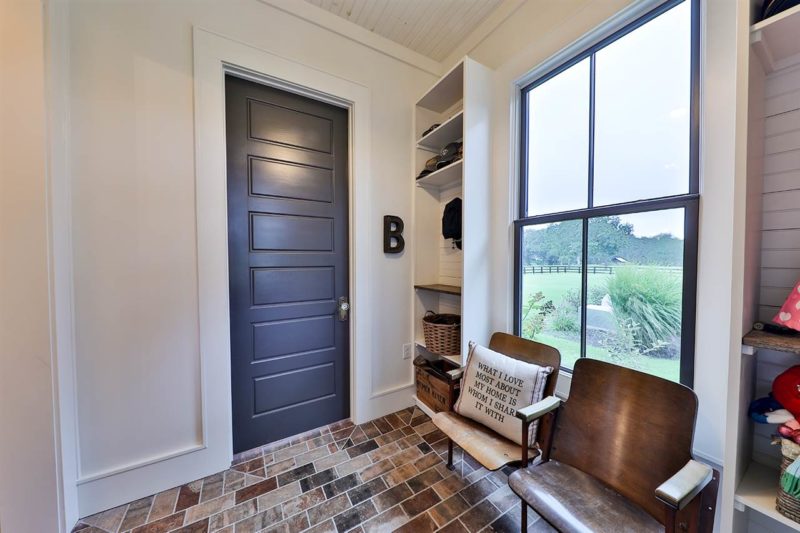 The farmhouse has a back porch, as well: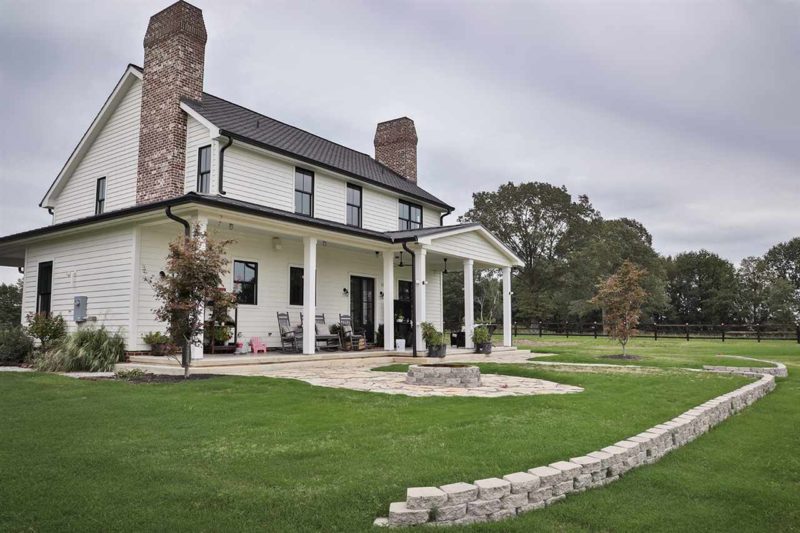 The three-car garage was designed to look like a barn on the property: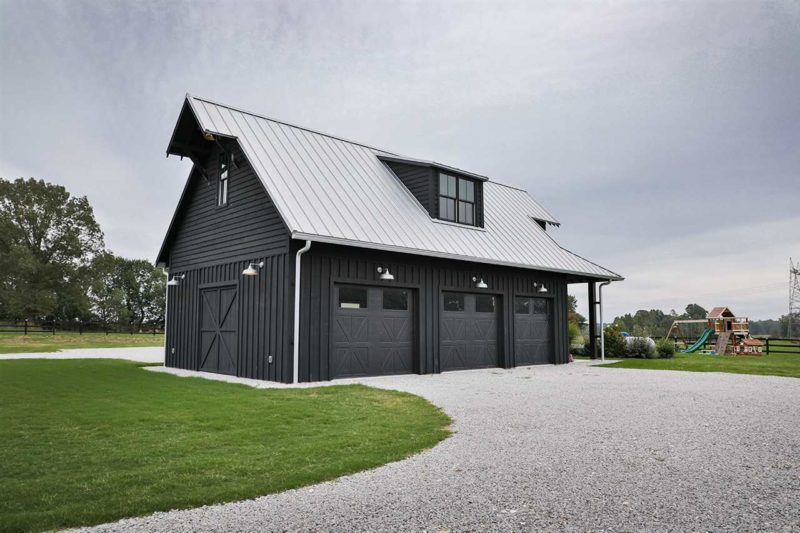 The farmhouse sits on 20 acres in Dresden, Tennessee: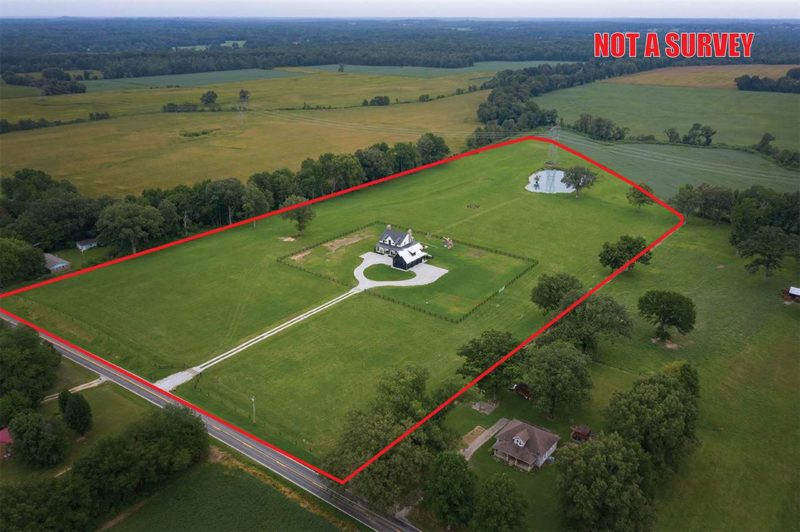 The listing says:
This gorgeous 3 bedroom, 2.5 bath home is comprised of 20 ac +/- and inspired by rustic farmhouse living. Not only does this property stand out for its unique architectural beauty, it also provides very energy efficient features such as spray foam insulation, tankless water heater, and low emissivity windows.
This property also provides an abundance of storage space such as built-in shelves, cabinets, and walk-in closets.
Outside, there is a covered front and back porch overlooking beautiful views.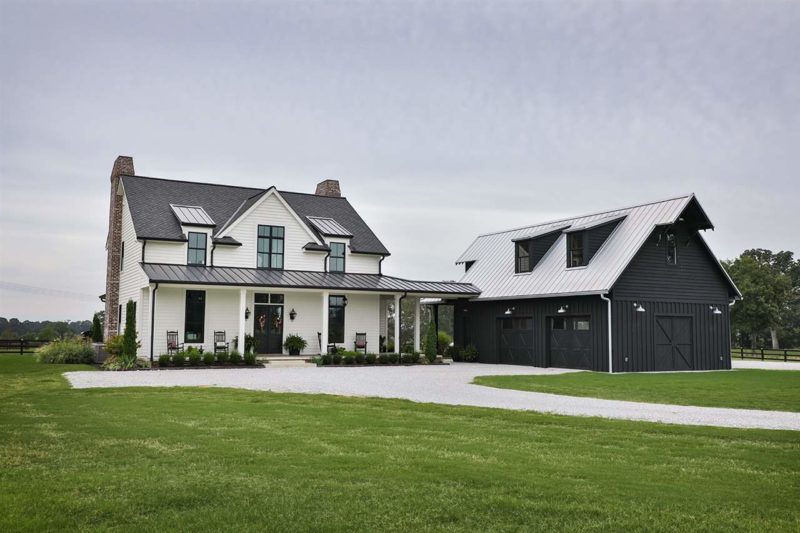 Photos courtesy of Wendell Alexander Realty. Thanks to Ashley for telling me about it and real estate agent Alexander J. Bynum for letting me share his listing with you.
If you have a house you think my readers would like to see, send it to me!
For more information about 1850 Lower Sharon Road, check the listing.