When designer Alison Kandler told me that her Santa Monica cottage was going to be featured in HGTV Magazine, I couldn't wait to see it.
I'd already fallen in love with her fab "farmhouse in the city" and could just imagine how much fun she'd have decorating a smaller place by the beach.
Take a look!

Alison Kandler's Colorful Cottage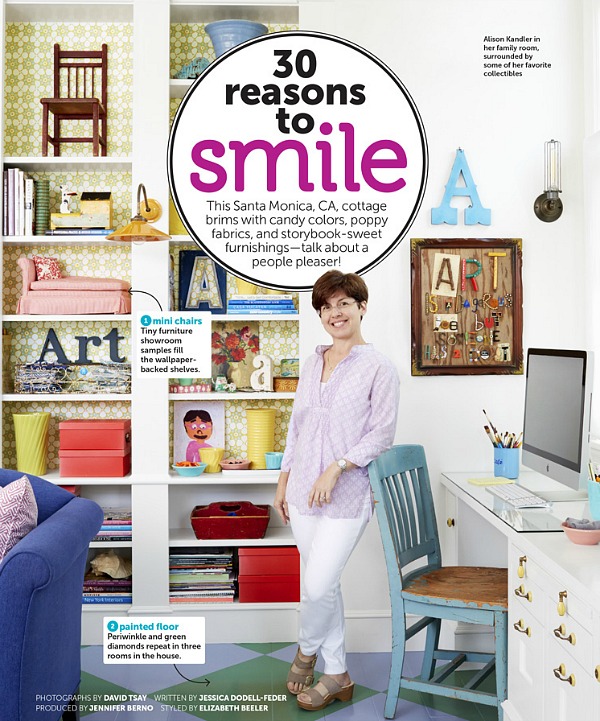 I think the headline in the HGTV Magazine article nailed it: Alison's interiors always make me smile. How can a room not look happy with periwinkle and green diamonds painted on the floors?
The painted floors continue into the dining area, which reminds me of the kind of room you'd find in a Mary Engelbreit print: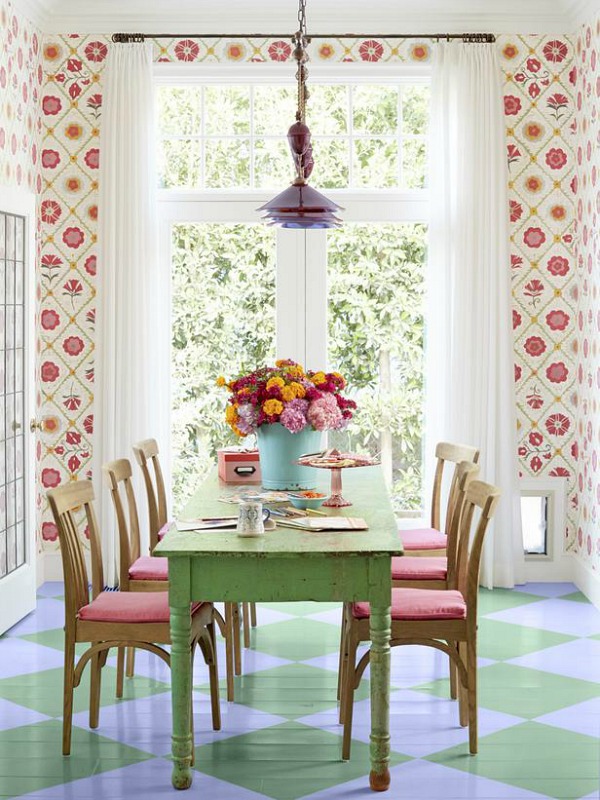 I checked out Alison's website to see what other photos I could find of the house. Here's one of the living room:
Elizabeth Beeler styled it for the magazine, adding some greenery and pink flowers, pulling several chairs out and moving the others around. Here's how it looked in print:
What other changes can you spot? An overhead shot of the room from her portfolio shows how much seating is actually in the room:
The article by Jessica Dodell-Feder says:
Reclaimed barn beams give this room instant patina, while whisper-pink floors (Oyster by Dunn-Edwards) add a feminine touch. "My husband's a really good sport," jokes Alison. To soften up the iron bed, she piled on block-print linens, mostly from John Robshaw Textiles.
Speaking of which…remember the Jason Bateman comedy The Change-Up? A lot of readers still search my blog for photos of the blue and white John Robshaw bedding in that movie.
"With its mash-up of cheery colors, charmingly shabby furniture, and mismatched patterns, the house has an upbeat, come-as-you-are feel to it."
Even the laundry room is pretty! But what sent the whole thing over the top for me was the kitchen. She told the mag she designed the kitchen and a lot of the colors throughout the house around the robin's-egg blue of her Lacanche range.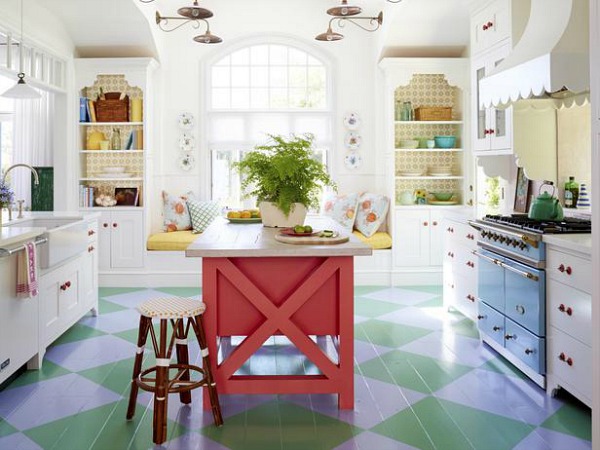 The island was painted "Claret Rose" (Benjamin Moore) to match the Anthropologie cabinet knobs and drawer pulls she used. You can see the other side of the kitchen and a closer look at the fabulous range and scalloped-edge hood: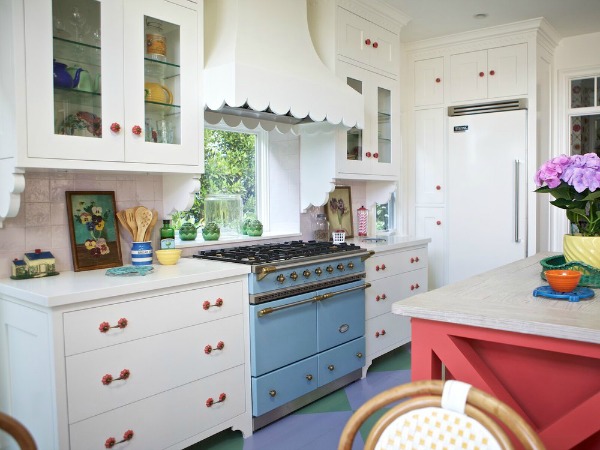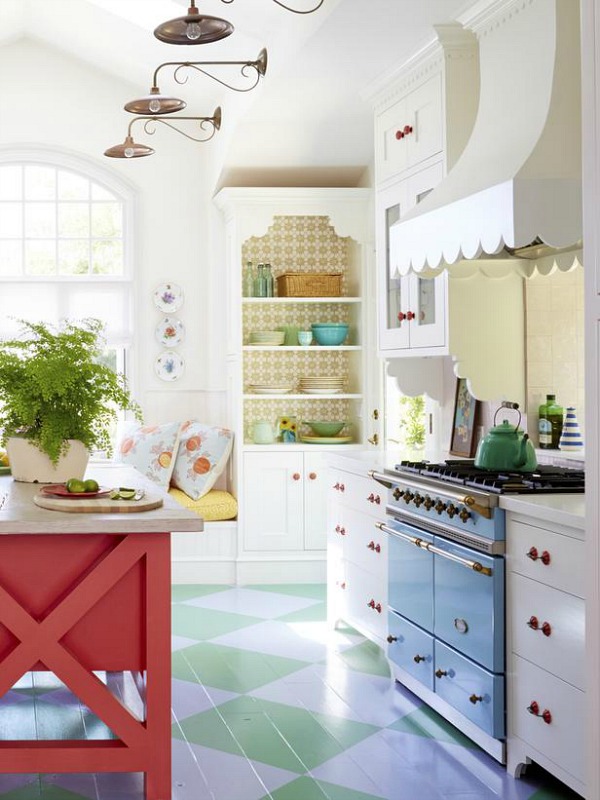 This looks like a life-size, grown-up playhouse that my inner child would like to have tea parties in.
Alison believes, "There's a way to have lots of color, vibrant prints, and interesting shapes without going over the top." Many thanks to her for sharing her home with us!
To see more, check the September 2014 issue of HGTV Magazine