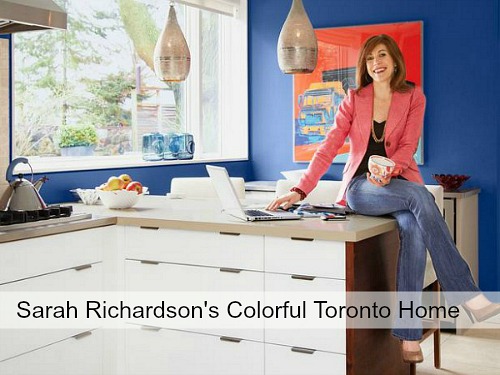 Designer and popular decorating-show host Sarah Richardson opened the doors to her eye-poppingly colorful home in Toronto for HGTV Magazine last year. It wasn't always this bold and bright, though, as an old 2004 issue of House & Home shows. Let's look at how her style has changed since then…
HGTV Magazine reports: "Walking into designer and HGTV host Sarah Richardson's house feels like opening a box of crayons — nearly every room is a different hue." Sarah says, "Because every room features a bold color, you're not caught off guard as you move through the house."
It's hard to believe that this is how the same living room looked ten years ago when it was featured in House & Home: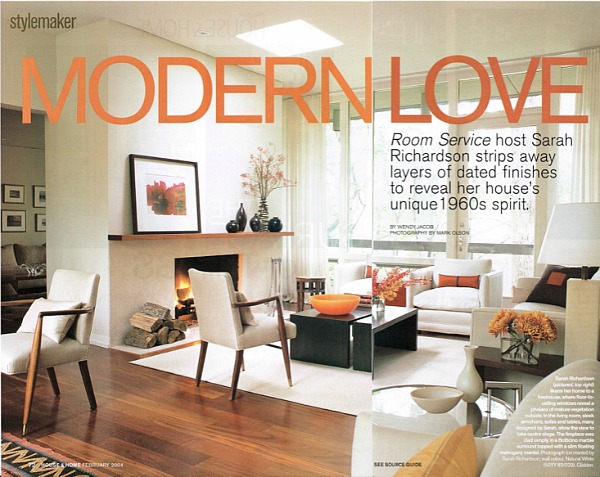 I had to scroll up and down a few times to be sure it was really the same room!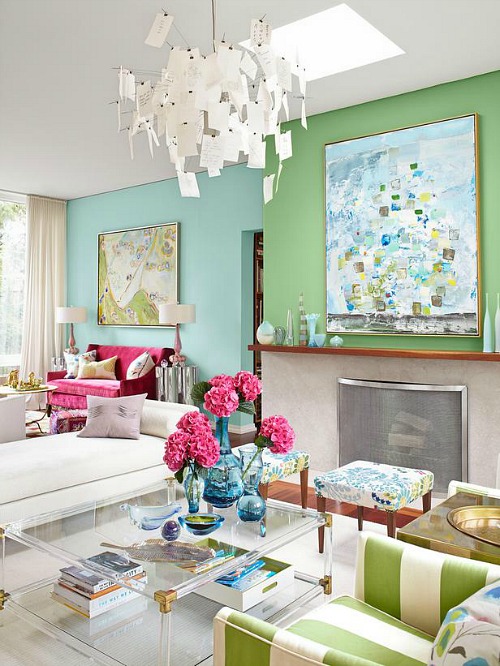 Sarah gave the two areas of the living room definition by painting the accent walls different colors (Jardin by Sherwin-Williams and Hazy Blue by Benjamin Moore).
She told BC Living, "My house is vividly painted. I repainted it before choosing my new designer paint collection for Para feeling that, if I'm going to tell people to embrace colour, I'd better do it myself. I was a little terrified, but I'm thrilled with the results; it's fun and exciting."
Here's another "before" photo from 2004, this time of the kitchen. The wall looks black but was described in the magazine as being a "deep plum."
The walls are now "an energizing but restful sapphire," but it might not stay that way for long. She says she repaints the room a lot: "These same walls have been raspberry, deep plum and aquamarine."
The bedroom was a calm, neutral space back in 2004, but she told the National Post in an interview titled "Going Taupeless" that she'll "never ever use browny taupes and beiges" in her house again.
It's a lot more colorful now, that's for sure, with paint colors like Eros Pink by Sherwin-Williams and Tasty Apple by Benjamin Moore on the walls:
HGTV Magazine has all the photos and details, including "tips for a happy-hued home." (Photos by Paul Costello.) Special thanks to Tim at Design Maze for finding the old magazine spreads from House & Home. Visit his blog to see more.
What do you think? Do you like the way her style has evolved over the years? Could you handle that much color in your house or do you prefer the more neutral look?

P.S. Visit my HGTV page to see more, including…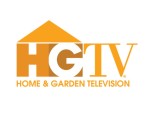 Whenever I write about HGTV, readers ask some of the same questions. For instance: "Why do they air shows like Love It or List It in constant…
The HGTV Smart Home 2014 is described as "an English country home" in Nashville, Tennessee. Fancy futuristic tech wizardry in houses doesn't excite me much,…