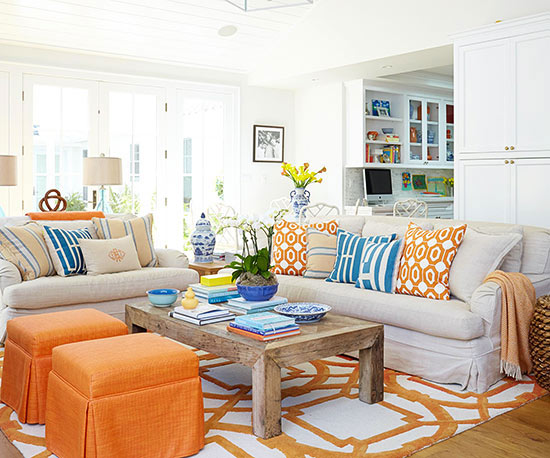 When I saw designer Dimitra Anderson's colorful California 1950s ranch featured in a recent issue of Better Homes and Gardens, her cheery combination of tangerine and turquoise caught my eye.
She wanted a "neutral canvas" to build color on without committing to any kind of permanent color scheme. Pick up this month's edition of Better Homes and Gardens to read the story and see all the photos!
See the photos on BHG.com

(photography by David Tsay; story by Kristine Kennedy).

Check out Dimitra's website Evars + Anderson to see more of her house

and other projects she's worked on with her design partner Nancy Evars.