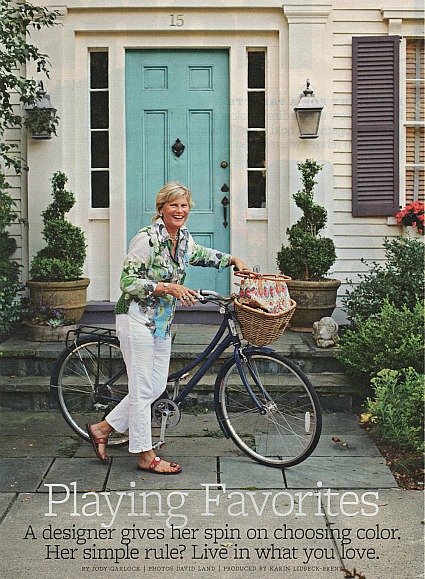 When I read the February issue of Better Homes and Gardens, the article about interior designer Ann Rae's house with the turquoise door is the one I kept returning to.
I even cut out some of the photos and pinned them to the bulletin board next to my desk (kids, that's what we used before Pinterest!).
This one's my favorite: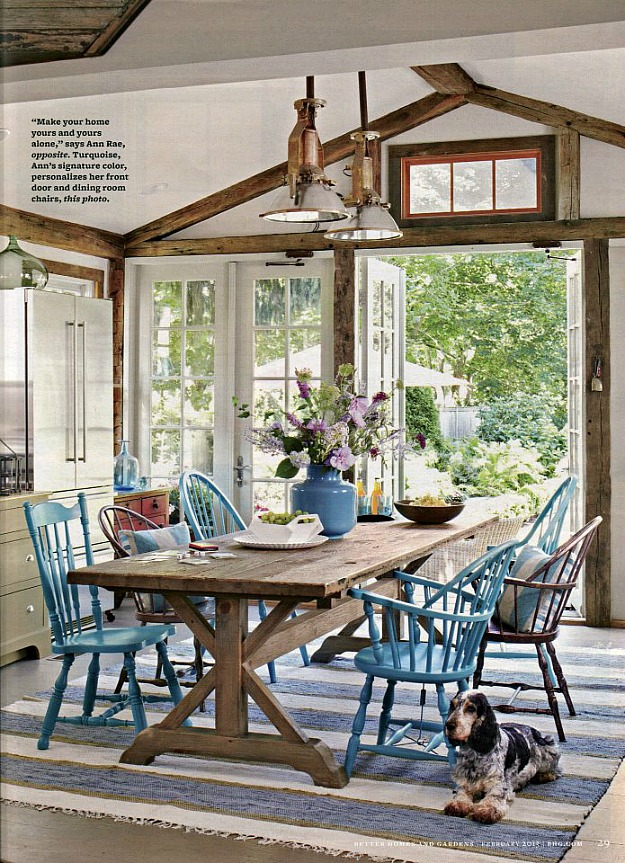 At first I thought it was some kind of sunroom.
But the caption refers to the "dining room chairs."
And then I saw the fridge to the left and realized that it's the best of both worlds: a kitchen that looks and feels like a sunroom!
"The colors in a home should be ones you're led to by instinct — ones you love and enjoy," she says. Her favorite is turquoise. "You need that one something to hold everything together."
To see the article by Jody Garlock and photos by David Land,