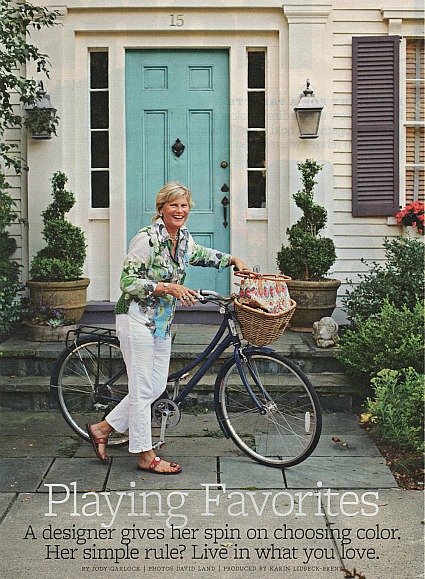 When I read the February issue of Better Homes and Gardens, the article about interior designer Ann Rae's house with the turquoise door is the one I kept returning to. I even cut out some of the photos and pinned them to the bulletin board next to my desk (kids, that's what we used before Pinterest!). This one's my favorite: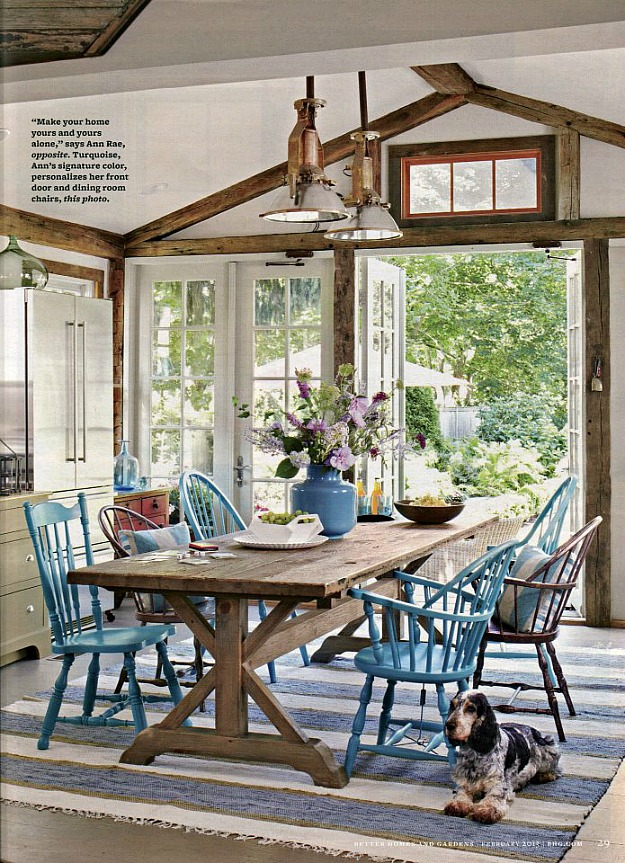 At first I thought it was some kind of sunroom–you know how obsessed I am with sunrooms! But the caption refers to the "dining room chairs." And then I saw the fridge to the left and wondered…is it actually part of the kitchen?
That sent me on a search to find out more about the room, and I came across Ann's website. Oh, happy day! She has more photos of the room in her portfolio, so we can see the rest of it!
It's always interesting to see what's been tweaked or changed for a professional photo shoot. The chairs are different, for one thing, and the rug is missing.
In this one you can clearly see it's a kitchen. A kitchen that looks like a sunroom. Love it!
And on the other side of the room? A brick hearth.
"The colors in a home should be ones you're led to by instinct–ones you love and enjoy," she says. Her favorite is turquoise. "You need that one something to hold everything together."
This bedroom got a big dose of her favorite blue-greens. She told the mag that she was "going for a playful look because my grandchildren sleep here." Lucky kids!
To see the article by Jody Garlock and photos by David Land, pick up the February 2013 issue of BHG. To learn more about designer Ann Rae's work, visit her website.
P.S. If you like comparing magazine photos to the real thing:
Actress Ginnifer Goodwin opens the doors to her home in California for the new issue of Elle magazine. Ginnifer--called Ginny by her friends--films her popular…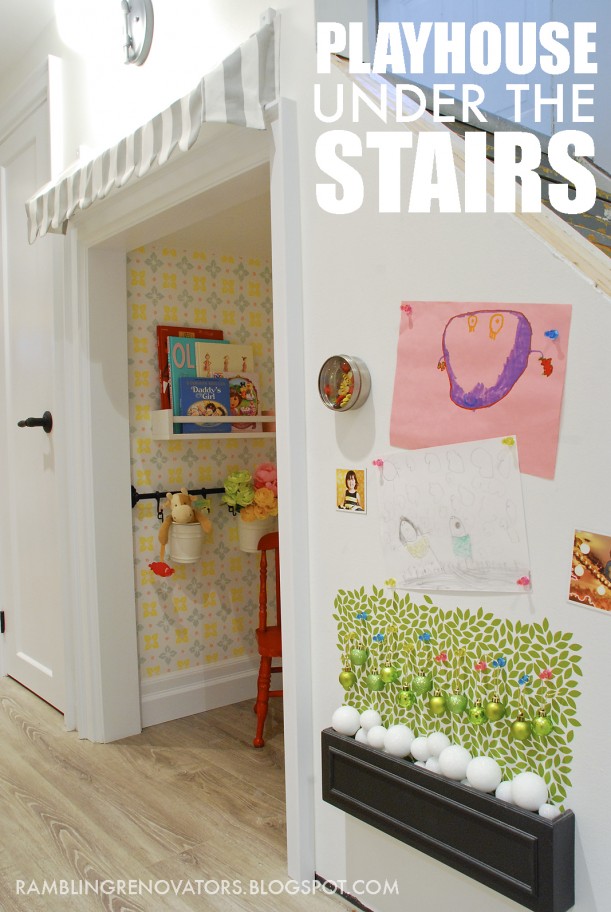 When I saw this adorable little play space and book nook that Jennifer and her husband created for their daughter Chloe under the stairs, I…