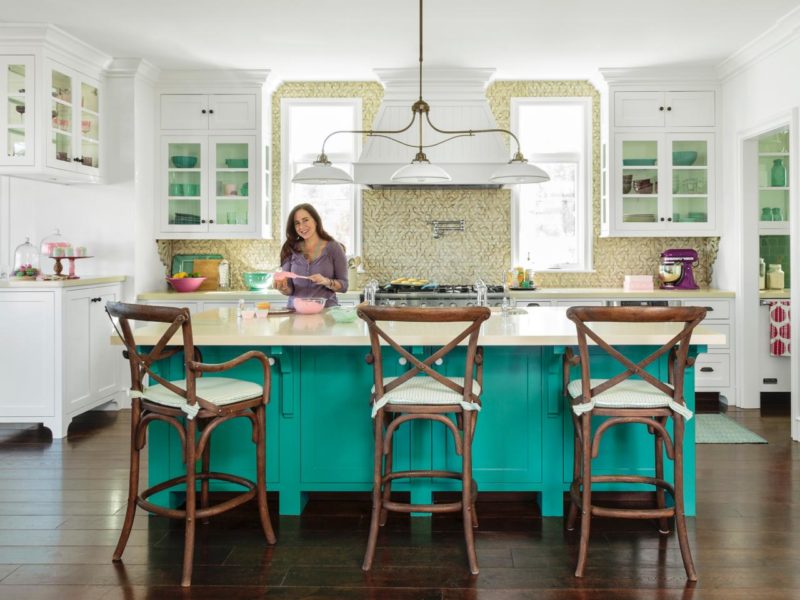 When Jeff and Michelle were building their house in California, he wanted neutral white rooms, while she was leaning toward gray and burgundy. But designer Alison Kandler encouraged them to try "happier hues" like purple and turquoise.
Michelle was pregnant with twins at the time and agreed that the rooms called for more "fun, kid-friendly colors." It was designer Alison Kandler's job to pull those colors together, which she did by keeping the furniture "classic" and most of the walls white (Dunn-Edwards "Whisper," to be exact). Then the shades of purple and turquoise were added with fabrics, tile, and accessories.
Keep scrolling to see how the rooms turned out and see what you think of this colorful mix!

Decorating with Turquoise and Purple
Homeowners Jeff and Michelle said, "We were surprised at how the house ended up,
but you can't argue with the awesome results."
The shades of purple continue into the Master Bath, as well: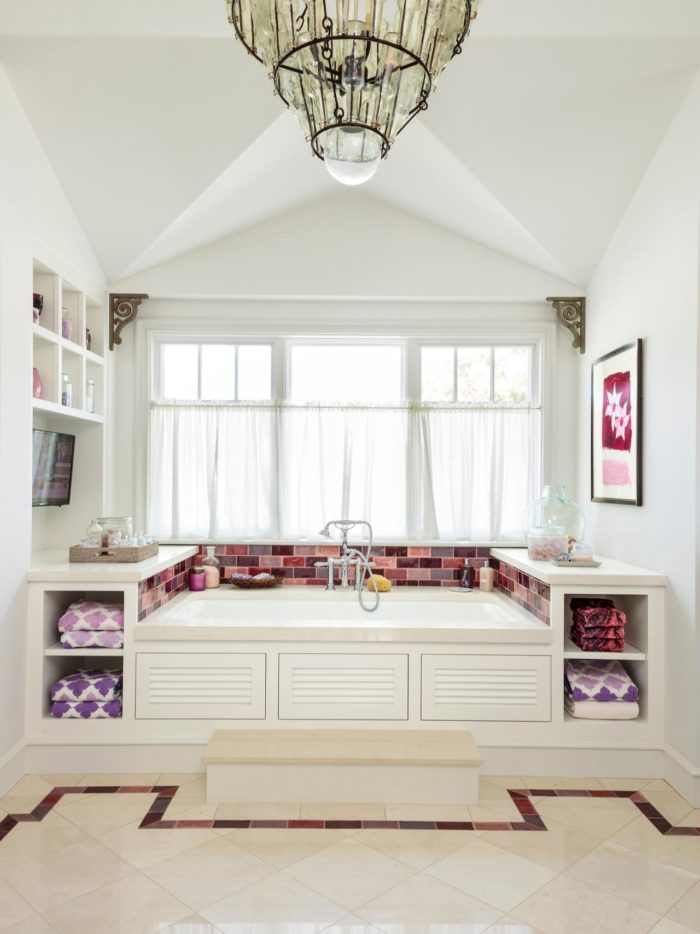 The Guest Room has Painted Purple and White Diamond Floors: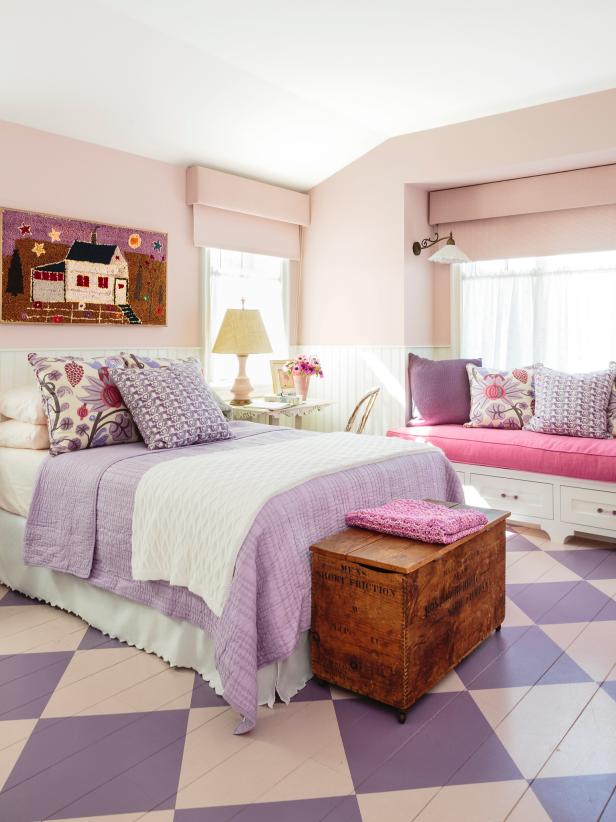 What do you think of the mix of colors they used? I've got to say I'd never think of putting turquoise and shades of purple throughout a house, but they made it work. It's always refreshing to see something a little different.
Thanks to Designer Alison Kandler for telling us about her project!

(story by Kathleen Renda and Jennifer Berno; styling by Liz Strong; photos by Mark Lohman).