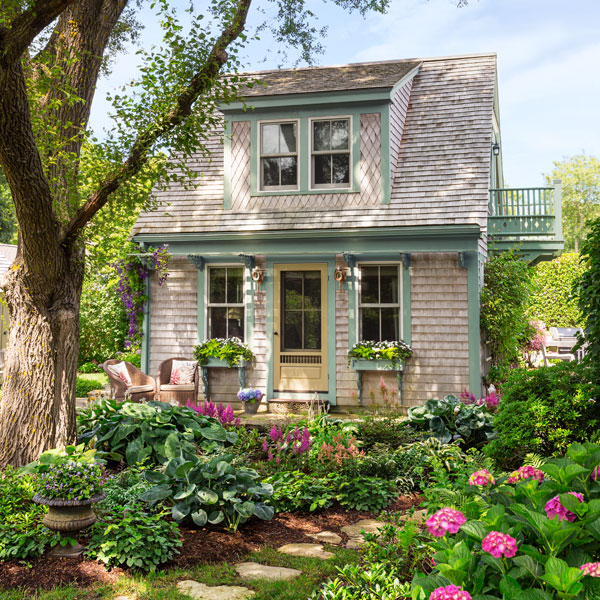 I kinda flipped when I saw how homeowners Marilyn and Brian turned what had been a run-down garage behind their home on Cape Cod into a charming guest cottage.
The potential downside, though? Their guests may never want to leave…
It was featured by This Old House.
The homeowners hired architect John Kuhn, contractor Tom Hague III, and interior designer Tina Lalonde to transform it into a guest cottage.
To look at it now, you'd never know it was once a garage…or that it was built in the 1960s!
Kuhn Riddle Architects won the 2013 Chatham Preservation Award for restoring the main house, built in 1880. You can see the photos on their website.
I really wanted to get a peek inside the main house, too, and found an article about the kitchen if you want to see it!
For more photos and information about the garage-turned-guest cottage: This Old House and

Kuhn Riddle Architects. (TOH Story by Deborah Baldwin; photos by Keller + Keller).