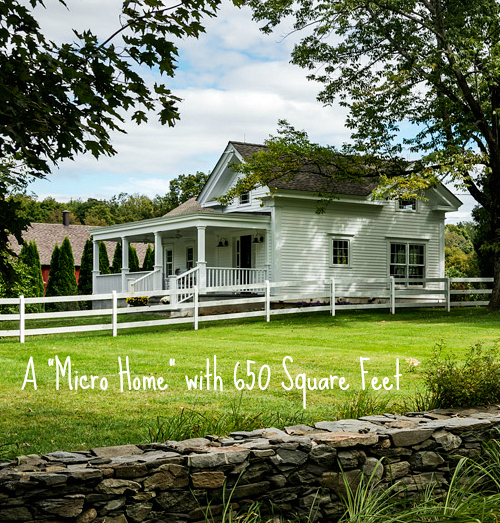 This little house lives larger than it looks.
Architect James Crisp tells me he designed it as a full-time residence for a client who was downsizing and moving near family.
They wanted it to echo the style of the old Greek Revival that sits nearby on the property in Eastern Connecticut. Take a look!

Designing a Small House with a Big Porch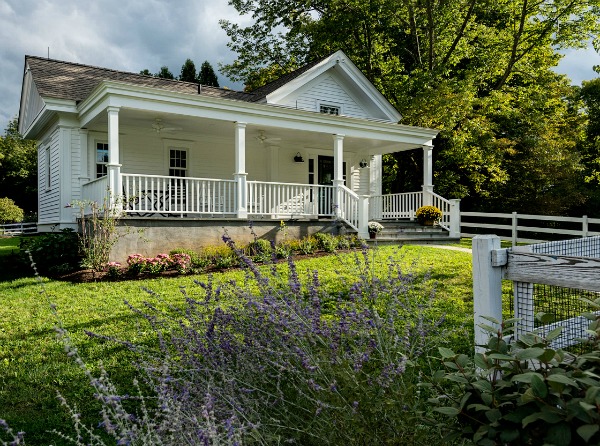 It has a small-town, sit on the porch while Andy Griffith plays his guitar kind of vibe…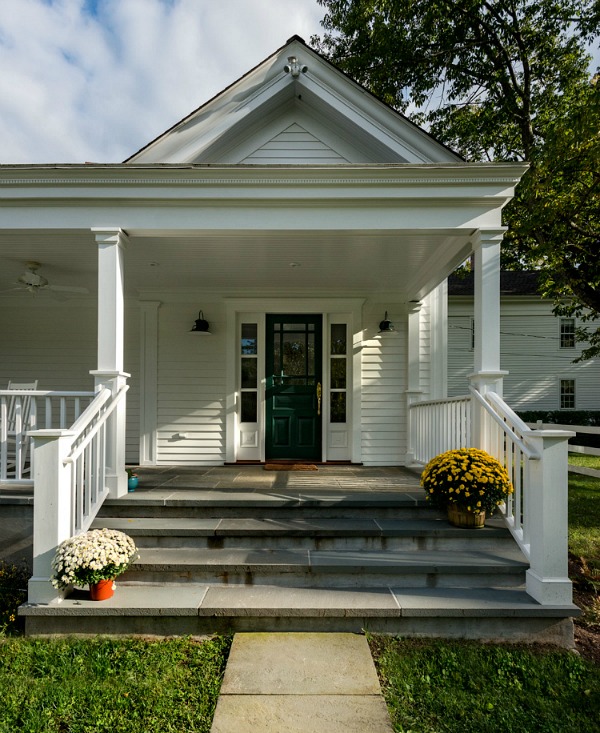 Jimmy Crisp (literally) wrote the book on porches:
On the Porch: Creating Your Place to Watch the World Go By.

He tells me, "We have a lot of fun designing these micro homes, and we get a plenty of feedback about how much fun they are to live in."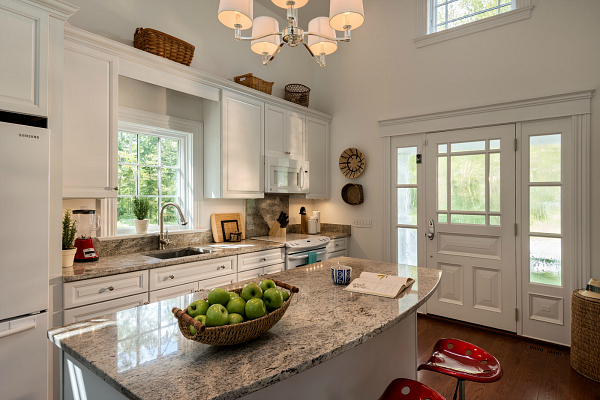 The house is pretty "micro" at 650 square feet, so the 350 square feet of porch
becomes additional living space when the weather permits.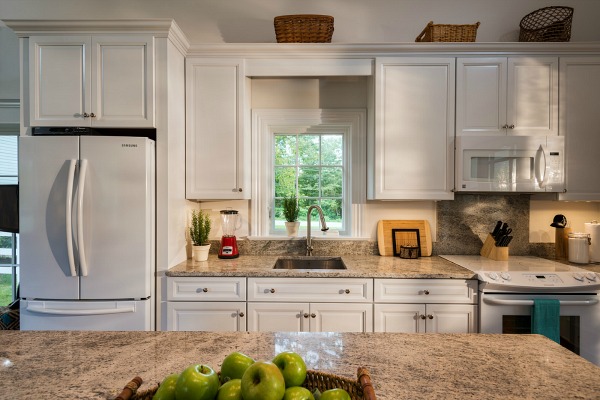 The vaulted ceilings make the house look and feel bigger than it is.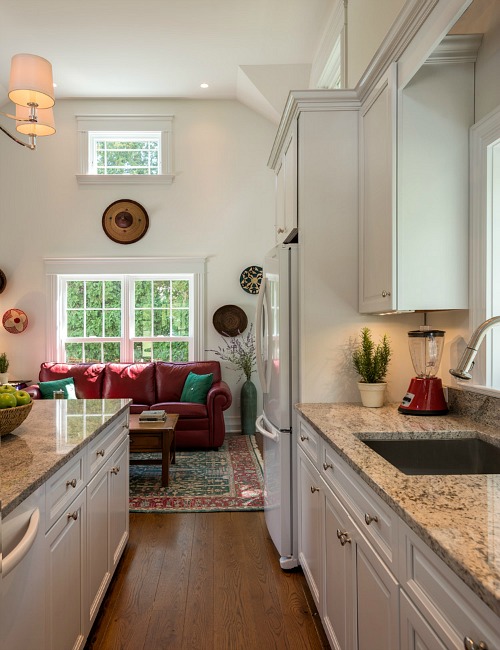 Like we saw in Carmella's tiny house, the more windows in a small space, the better.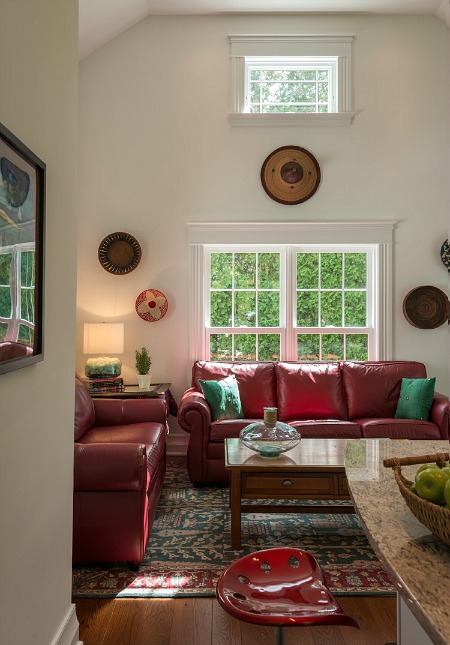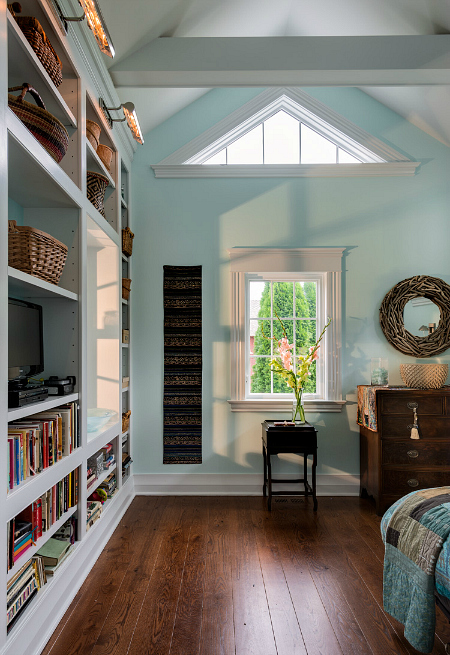 Built-in bookshelves like these are a great way to add storage to a small space.
I like how they frame the two windows on that wall.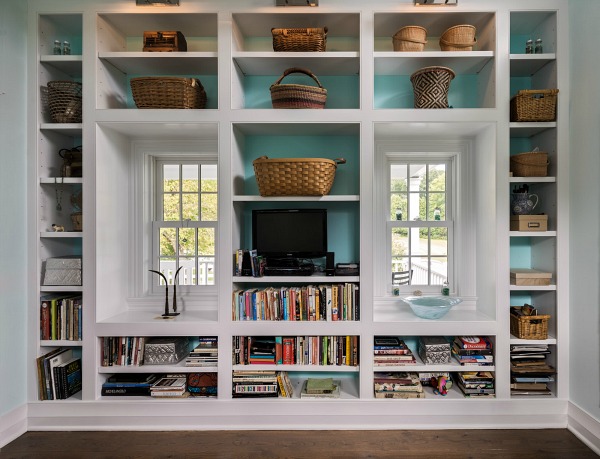 He says they're often asked to design small homes like this. Sometimes they're meant to be used as guest houses,
but occasionally they're a primary residence like this one is.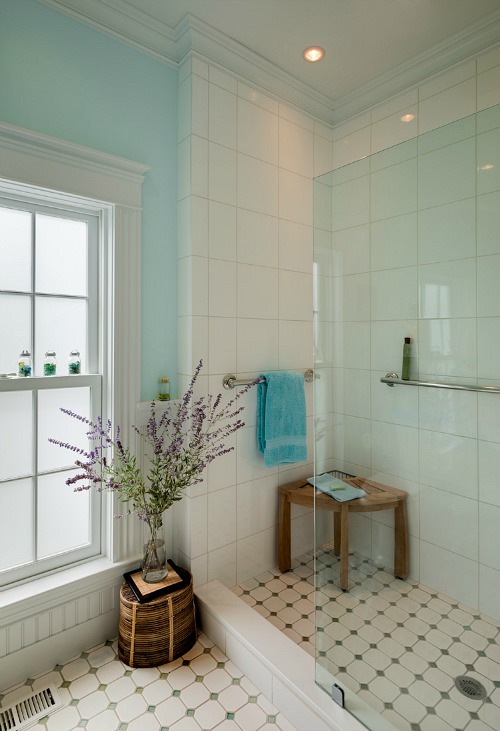 There's just something appealing about them: "After designing a guest or pool house, we have had the owners tell us that they spend more time in the secondary structure than their main home."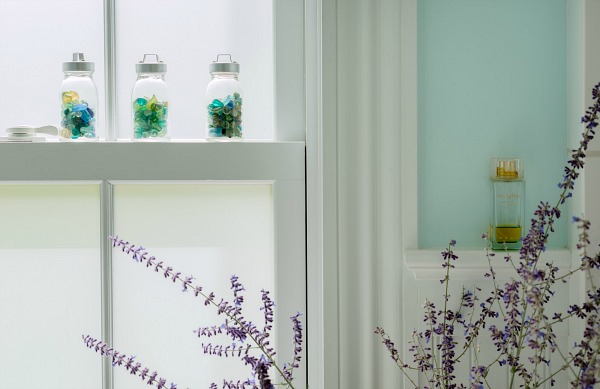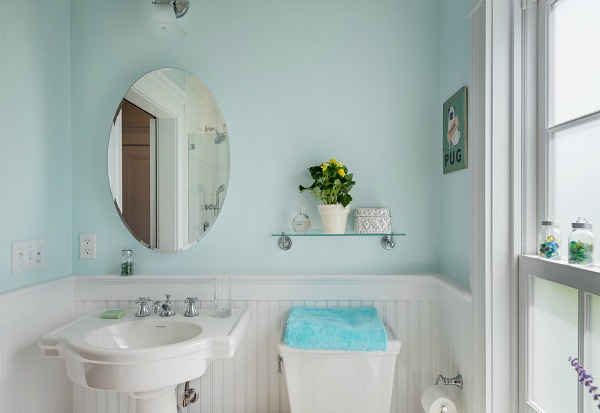 Crisp Architects designs projects throughout New York, Connecticut and Massachusetts.
For more information and examples of their work, visit their website.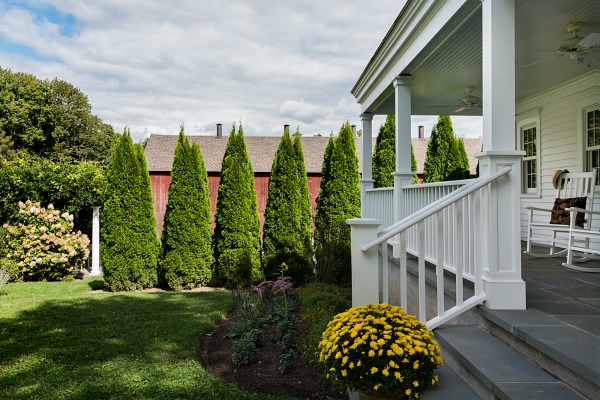 "In spirit, it could have been built in the 19th century," he says.
In the photo below you can see the family's Greek Revival beside the little house and how beautifully the new blends with the old on the property.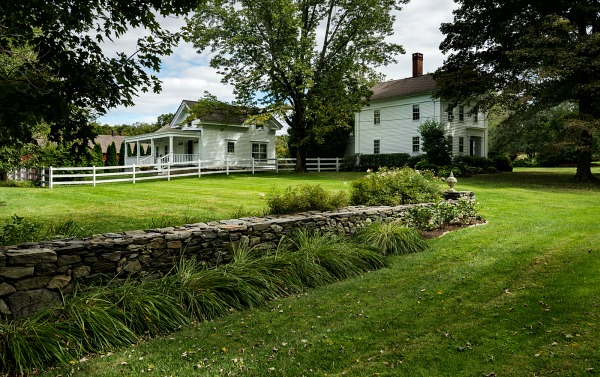 Thanks to the architect for sharing his project with us.

Visit his blog to see more of his work.

Photography by Rob Karosis.