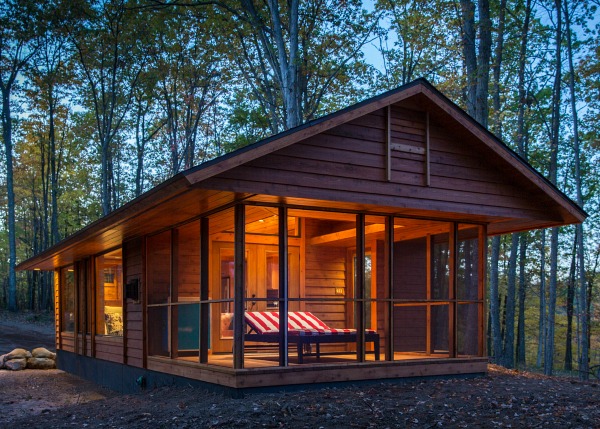 Tiny houses of all kinds intrigue me. I love seeing how people pare things down to the essentials to make them work.
You wouldn't know by looking at it, but this 400 square-foot "ESCAPE Cabin" was designed by architect Kelly Davis with a major feature that most don't have: It's mobile.
It's considered a "Park Model RV," which means you can take it wherever you want and, you know, park it like a camper.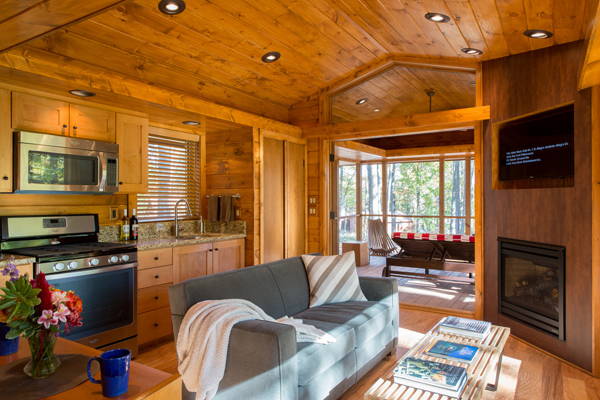 "Designed for quick installation, ESCAPE has single drops (for water and sewer), plus a very simple electrical connection," its website explains. "Just plug and play."
No foundation is needed, and there's no property tax to pay: "You can get the already assembled ESCAPE cabin delivered to you, and the cabin is designed to travel anywhere on the road."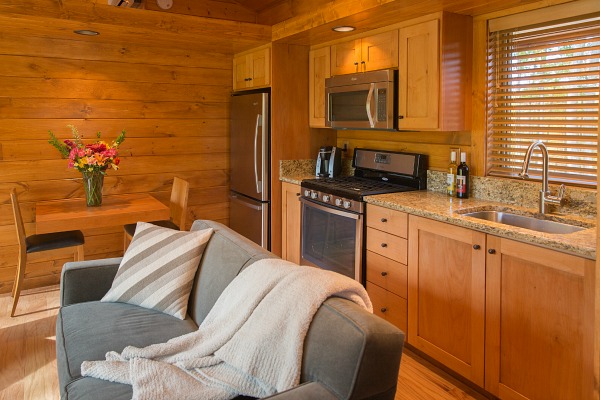 Kelly Davis from SALA Architects, who had experience designing "normal" cabins and cottages in the past, paid attention to every detail that went into creating the ESCAPE, from cedar lap siding on the outside to recyclable and sustainable materials inside.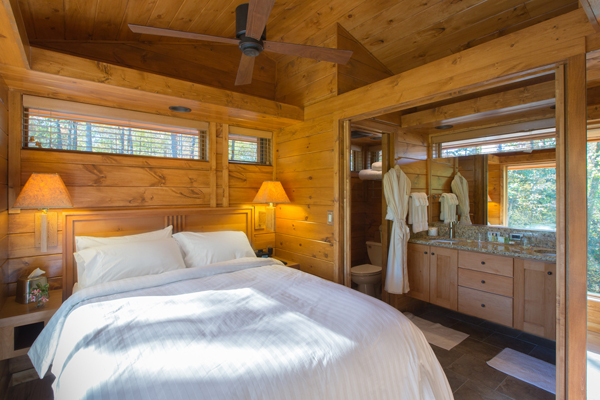 The website explains another advantage it has over traditional cabins: "By law it is considered an RV. Therefore you can easily finance it at any bank in the same way you would finance a car or RV…much easier than obtaining a mortgage and much quicker."
You can move it like you would a mobile home (it requires a mobile home-type of moving truck).
The website explains, "Park Models are mobile but are generally parked in one location for extended periods of time…hence the term Park Model."
This model is parked at Canoe Bay in Northwestern Wisconsin, surrounded by trees.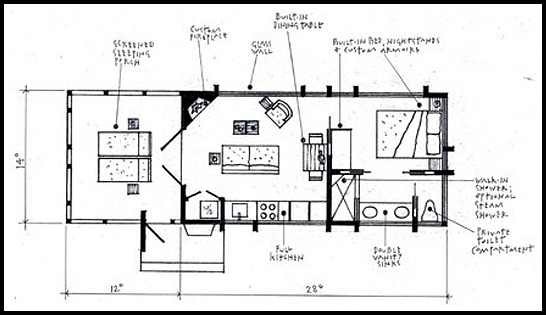 "Become one with nature with virtually no carbon footprint: The ESCAPE is an incredibly green and environmentally friendly living solution. It is constructed entirely of recyclable or sustainable growth materials and consumes very little power."
They're calling the response to the introduction of this new cabin "overwhelming" so far. I can see why! Thanks to them for telling us about it.