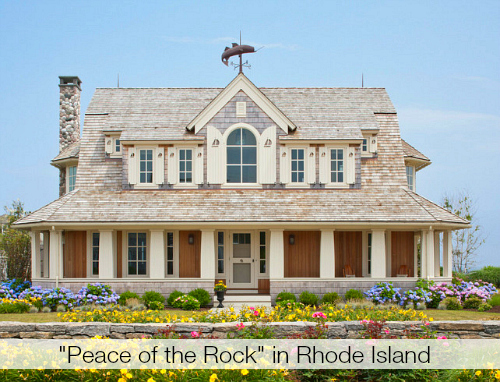 Feel like daydreaming a little? This house was built last year on the coast of Rhode Island as a summer retreat for one lucky family, who named it "Peace of the Rock." I'd love to be spending Memorial Day weekend here by the water…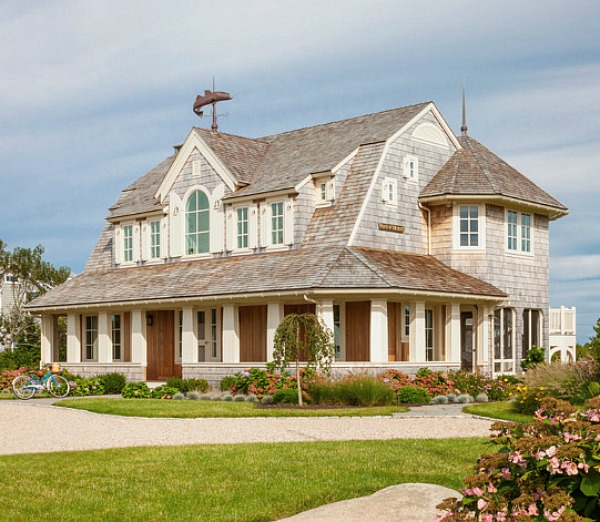 The builders and architects are Polhemus Savery DaSilva: "The South Coast Rhode Island neighborhood in which Peace of the Rock is situated is largely flat — a coastal plain punctuated by large glacial erratics."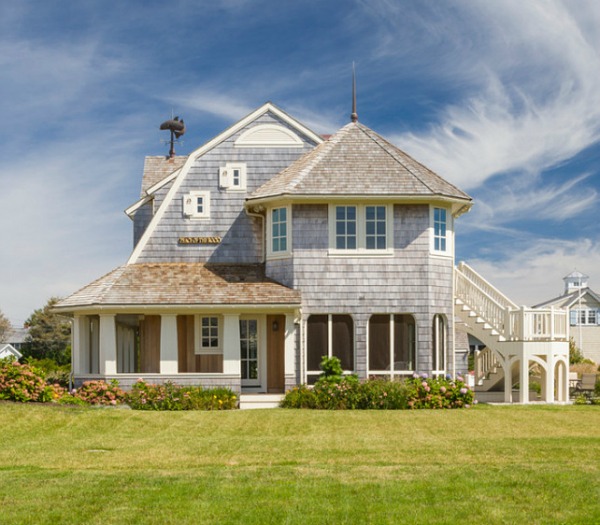 "The house has a playful attitude appropriate for a family that uses it for summer vacations."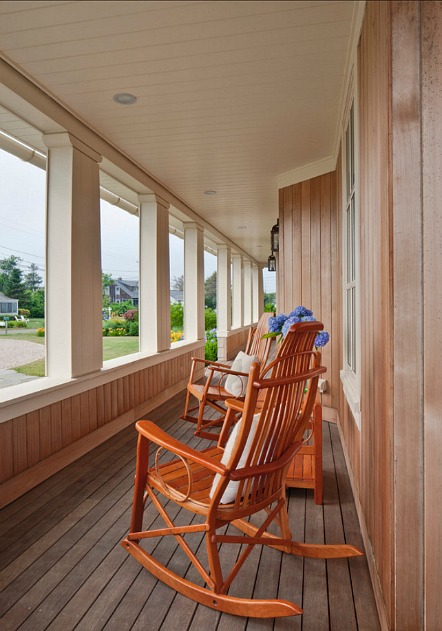 How dreamy would it be to have a place like this to retreat to with your family each year? Not sure I'd be able to leave it again in the fall, though.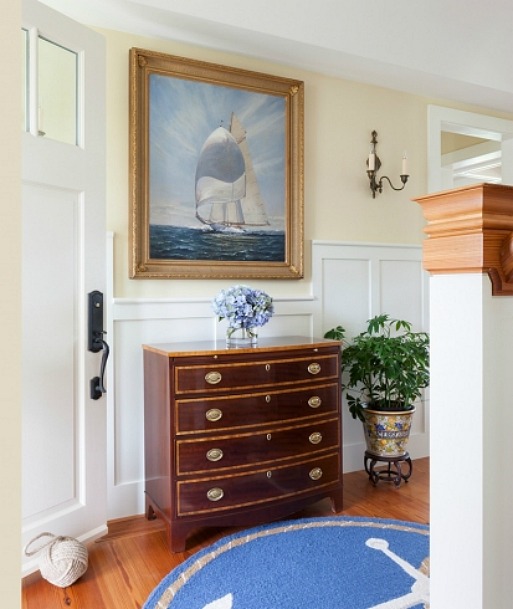 Older homes in the neighborhood are generally smaller, gambrel-roofed cottages, the architects explain, whereas the newer homes being built in the area tend to be much bigger and more elaborate. These clients, however, "were not interested in something large and showy."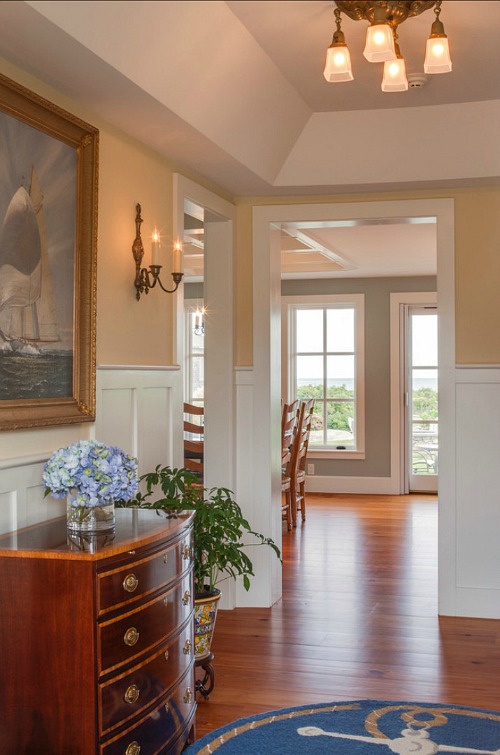 "They wanted a comfortable family home more in keeping with the vernacular cottages that give their neighborhood a character of laid-back, friendly, fun." The house is around 2,500 square feet.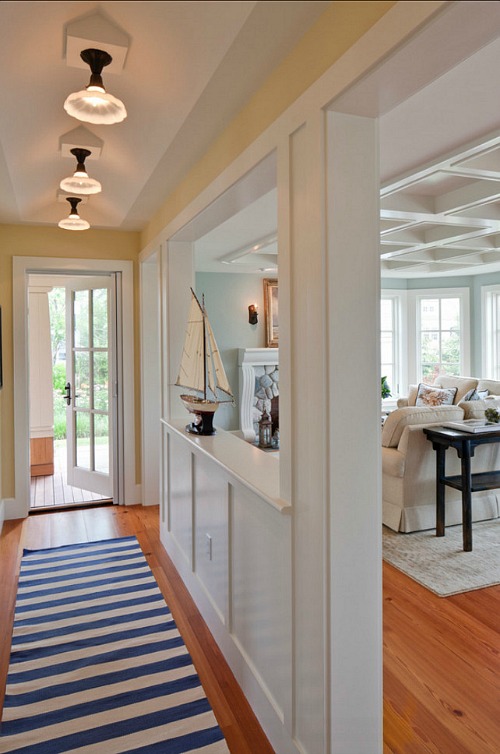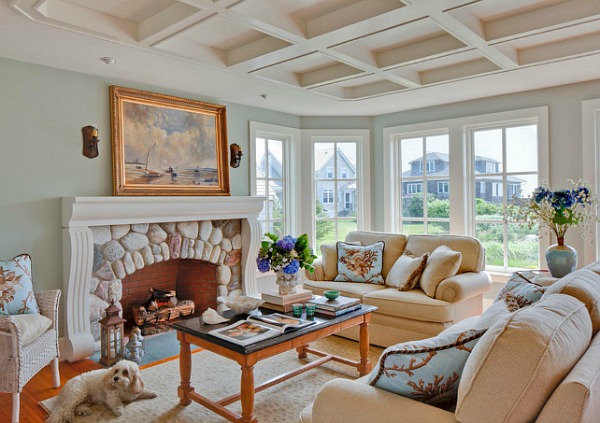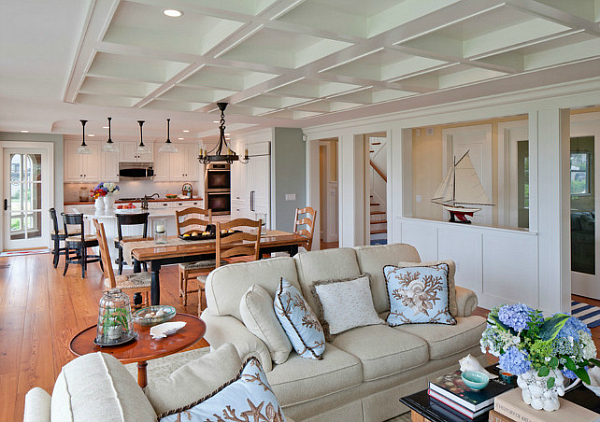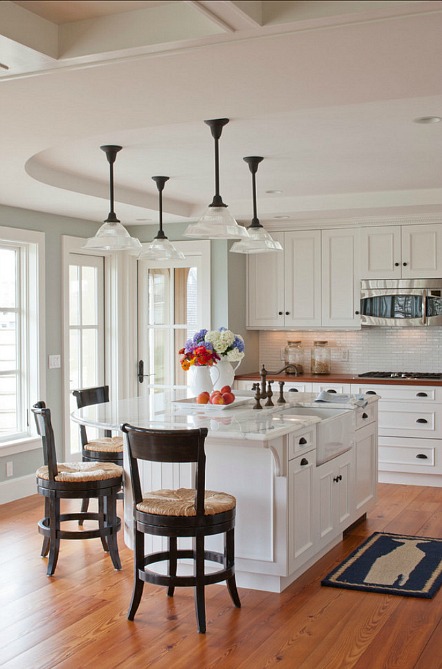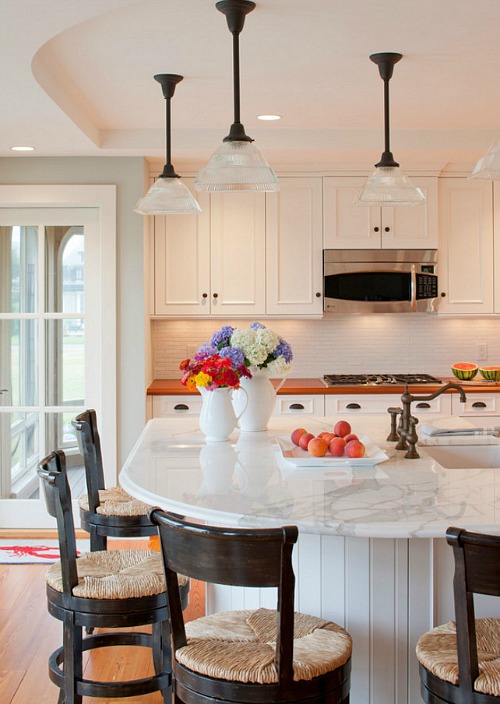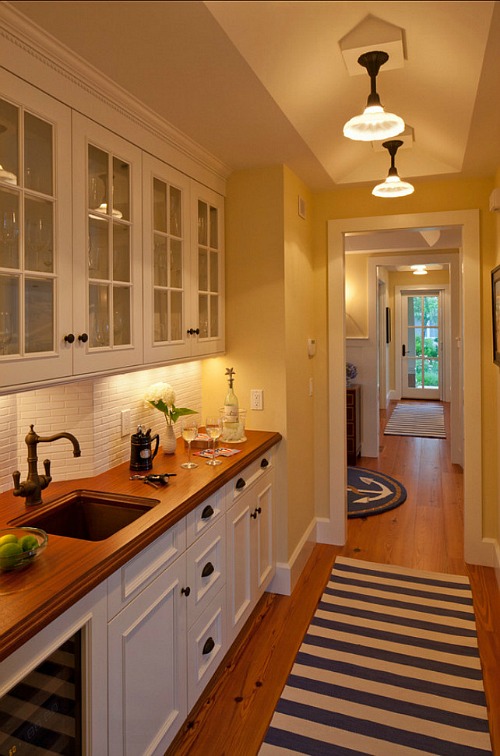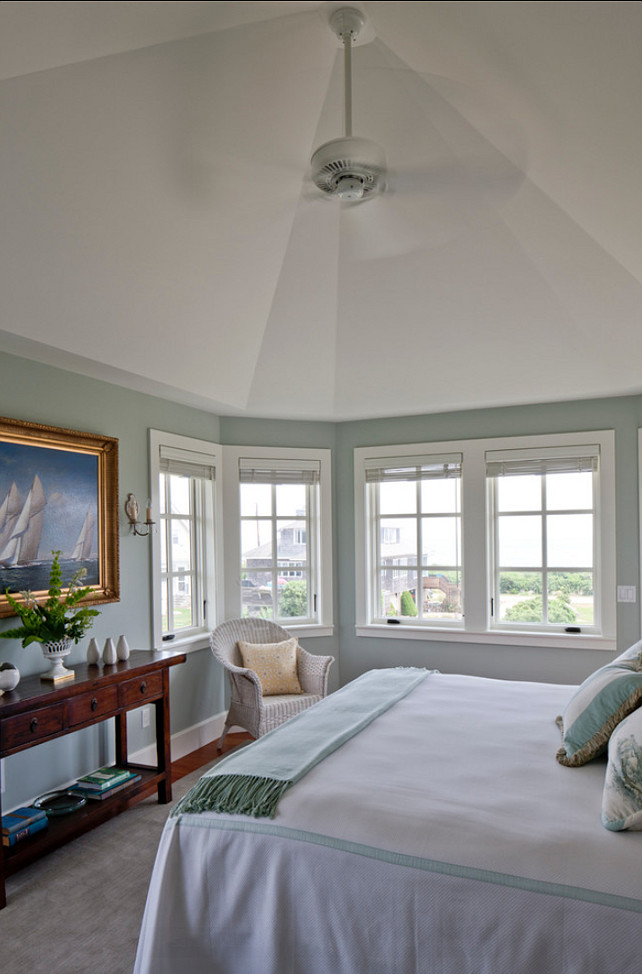 I'd love to know what's hiding behind that skinny door next to the stairs: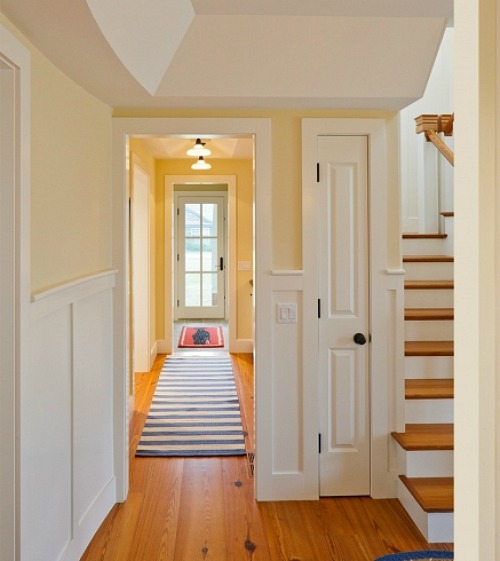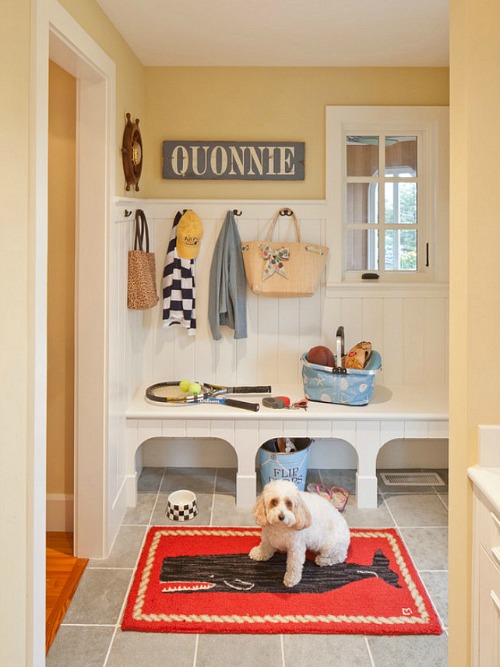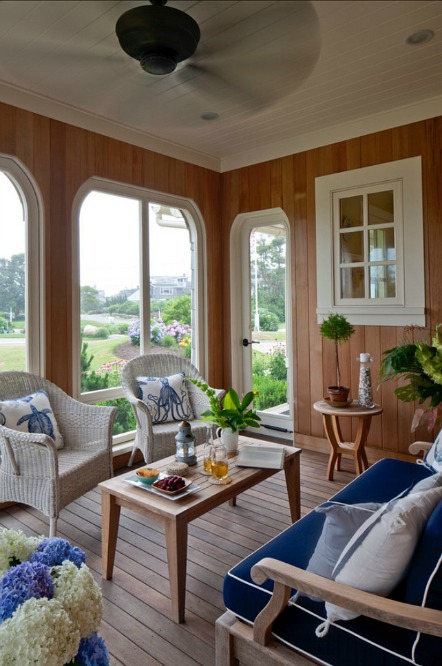 "A second floor deck spans between the pavilions and offers ocean views."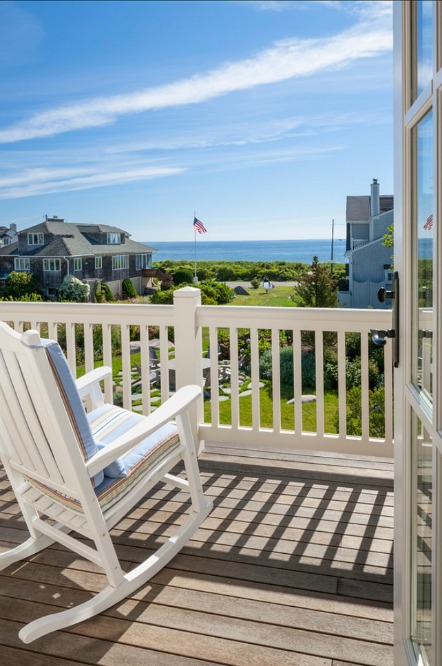 I feel more relaxed just looking at these photos. Thanks to Polhemus Savery DaSilva for sharing them with us! Visit the their website for more photos and information about Peace of the Rock. (Photography by Brian Vanden Brink.)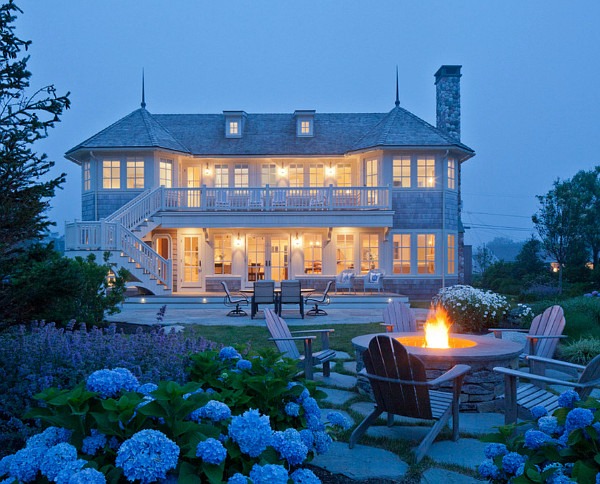 P.S. You don't have anything better to do, do you? Daydream a little more…
(Visited 185 times, 1 visits today)