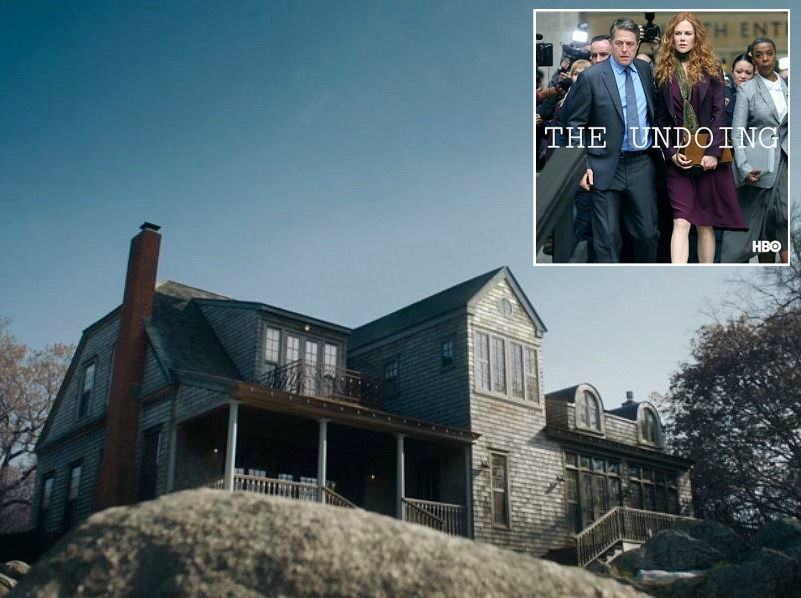 Are you watching the new limited series "The Undoing" on HBO? Nicole Kidman plays Grace Fraser, a successful therapist who lives a seemingly picture-perfect life with her husband Jonathan (Hugh Grant) and their son Henry. But it all starts to unravel when a woman turns up dead and Jonathan disappears.
In the second episode, Grace flees to her family's beach house to escape the reporters stationed outside her townhouse in Manhattan. When the camera panned from the water to the shingle-style house, I recognized it as one I've featured before on the blog.
It's a vacation rental overlooking the Long Island Sound in East Marion, New York. But the real house has one major difference, as you'll see in the comparison photos below.
Take a look!
Note: There are Amazon affiliate links in this post that may earn commission on qualifying purchases.

The Beach House in "The Undoing" on HBO Max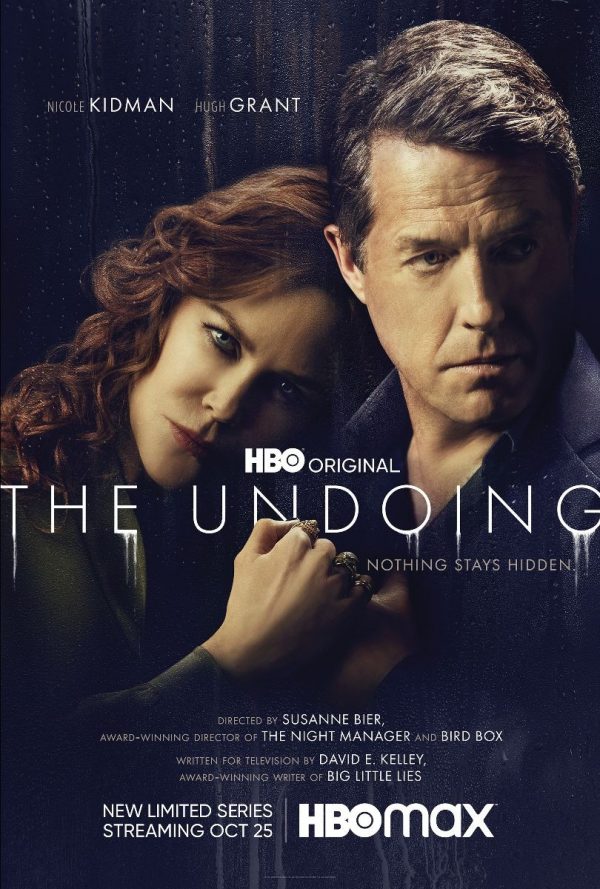 The house was prominently featured in an episode of "Girls" on HBO called "Beach House,"
It's a vacation rental known as the Tower at Rocky Point in Greenport on Long Island.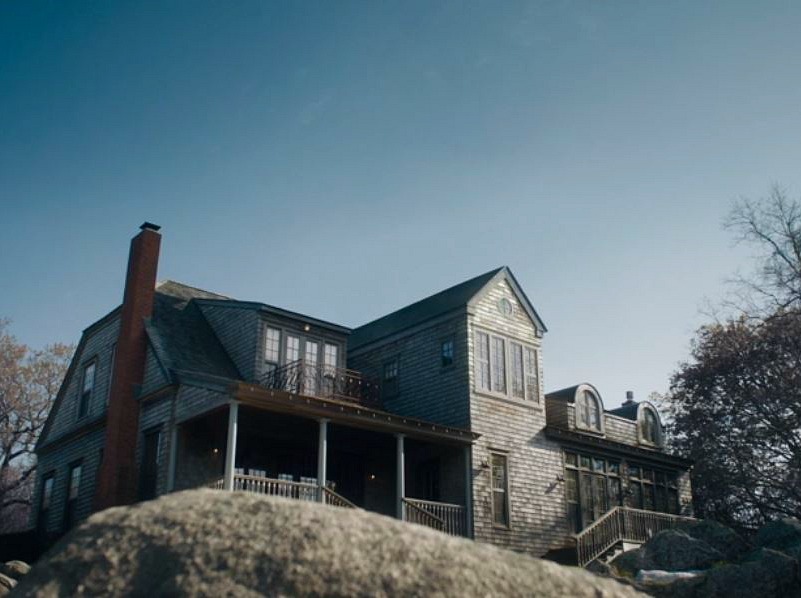 The shingle-style house has a tower they digitally removed for "The Undoing."
Here's how it really looks:

I'm not sure why they removed the tower for "The Undoing," since it's one of the coolest features of the house IMO.
The listing for the rental describes it as a "Magical Tower and Romantic House with Private Beach and Pool. This six-bedroom house was originally built as a coast guard life saving station in 1895." Which explains the lighthouse-like tower that overlooks the water.
The tower is 5 stories high: "The fourth floor of the Tower has an optional 7th bedroom. Climb up the ladder from the third floor where you have a desk and work place and crawl into a cozy bed where you are greeted with panoramic views."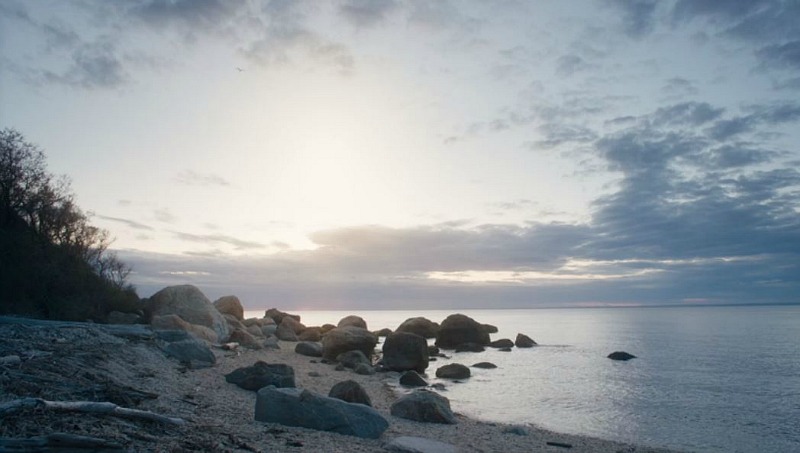 They filmed on location inside the house as well as out.
I recognized this bedroom from both "Girls" and the rental listing: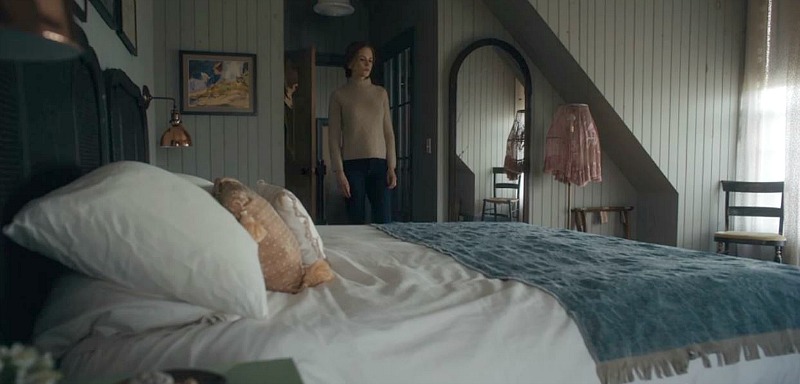 The long farm table in the kitchen is the same, too: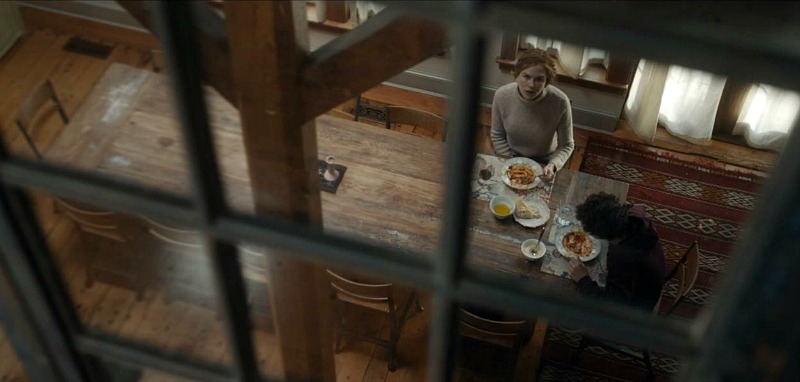 Hopefully we'll see more of the beach house in future episodes.
With the tower digitally removed in "The Undoing:"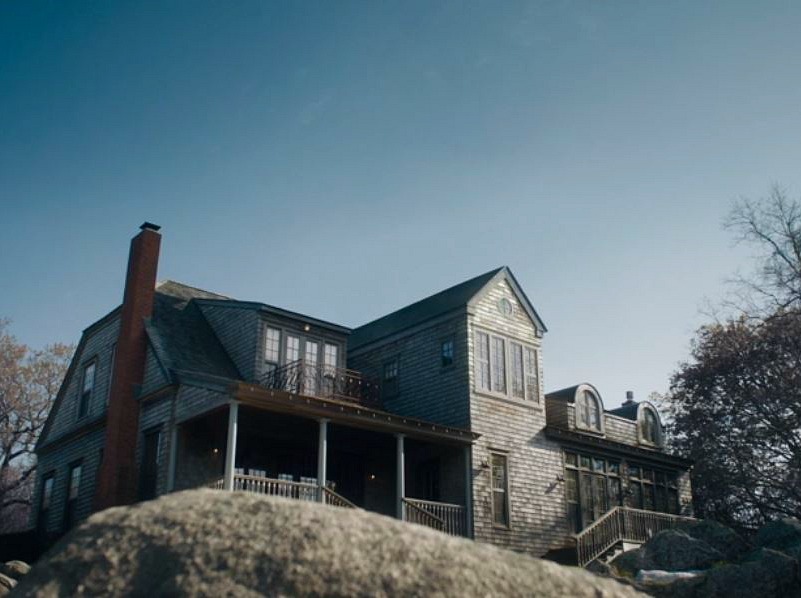 (Amazon affiliate link)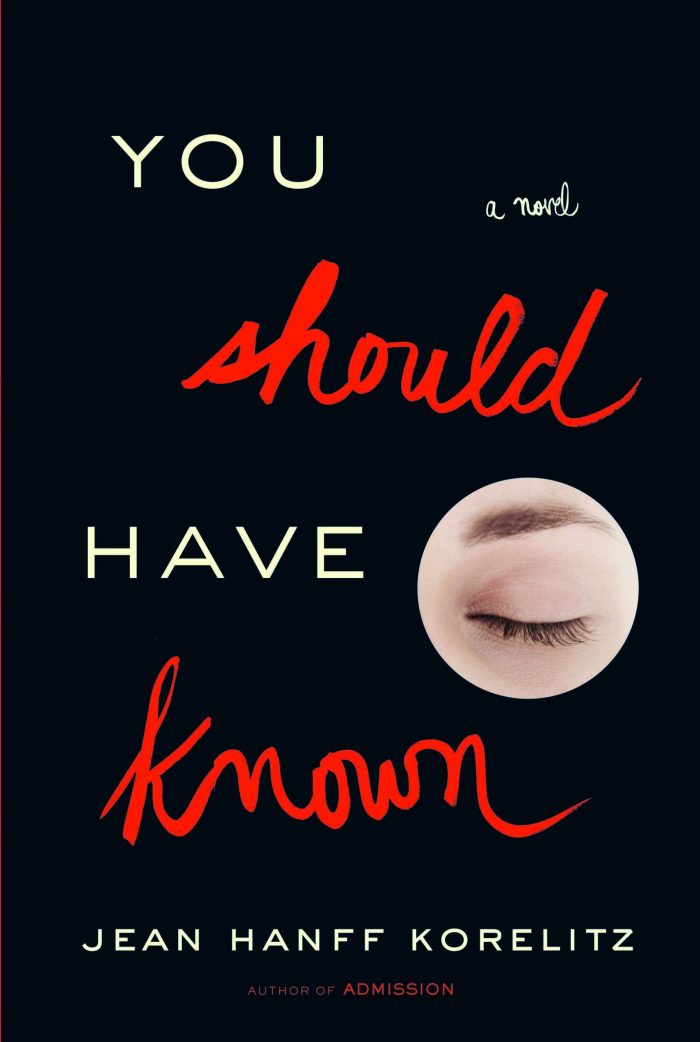 I read the novel You Should Have Known by Jean Hanff Korelitz, and it's interesting to see what they've changed for the HBO series. For one thing, Jonathan's character is only really talked about and seen in flashbacks in the novel, but with Hugh Grant playing him, he has a bigger role onscreen.
Another difference from the novel: the house Grace escapes to in the book was a small, non-winterized cabin on a lake in Connecticut that didn't sound nearly as nice as this one!
Visit my Houses Onscreen page to see more filming locations I've featured,