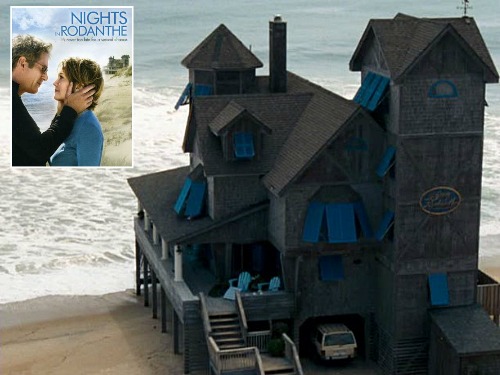 This romantic inn with blue shutters from the Richard Gere-Diane Lane tear-jerker Nights in Rodanthe used to sit on the edge of the Pea Island Wildlife Refuge in North Carolina's Outer Banks. Then it started to wash away. After I featured the beach house known as Serendipity two years ago, local residents wrote to tell me it was "on death watch" after every storm. But I'm happy to report it has since been rescued and renovated — take a look!

The Inn at Rodanthe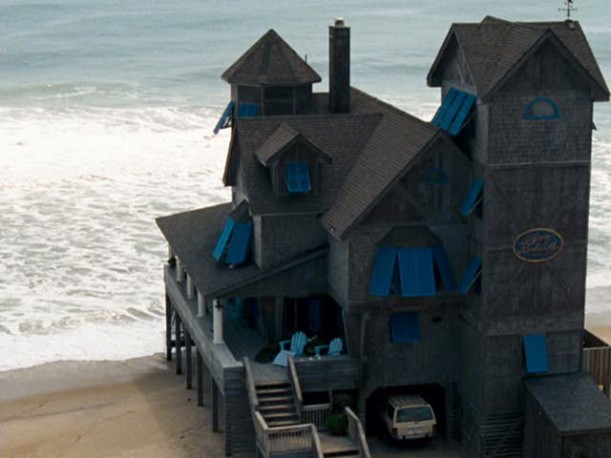 The house was styled for the film with blue shutters and wraparound decks: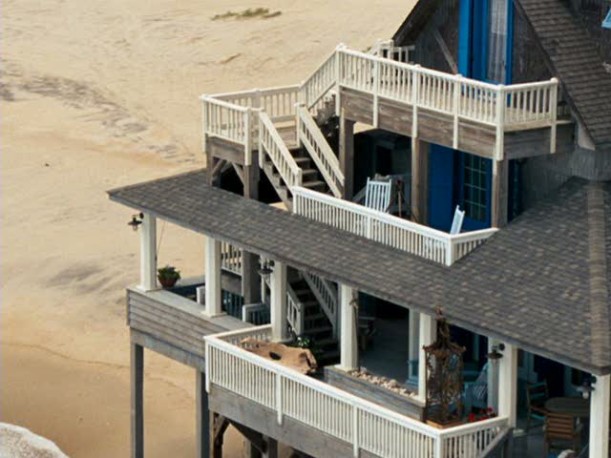 After filming, the shutters and decks were removed and it looked like this: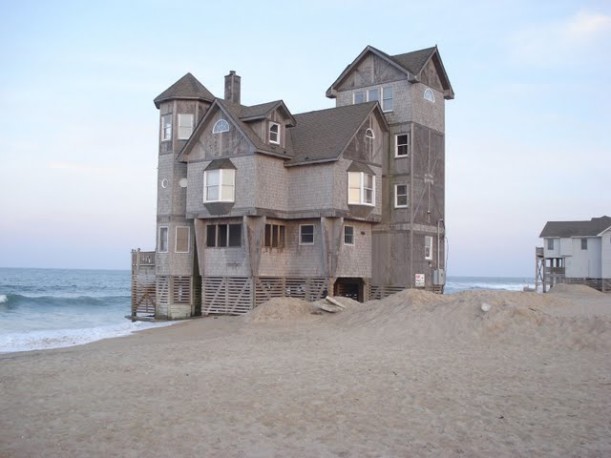 Not only was it looking kind of naked after the film crew left, but it was declared a public nuisance and condemned. One local wrote to tell me that vandals had been breaking into it and stealing things.
When the beach house was built in the 1980s, it had 400 feet of beachfront. But rising waters were slowly washing it away.
After a particularly bad storm in 2009, the road buckled: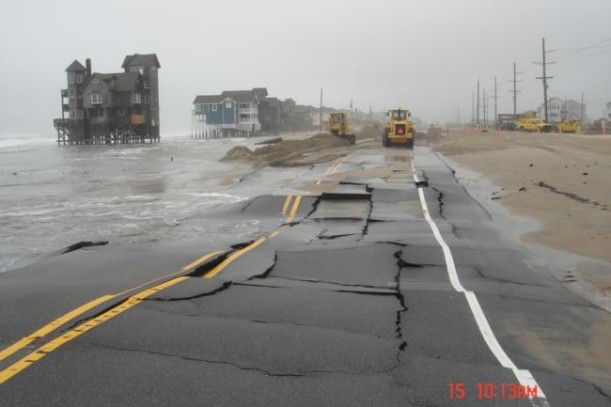 The owners told the Island Free Press at the time that they had "everything tied up in this house," and didn't know what to do next. They had tried to sell it for a couple of years but no one was willing to take it on.
But last year I got an email from Ben and Debra Huss, who described themselves as "extreme fans" of the movie, telling me they had decided to buy Serendipity and move it to safety. Not only that, but they wanted to "restore it to the original splendor of the movie."
Moving Serendipity to higher ground: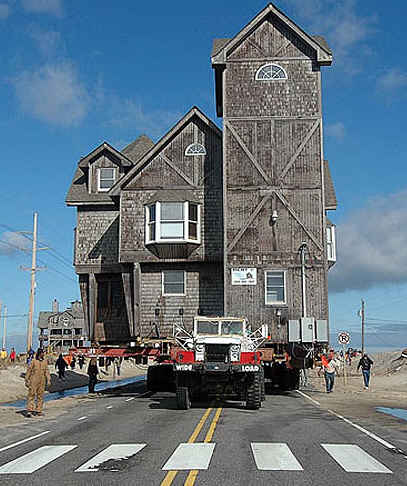 In its new location, renovated and reopened for business as The Inn at Rodanthe: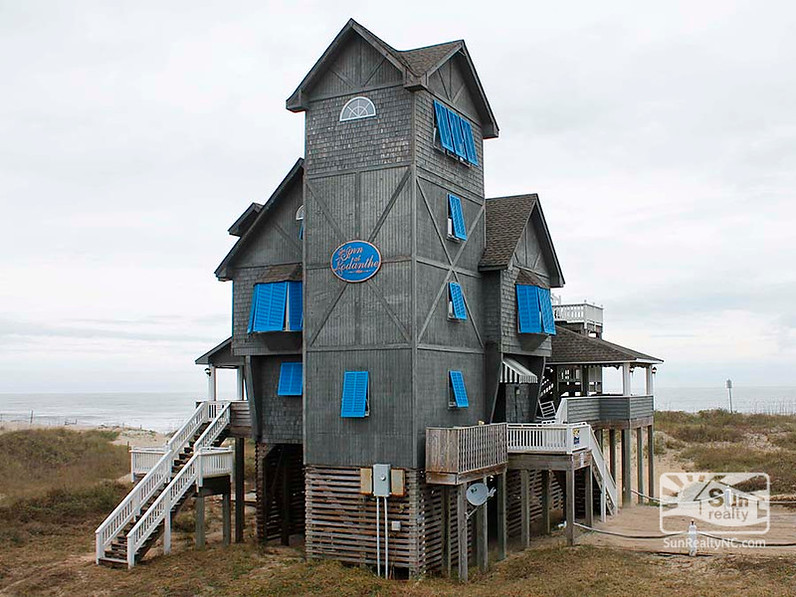 They have also given some of the rooms a makeover to look more like they did in the movie (the interiors were filmed on a separate soundstage).
The kitchen before: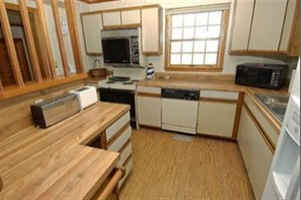 The kitchen redecorated to look like the one in the movie: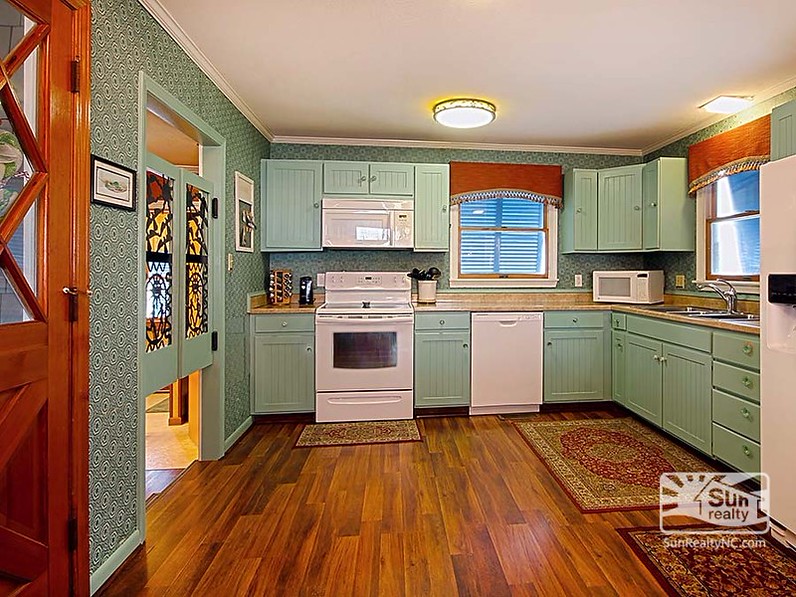 They even replicated the swinging doors: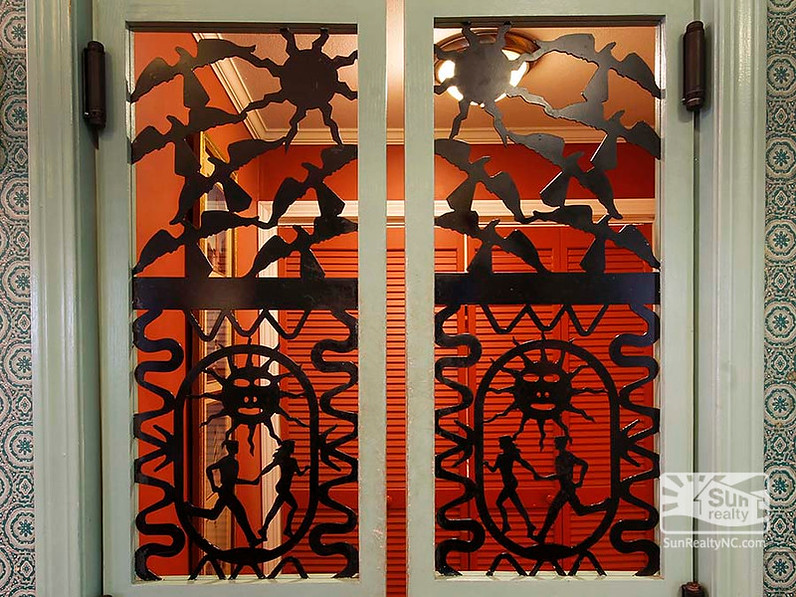 The doors in the movie: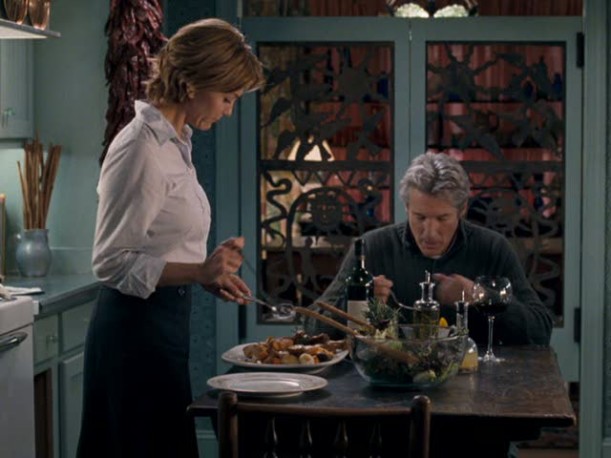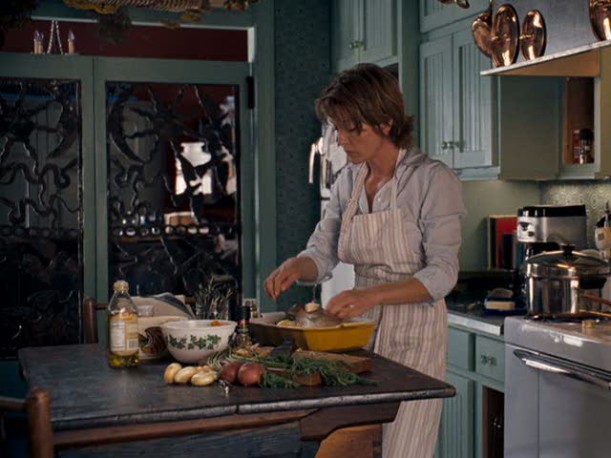 The new owners tracked down the same wallpaper used in the movie kitchen, too: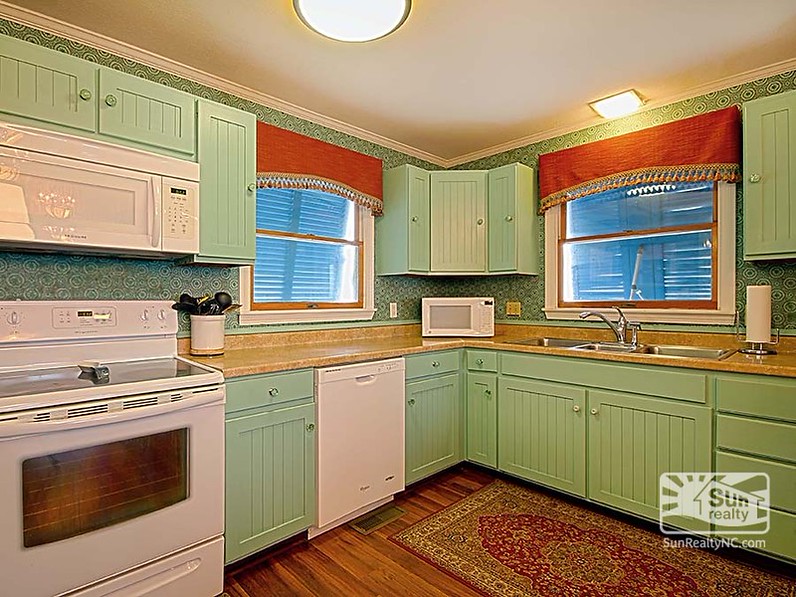 Another room that was replicated was Richard Gere's blue bedroom: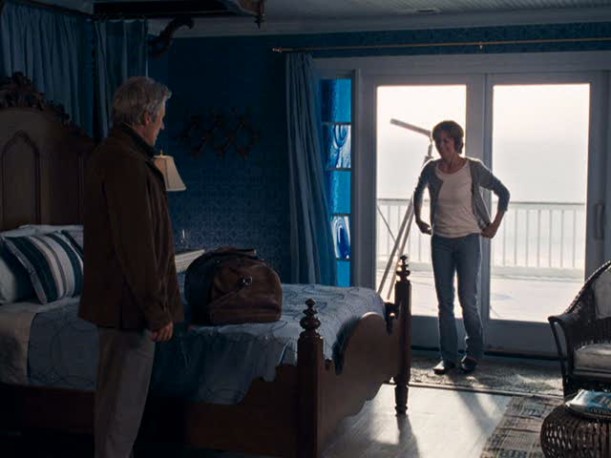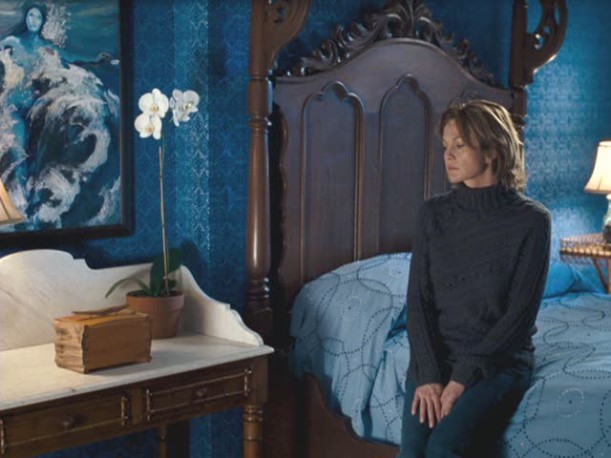 The new blue bedroom in the inn has a similar antique bed: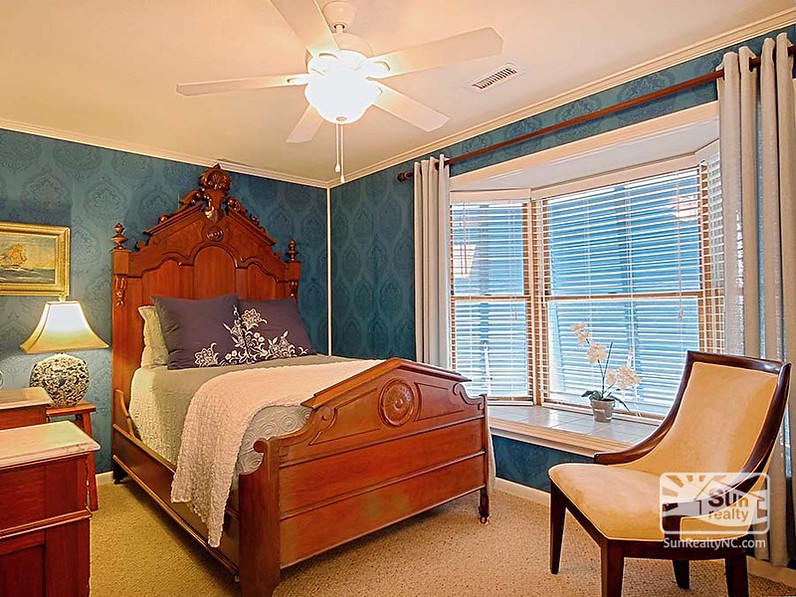 See the antique organ in the corner of the dining room below?
Serendipity has one, too:
Some more photos of the newly redecorated inn, which is a vacation rental today: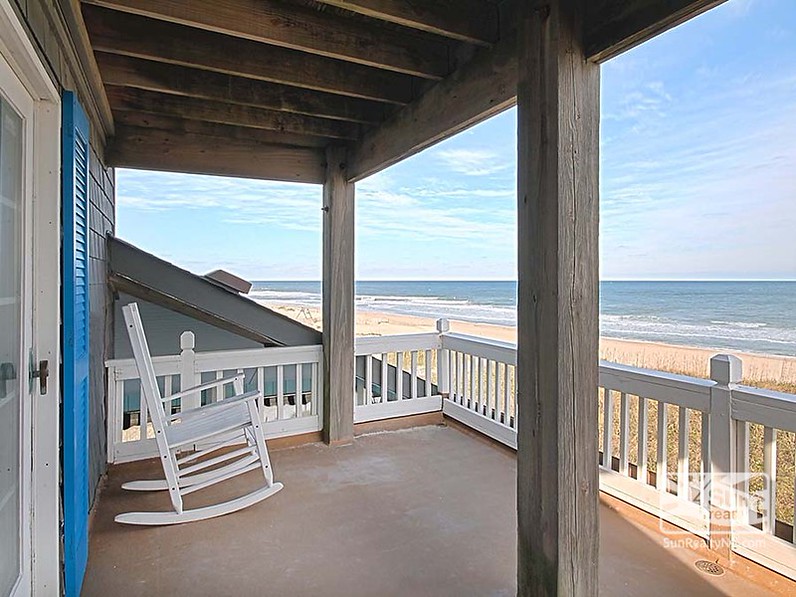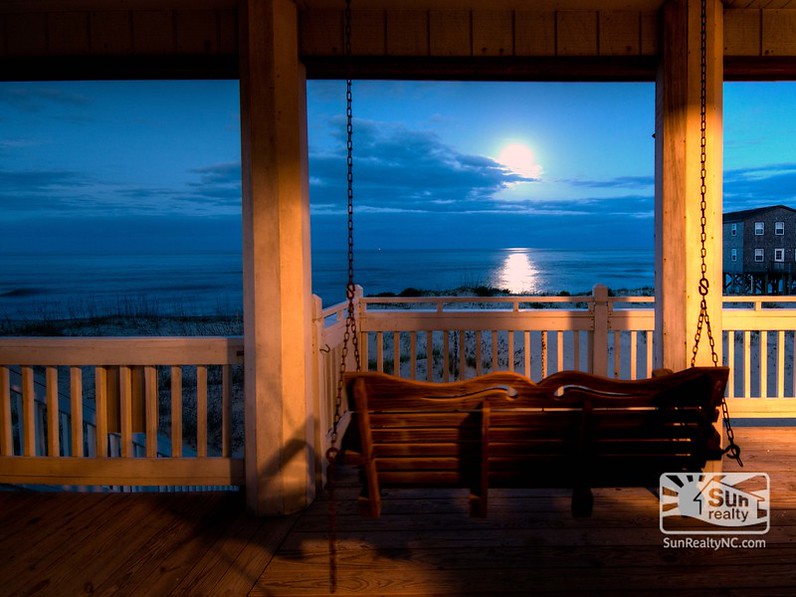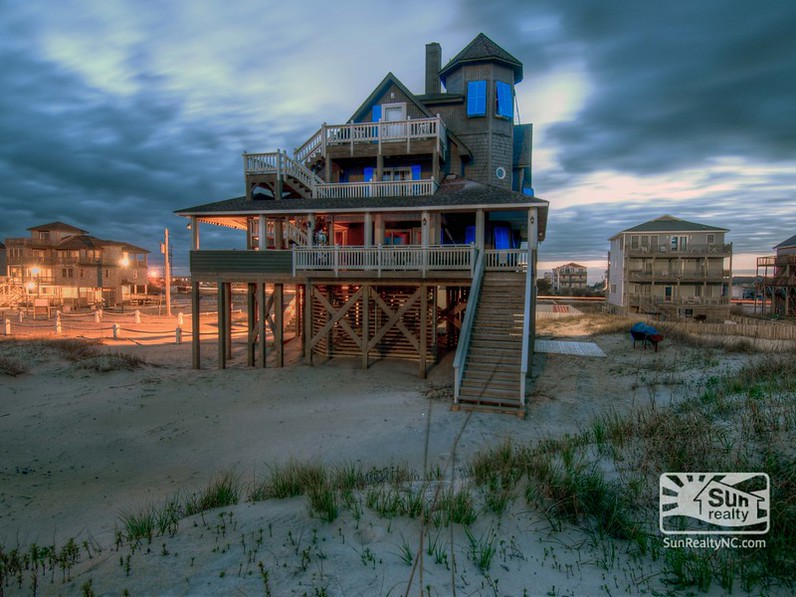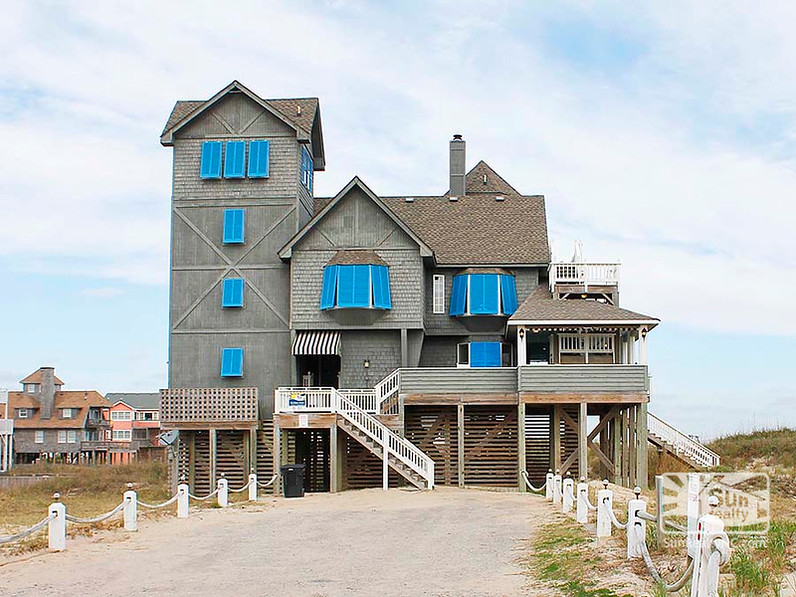 Thanks to Ben and Debra for telling us about the inn's rescue and renovation!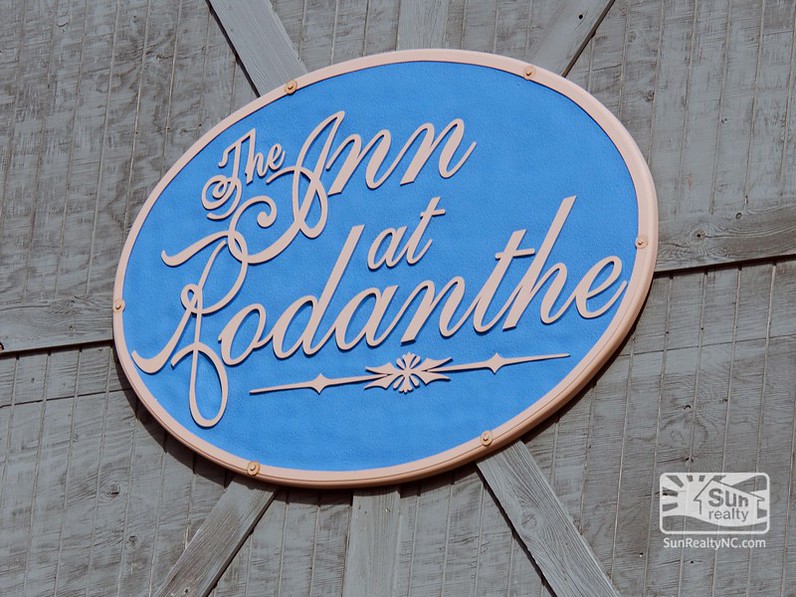 Check the listing for rental rates. You can see more photos of how it looked in the movie in my original post: Nights in Rodanthe: A Romantic Inn on the Beach.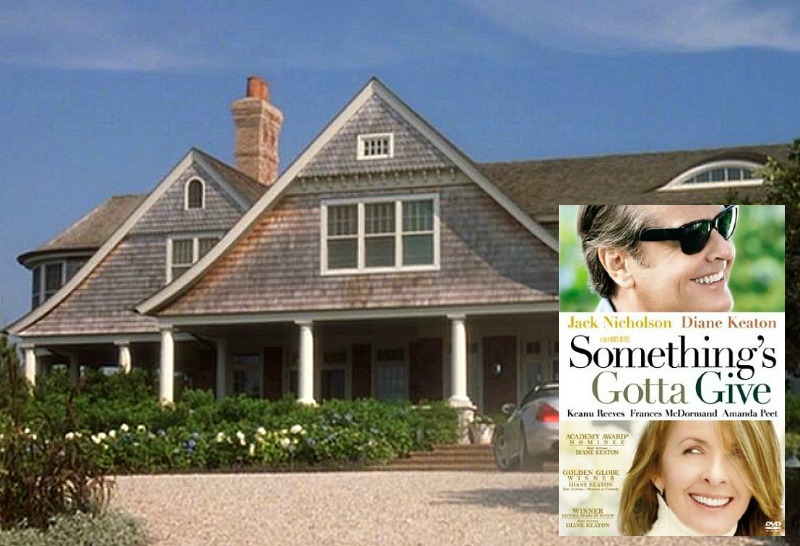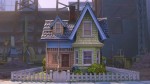 I really liked the animated Disney/Pixar movie Up and the colorful little house that Carl and Ellie spent their lives together in. I still get…
It had been years since I saw the 1992 movie A League of Their Own, about the first professional women's baseball league in the U.S.…