It had been years since I saw the 1992 movie A League of Their Own, about the first professional women's baseball league in the U.S. But when a reader told me that the Victorian mansion that doubled as their boarding house was on the market for $799,000, I sat down and watched it again.
It was a great old house in Henderson, Kentucky, that they filmed in. Take a look!

The House from "A League of Their Own"
Here's how it looked in the movie (below), when stars like Geena Davis, Rosie O'Donnell, and Madonna were playing the members of a baseball team who were living in it: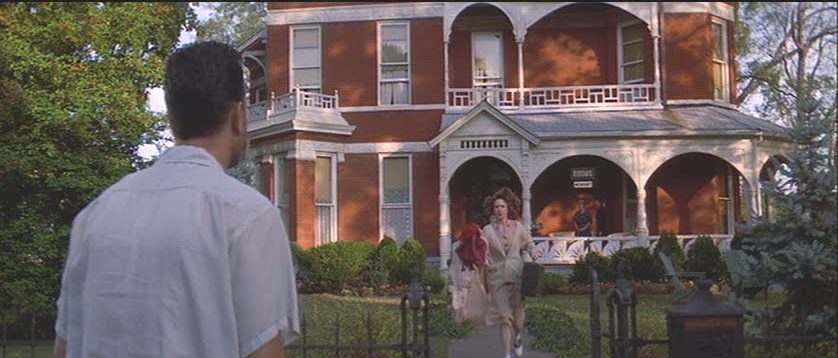 And here's the house as it's pictured in the listing today:
It has 3 stories and a full basement that have all been restored and updated.
Love the glass in the double entry doors:

We got a glimpse of them in the film: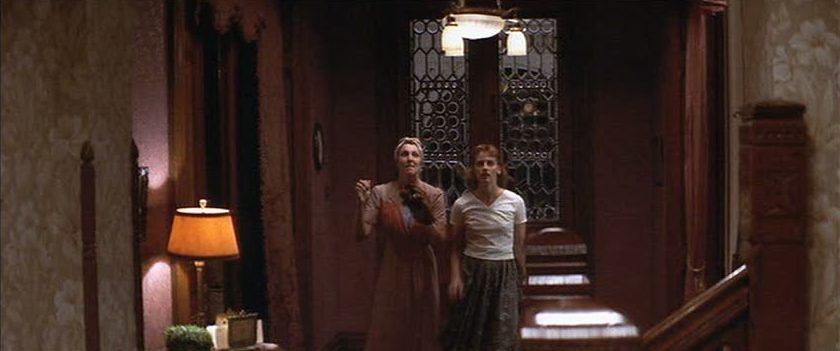 The Entry Hall:
The parlor off the entry:

The Staircase:
Here's a shot of it taken from above in the movie: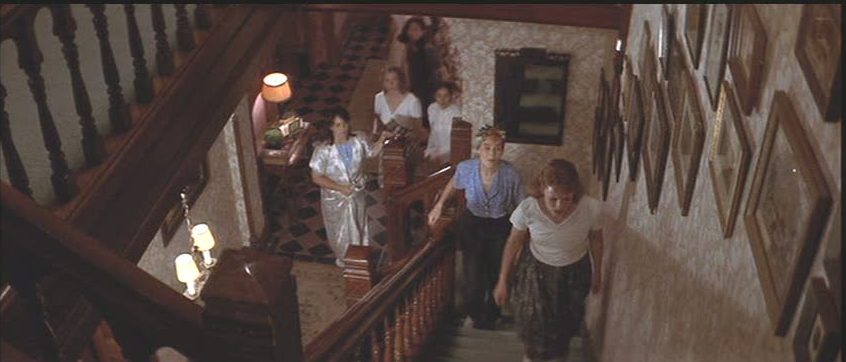 The home was built in 1894 and has 9 (!) fireplaces.
Gorgeous! They don't make fireplaces like this anymore…
For the movie, the house was decorated to look like a 1940s boarding house:
The Upstairs Landing:
Madonna was reportedly not happy to spend so much time filming in a small town. Somehow that doesn't surprise me. 😉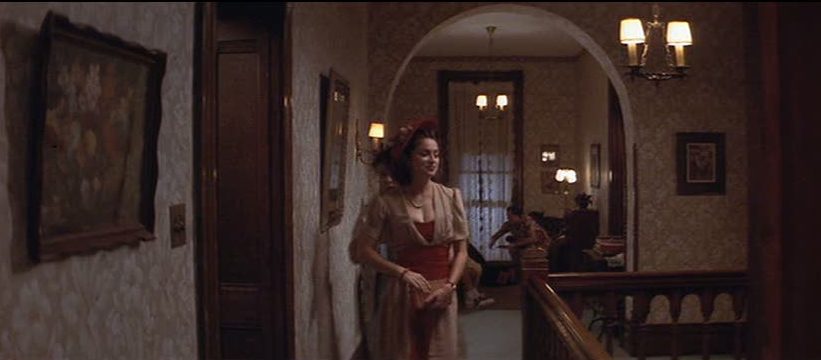 Set decoration was done by George DeTitta Jr., who also worked on films like Sabrina and Stepmom.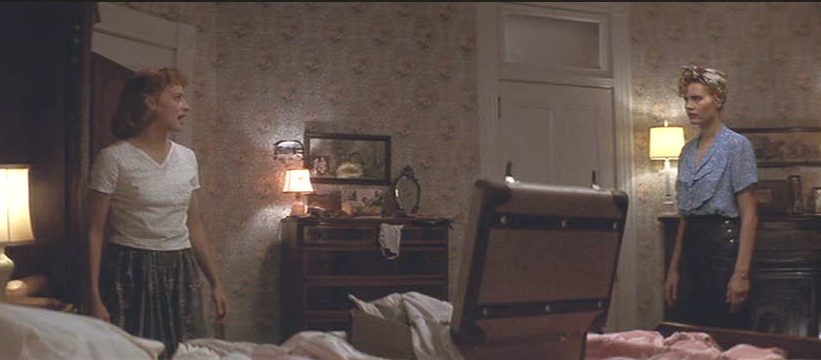 The bedrooms look more modern without the wallpaper:
The kitchen has been updated with gray cabinets but the original fireplace remains:
Dining Room:
Stairs to the third floor lead to what was once a ballroom:
Now it looks more like a saloon:
The house was period-perfect in the movie, setting the mood for the story.

Penny Marshall directed A League of Their Own. She had previously directed Tom Hanks in the movie Big, which was the first movie directed by a woman to gross more than $100 million domestically.

Check the listing for more photos and information. (Update: it sold in 2017 for $525,000).
I always tear up at the end of the movie when all the players get together again years later as old women for their induction into the National Baseball Hall of Fame and Museum (in real life they were honored with a permanent exhibit in the museum).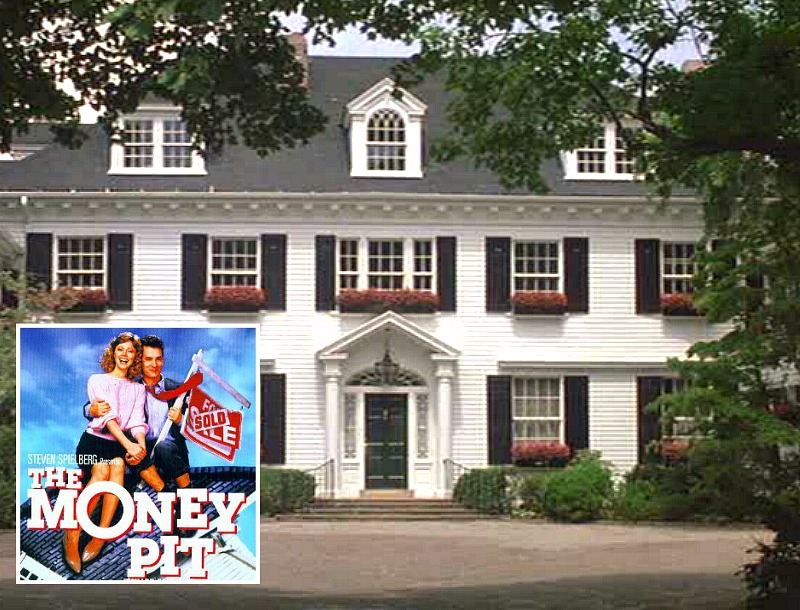 (Visited 19 times, 2 visits today)