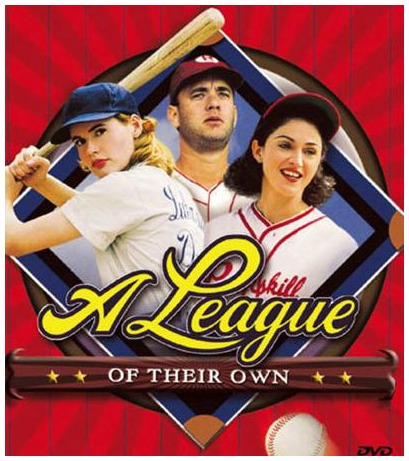 It had been years since I saw the 1992 movie A League of Their Own, about the first professional women's baseball league in the U.S.
But when a reader told me that the Victorian mansion that doubled as their boarding house was on the market for $799,000, I sat down and watched it again. I'd forgotten what a good movie it is.
Besides that, it was a great old house in Henderson, Kentucky, that they filmed in. Let's take a look back at how it looked onscreen.

The House from "A League of Their Own"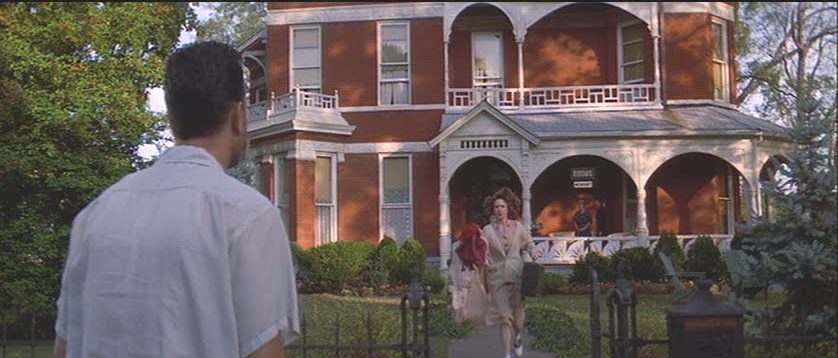 It has 3 stories and a full basement that have all been restored and updated.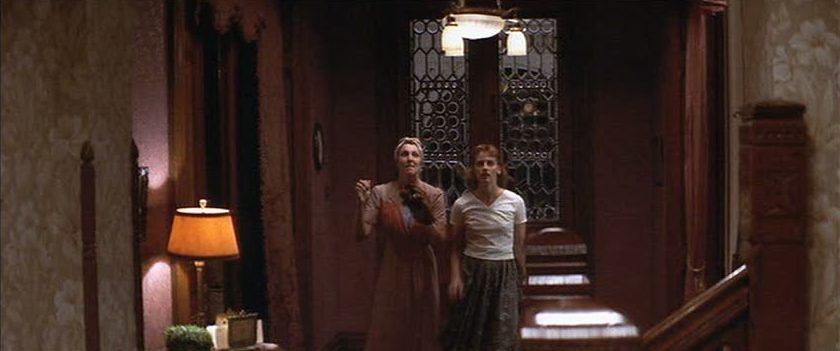 The Staircase: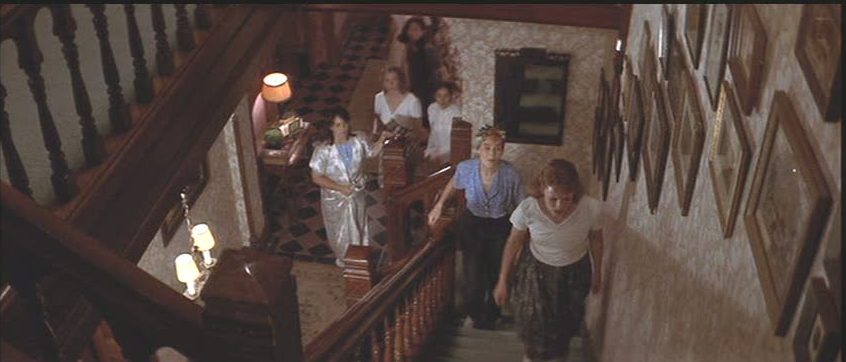 The home was built in 1894 and has 9 (!) fireplaces.
For the movie, the house was decorated to look like a 1940s boarding house:
Penny Marshall directed A League of Their Own.
She had previously directed Tom Hanks in the movie Big, which was the first movie
directed by a woman to gross more than $100 million domestically.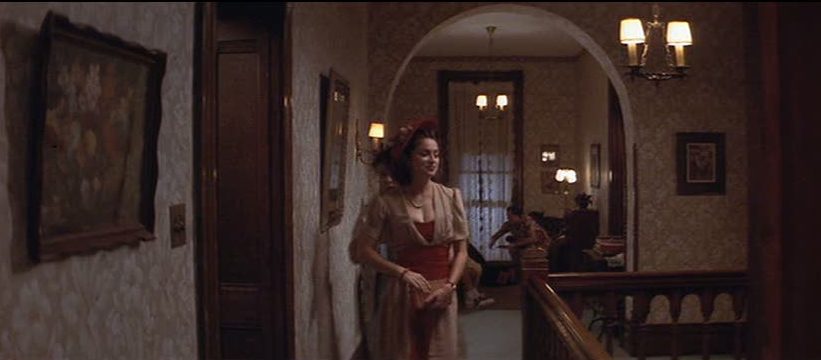 Set decoration was done by George DeTitta Jr.,
who also worked on films like Sabrina and Stepmom.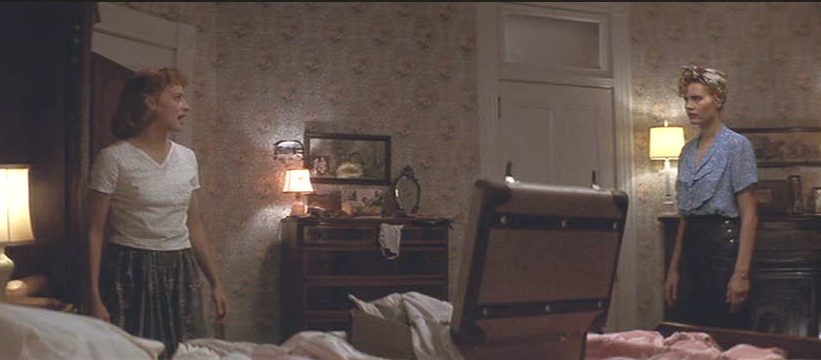 The house was period-perfect in the movie, setting the mood for the story.

I always tear up at the end of the movie when all the players get together again years later as old women for their induction into the National Baseball Hall of Fame and Museum.
In real life they were honored with a permanent exhibit in the museum.
Check the listing for more photos and information about the property in Henderson, Kentucky.

(Update: it sold in 2017 for $525,000).

Visit my Houses Onscreen page to see the other movies I've featured, listed A-Z.