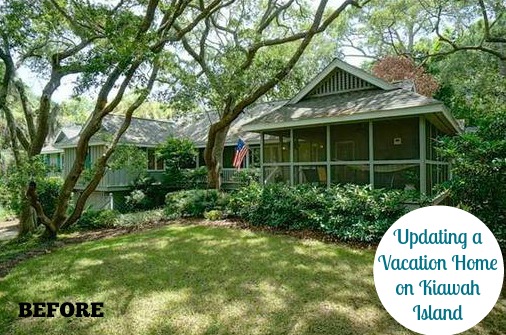 A reader named Mary Margaret wrote me about the year-long renovation of her Kiawah Island vacation home rental in South Carolina, calling it "a labor of love."
Take a look at how she updated her house near the beach…

A Kiawah Island Vacation Home Makeover
The exterior doesn't look too different at first glance than it did before, but there's now a fabulous new deck and pool with access from both the kitchen and the screened porch on the right: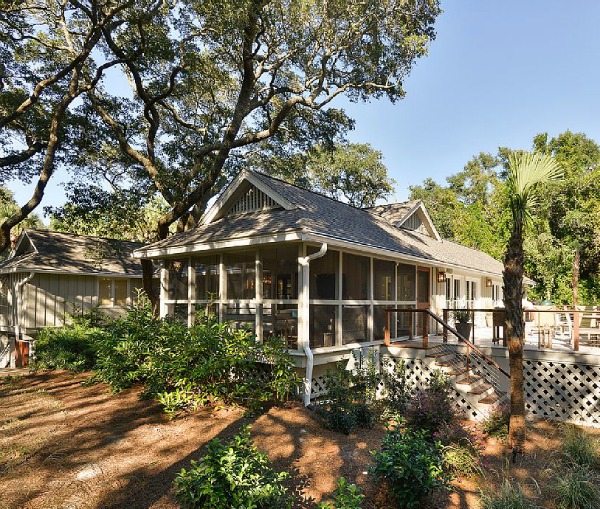 The front door is on the other side of the screened porch: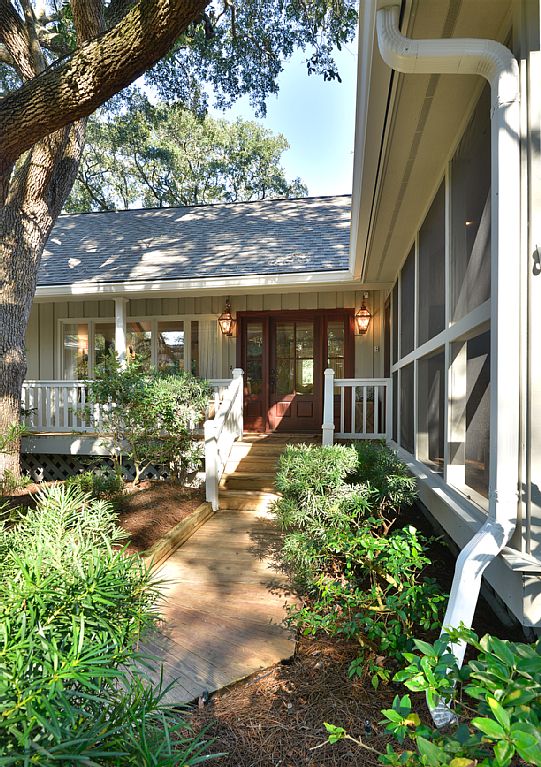 The interiors underwent some major changes. For starters, here's the living room before: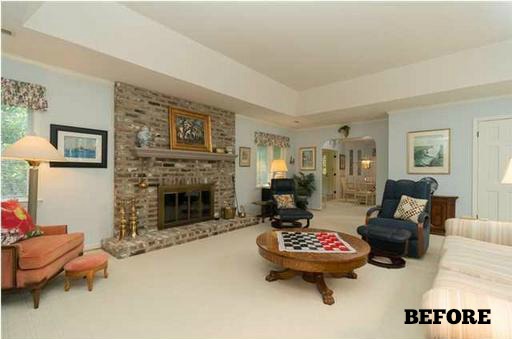 She says, "Ceilings were vaulted everywhere we could!" It's amazing what a difference that made: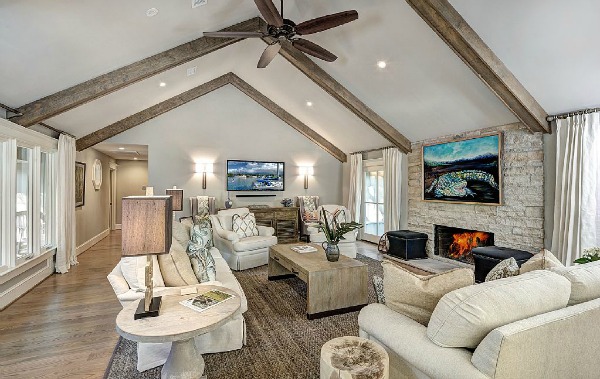 The wall was knocked out between the dining room and the kitchen: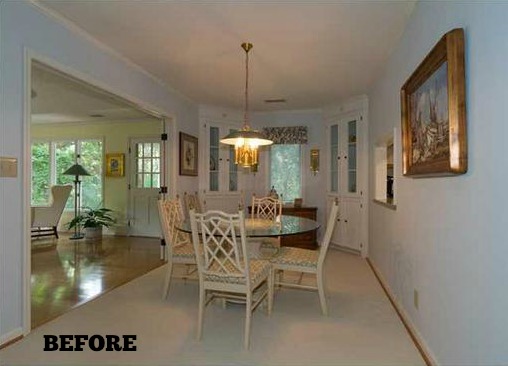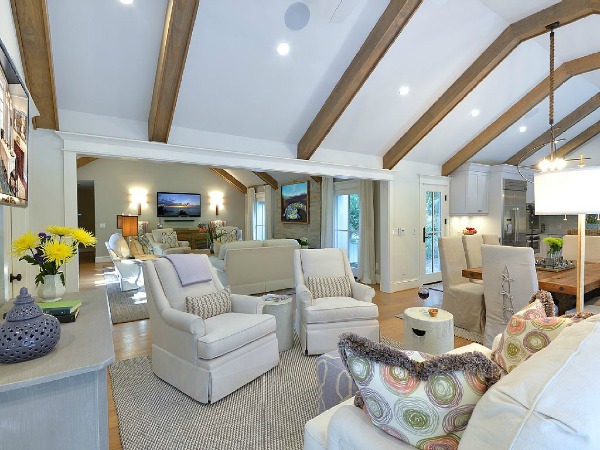 The original kitchen was smaller and darker: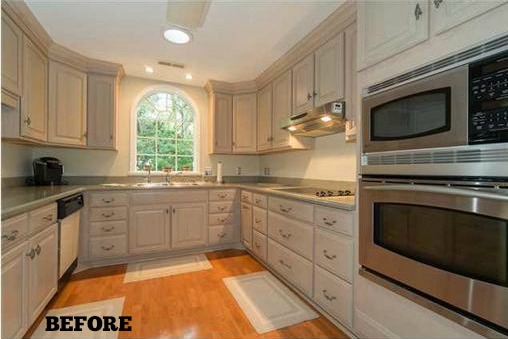 The new kitchen has vaulted, beamed ceilings, a large island, and French doors leading out to the new deck and saltwater pool: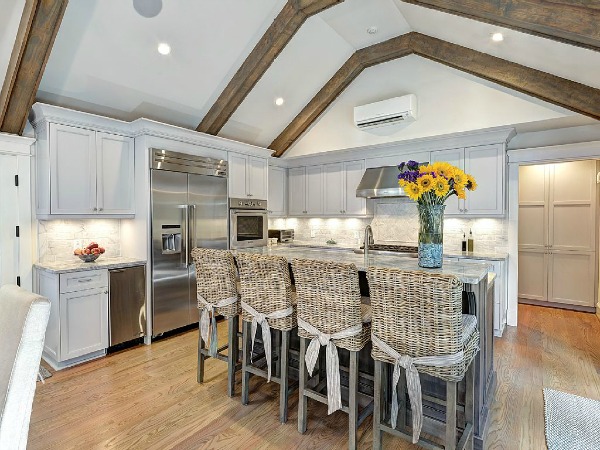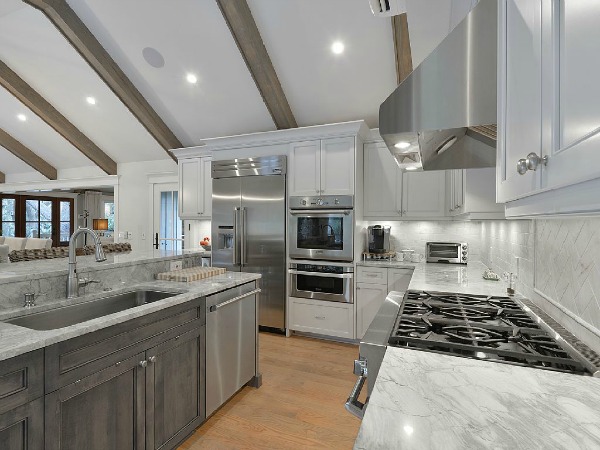 The big farm table in the kitchen seats 8.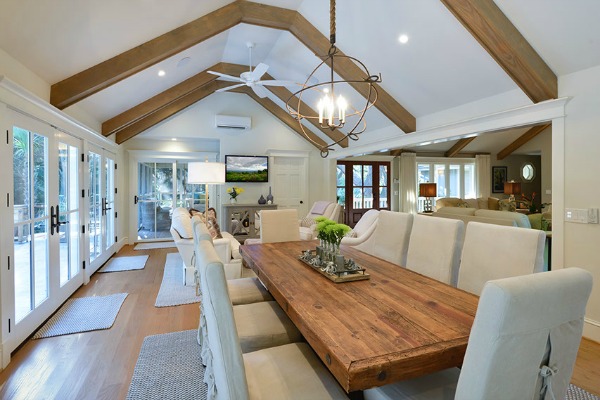 The original master bedroom was so huge that they divided it into two bedrooms to give more guests their own space: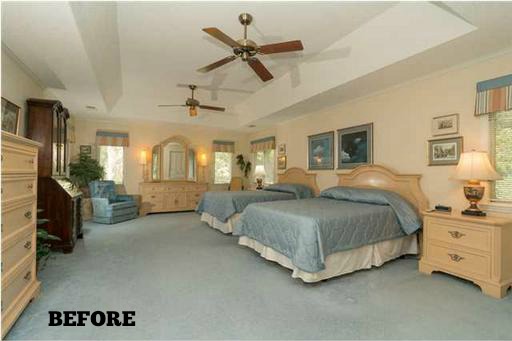 One of the two new master bedrooms: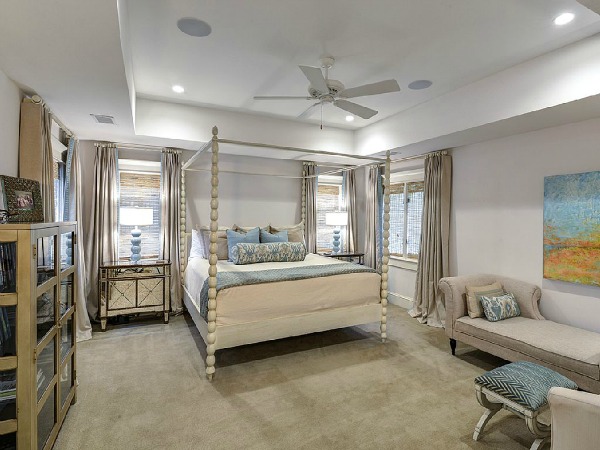 There are now 5 bedrooms and 5 1/2 baths in the house.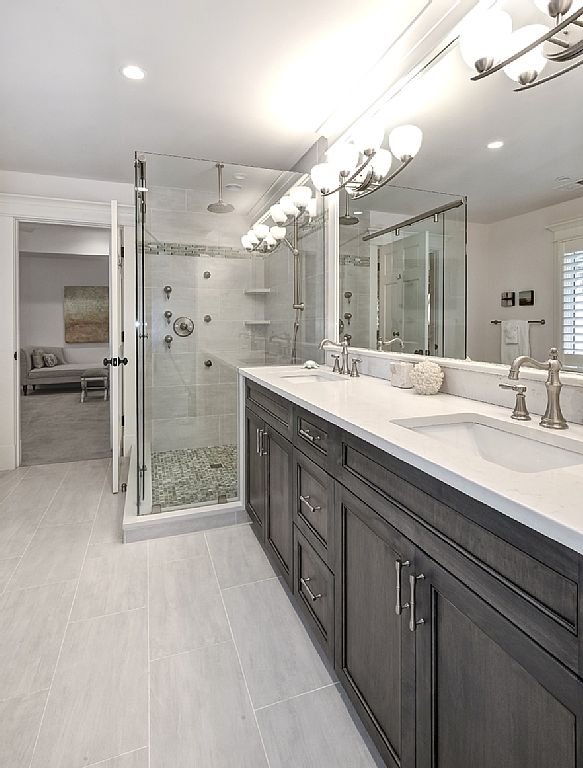 A smaller bedroom before: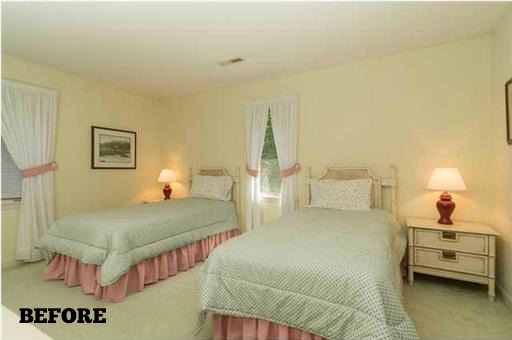 It still has pink and green in the room, but with a fresher look (and a bigger bed):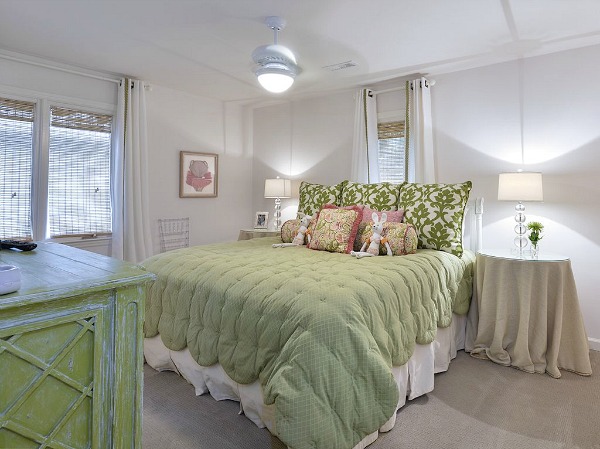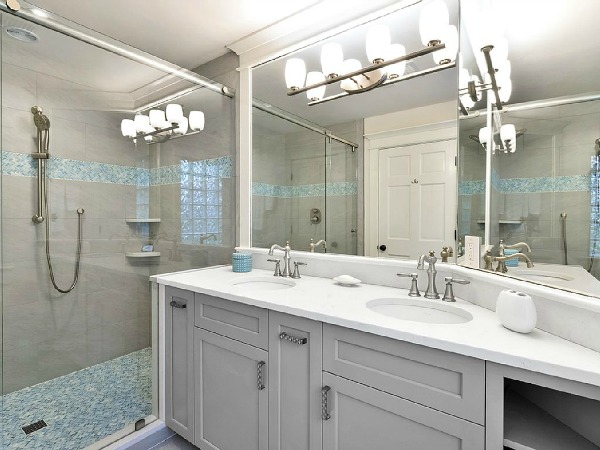 Even the screened porch got a makeover: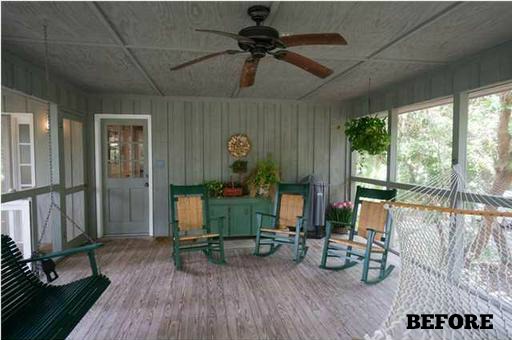 Here's how it looks now: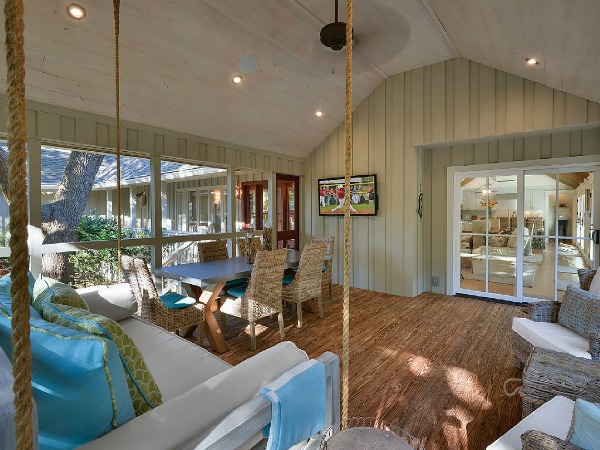 Mary Margaret calls it "the most cherished space" in the newly renovated home: "You can dine al fresco while enjoying the sound of waves crashing and the ocean breeze. The porch swing bed is the perfect place to read a book, take a nap or enjoy a fall football game on the 55" HDTV." Sounds good to me!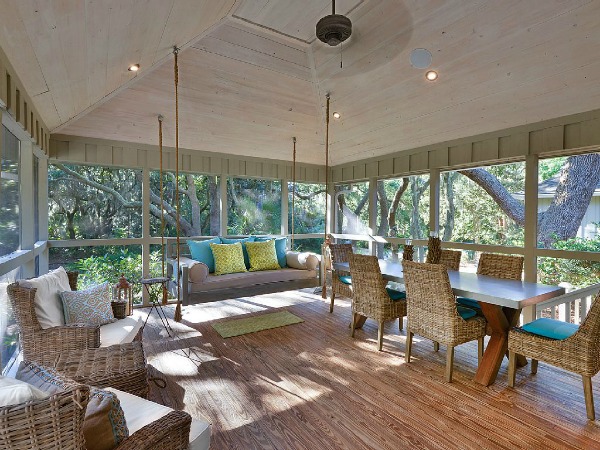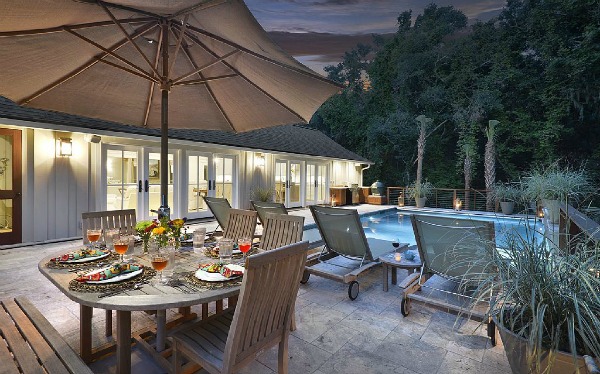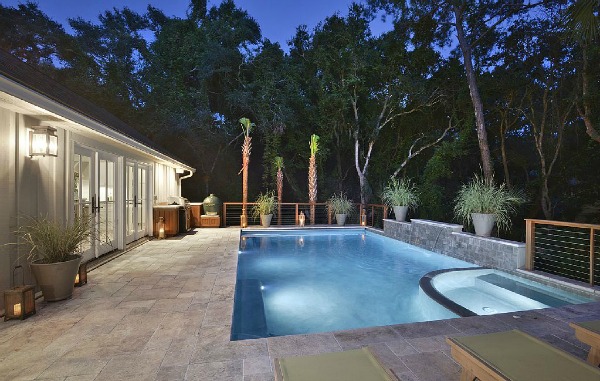 Thanks to Mary Margaret for sharing this renovation with us! It looks like it has everything it needs to be a relaxing getaway.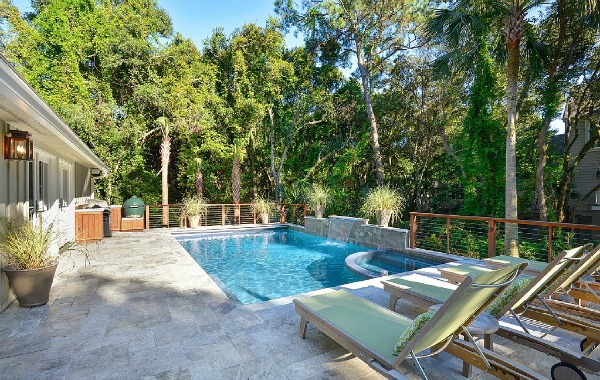 For rental information: Home Away.

Architect: Bill Marshall with Architrave in Charleston.

Builder: Harold Noland with Hidden Oaks Properties.

Photography: William Quarles.