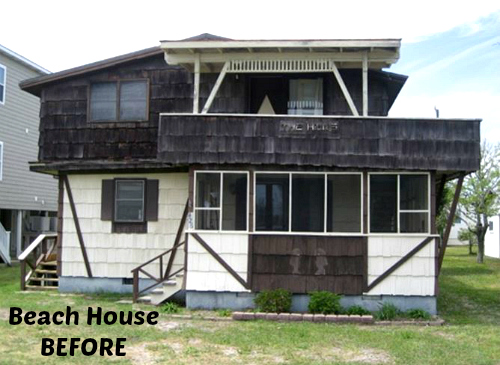 A reader named Allison wrote me about the (kinda sad, very brown) 1950s duplex that she and her family recently renovated in Kure Beach, North Carolina. After 10 months of working on weekends, they transformed it into a colorful "Caribbean-style cottage" they dubbed Latitude Adjustment.
Keep scrolling to see how much happier the beach house looks today!

Updating a 1950s Beach House in North Carolina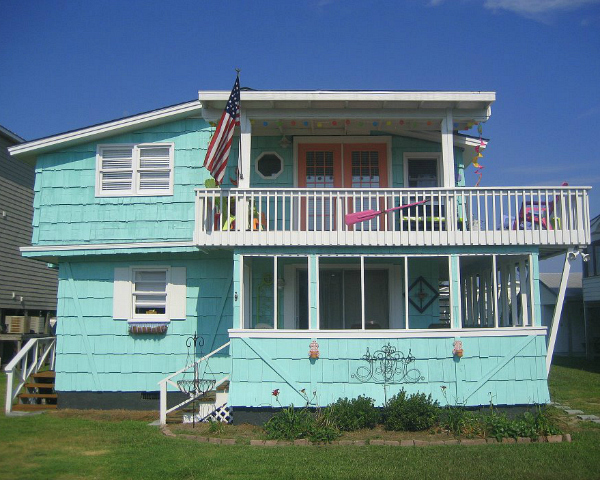 It made me smile to see how much brighter and beachier it looks now. The house is "only a 28-second stroll from the sand," so they painted it with bright and beachy colors both inside and out.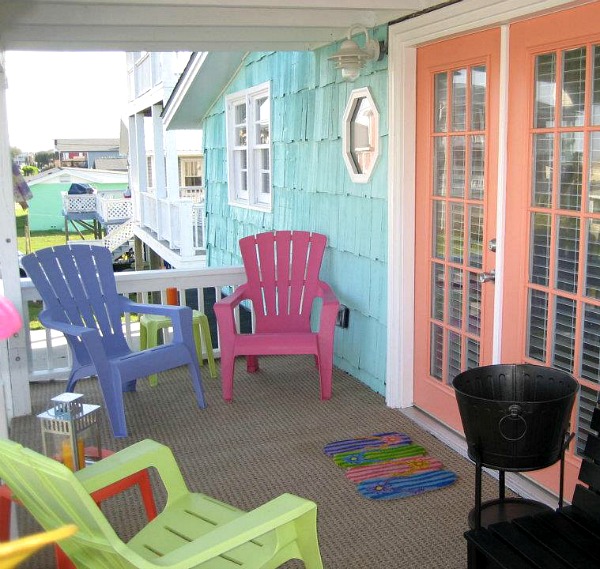 Allison says that she and her husband Kelly, along with his brother and sister-in-law, have renovated a number of rental properties in downtown Raleigh, "But this was by far our biggest adventure."
This photo of the kitchen gives you an idea of what they had to work with when they started: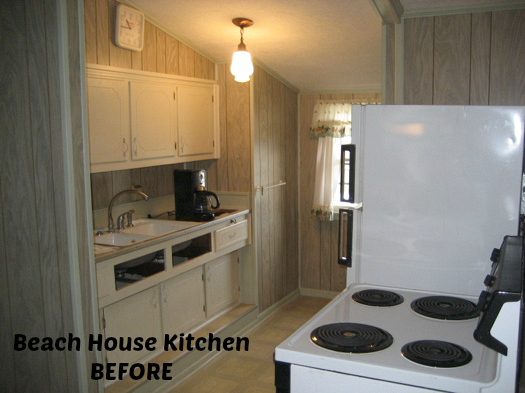 "The home is a top/bottom duplex built in the 1950s. We rent the bottom apartment to long-term tenants, and the top apartment is what we renovated for friend/family use.
"We would work in Raleigh during the week at our regular jobs and then make the 2 1/2-hour drive on Friday nights to work ALL weekend. It was exhausting! It was definitely a labor of love, and we're so happy with how it turned out."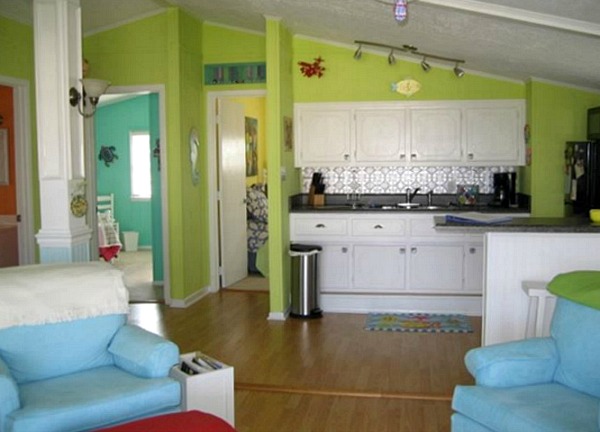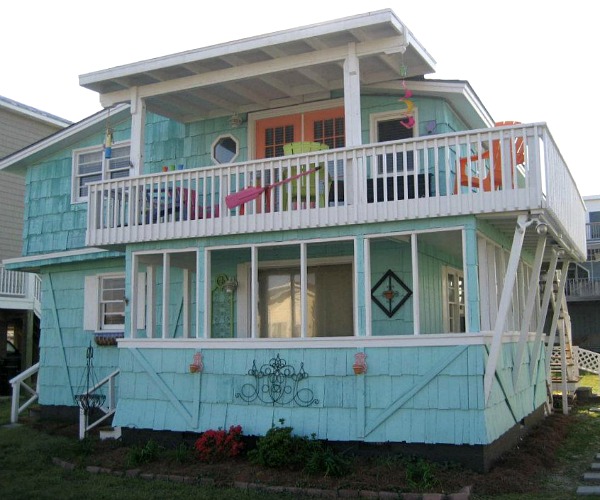 Thanks to Allison for sharing their beach house makeover with us! Visit their Facebook page and the Latitude Adjustment website for more photos and information — and to hear Jimmy Buffett singing "Changes in Latitudes, Changes in Attitudes." 🙂

P.S. Visit "Before & After" to see more, including…
Turning a Shabby Shack Into a Family Beach House
(Visited 18 times, 1 visits today)